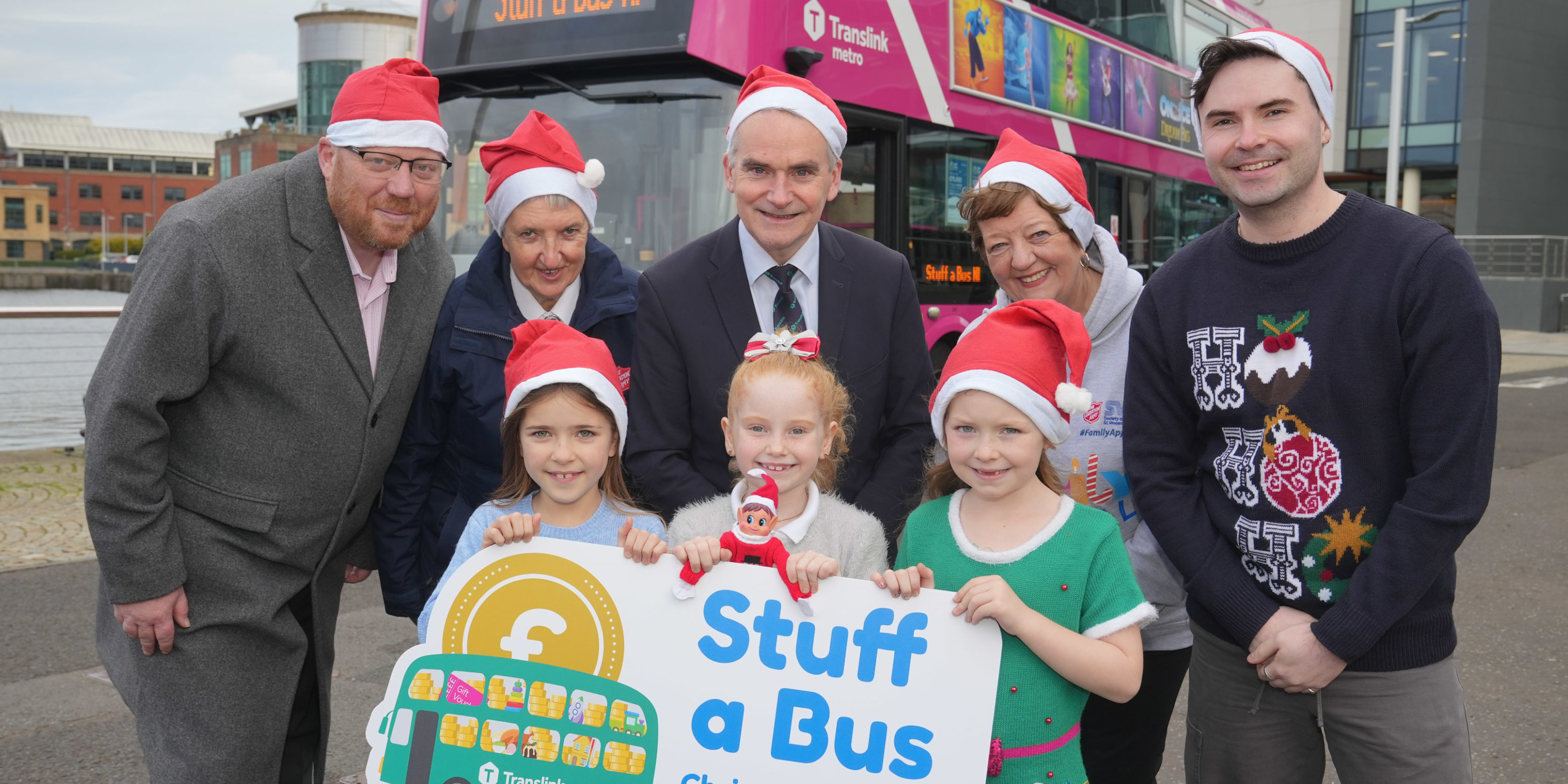 With Christmas season well under way we are taking some time to reflect on the year and take stock of our own client and company highlights. And what a year it has been. From helping bringing brands to life to celebrating company culture, we've curated our own '12 days of Christmas' highlights that made our 2022 feel extra special.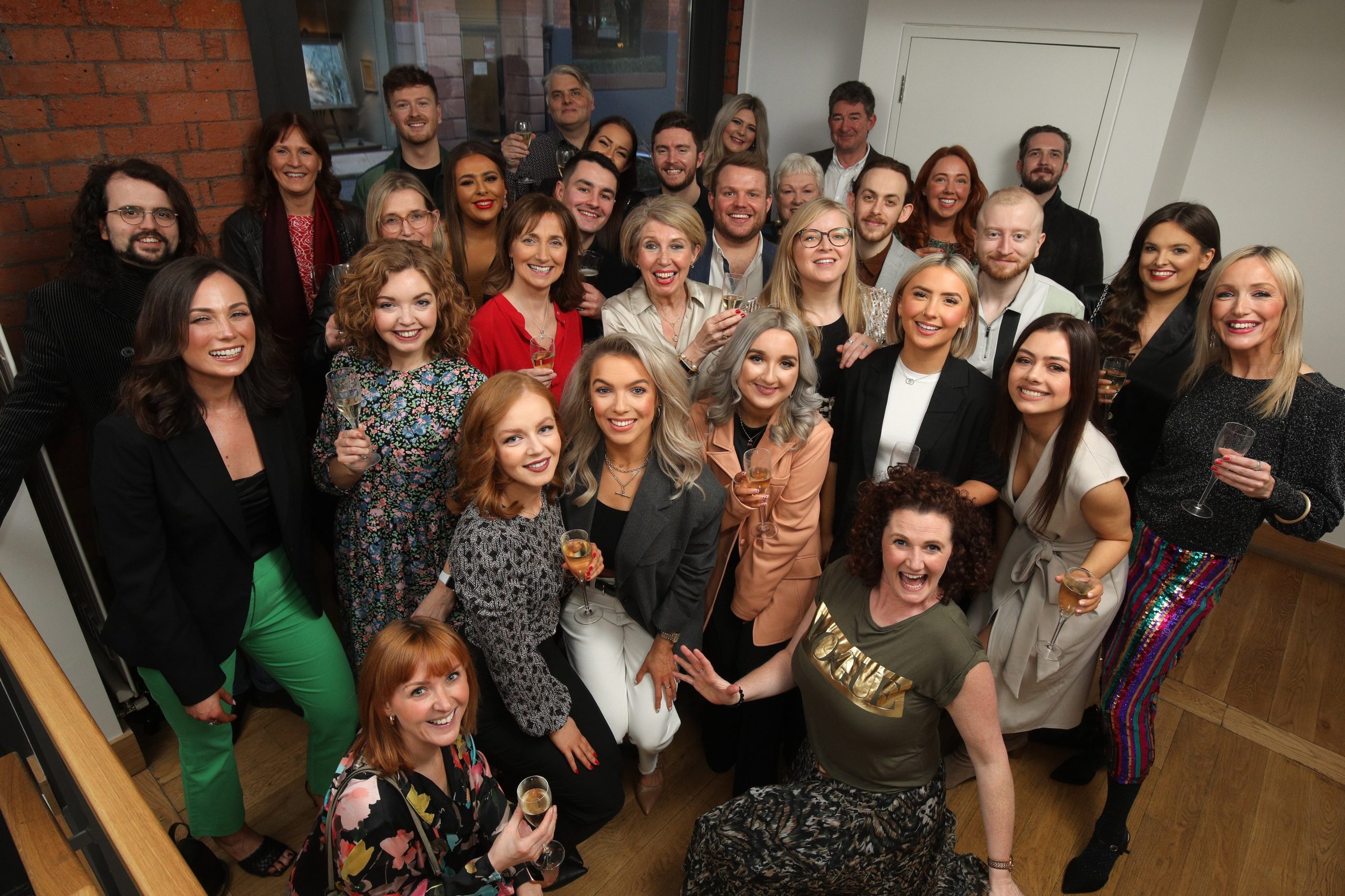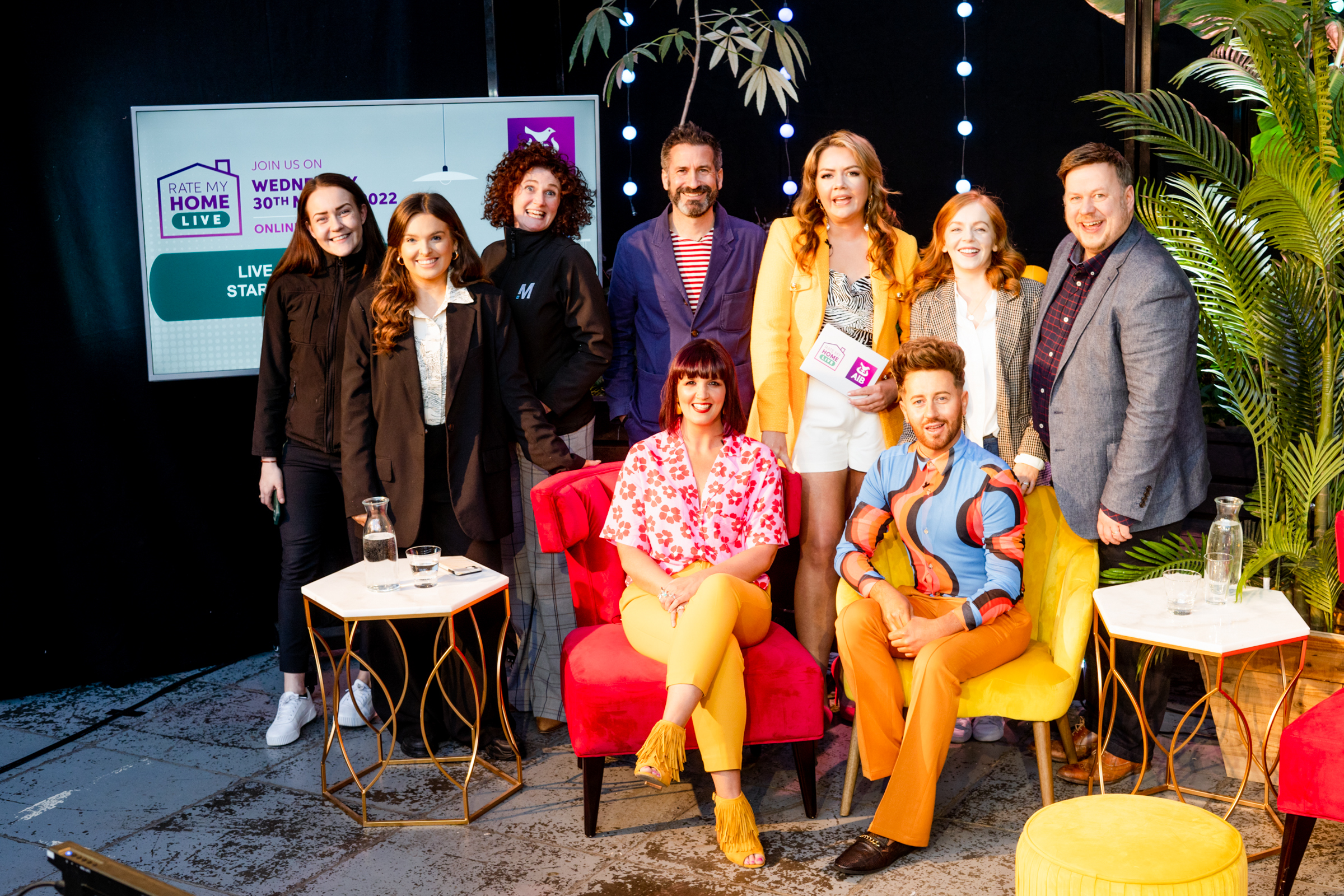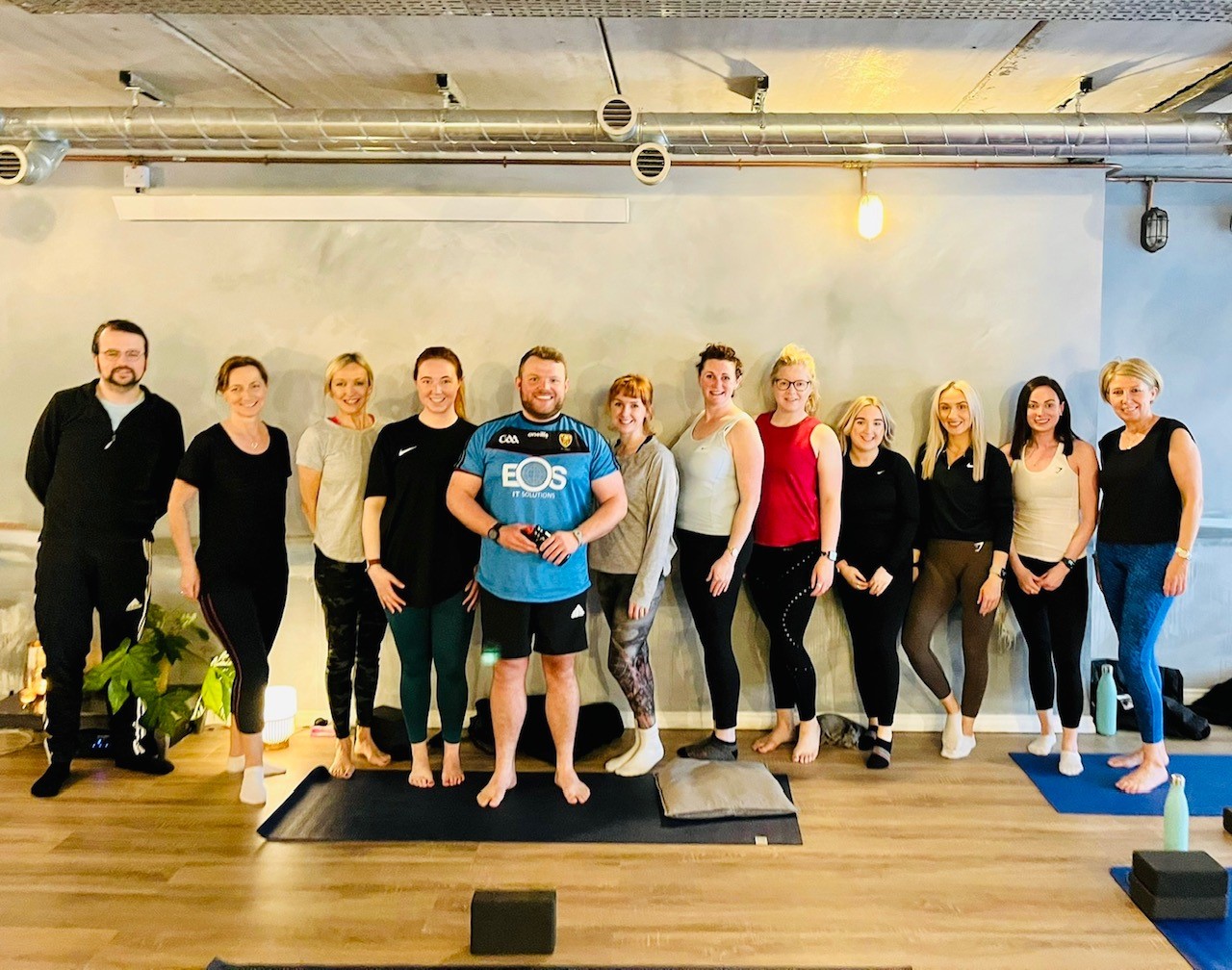 1. Back Together Again
#TeamMorrows enjoyed a 'Merry March' as we gathered in person for the long-awaited return of the 'Christmas' Party as covid restrictions finally bit the dust. This marked our first company-wide face to face gathering since 2020 and was certainly an occasion to celebrate as we headed to James St South for good food, great gifts, and even better conversations.
2. Lights, Camera Action with AIB!
Early 2022 saw us team up with longstanding client AIB to deliver an exciting hybrid event to answer all those burning mortgage questions from first-time buyers.
Live streaming from Banana Block in Belfast, AIB's Rate My Home brought together a star-studded panel of home experts including Architectural Designer Oliver Heath, interiors expert Paul Moneypenny, and local home blogger Joey McCauley – not forgetting our glamorous host for the evening, Serena Terry better known to her social media followers as Mammy Banter.
The panel discussion was followed by an engaging Q&A session where members of the 'at home' audience were able to ask their questions from the comfort of their own sofa!
3. Making Wellness a Priority
The final week of April marked the return of the Morrows 'Wellness Week' – a perfect excuse for us to take additional time out to focus on taking care of each other and ourselves – hitting pause during the working day to relax, recharge and renew.
The week kicked off with an energising yoga session and tasty, healthy breakfast, followed by some mid-week manicures in the office, which provided a welcome productive lunch break.
Thursday's activity was a mid-week mindfulness talk from local blogger Little Penny Thoughts aka Annette Kelly, who reminded us of the need to listen to your inner voice and never neglect the need for 'me time'.
The week was rounded off with a visit from Holywood's resident comedian Shane Todd for some Friday afternoon laughs and banter!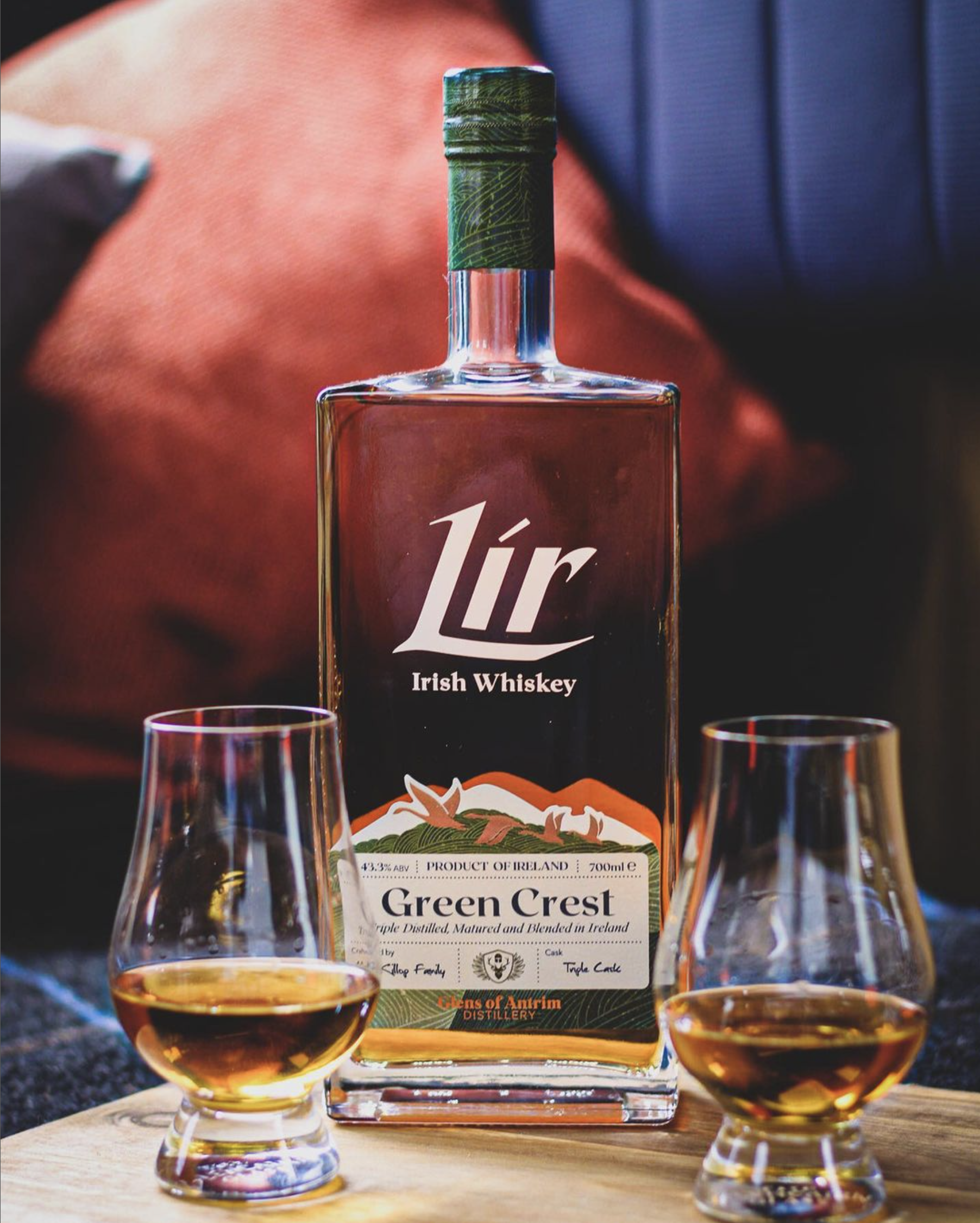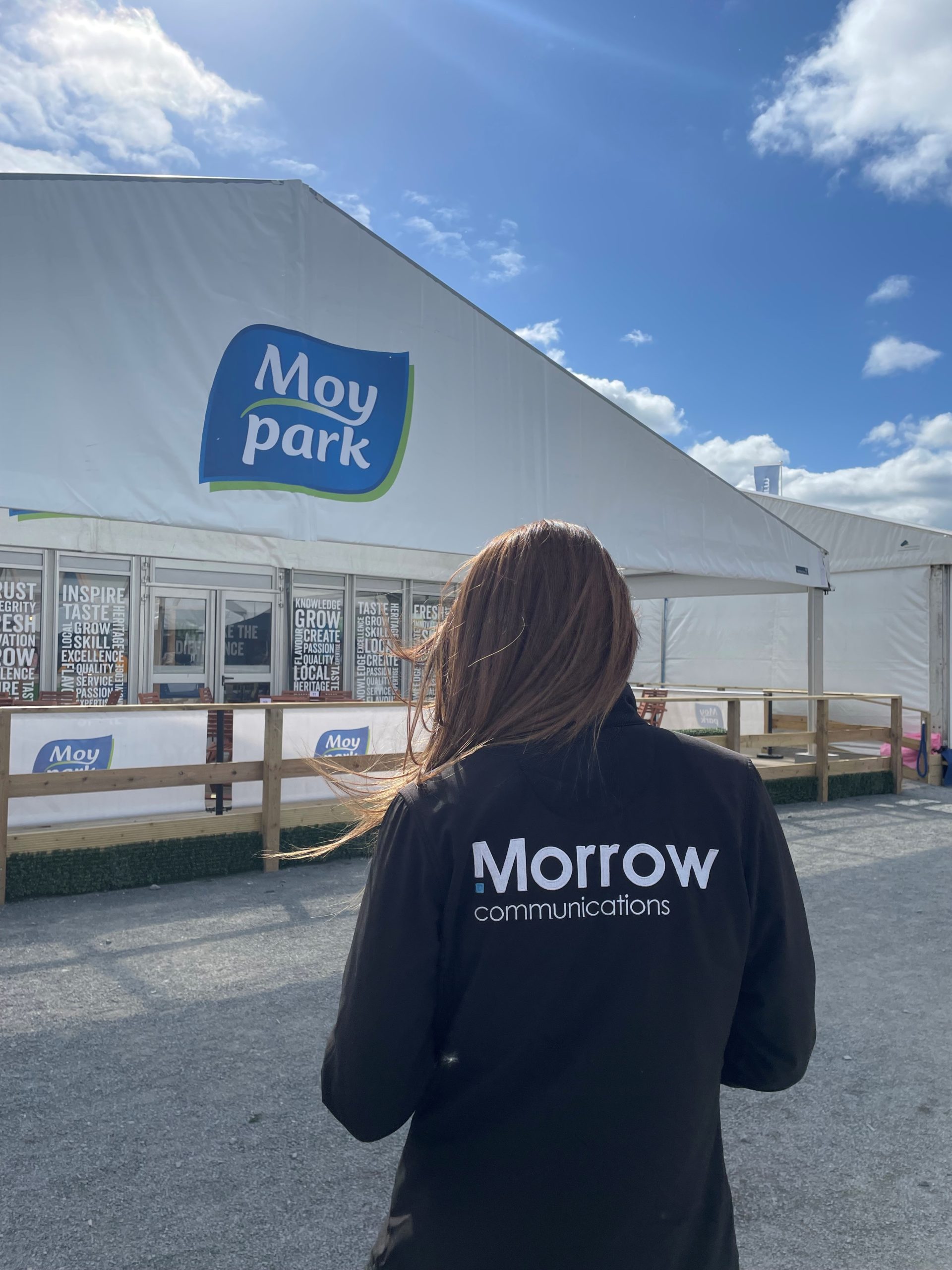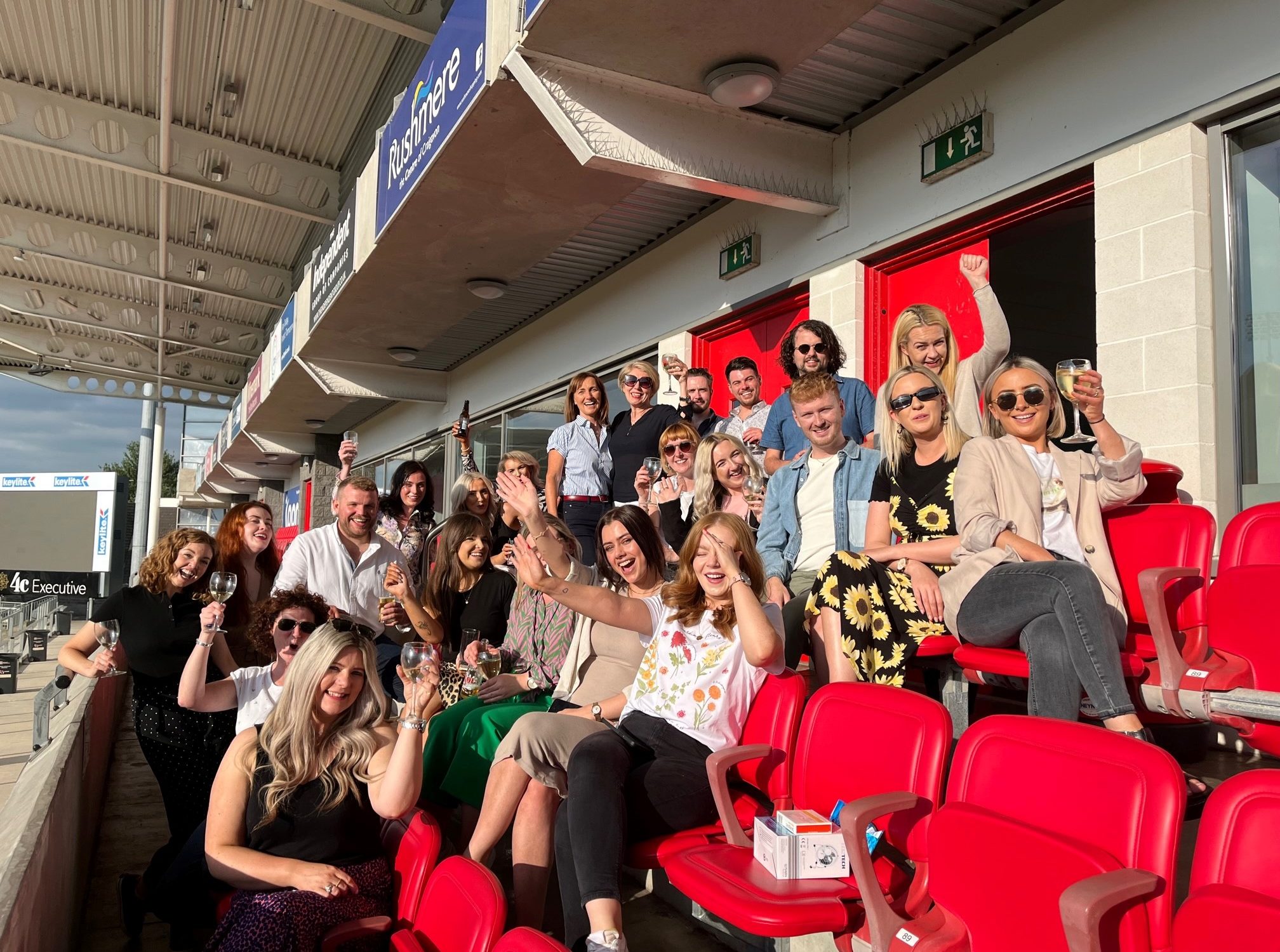 4. The Best Chicken at Balmoral
In May our comms, creative and events teams were kept busy by the one and only Balmoral Show which returned to its pre-covid normal self. A firm favourite in our diaries, it was great to support so many of our clients who were attending the show.
Ruling the roost at Balmoral, we were delighted to support Moy Park with a range of activations including a 'Ready, Steady, Cook' style theatre kitchen, which saw Moy Park chefs take to the hob to conjure up their best takes on 'Midweek Meals' and 'Familiar Favourites', with the help of a few local food bloggers. Audiences were delighted by the nostalgia of voting for their favourites with 'Red Tomatoes' or 'Green Peppers'. We also hosted a corporate reception for Moy Park's farming partners, treating them to some tasty homecooked chicken recipes from the Moy Park Chef Team.
5. Bringing LIR to Life
This year our creative team was tasked with developing a new Irish Whiskey brand for Glens of Antrim Distillery.
Our challenge was to create an Irish whiskey brand that would stand out on the shelf and would appeal to the 20–35-year-old whiskey-drinking market. We worked closely with the Distillery to create the LIR Irish Whiskey brand, which was based on the Children of Lir story.
The visual identity for the LIR bottles draws on the rugged Irish landscape, swelling sea storms and folklore – but has a decidedly contemporary and modern feel. The distillery has 3 unique blends of whiskey, all replicated in their own unique colour palette falling under the Green, Red and Black Crest range.
Alongside creating a brand and visual identity for LIR, Morrows designed a range of materials to help raise investment for the Distillery – including a publication setting out the history of the McKillop Family and the future vision for the distillery in Cushendall.
This has been a dream project for the team, particularly those of us who are whiskey connoisseurs, and we look forward to working with Glens of Antrim to evolve and expand its brand in 2023.
6. Celebrating Company Culture
We started summer with a bang by heading to the home of Ulster Rugby for our first Company Culture Day in some time. On one of the hottest days of the year no less we overlooked the Ravenhill turf and discussed our company culture and values as a team, which would provide the basis of our new 'Morrows Manifesto'.
We were privileged to hear from the Chief Executive of Ulster Rugby, Jonny Petrie who shared some inspiring insights on the culture of success they are clearly fostering at Ulster Rugby.
We also revealed our new and improved employee experience programme 'Belong' – which is our way of promoting a supportive and welcoming culture for all employees across this organisation.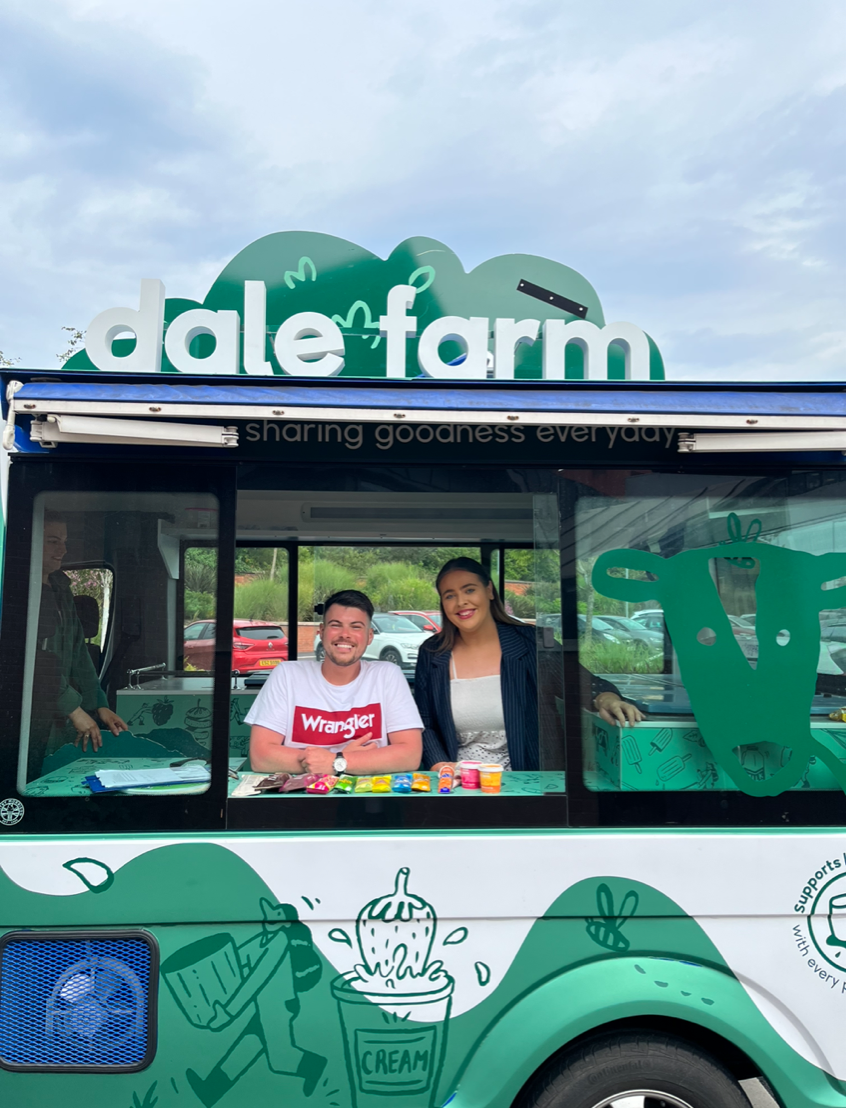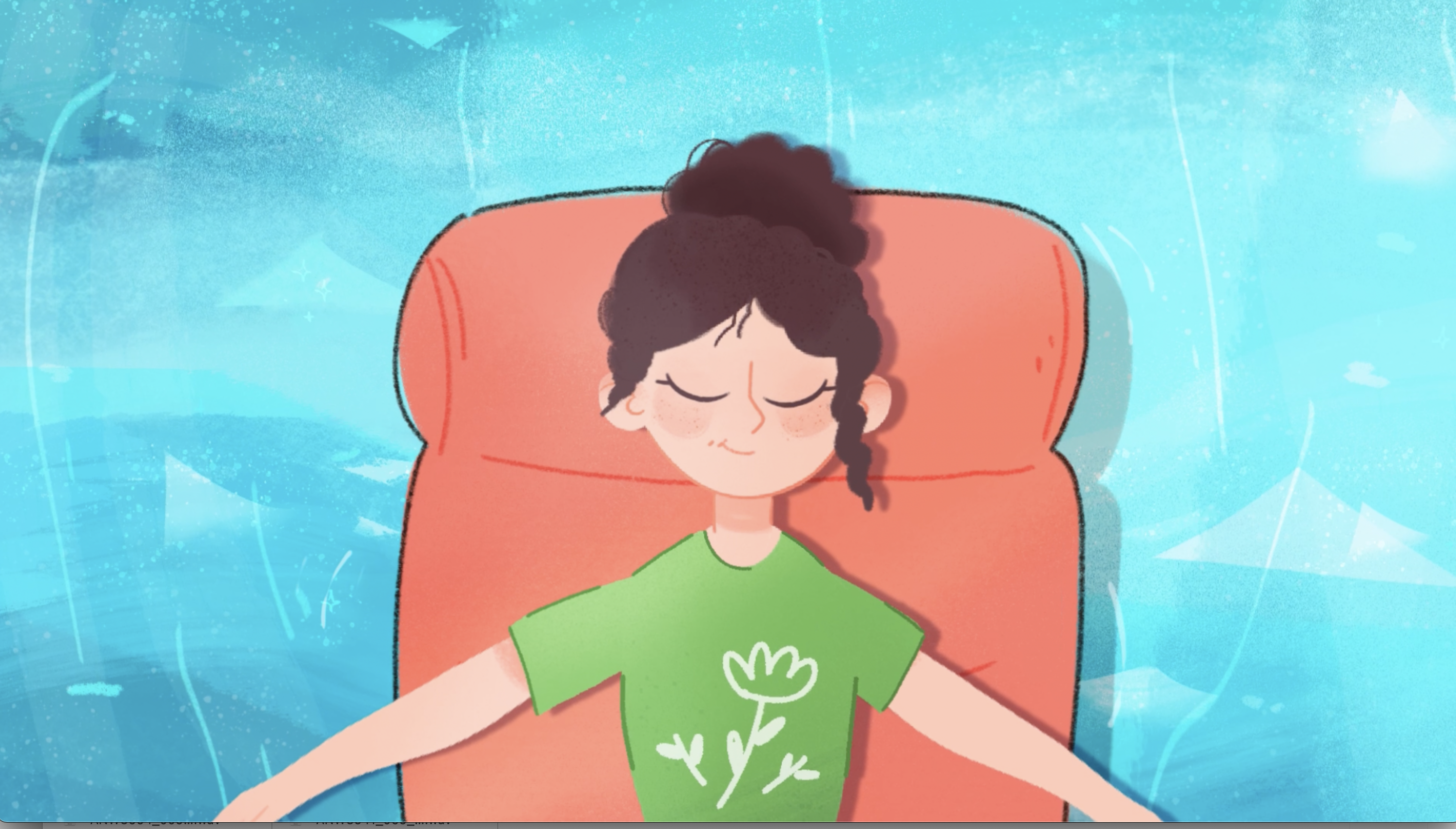 7. Getting Cool for the Summer with Dale Farm
This summer we helped our client Dale Farm celebrate all things cool, by launching the search for Northern Ireland's Official 'Cool Crew'.
With a host of worthy nominations, the votes were tallied to reveal radio presenter Stuart Robinson, Tattoo artist Chris Crooks, social media personalities The Gourmet Boys and local comedians Micky Bartlett and Mammy Banter as the 'Official Cool Crew'.
We then took to the road to travel across Northern Ireland to find out what member of the 'Cool Crew' the general public most related to and distriubuted some much-needed Dale Farm lollies to beat the heat on the way!
8. Animating Resilience
With an open art direction, a highly collaborative spirit, and a shared enthusiasm for alleviating the pressure on health care workers, we were thrilled to work closely with the Queen's University Belfast's School of Nursing and Midwifery to create an original animated resource to assist care home workers.
We developed a script that was backed up by science and best practice, but also had a creative flair. From imagining sea urchins to blowing up balloons and climbing mountains, we found animation was the perfect medium to visualise these poetic ideas.
Our in-house design and animation team brought to life these colourful, whimsical visual metaphors, accompanied by the comforting voice of Dr Anita Mallon. In the animation, we observe our nurse character learn and experience the benefits of resilience techniques, inviting audiences to join them in this joyful journey.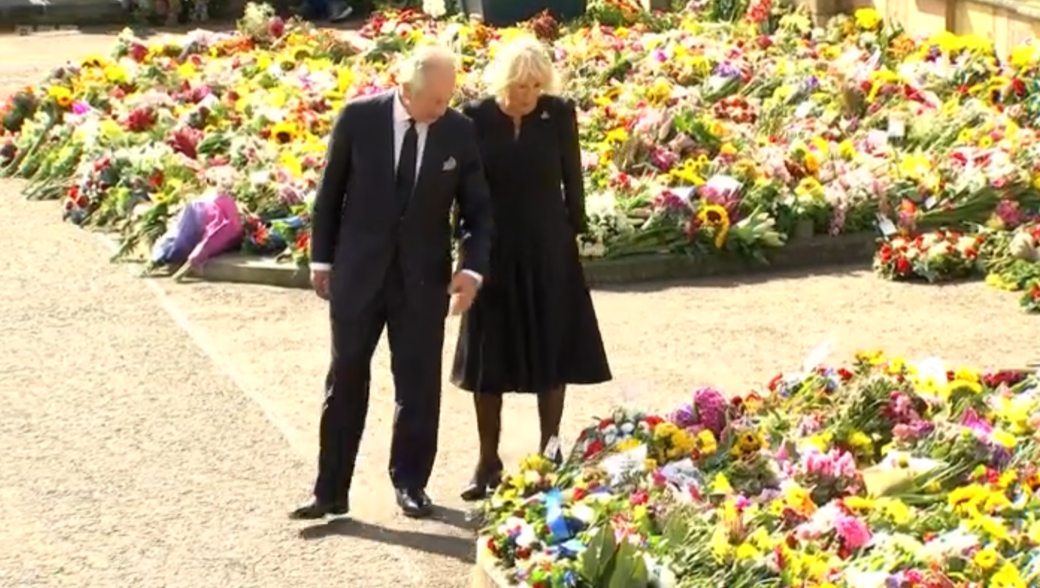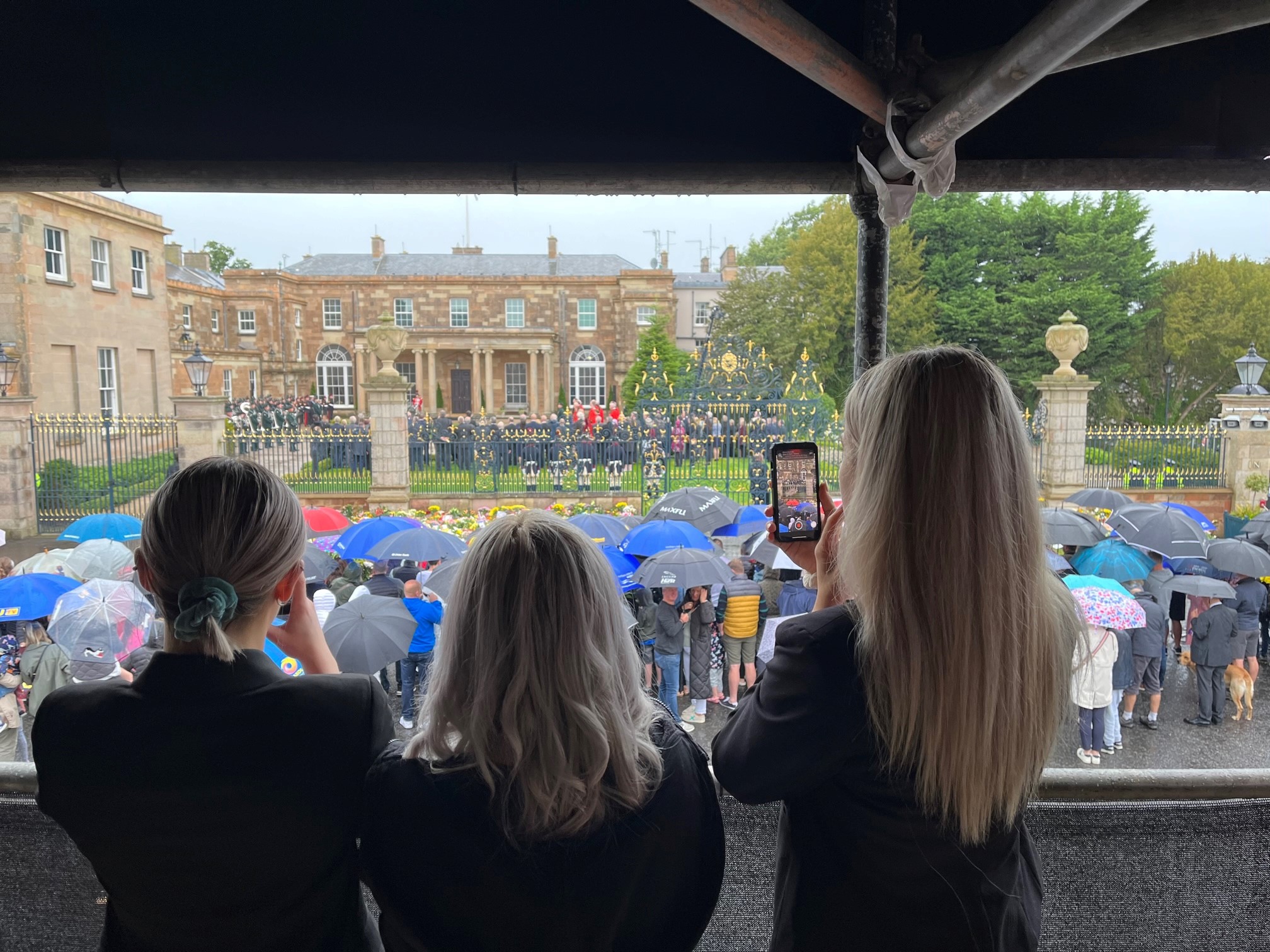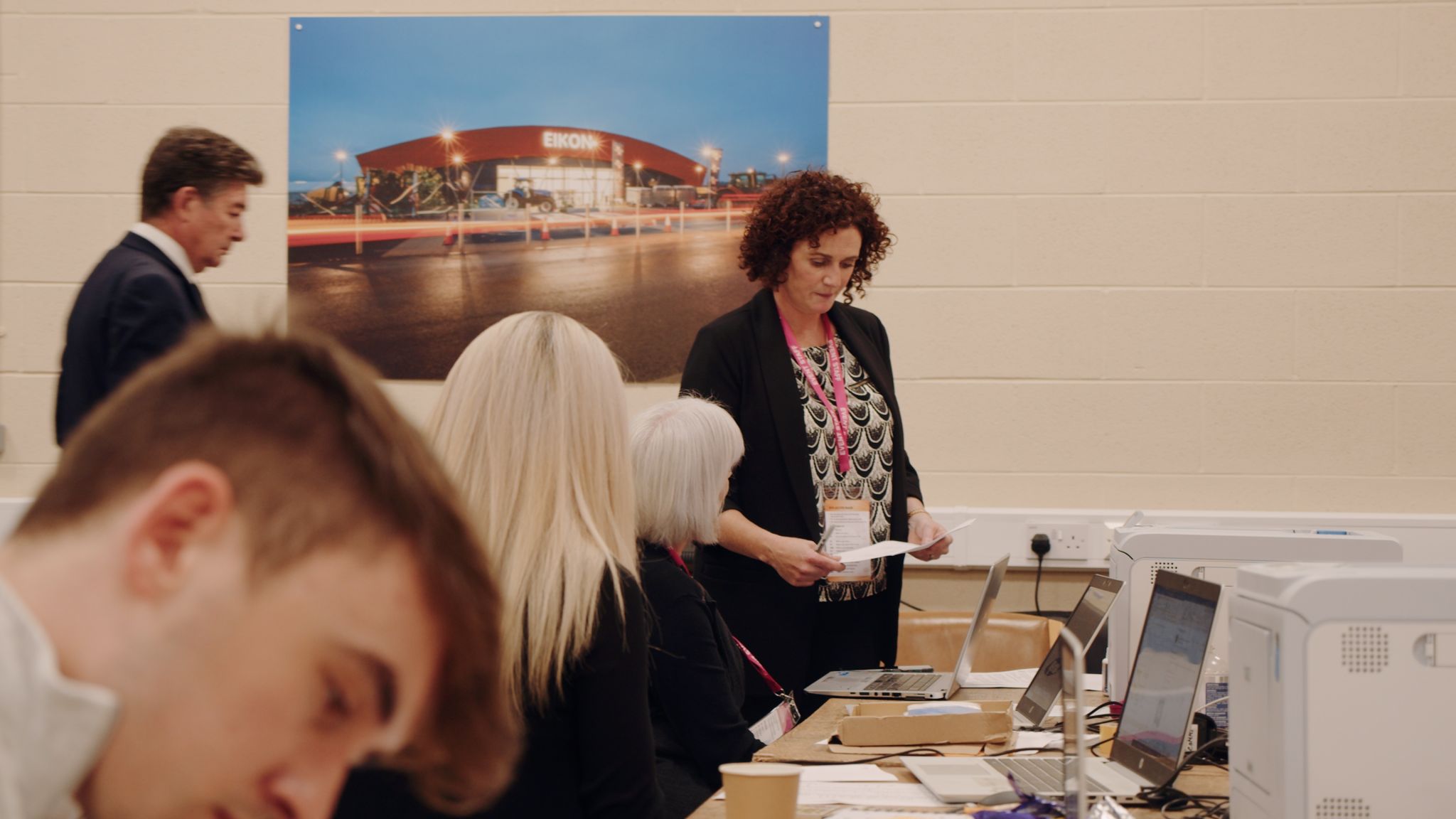 9. Operation Shamrock
In September we were honoured to have worked with a wide range of partners to play an important part in delivering the various official events and ceremonies in Northern Ireland following the passing of Her Majesty The Queen.
Following years in the planning for Operation Shamrock, our outstanding events team, supported by our comms and creative teams as well as our fantastic supplier network moved mountains in a matter of days to facilitate these significant and historic occasions. Truly a once in a lifetime project and a privilege to be involved, this is one that will stay in the memory for years to come.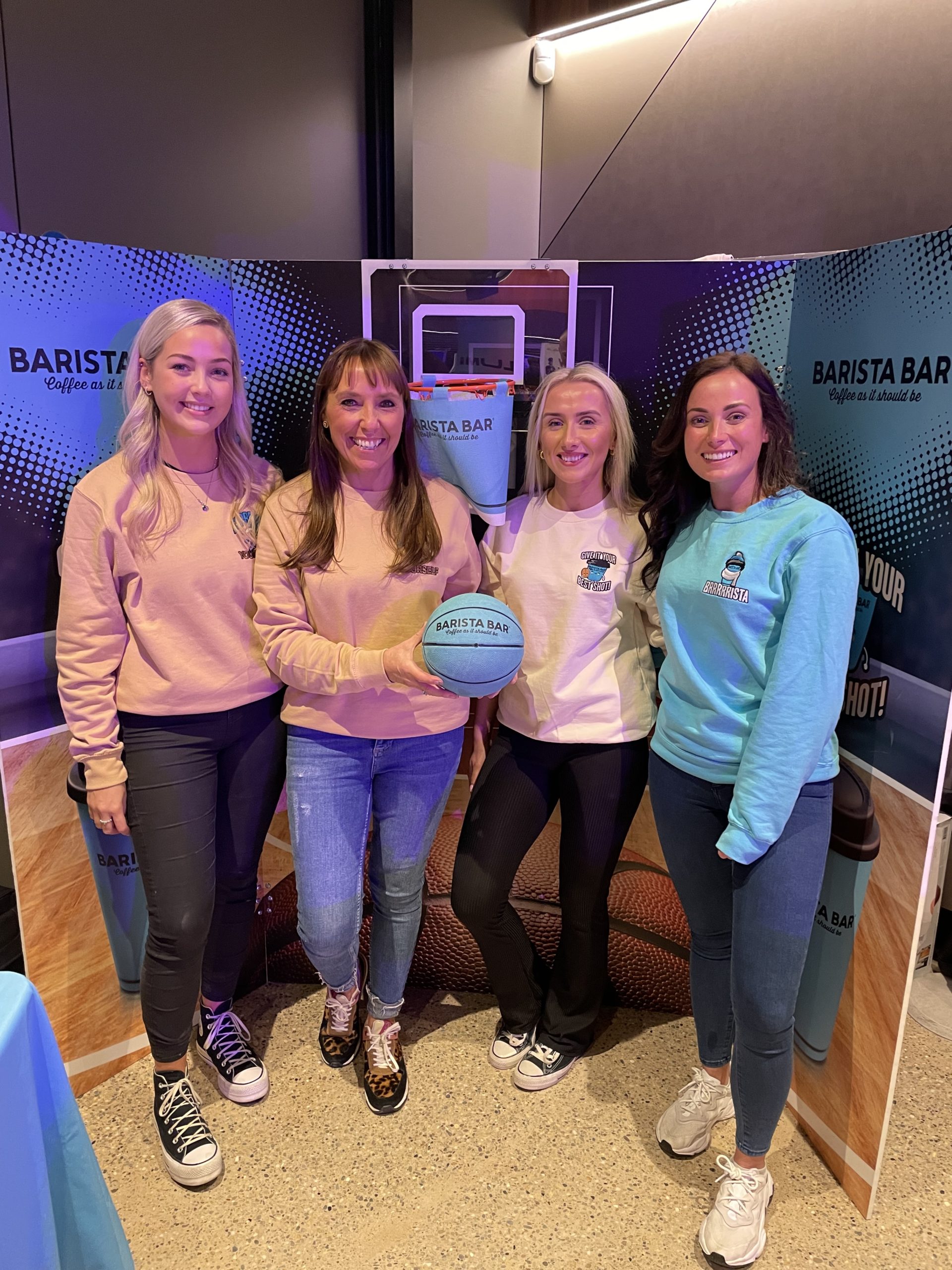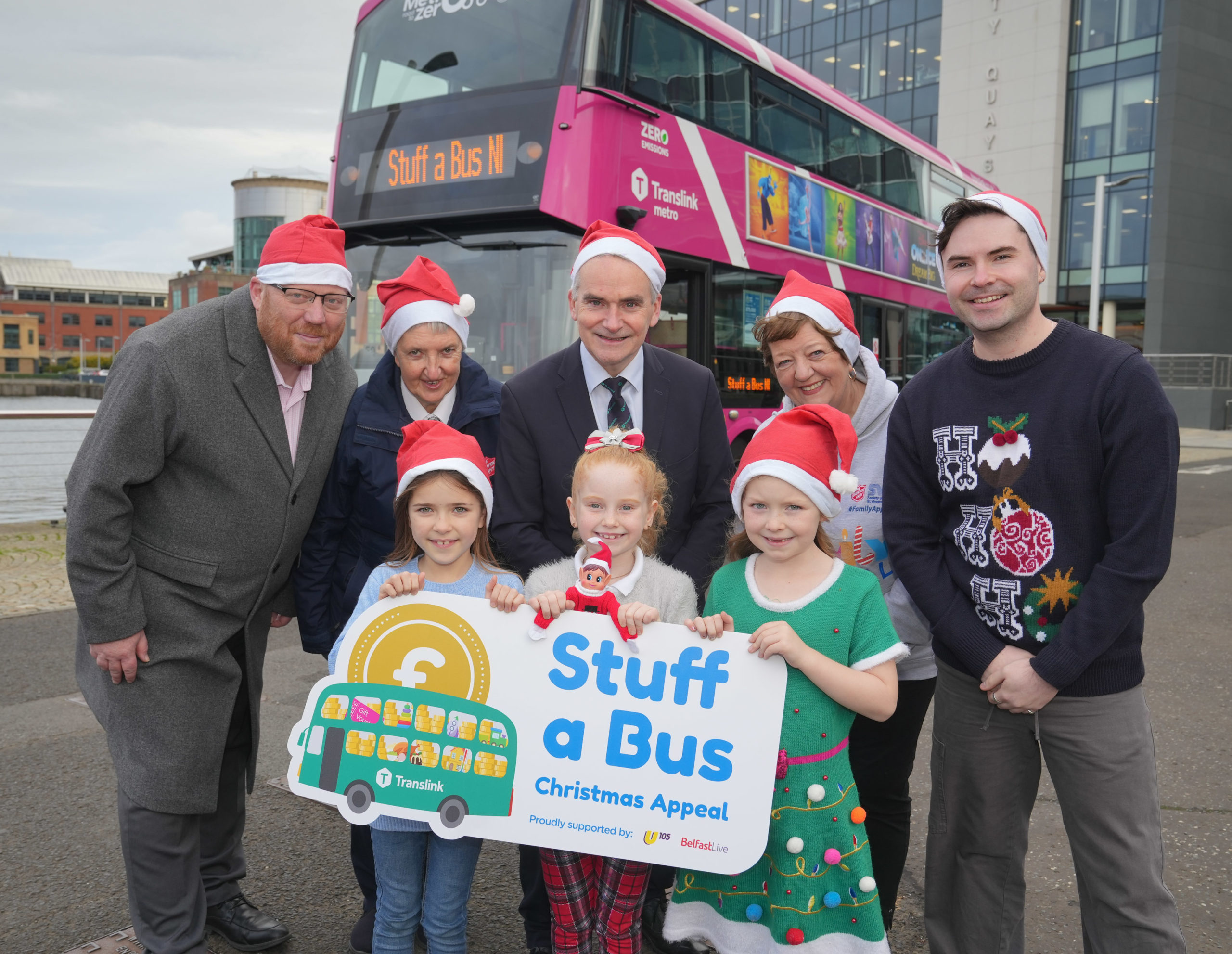 10. Fresher Fun with Barista Bar
In September we helped client Barista Bar launch #OwnYourUniMornings, a campaign to empower university students to seize the day and get their academic year off to a good start, all with a Barista Bar coffee in hand!
Attending fresher fairs at Ulster University's Belfast and Coleraine campuses and Queen's University Belfast, we also organised a bespoke Barista Bar basketball activation which encouraged students to #GiveItYourBestShot to be in with the chance of winning Barista Bar prizes
Local radio presenter Evanna Maxted joined the team at the new One Elmwood QUB students' union to showcase what the team were getting up to and even modelled the new range of beanies! It was a great party atmosphere with the Barista Bar bespoke playlists helping students get in the zone for studying or for partying. You can check out their Spotify channels to explore the playlists on offer.
11. Tickled Pink with Asda
In October we worked with client Asda to deliver the 'Move for Boobs' campaign, highlighting the importance of regularly checking your breasts.
Utilising popular TikTok and reel style content, Love Island influencer Tasha Ghouri led the campaign with the 'Move for Boobs' dance routine. Influencers and the general public were then encouraged to get on-board with the trend and recreate the routine.
This was paired with 'Day in the life' style content from selected influencers which showed how easy it was to incorporate checking your breasts into your everyday routine.
Asda stores across Northern Ireland and Scotland got involved by hosting their own fundraisers to raise money for charity partners Breast Cancer Now and Coppa Feel.
12. #StuffABusNI with Translink & Partners
To finish the year, we teamed up with Translink and partners to deliver the sixth year of the 'Stuff a Bus' charity campaign. Partnering with the Salvation Army and St Vincent de Paul, family appeal our mission was to ensure that no family had to go without this Christmas.
With the cost-of-living crisis meaning families across Northern Ireland are feeling the pinch more than ever, this presented an even bigger challenge to the fundraising teams. Putting our best foot forward, we worked with our media partners U105 and Belfast Live to make sure our message reached far and wide this Christmas.
We even got out and did a bit of our own fundraising with our very own talented singer Aoife Lyttle belting out some Christmas anthems in Lanyon station to encourage passengers to donate to the cause.  At the time of writing, we are pleased to say that we are well on track to smash the fundraising target again and we can think of no better way to finish 2022.
On behalf of everyone at Morrow Communications, we wish you a happy Christmas and a healthy and happy New Year. We are excited to see what 2023 will bring.