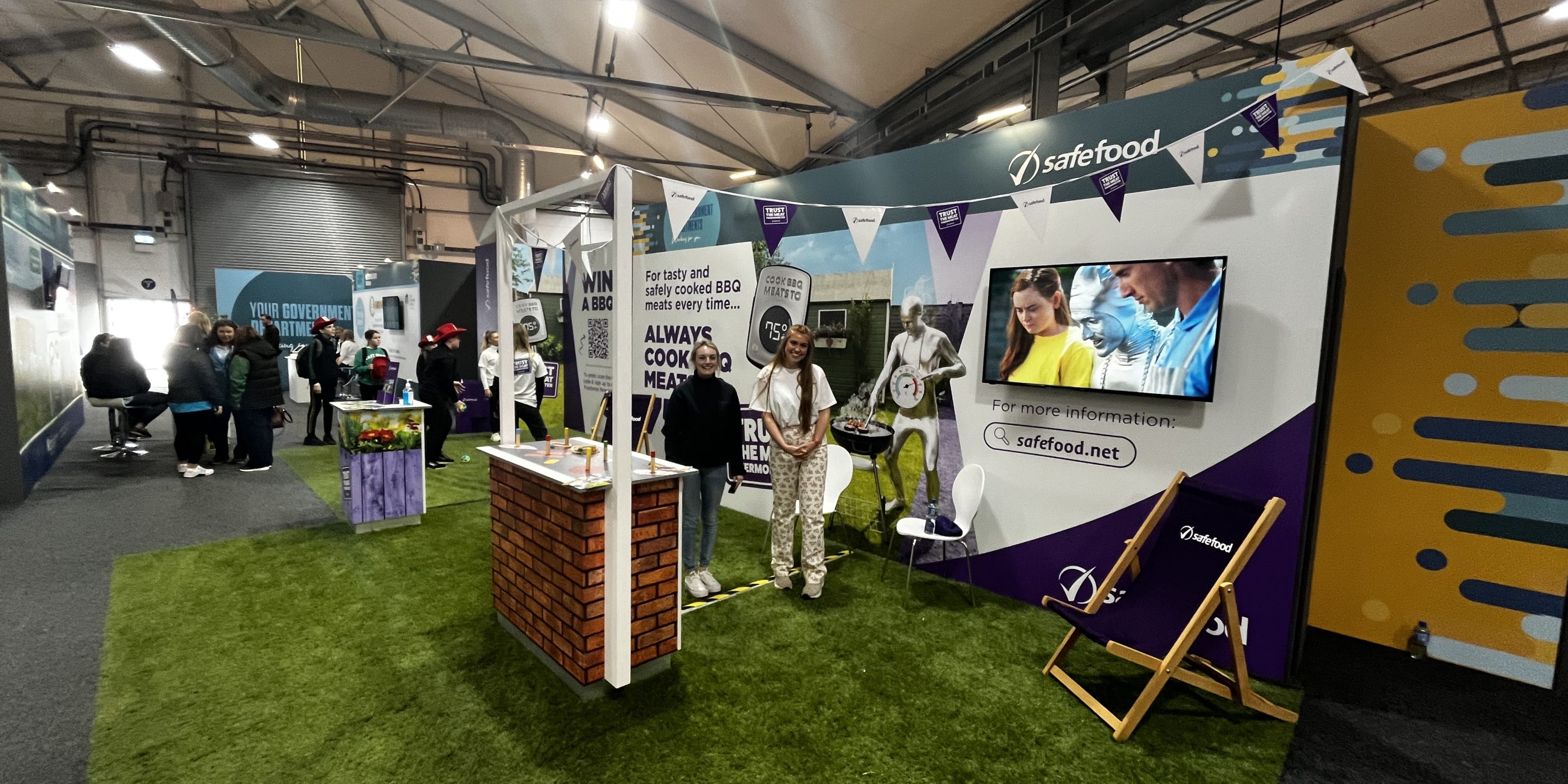 At Morrows, we have been Balmoral stalwarts for many years – with our events, comms and production teams representing clients across the food, agri and business sectors at the show for longer than we care to remember!
For the past few years, we have been delighted to add creative design to the services we deliver for our clients at Balmoral Show.
For Balmoral 2022, our creative team has had the pleasure of working with Safefood to design and project manage its interactive stand. The Safefood stand not only brings its 'Meat Thermometer' campaign to life but also includes some fun games including a BBQ hoopla and basketball hoop to drive home the message that BBQ meat should be cooked to 75 degrees Celsius.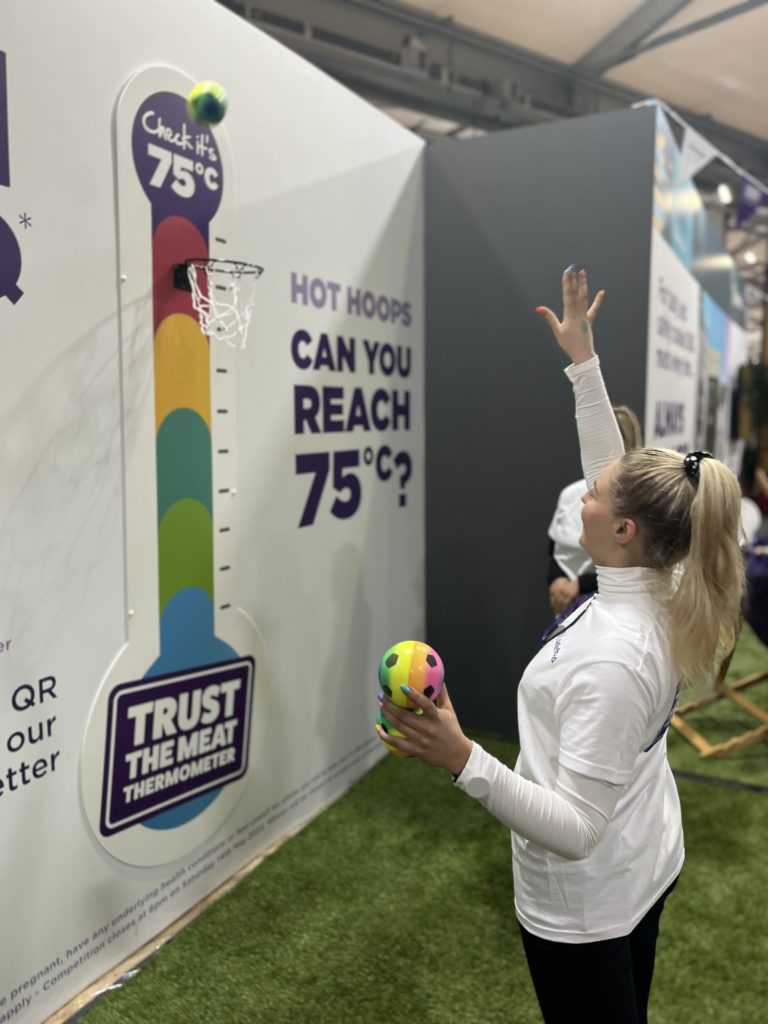 We also had the honour of creating Dale Farm's corporate marquee graphics, showcasing the story of local dairy from farm to fridge. Designing a rich, vibrant backdrop for Northern Ireland's number one dairy cooperative was an 'udder' privilege!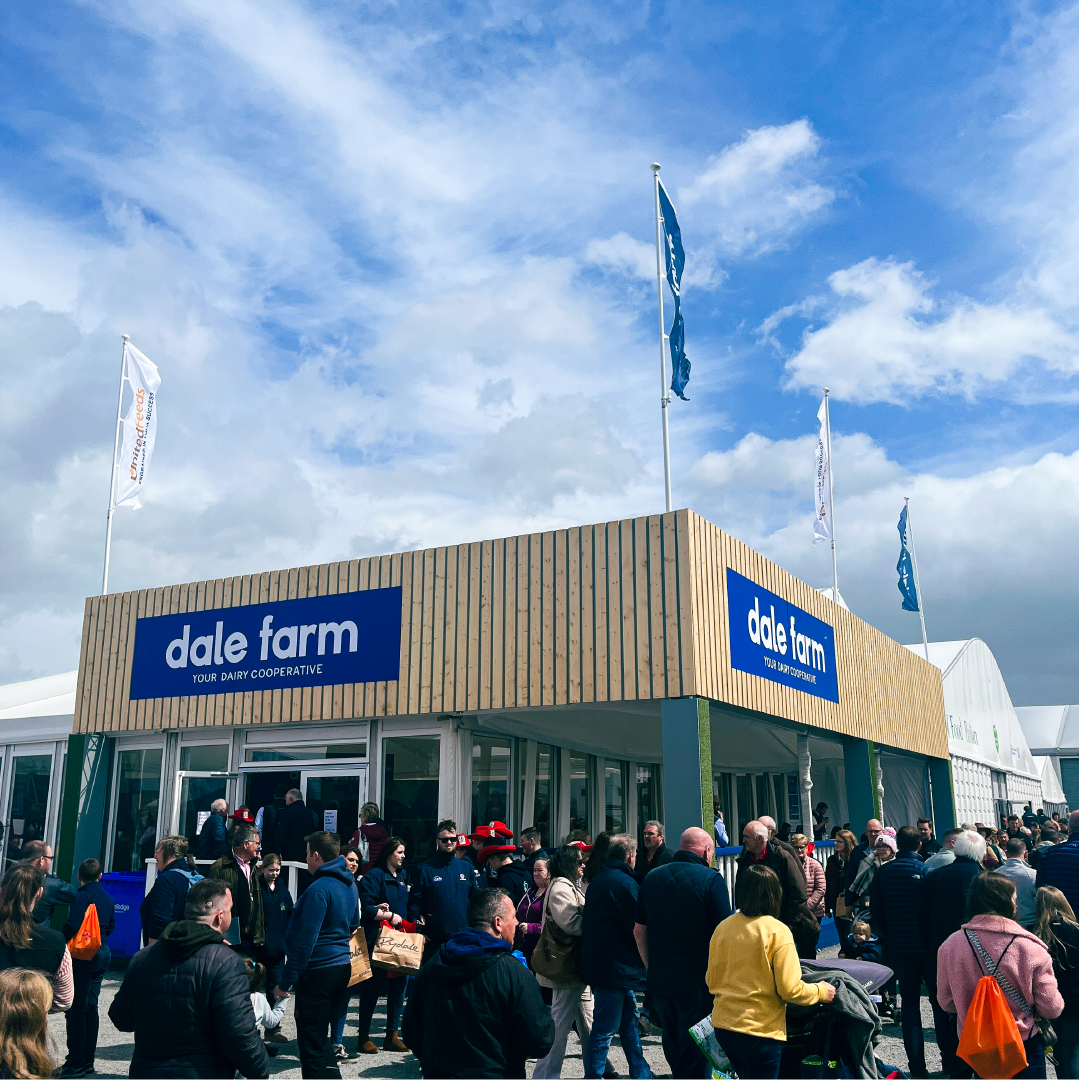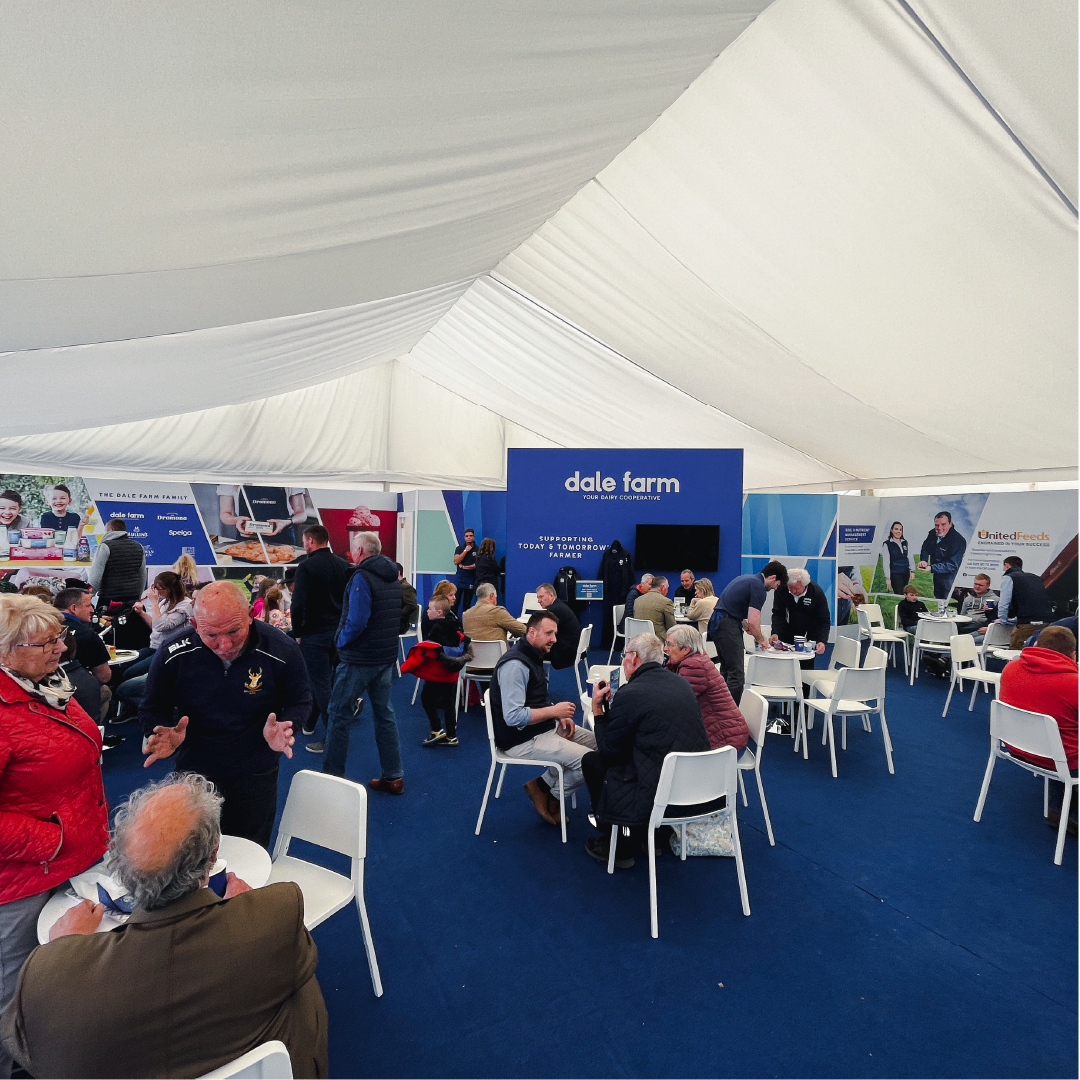 Of course, Balmoral is not just about food and farming, many other businesses exhibit at the show – which this year attracted over 100,000 visitors. Our client Roe Park Resort exhibited in the Eikon centre, showcasing the 4 Star resorts' stunning setting for short breaks, family getaways and luxurious weddings while Barista Bar had a fantastic relaxation and refreshment station for visitors who had 'bean' on their feet to take time out and relax with a hot drink.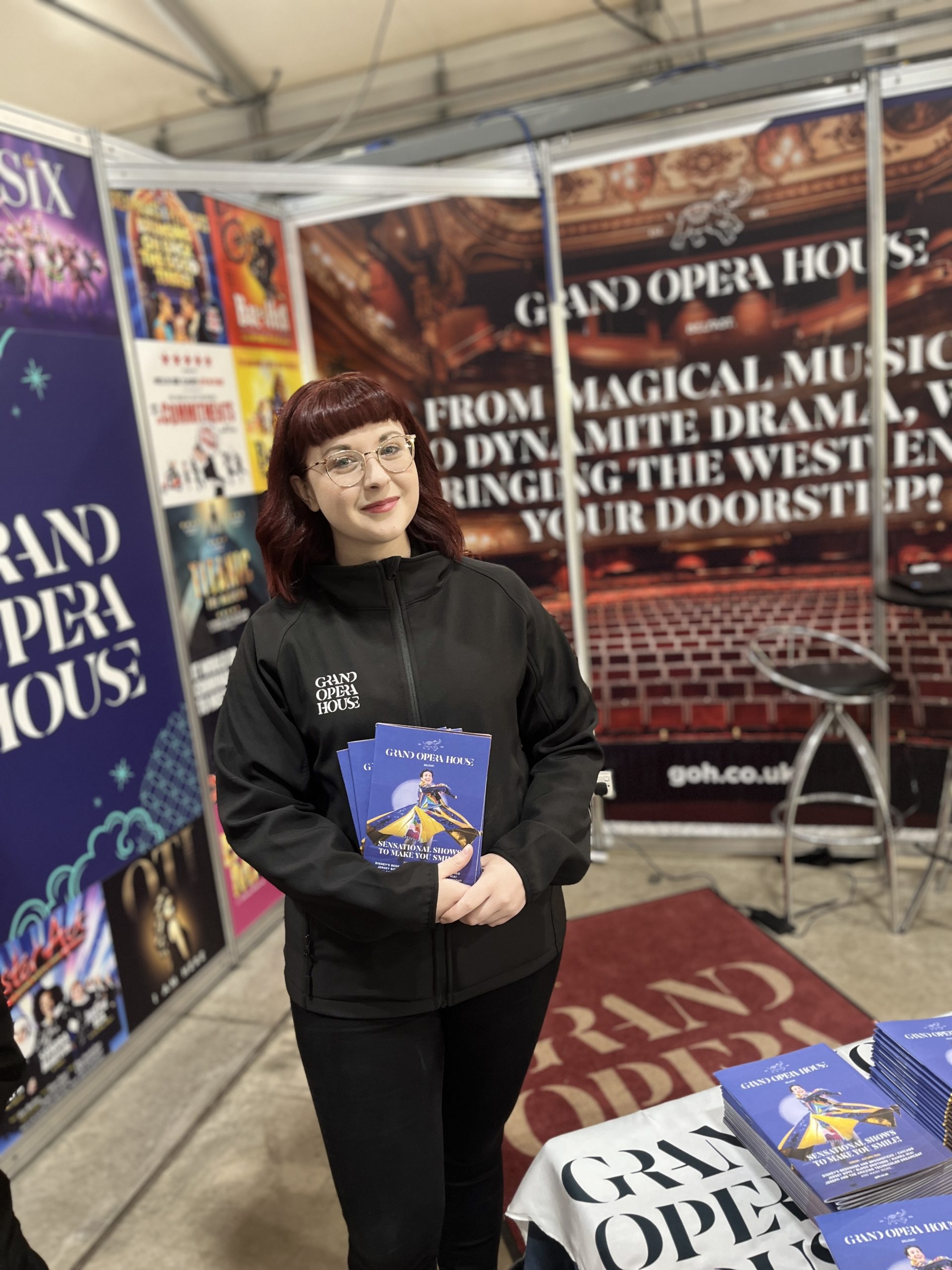 Our comms and events teams were busy bees as usual at this year's show, working with clients including Moy Park, Dale Farm and Asda to do everything from hosting corporate receptions, speech writing and ministerial visits to running 'Ready, Steady, Cook' demos, setting up media interviews and of course getting the chance to sample some of Northern Ireland's amazing local produce.

The sun shone, the traffic was crazy, we got caught up with so many of our agri food friends and channelled Olivia Pope throughout – a typically excellent Balmoral Show had by all!