Putting wellbeing on the to do list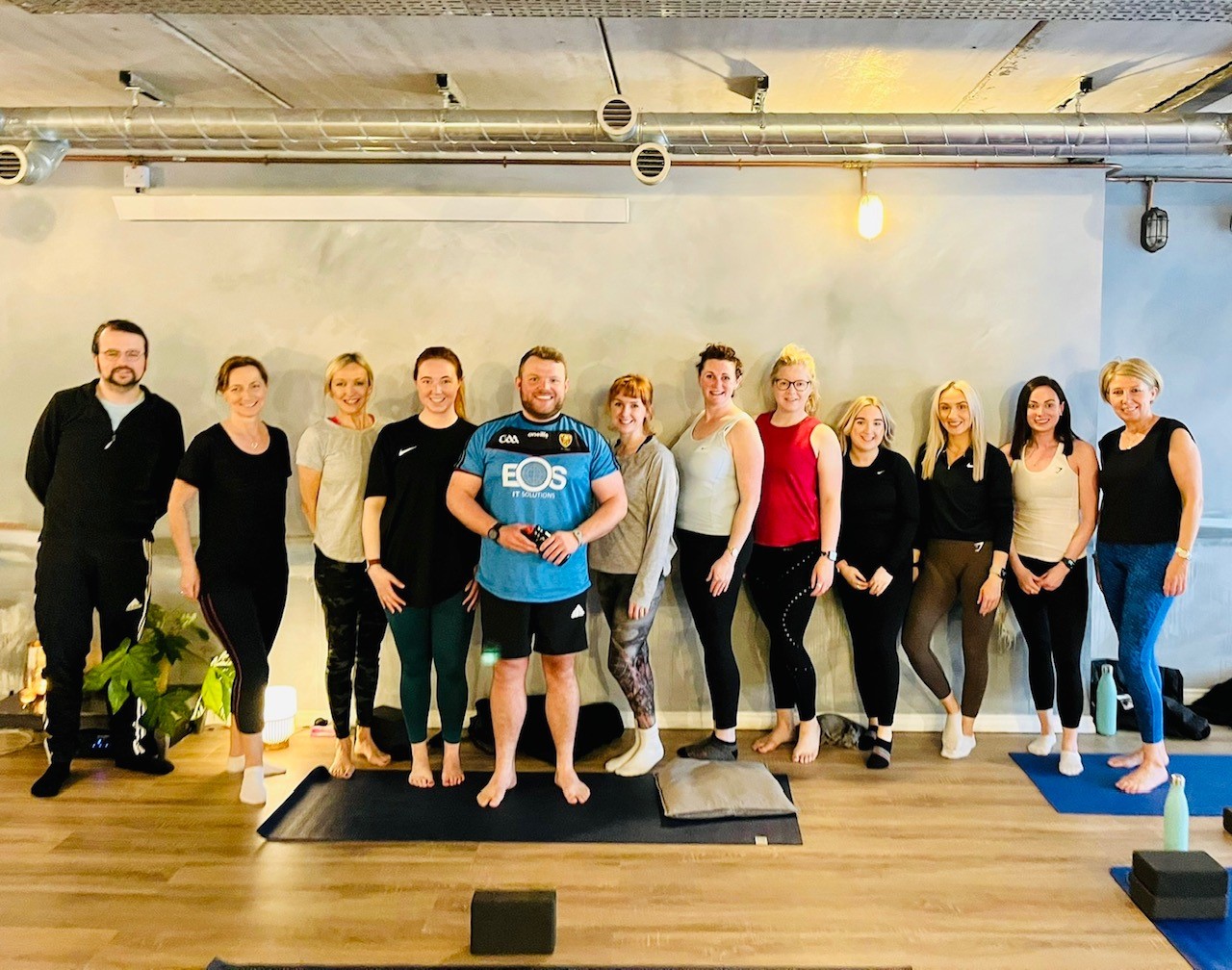 The last week of April marked our annual Morrow Wellness Week – a time when we group together to focus on taking care of each other and ourselves – hitting pause during the working day to relax, recharge, renew. Themed around skills and tips to help us achieve balance and manage the challenges work and life throws at us… we felt the benefit – and had some all important craic along the way.
To kick off our week, the wonderful Aoife O'Dalaigh led us in an energising yoga practice at Yoga Colektiv in Holywood. Fair play to all our participants – from the yogis to the have a go-gis! A tasty breakfast from Melter next door was the perfect start to a Monday.

We like to say our office is where the magic happens and on Tuesday, that was literally the case! The amazing team from Cahoots theatre company wowed us with the power of illusion and reminded us we all have a touch of the spectacular at our fingertips. 

On Wednesday, mid week self care took the form of massages and manis in our office space thanks to Therapies at Home NI. Whether taking a break from writing, crewing at a photoshoot or leading the show at a big event, this little bit of 'me time' went down a treat.

Little Penny Thoughts AKA Annette Kelly shared her wise and witty insights with us on Thursday. The importance of controlling our inner voice and simply 'being dead on' to ourselves was advice we'll try to remember for life.

And on Friday, who better to top off the week than the ever brilliant Shane Todd – who performed a one off live gig especially for us in Holywood for one afternoon only. They say laughter is a tonic – and Shane had us rolling in the (office) aisles.

Wellness is important 365 days a year. If we don't look after ourselves, we can't look after anything else. Thanks to all our brilliant people for embracing the spirit of Wellness Week.

Let's keep looking after each other.