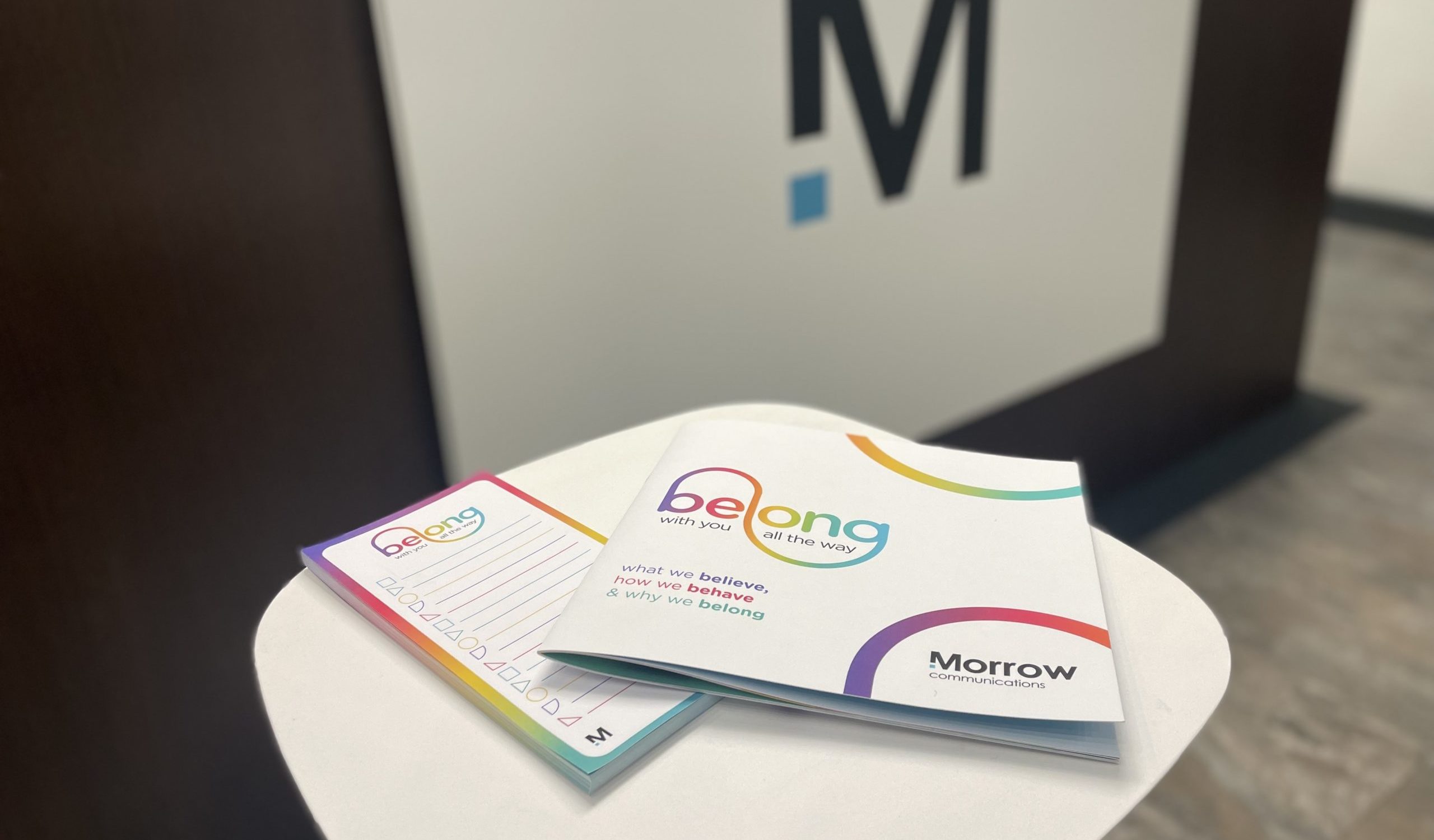 We're a people business. We sell our time, our experience, and our expertise to help our clients communicate with their target audiences.
This means our people are our top priority. We know we need to recruit, motivate, develop, and retain the best in the business so we can deliver the best results for our clients.
To reinforce our efforts we recently relaunched and enhanced our employee experience programme – a journey we call 'Belong' Our 'Belong' Employee Experience Programme is built around helping colleagues feel, empowered, valued, supported, recognised and included. It is our way of protecting and promoting a welcoming, supportive culture – helping our team members be the best they can be.
It starts even before colleagues choose to join us. It helps them embed and settle in and it helps them to grow and develop with us. Ultimately it is designed to help them thrive by reaching their full potential, all while supporting their physical, emotional and mental wellbeing.
Our strong company culture and ethos has been instrumental to our success to date, and we know that it will continue to help us succeed – together. Following the upheaval of the global pandemic we decided it was time to copper-fasten our culture once more as part of our employee engagement programme.
At a recent company culture day at the home of Ulster Rugby, we all inputted and helped develop a Company Manifesto which is essentially a guide to what we believe, how we behave and why we belong. It is a set of principles that all of those who work for the company are committed to following and hopefully means we are all pulling in the same direction towards a common goal. It is therefore of us, by us and for us…and we want everyone who works here to live and breathe it.
We have ambitious growth plans and want to create opportunity and the right environment for likeminded people to grow with us. Key to this is making them feel like they belong.