We've stuffed more than just the turkey this Christmas…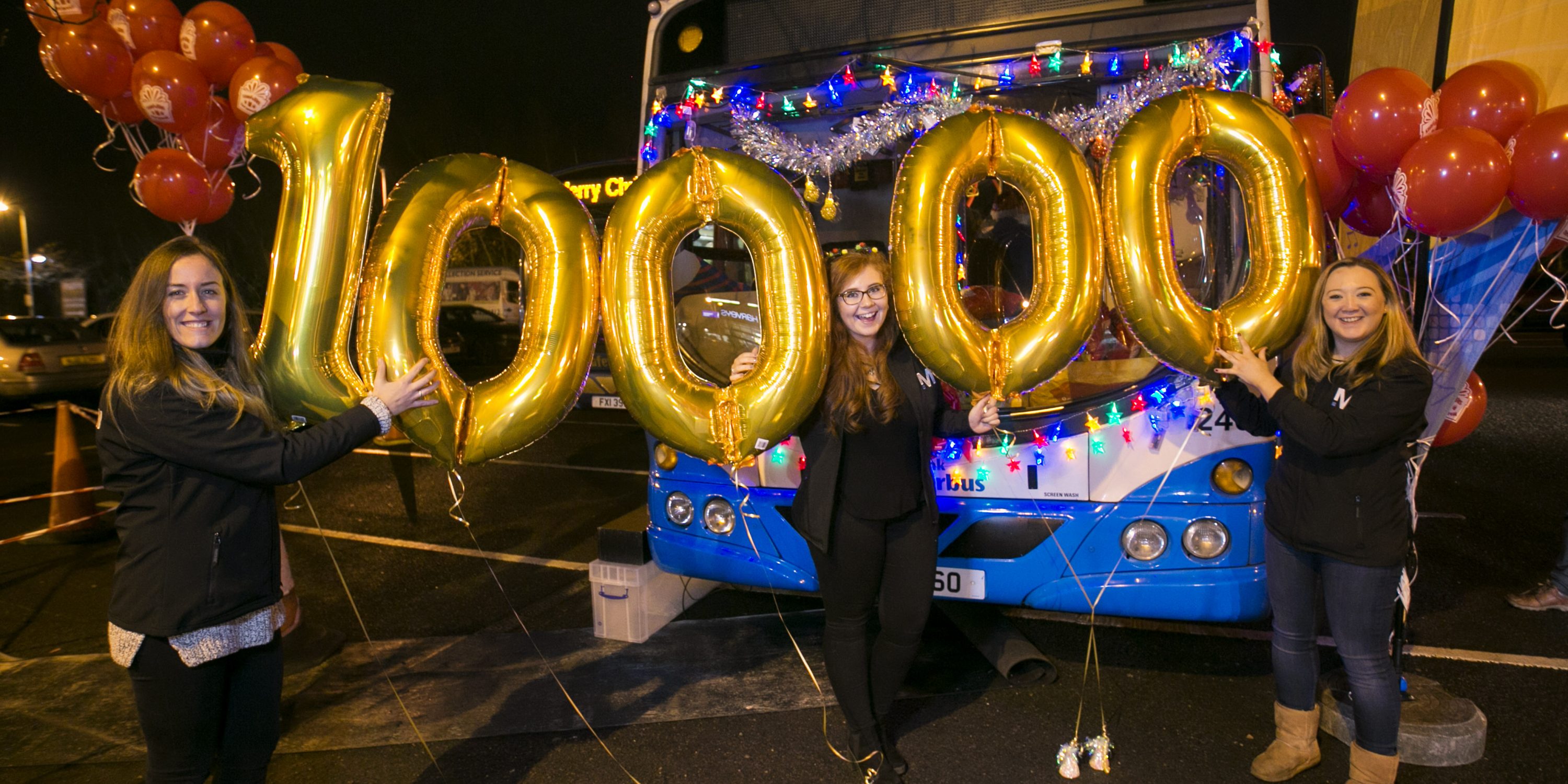 We have that warm, fuzzy festive feeling after decking the halls of two full-sized buses with toys in aid of our lovely client Translink's  inaugural 'Stuff A Bus' Toy Appeal.
Yes, you read that correctly. After learning that around 100,000 people in Northern Ireland are living in poverty, and that more than 50,000 children may not receive a gift on Christmas Day, we had a eureka moment! Why doesn't Translink launch a public challenge to 'Stuff A Bus' full of toys in support of St Vincent de Paul and The Salvation Army Toy Appeal…as you do !
With an ambitious target of 10,000 toys and a 44-foot Translink bus to fill, we developed a campaign brand and applied it to large collection bins at bus and train stations across the country to act as the focal point for gift drop-offs. We even elicited the support of Jedward to launch the appeal.
Just in case the bright red branded collection bins, widespread media coverage and social media posts weren't 'loud' enough, we negotiated a partnership with U105 to promote the initiative across TV and radio and to host a live outside broadcast from the bus on 19th December at Shane Retail Park, on Boucher Road.  As usual the team at u105 didn't disappoint and got fully behind the campaign.
It was overwhelming to witness the generosity and goodwill of the public throughout the campaign with people giving abundantly right up until the very last second. Not once did we expect anything less, but we hadn't anticipated we would need to call upon a SECOND Translink bus and therefore exceed our target my some margin !
All of the toys from the appeal are being counted and shared with the charities where they will be wrapped and distributed to families – spreading smiles and happiness at this festive time of year. We want to say a huge thank you to all those who got involved, especially the Translink and u105 teams as well as the charity volunteers who all helped make this campaign a huge success.  Now for the turkey !