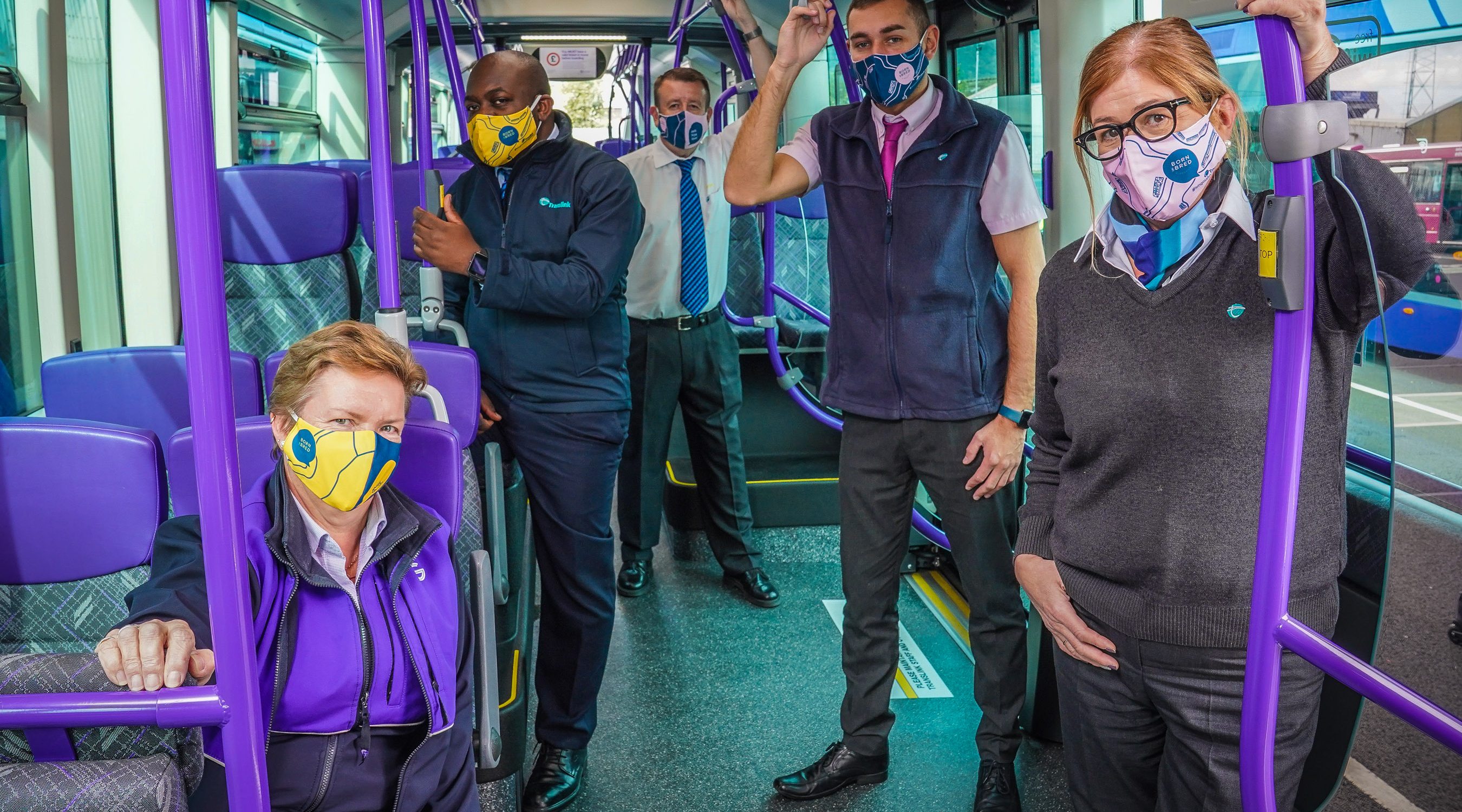 Keys, wallet… facemask! Almost overnight face coverings became a wardrobe staple as our new COVID-reality continued to sink in.
All of our clients have been hugely impacted by this pandemic, from their people to their operations, with flexibility, empathy and creativity the name of the game.
For our client Translink, safety has always been the top priority & with more people travelling again, we were tasked with developing a campaign to remind everyone that face coverings are mandatory, while addressing the social barriers that come with covering up.
We enlisted local brand Born & Bred to design five bespoke face coverings including an illustration of our roads and railways to show that no matter what, we are always connected, as well as a series of social greetings – a reminder for us all to go safely together. Although we may not be able to smile at each other onboard, we can keep our NI spirit, hospitality, and craic alive! And who doesn't miss shouting 'Awk Hiya Love' when boarding the bus!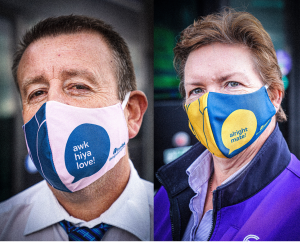 Considering Translink's employees continue to be frontline workers as we fight COVID-19, we featured them front and centre modelling the limited-edition designs. From media relations, photography, video and social media content creation to influencer and stakeholder engagement, Morrow Communications worked with Northern Ireland's public transport operator to bring this exciting campaign to life.
As part of the initiative, Translink is reminding everyone to 'follow four simple but important steps when using public transport: wear a face-covering, wash/sanitise your hands frequently, use touch-free ticket options and practice social distancing where possible.
Check out Translink's Glider catwalk below and follow the conversation online using #WearOneForEveryone.