Translink & Skechers Step It Up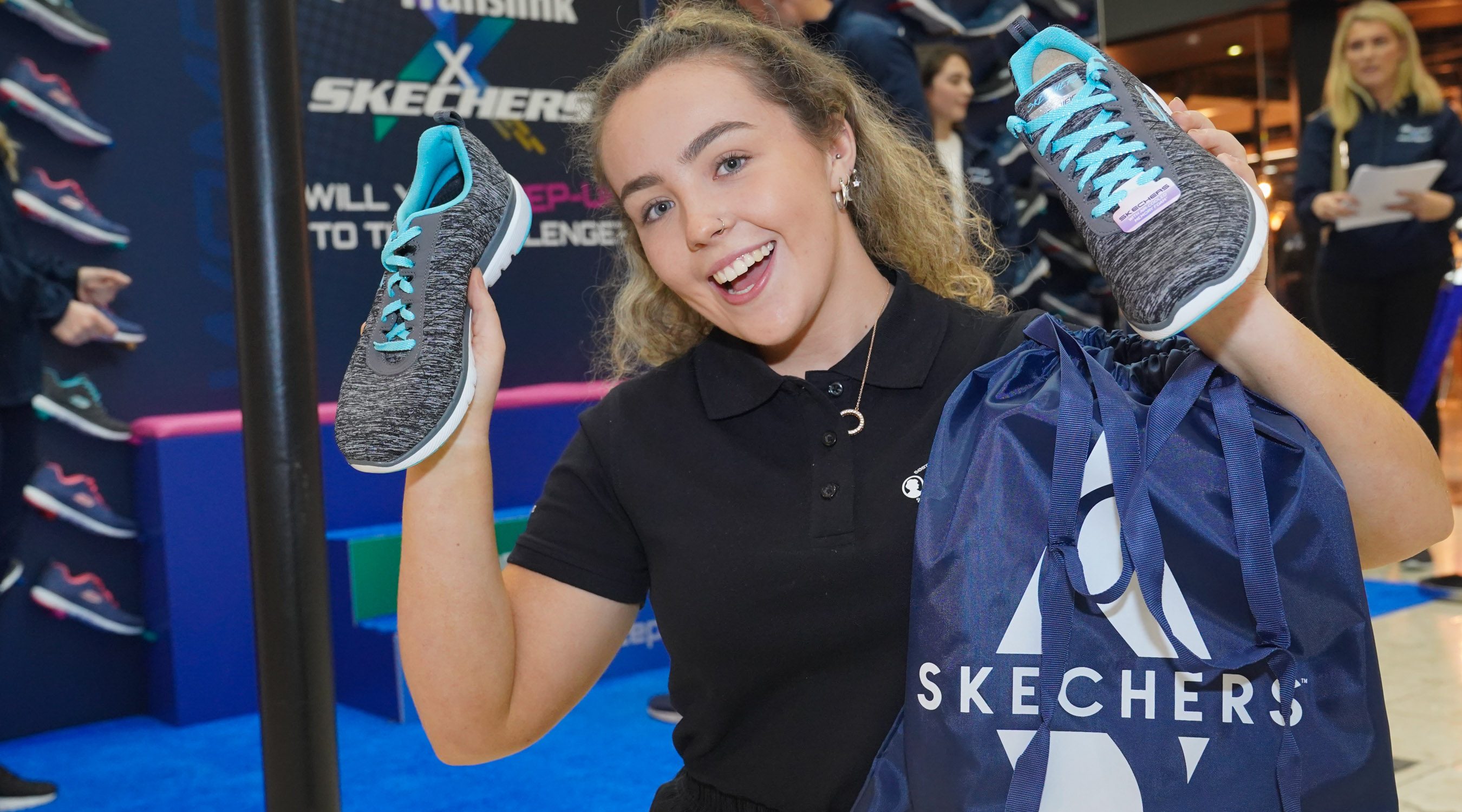 Nothing makes us happier than bringing two of our clients together for a show stopping stunt with an important message.
According to research from the Public Health Agency, most people in Northern Ireland do not take enough exercise to prevent ill-health. Translink challenged Morrow Communications to create a fun and interactive experience to reward their customers and encourage more people to see their commute as an easy way to get active. It follows evidence which says that people who take public transport typically walk 2.5 times more than those who take the car and also are 1/3 less stressed. What's not to like !
On 2nd October, our team transformed a bus stop along one of Belfast's busiest shopping streets into a pop-up trainer shop giving away a free pair of Skechers to any public transport users brave enough to take our 60 second step challenge, under the watchful eye of local professional fitness trainer, Ian Young! Later in the week we surprised unsuspecting shoppers at The Quays, Newry, where even more savvy public transport users snapped up a pair of new trainers.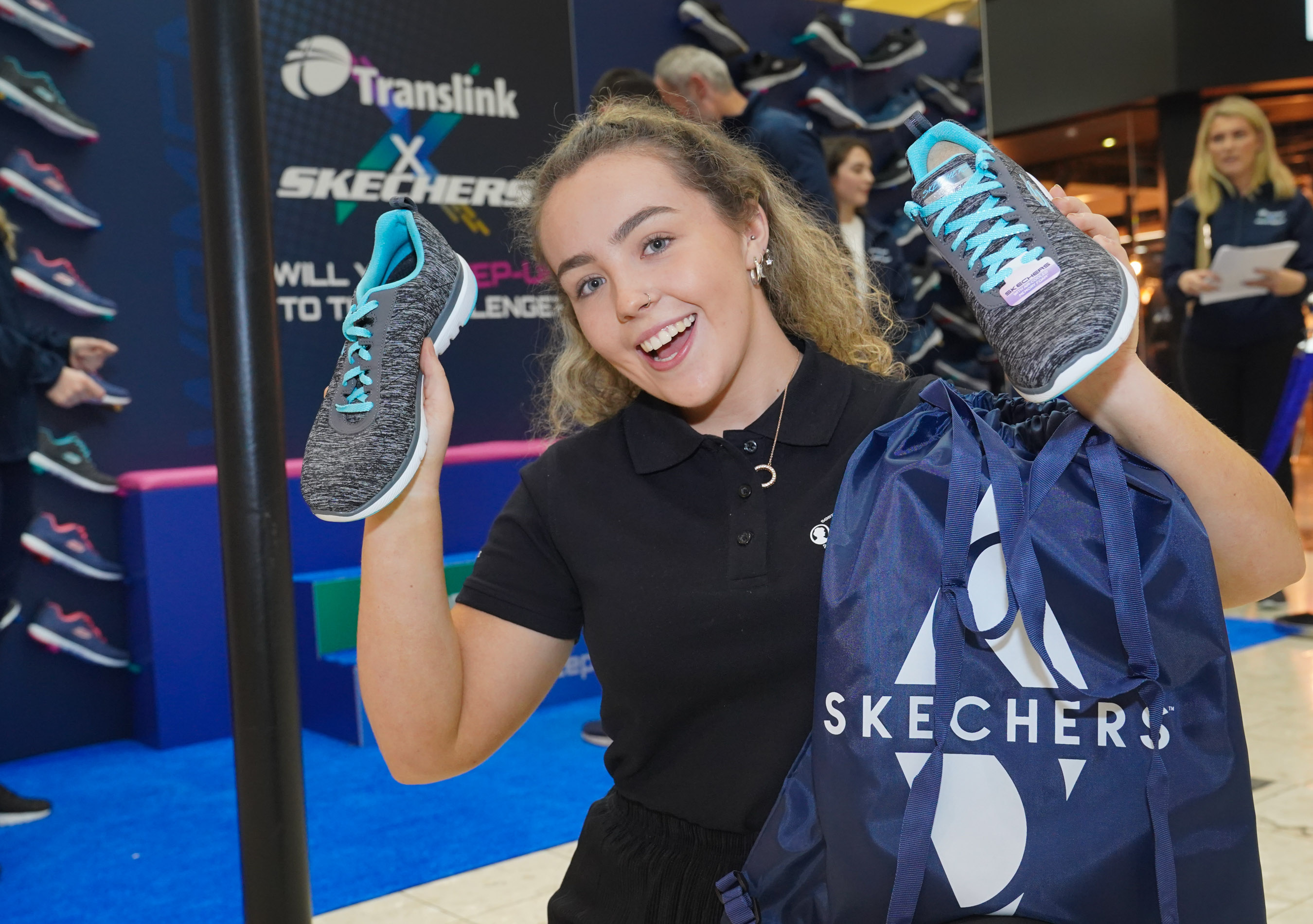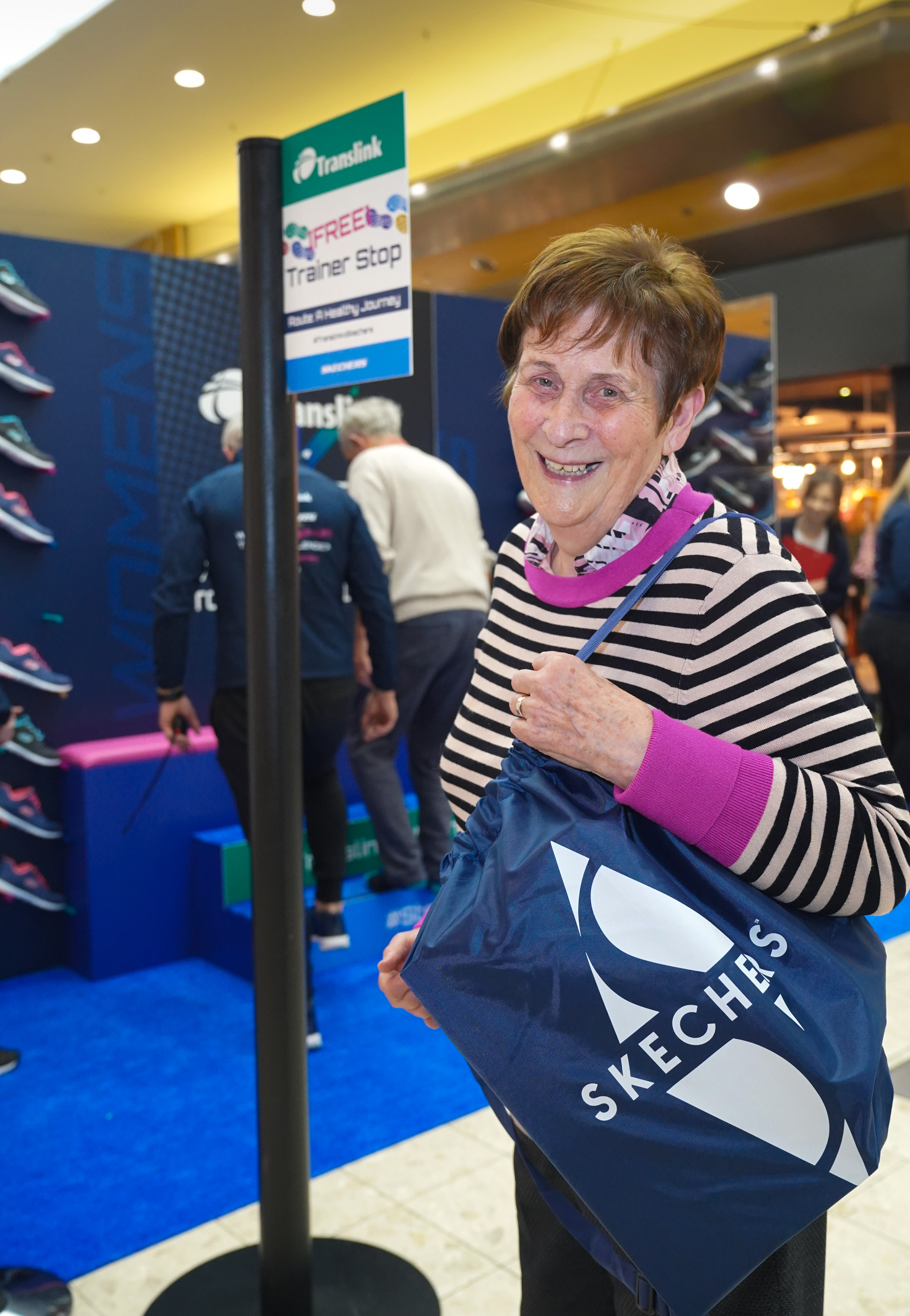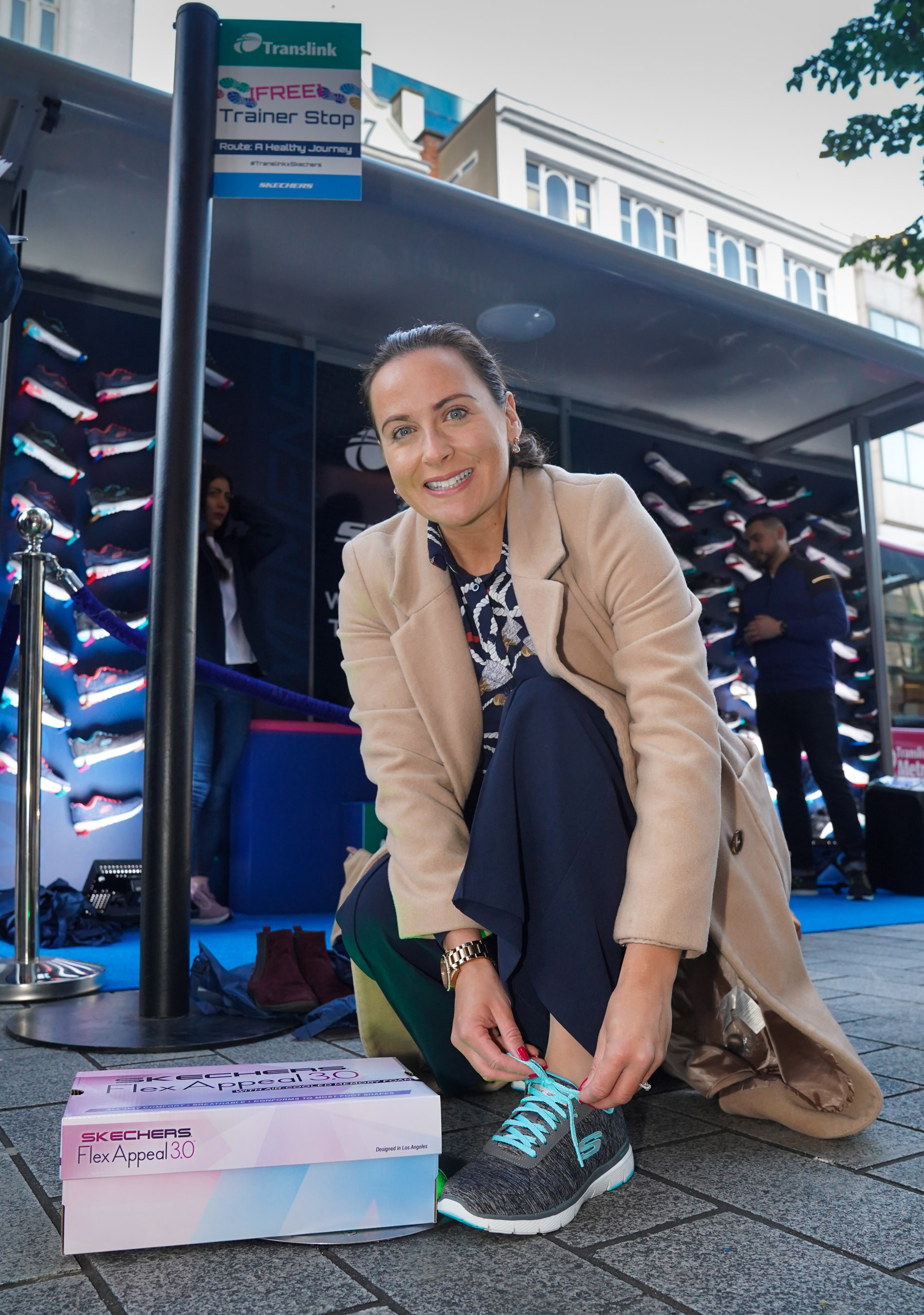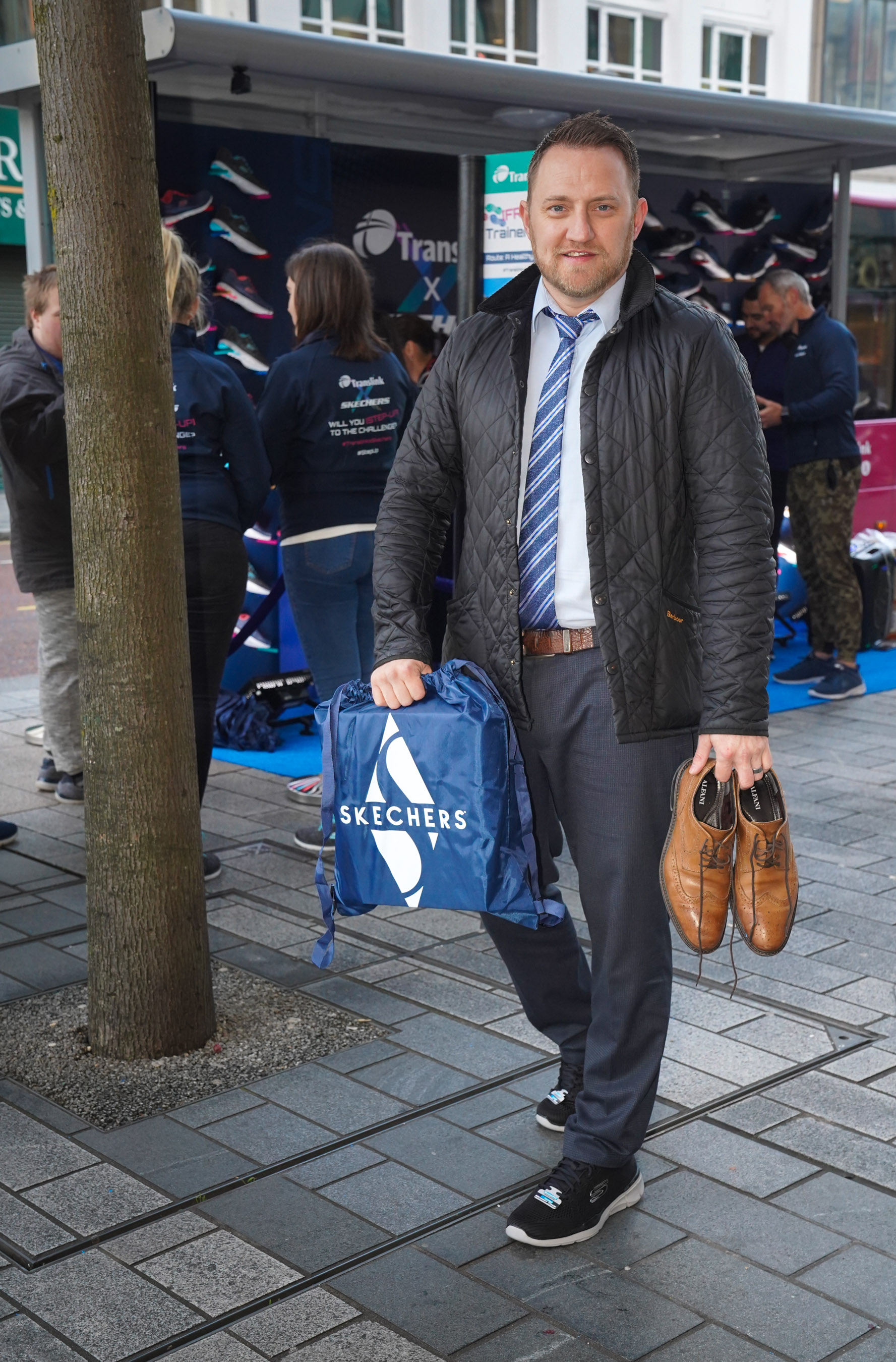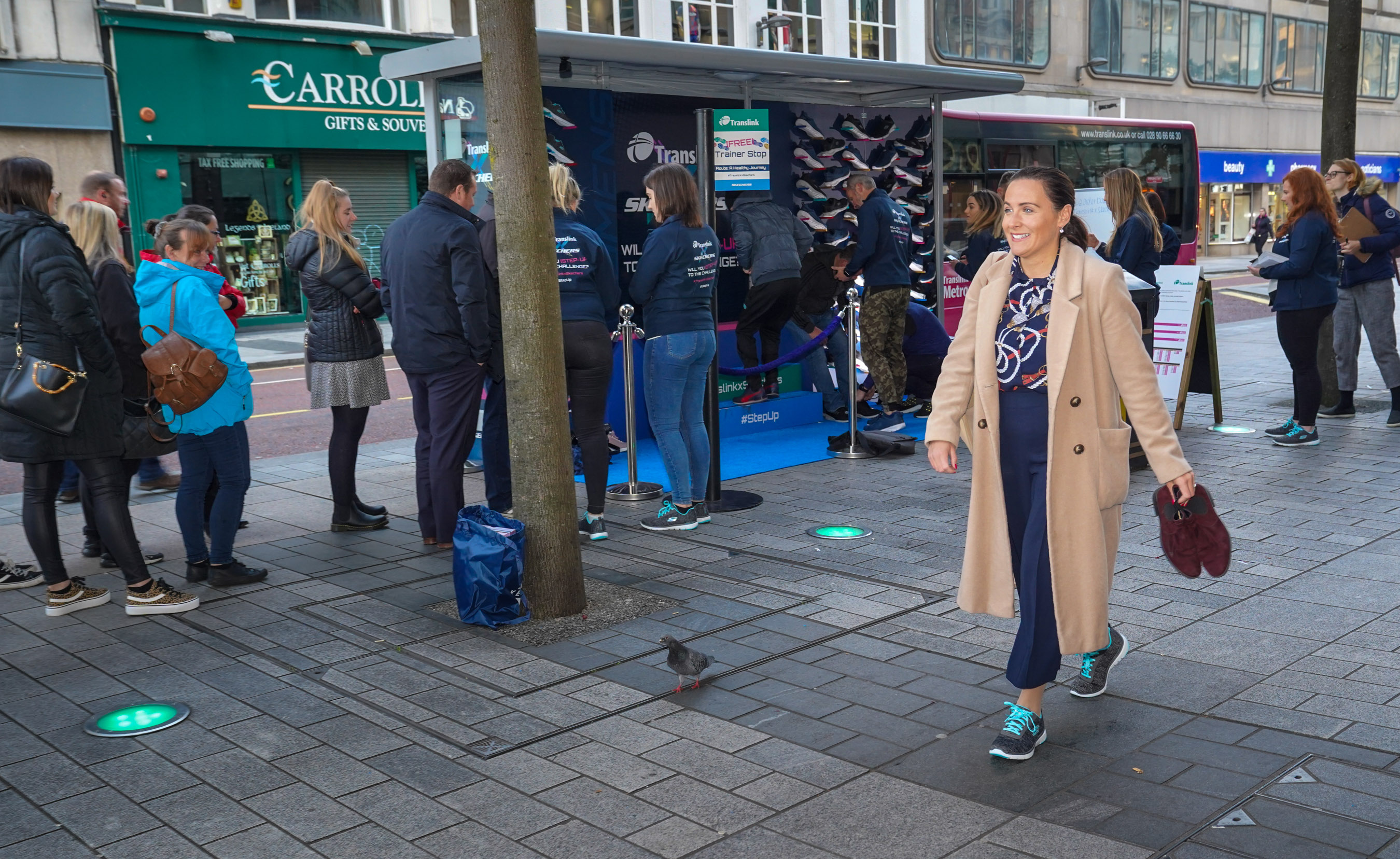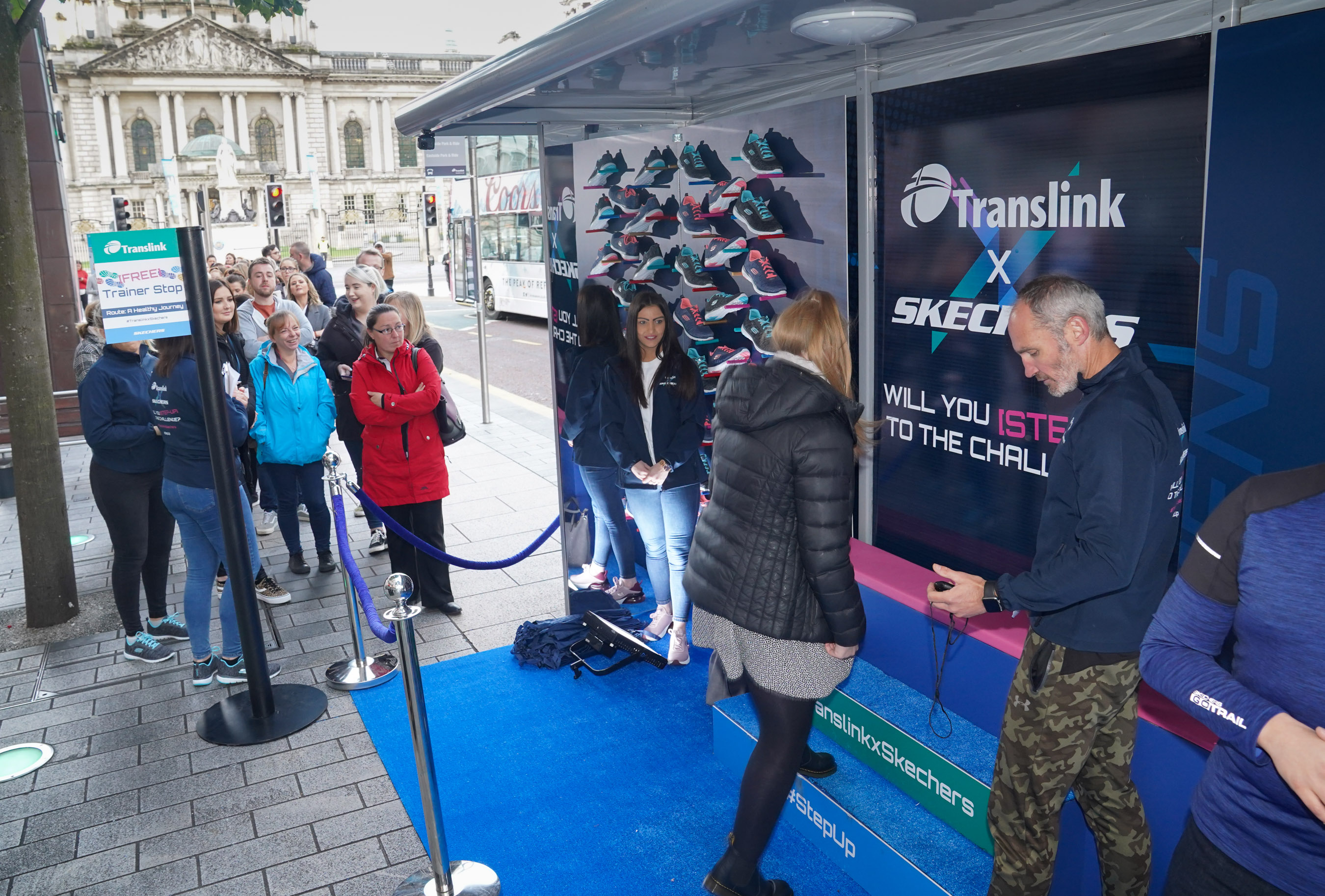 Charlie Keenan from Cloughoge, Newry. Photo by Aaron McCracken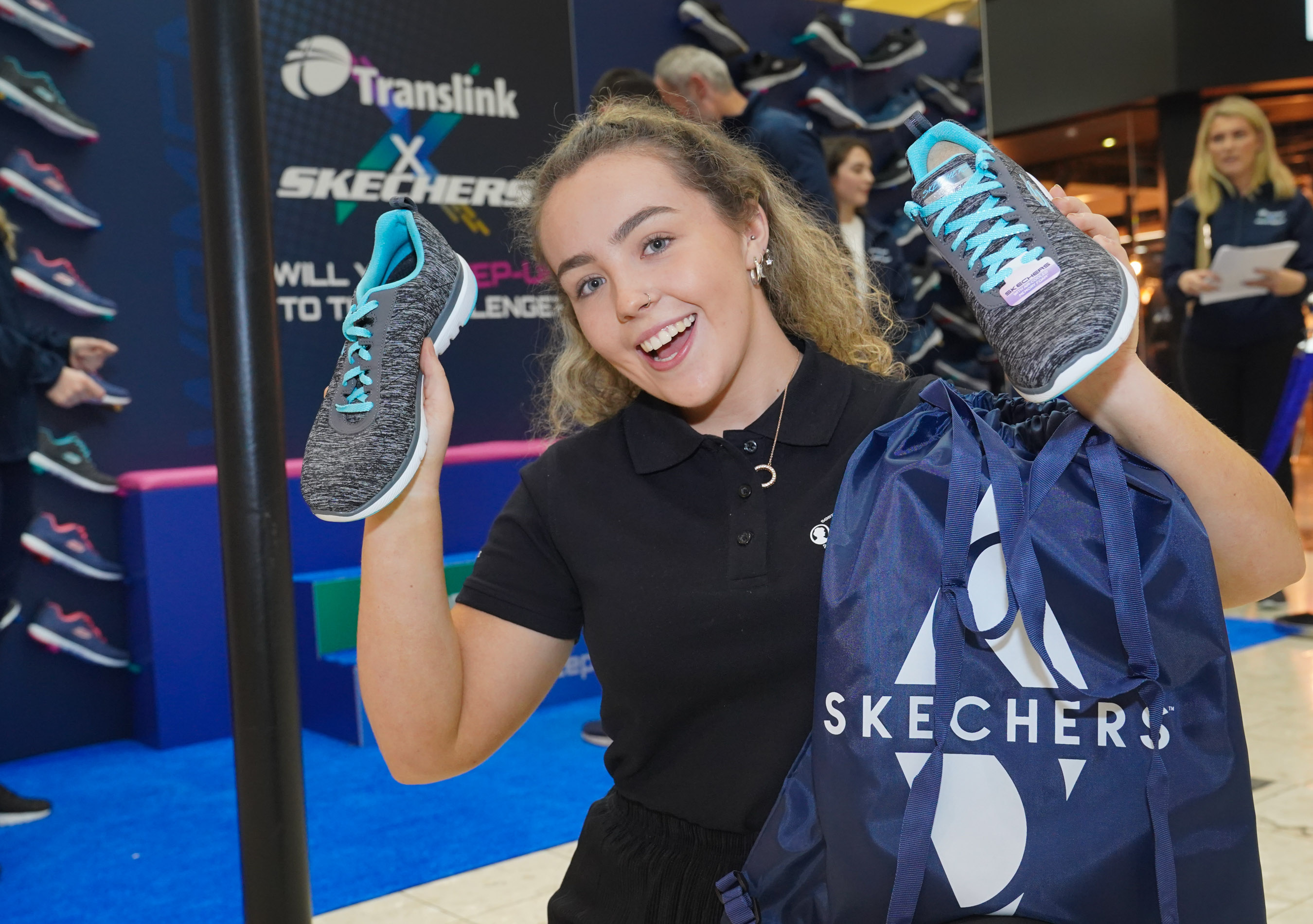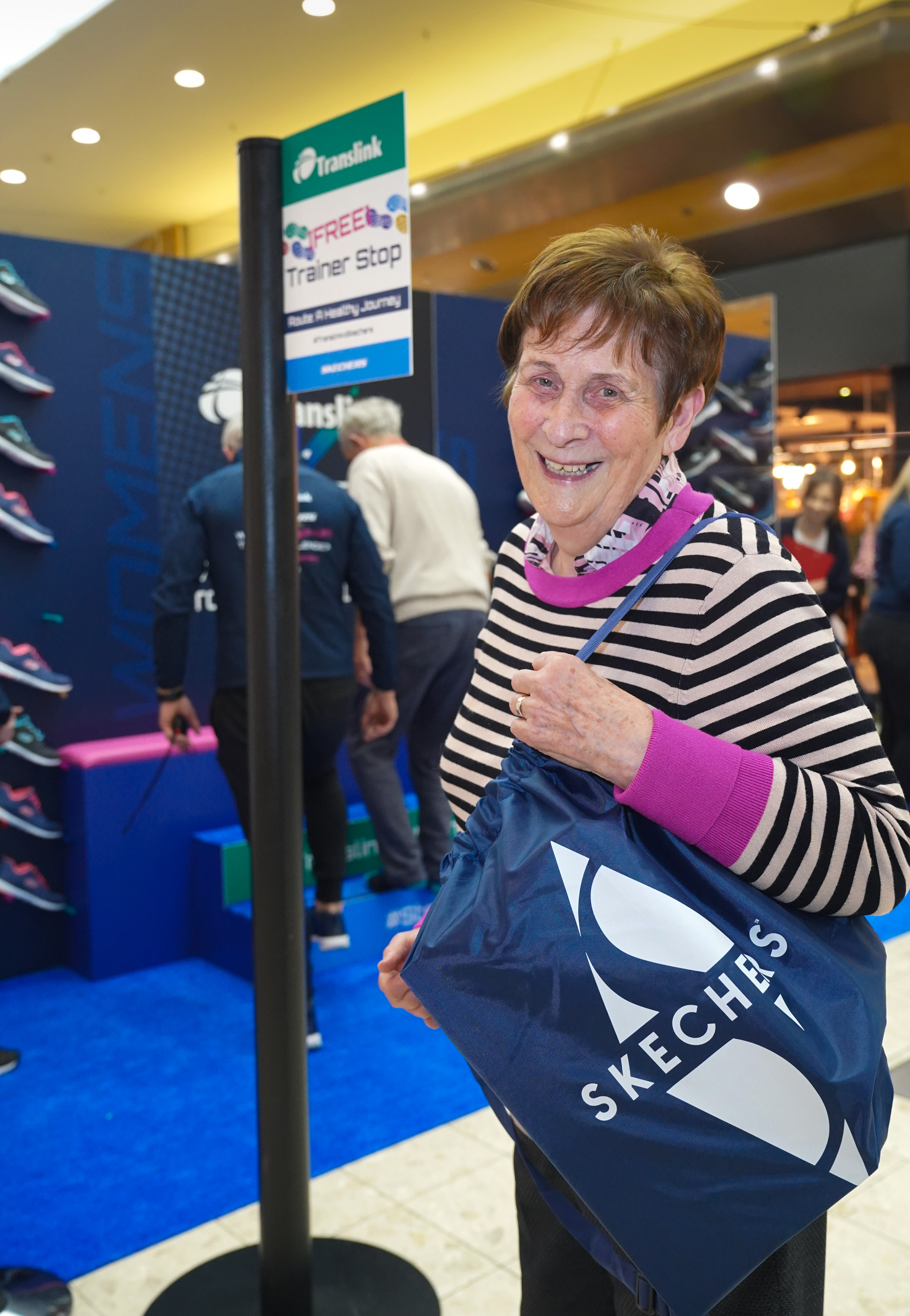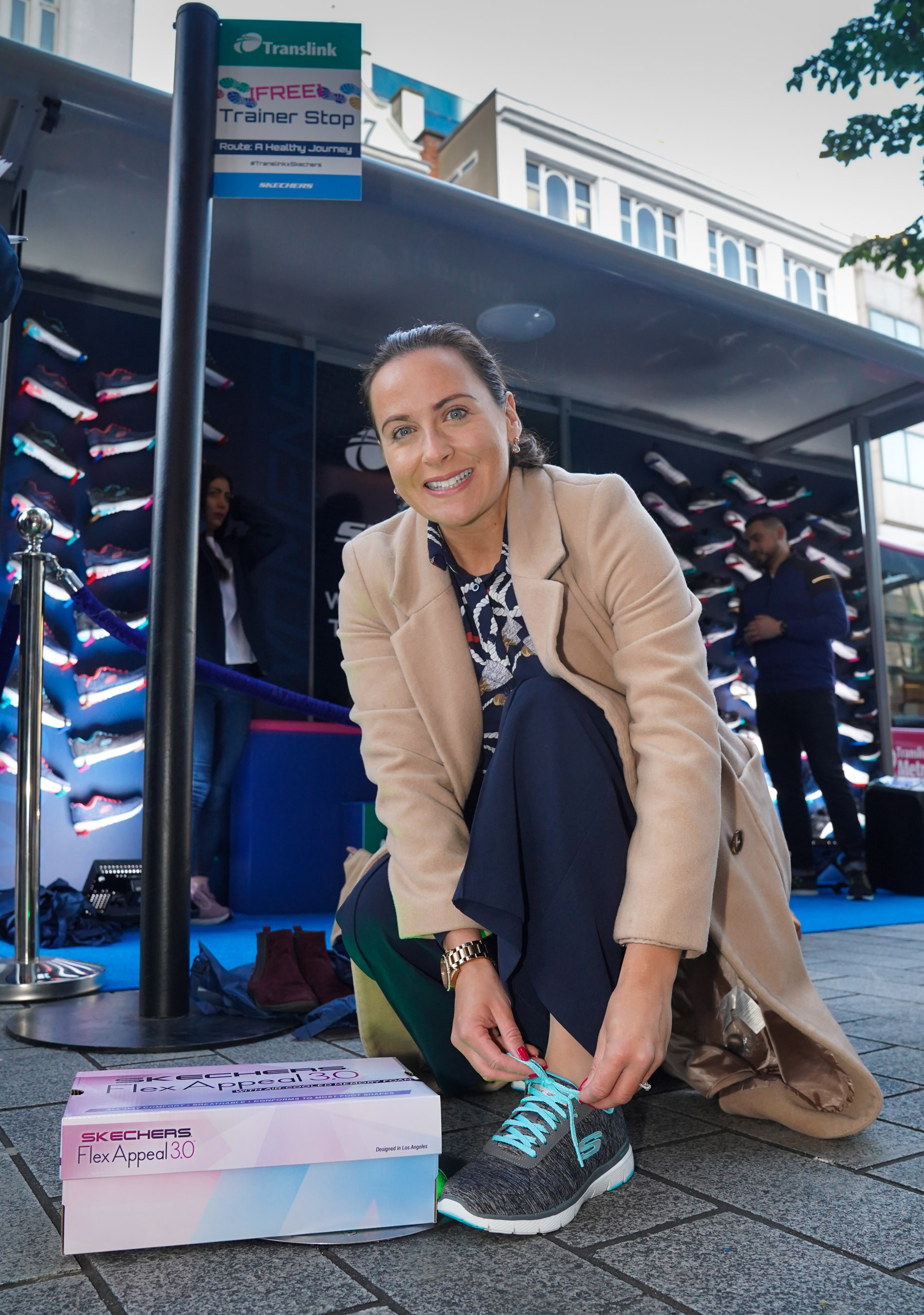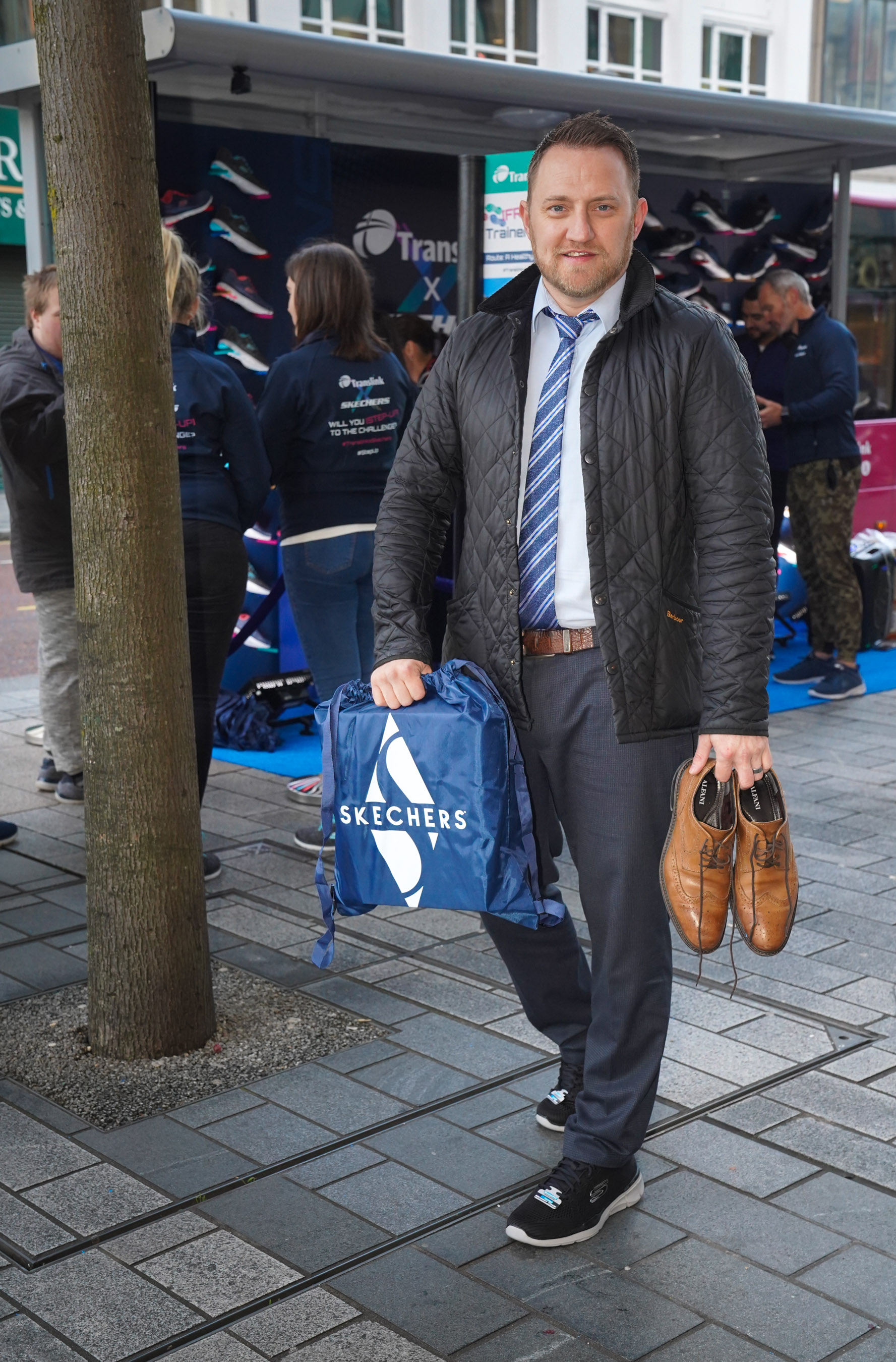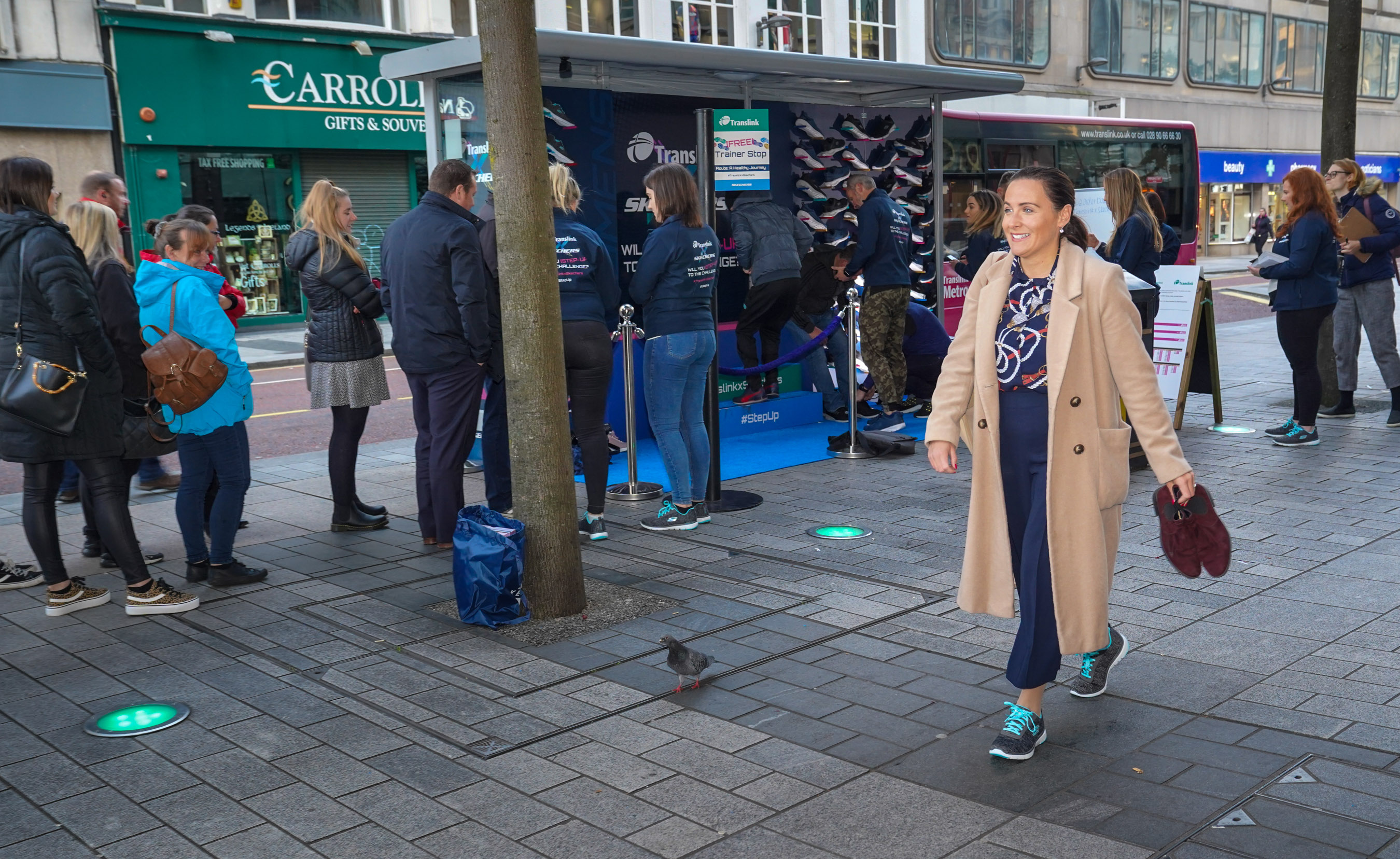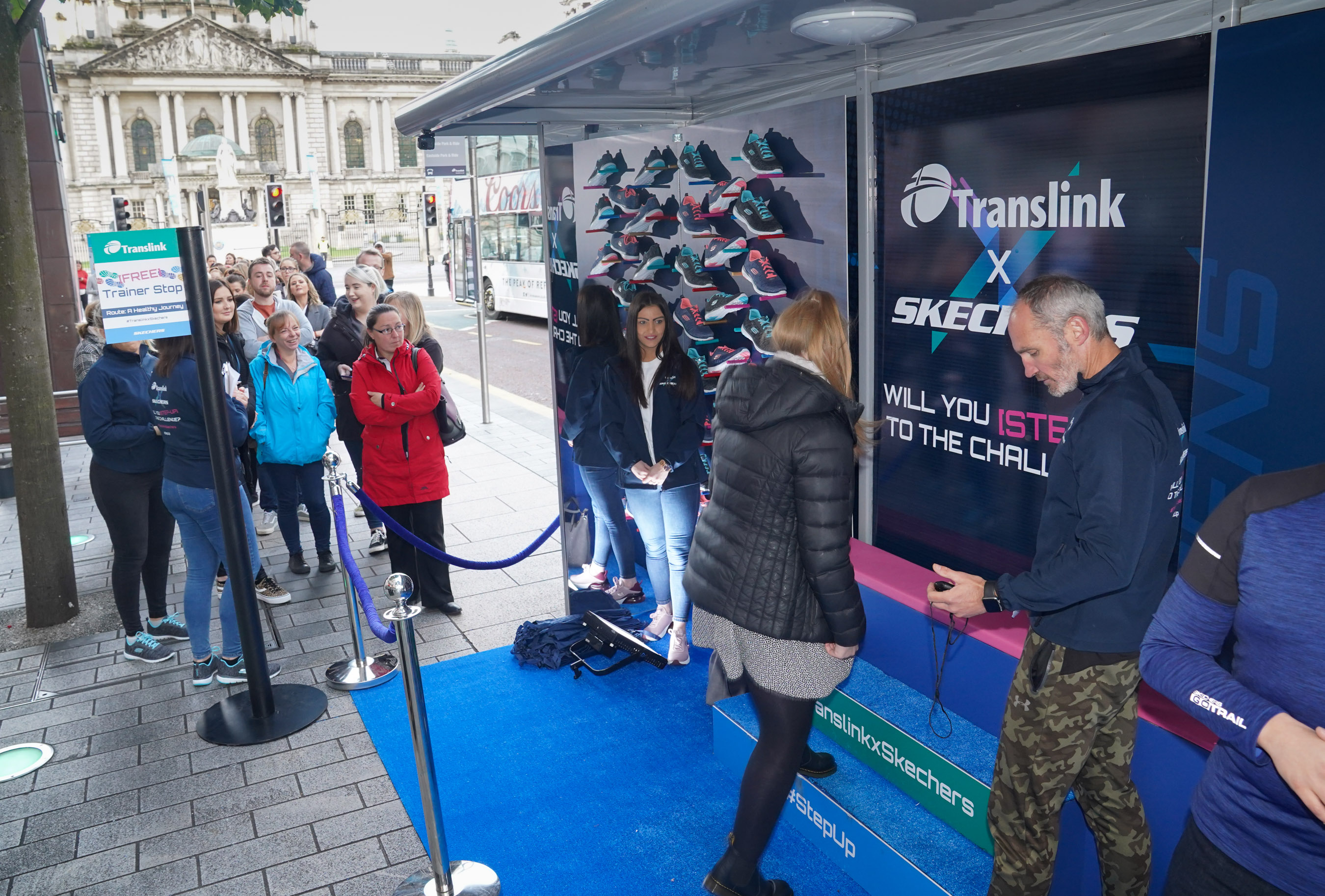 The #TranslinkxSkechers promotional activity achieved widespread national, and international press coverage, generating a great response on social media, with posts reaching over 395,000 people. You can see how the people of Belfast and Newry stepped up in the images and video below.