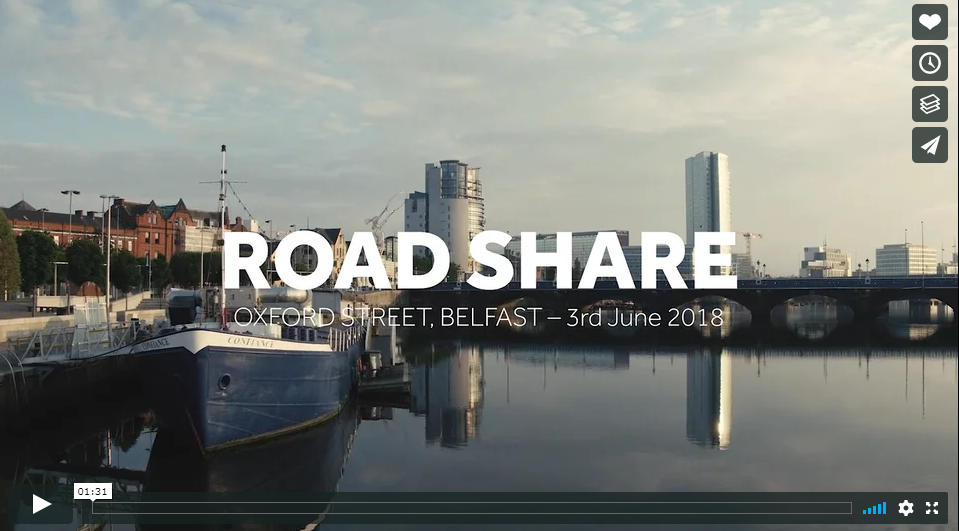 After months of planning we literally stopped traffic in Belfast to deliver our latest project for our fab client Translink to signal the start of this year's Bus + Train Week.  The annual initiative has already been a hugely successful platform in encouraging smarter choices when it comes to traveling and the making of a film 'Road Share' was to be the centrepiece of this year.
The plan was to replicate but update an exercise previously carried out in a number of other major cities to demonstrate the choices we have available to us when it comes to the best use of our limited road space. Together with the Translink comms team, we wanted to encourage the debate and to educate people about those smart choices we need to make to move people across NI and in particular around our cities and town. As we all know too well, traffic congestion is a growing problem – damaging our economy, our environment and our health.
After securing a variety of partners who shared our agenda, including The Department for Infrastructure, Belfast City Council, Sustrans and the Institution of Civil Engineers, we then set about the difficult task of recruiting 105 volunteers to give up their Sunday morning. As if that wasn't enough we also needed early birds with a 6.30am start ! We eventually sourced a dedicated and energetic bunch of people who joined us in this unique experience and whose support made the project a huge success.
We planned to close a major road in Belfast City Centre, Oxford Street to show the space that cars and their drivers take up on our roads – based on a typical daily commute scenario – and then to show the equivalent space required using other modes of transport. Between rood closure applications, traffic management plans, risk assessments, health and safety plans, volunteer recruitment & management, vehicle planning, site catering, filming crew needs, media relations and social media planning there was a lot to consider. And that's not to mention a constant weather watch, which thankfully turned out as well as we could have hoped.
We had to choose a number of people to base our exercise on and we focused on transporting 105 people – which happens to be on the number transportable on the 'new kid on the block' – the new Glider Rapid Transit System – soon to be moving its way between East and West Belfast.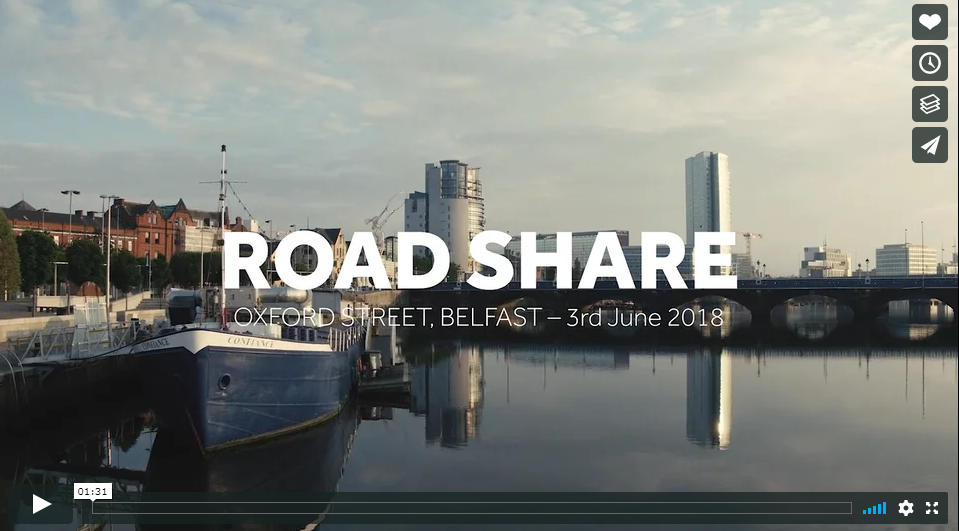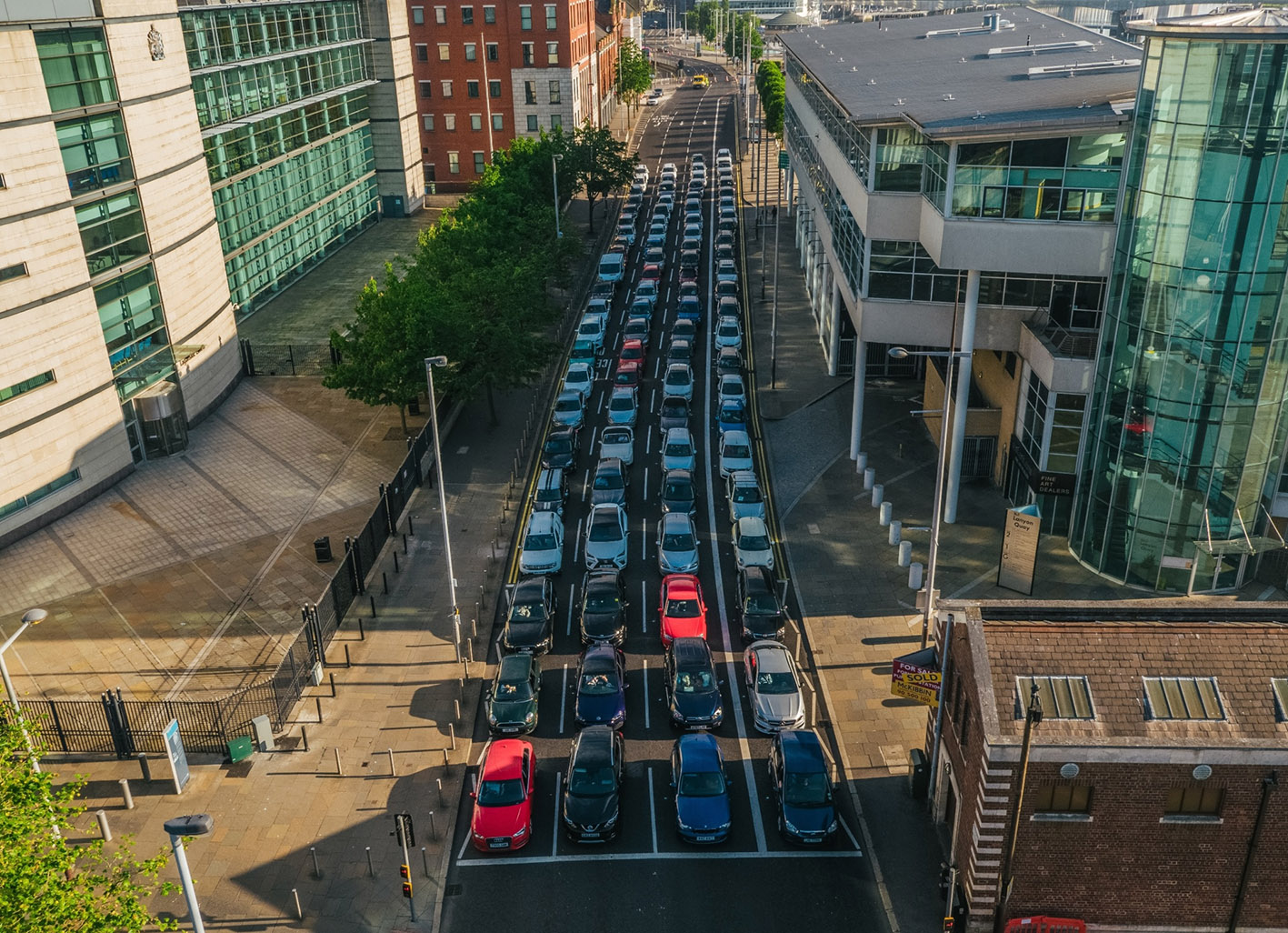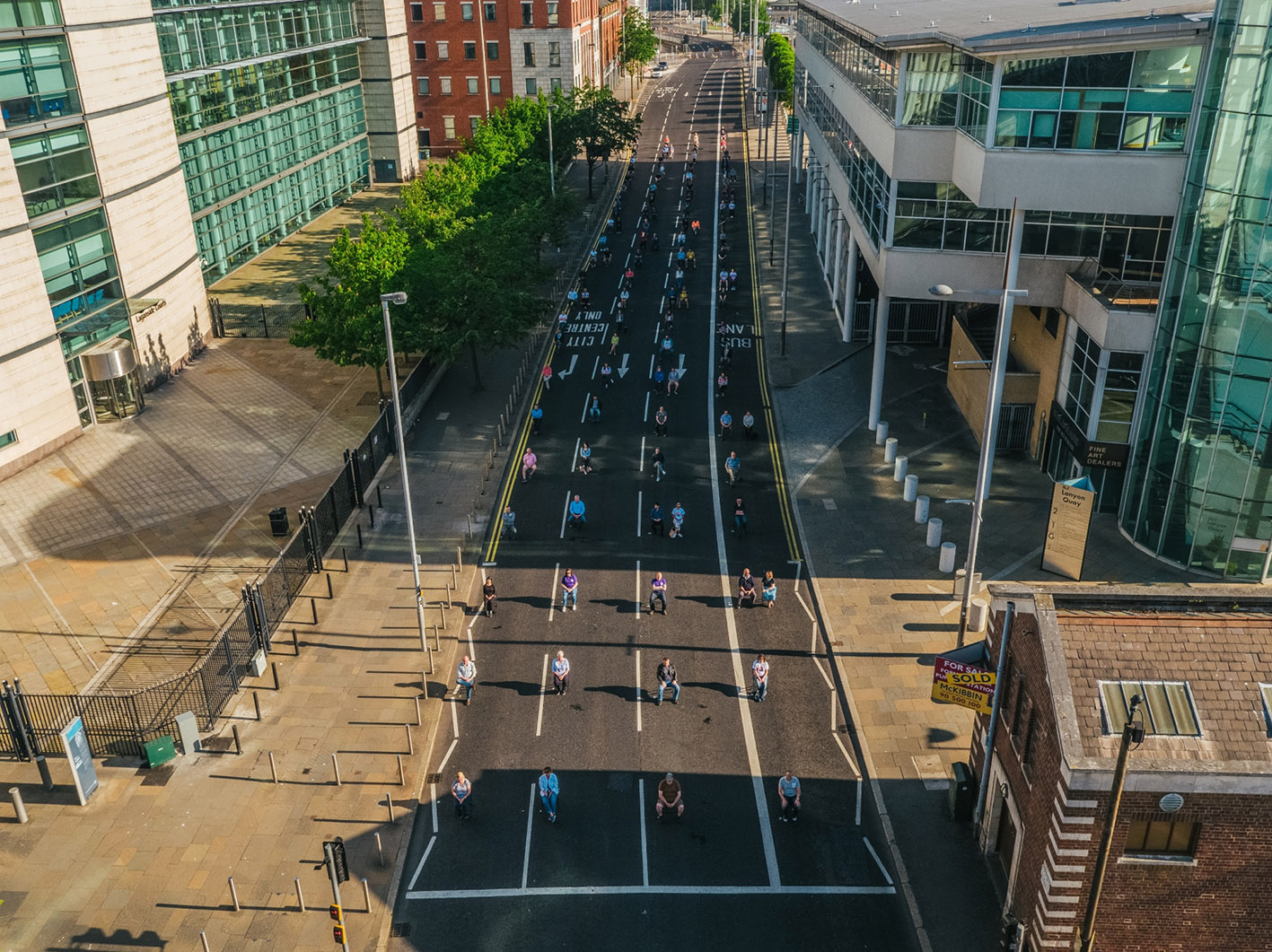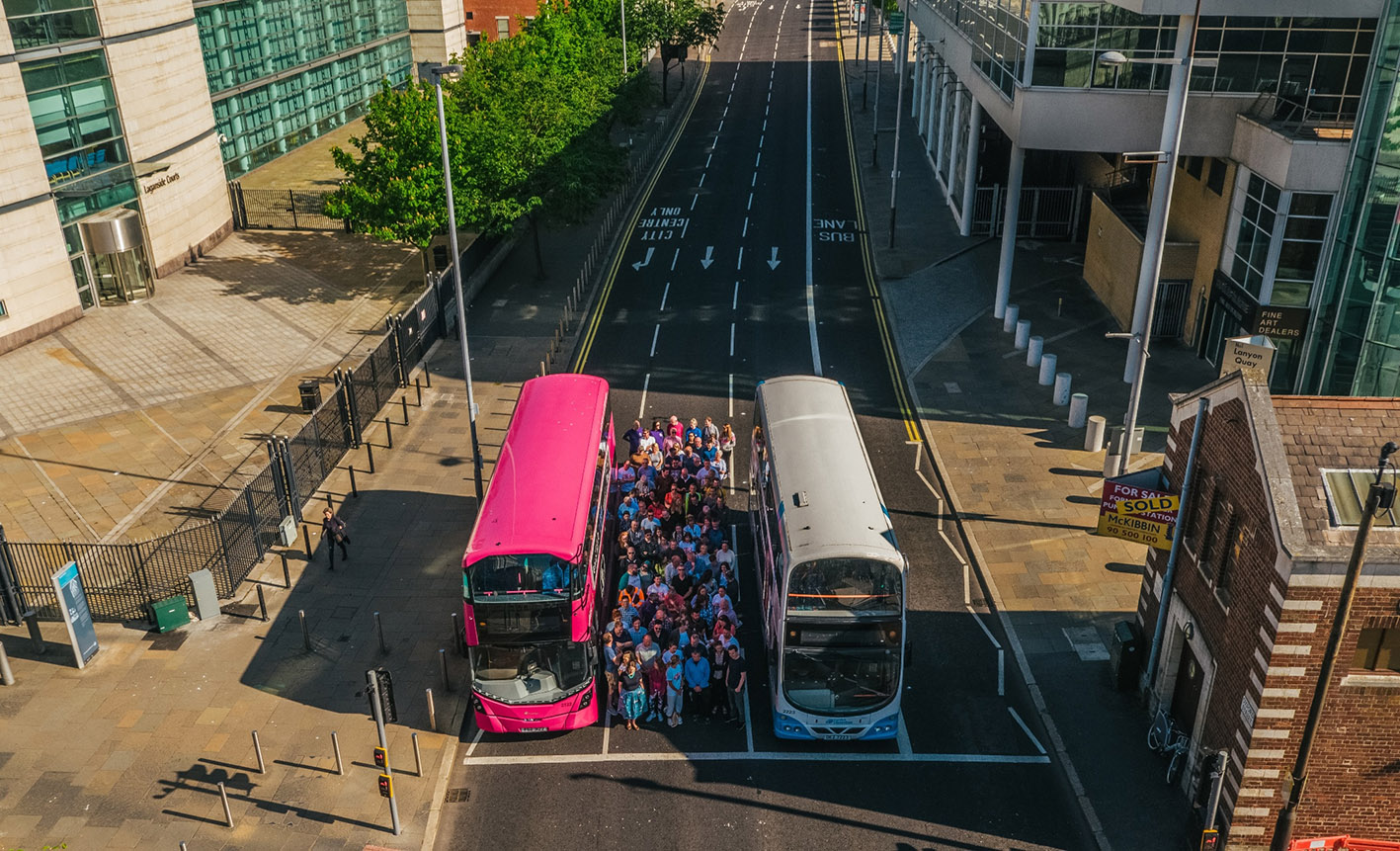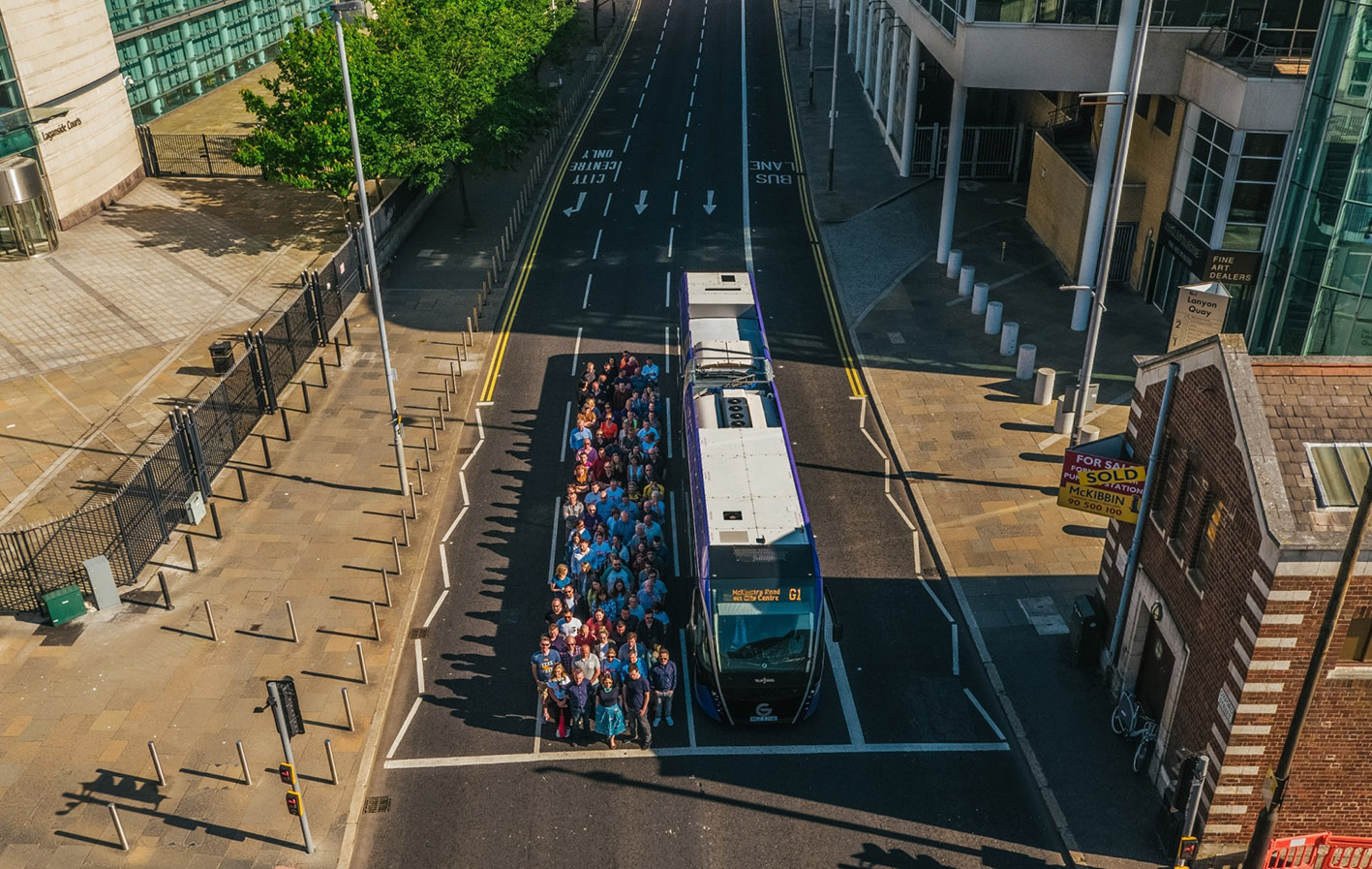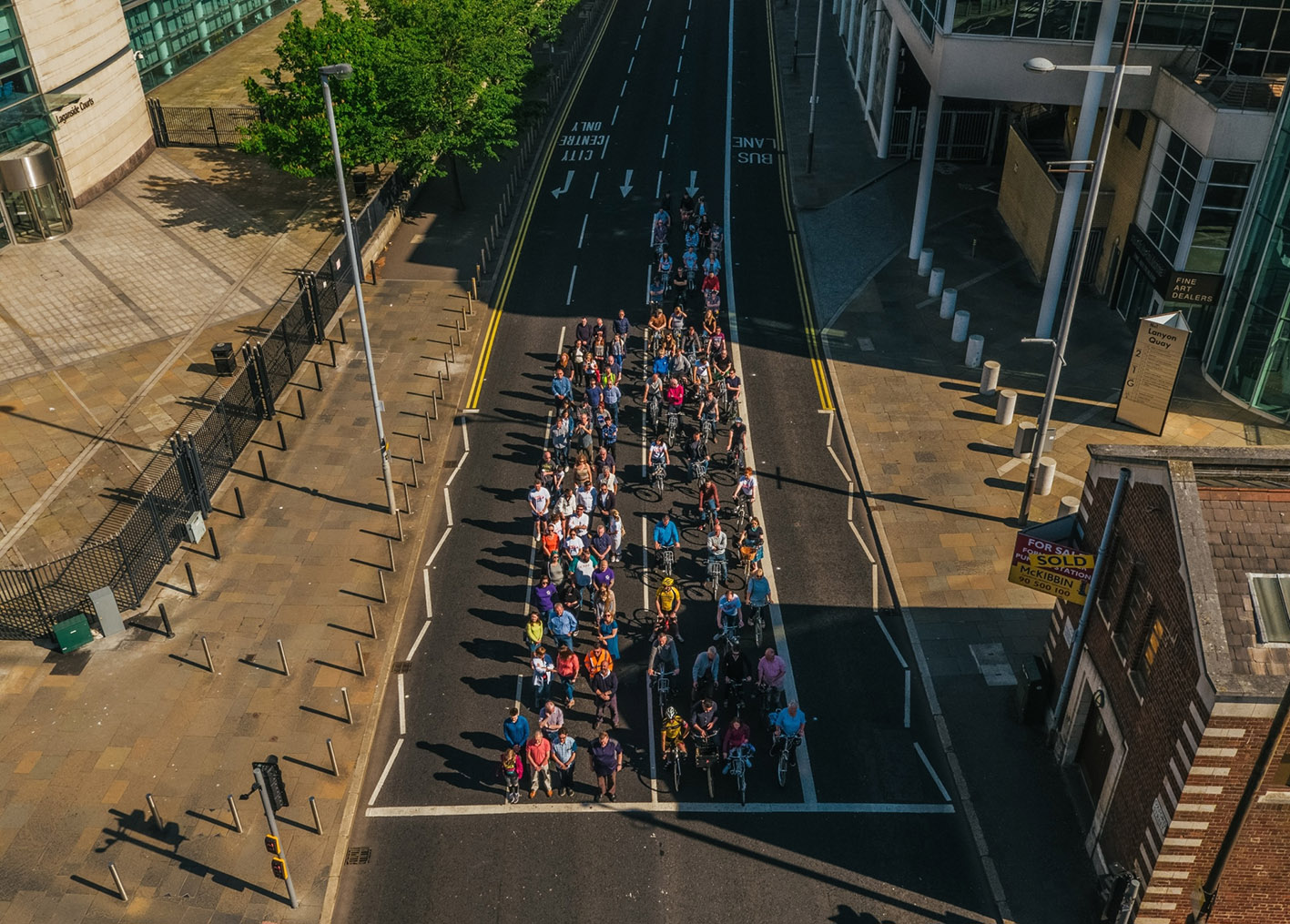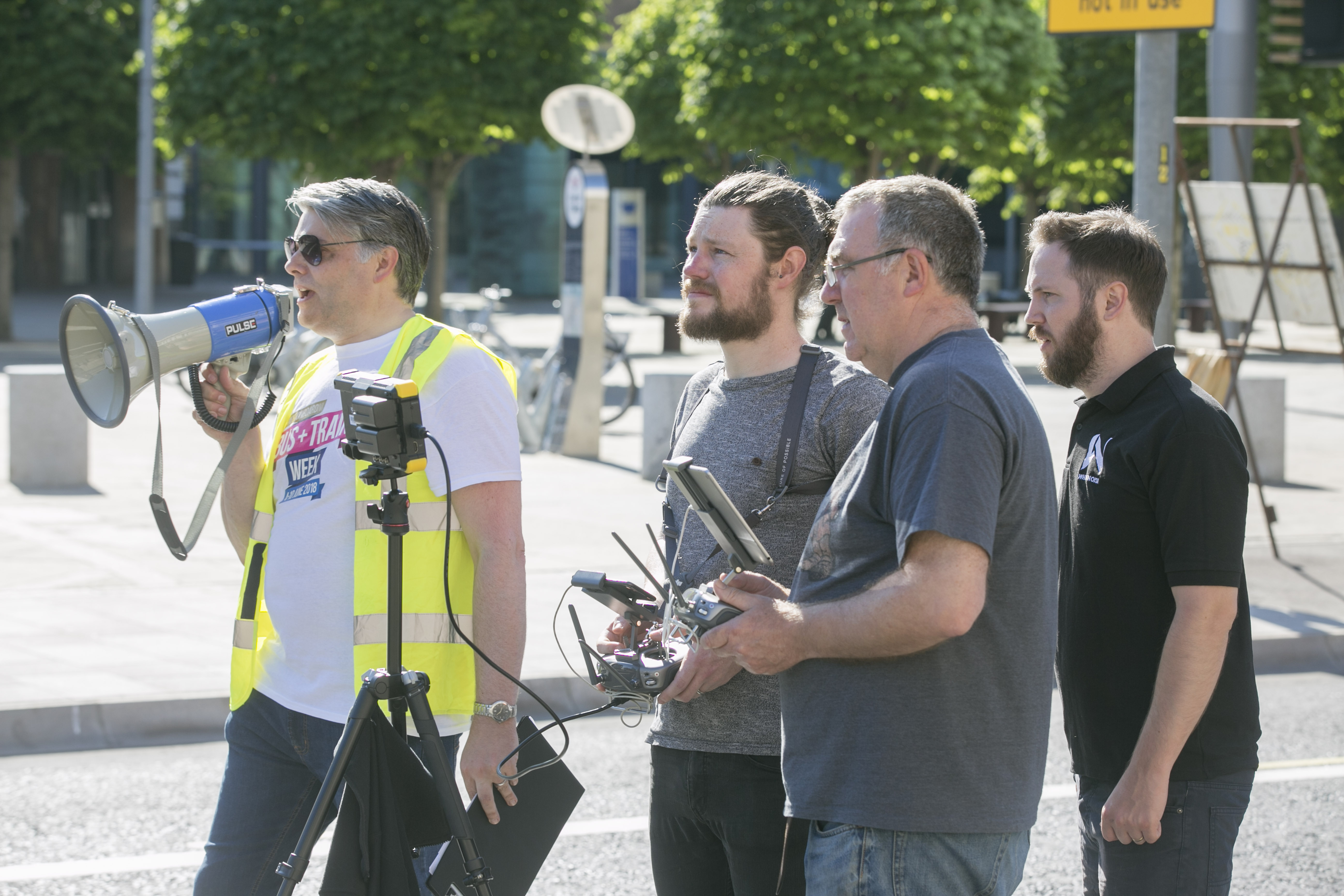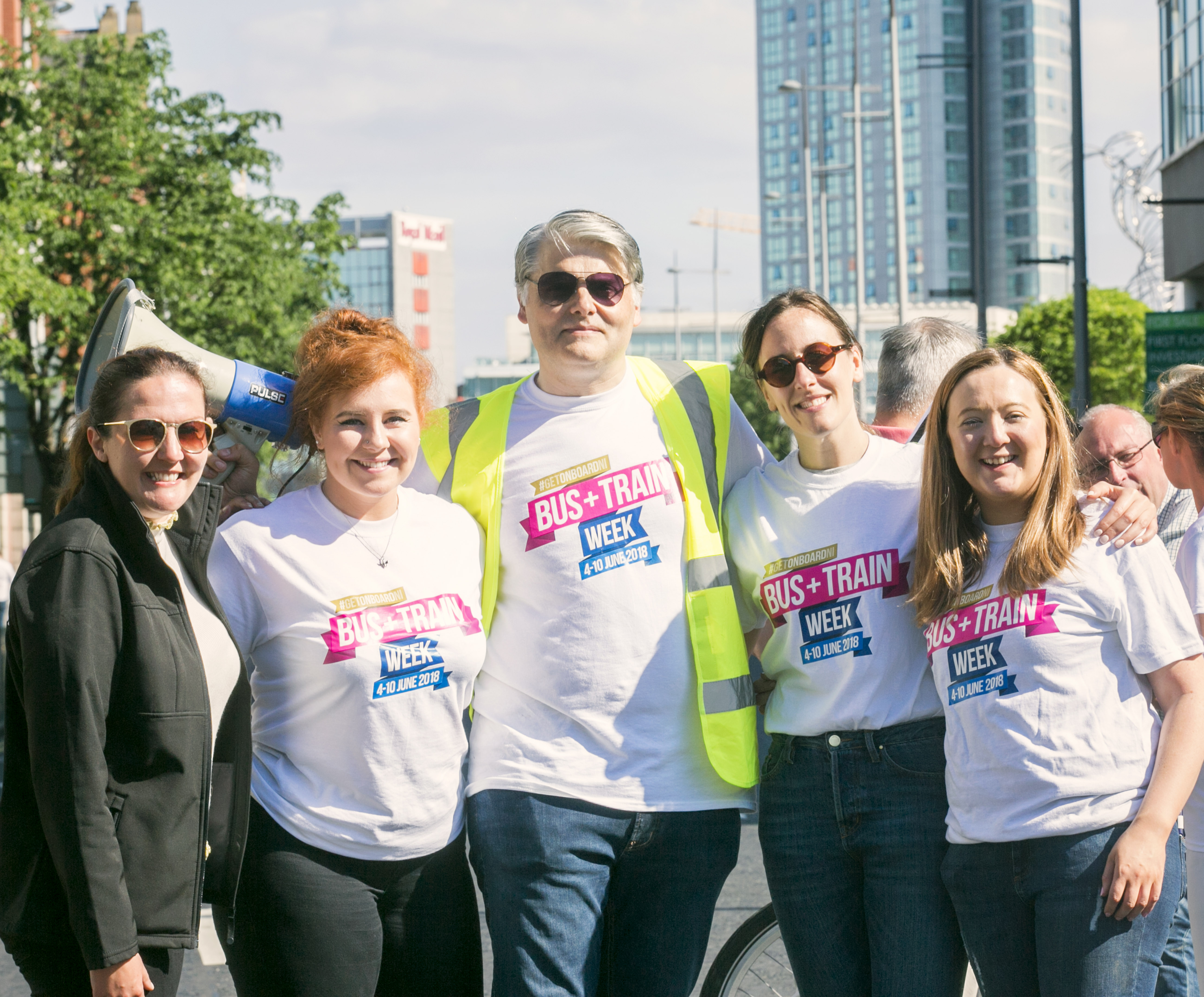 FireShot Capture 10 - Translink Road Share Film on Vimeo - https___vimeo.com_273670186
Transition 1_ 90 cars_105 people
Transition 2_ 105 people_ seats as per car formation
Transition 3_ Two buses_105 people
Transition 4_ One Glider_105 people
Transition 5_ 48 Cyclists_57 Walkers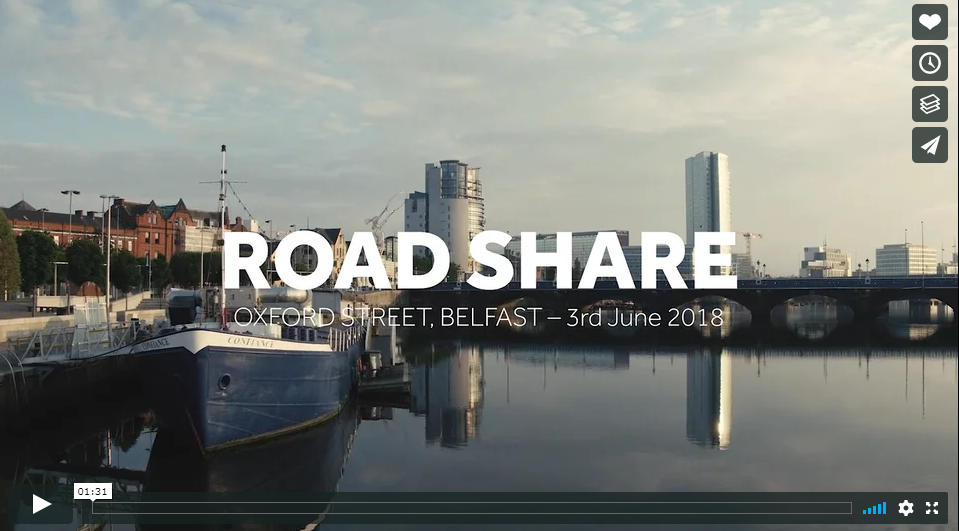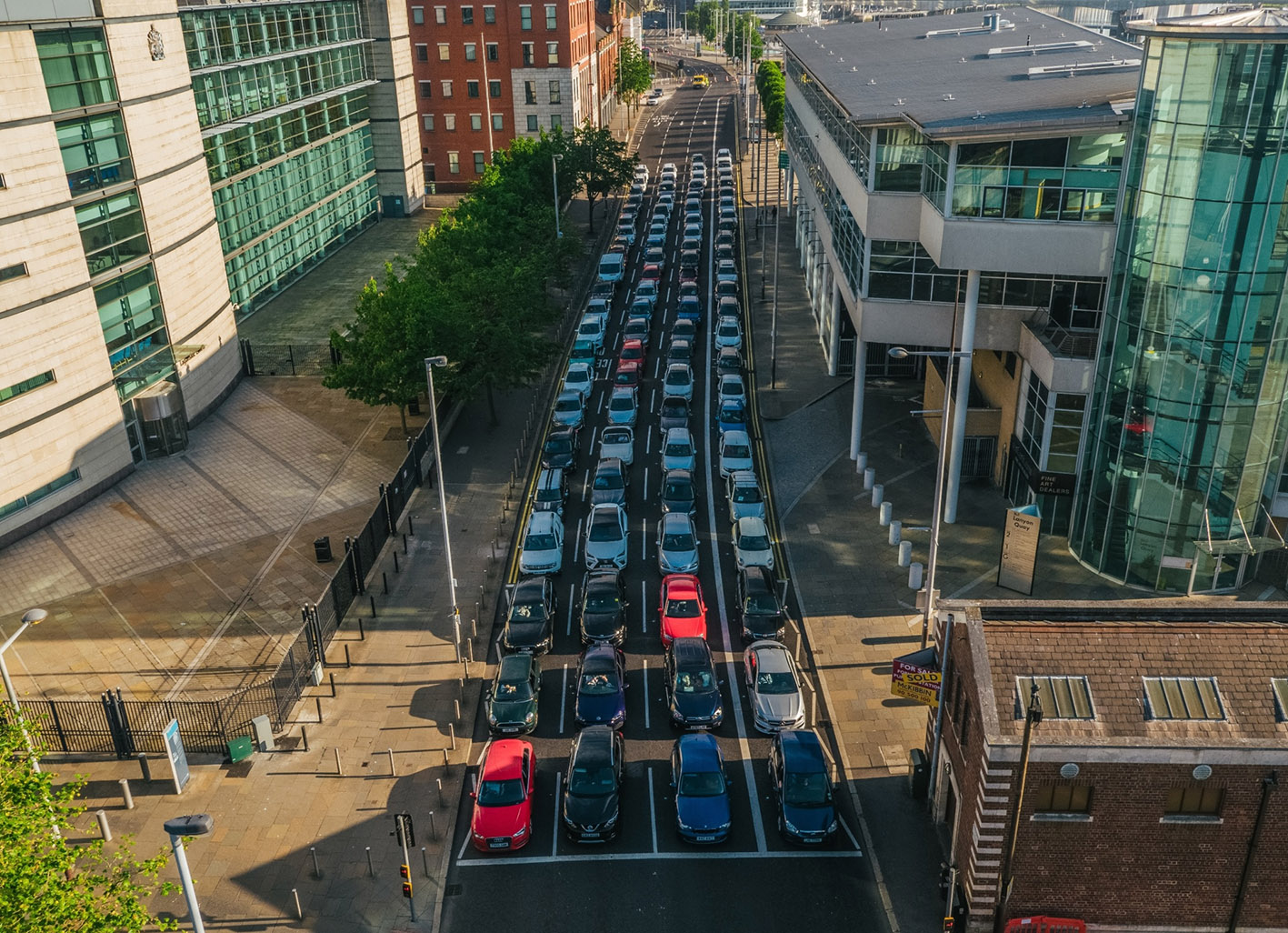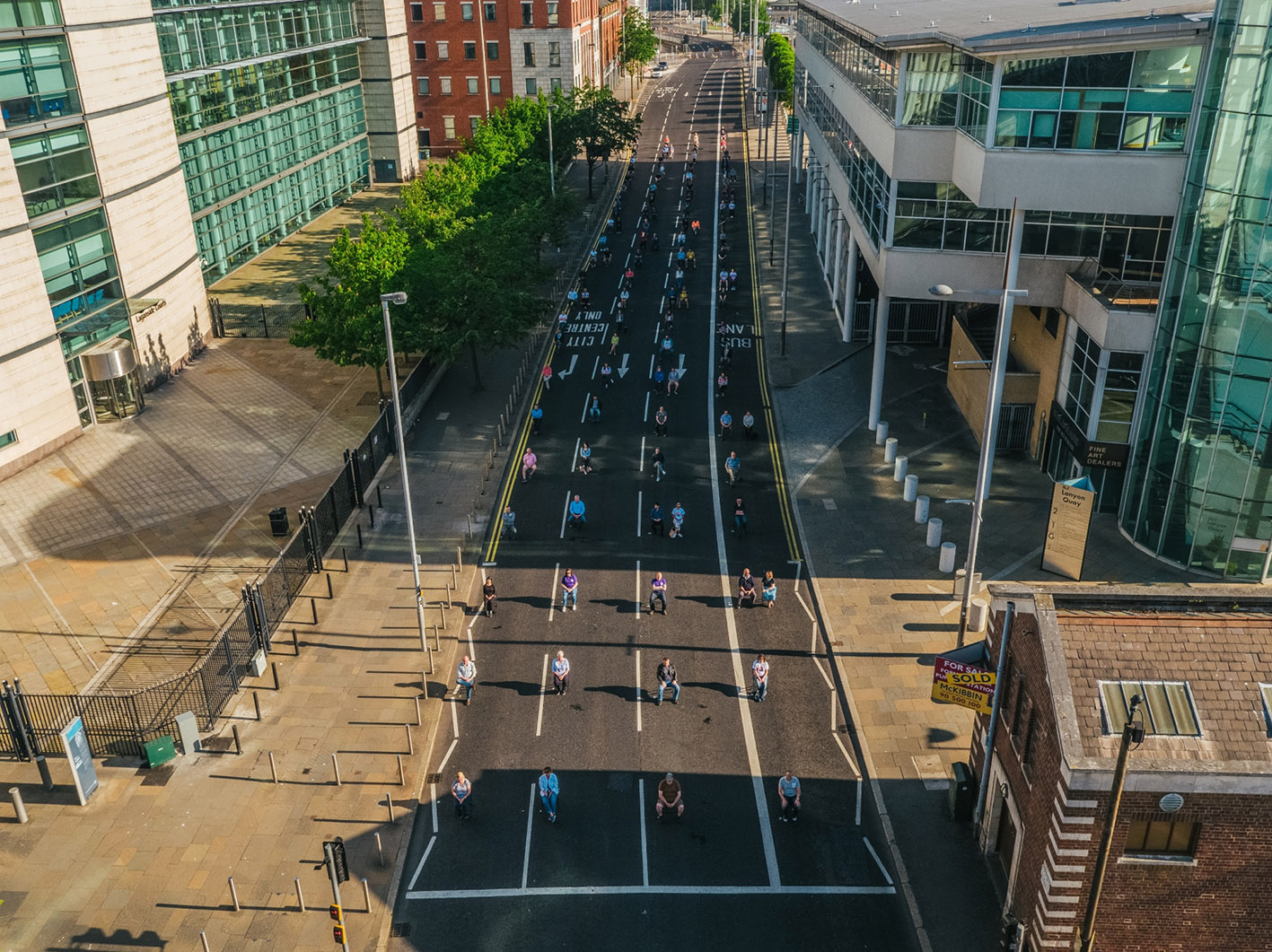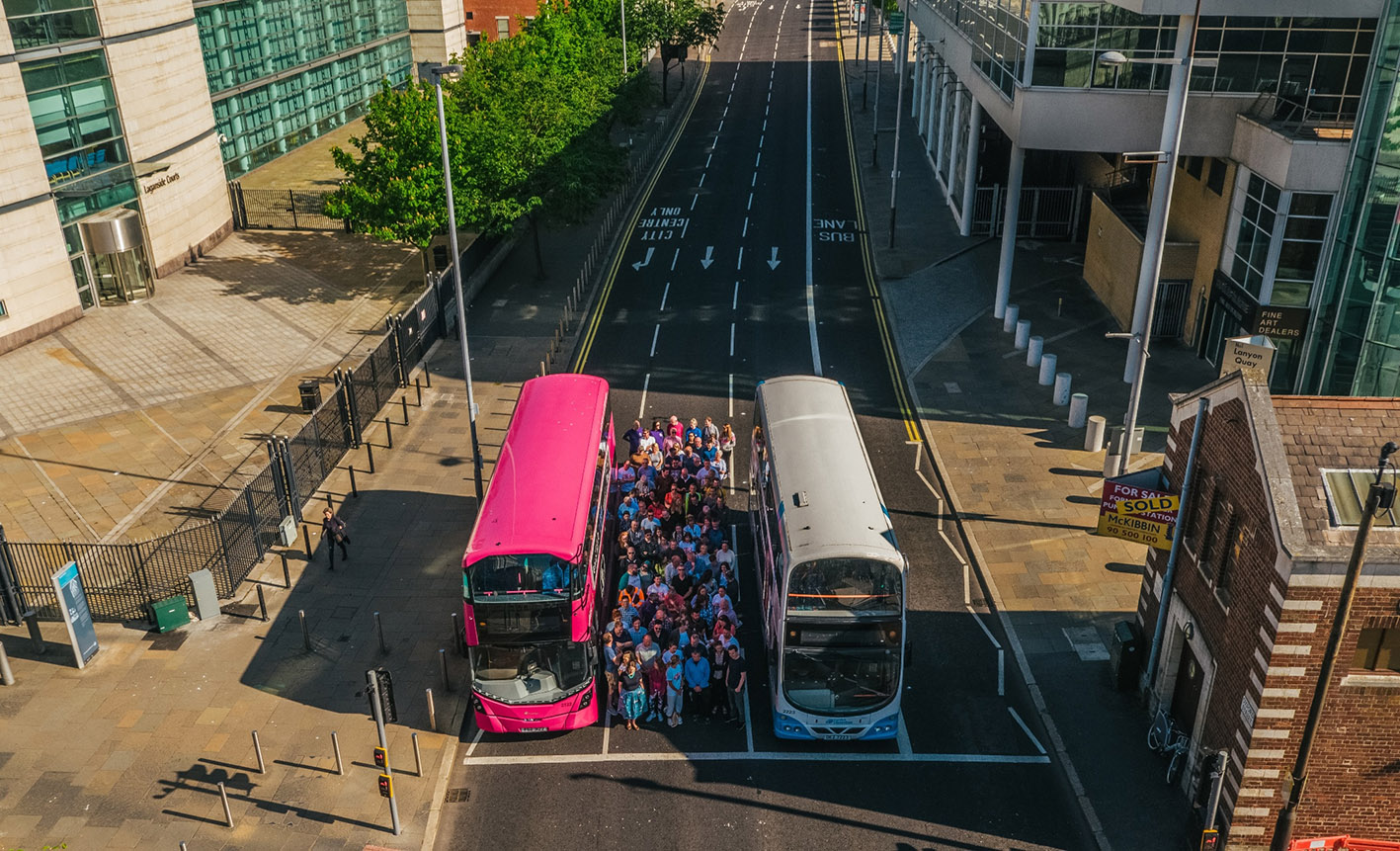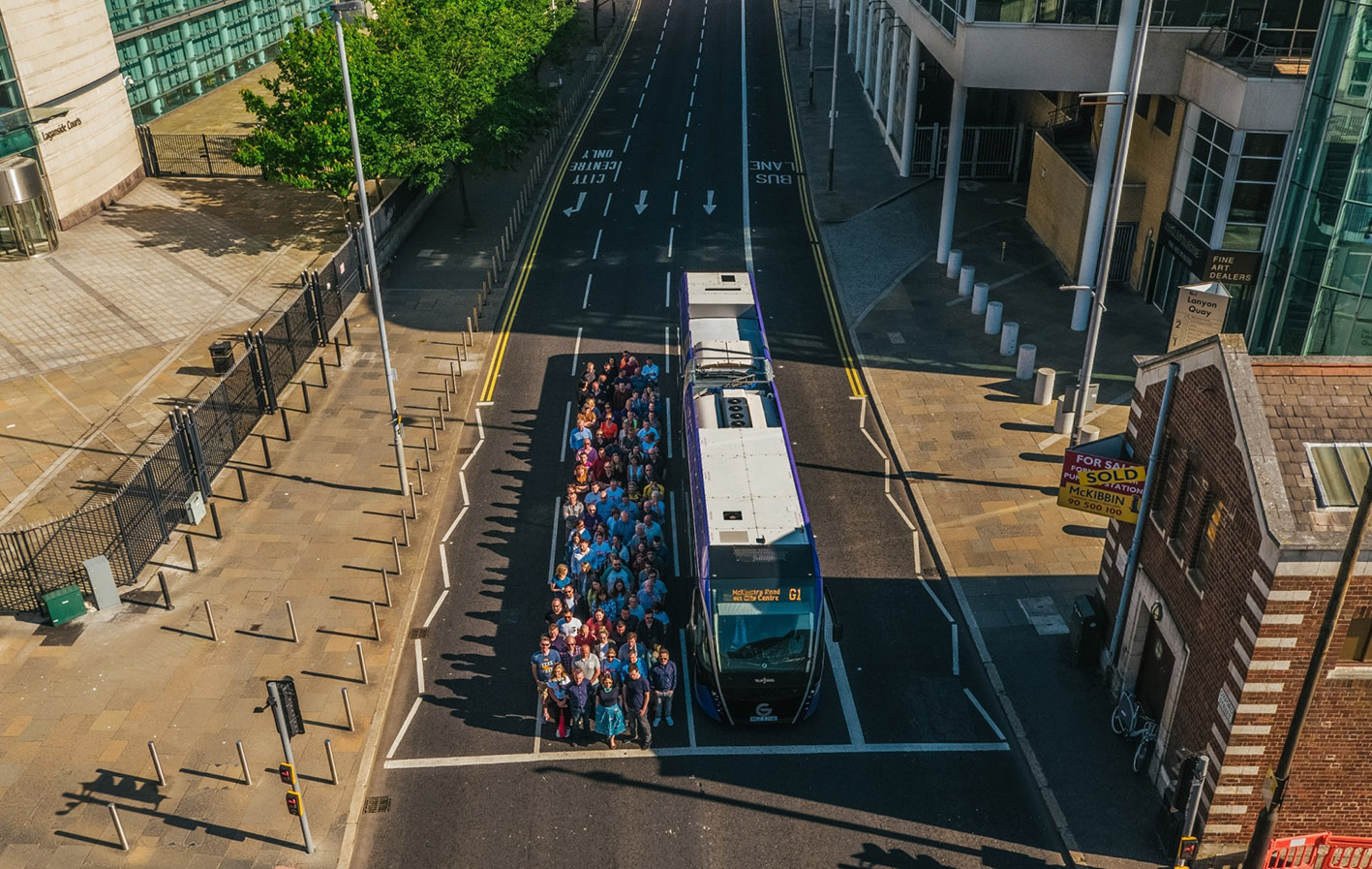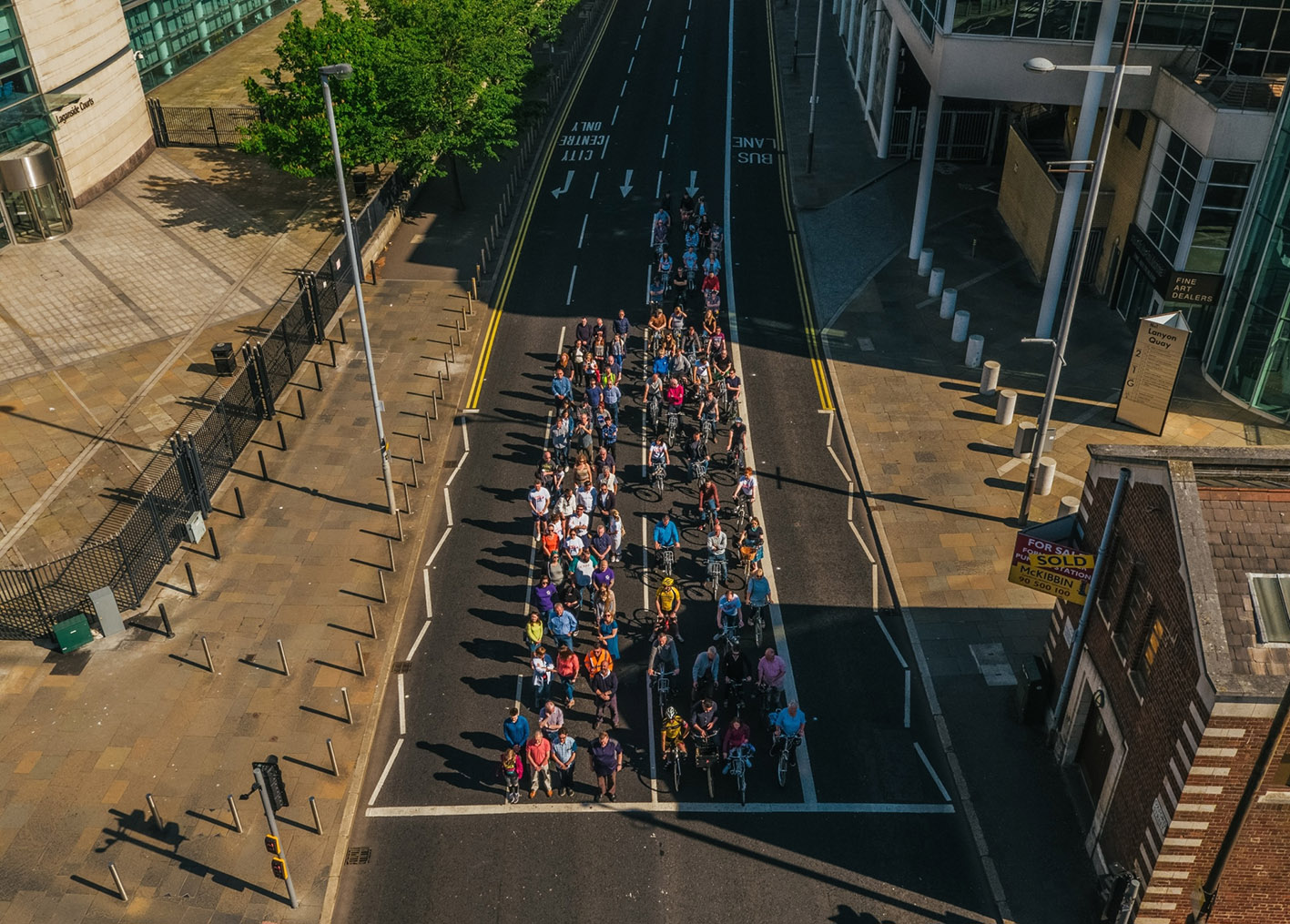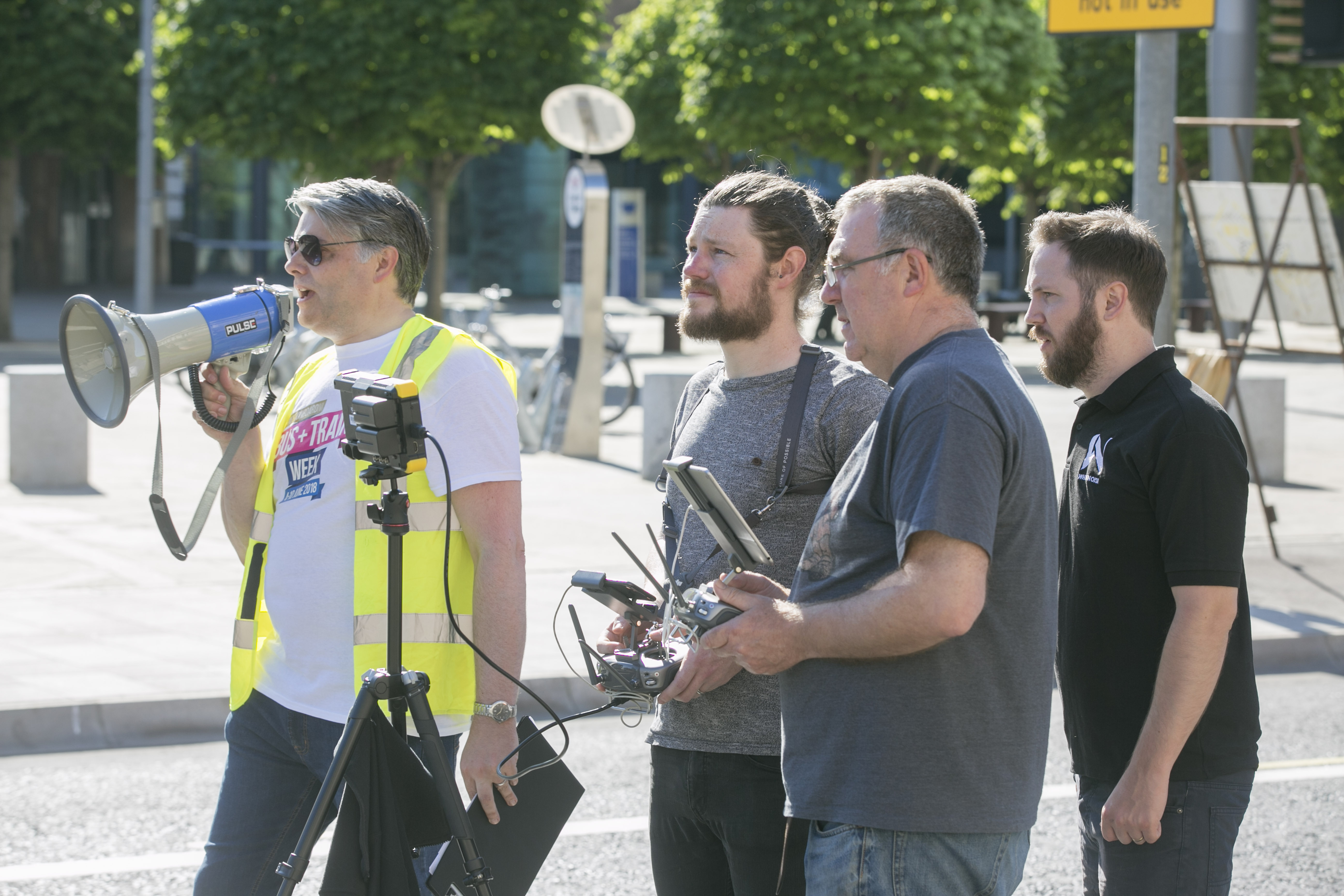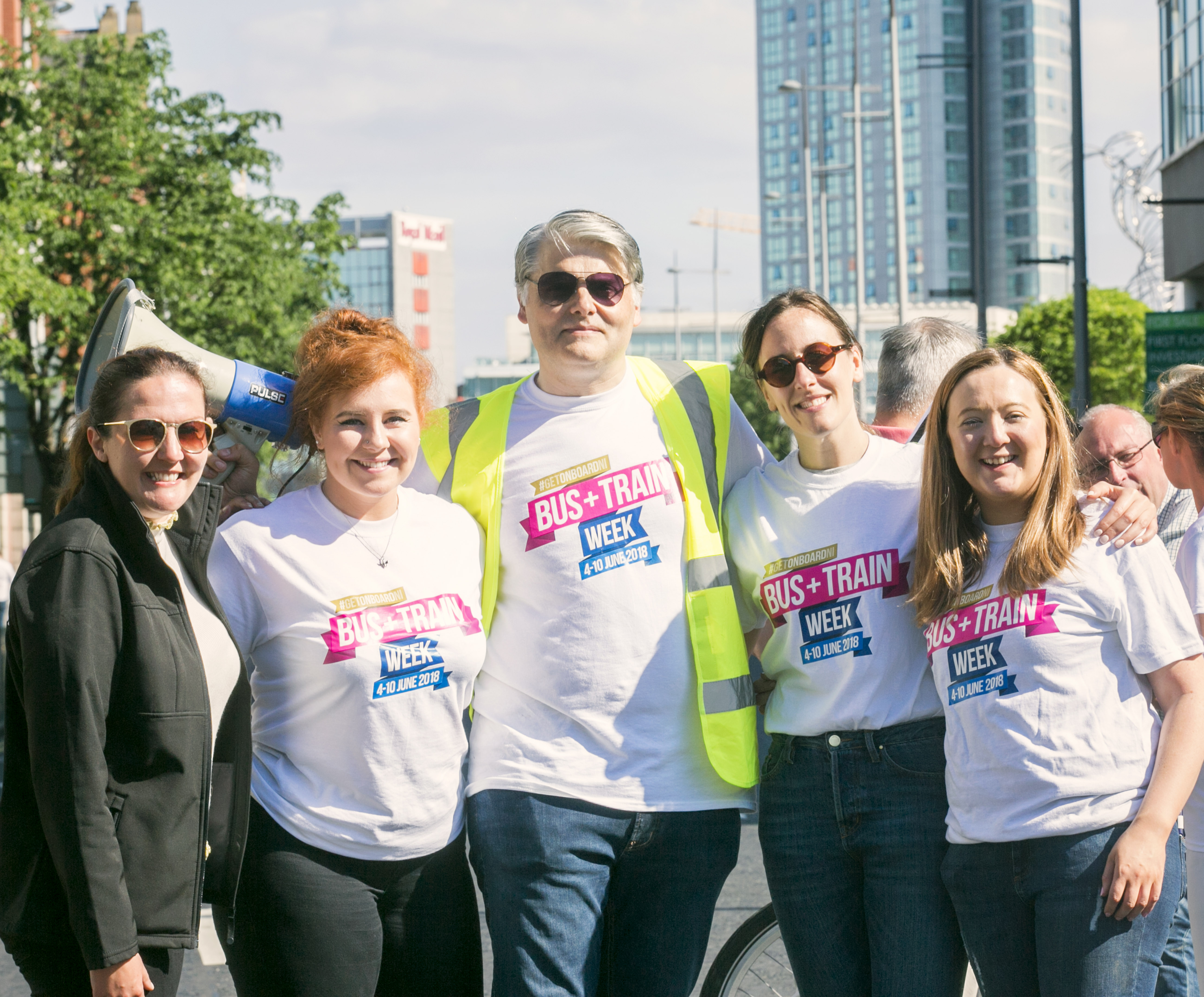 Unlike previous cities who have tried similar exercises we were keen to harness the latest technologies and working with the team at Whitenoise Studios we captured footage on the ground and in the air using drone technology to give us a bird's eye view of our activity. Of course, social media also played a key part and the activity itself and the end product has since been shared widely across all social channels and by a large number of third party outlets.
The images and videos speak for themselves and tell the tale of the importance of better road sharing here in Northern Ireland. More about the rest of Bus + Train Week and #GetOnBoardNI in a later blog…
Translink Road Share Film from Morrow Communications on Vimeo.
Translink Road Share – Behind the Scenes from Morrow Communications on Vimeo.