Taking the Dale Farm Supercow on a very dairy adventure!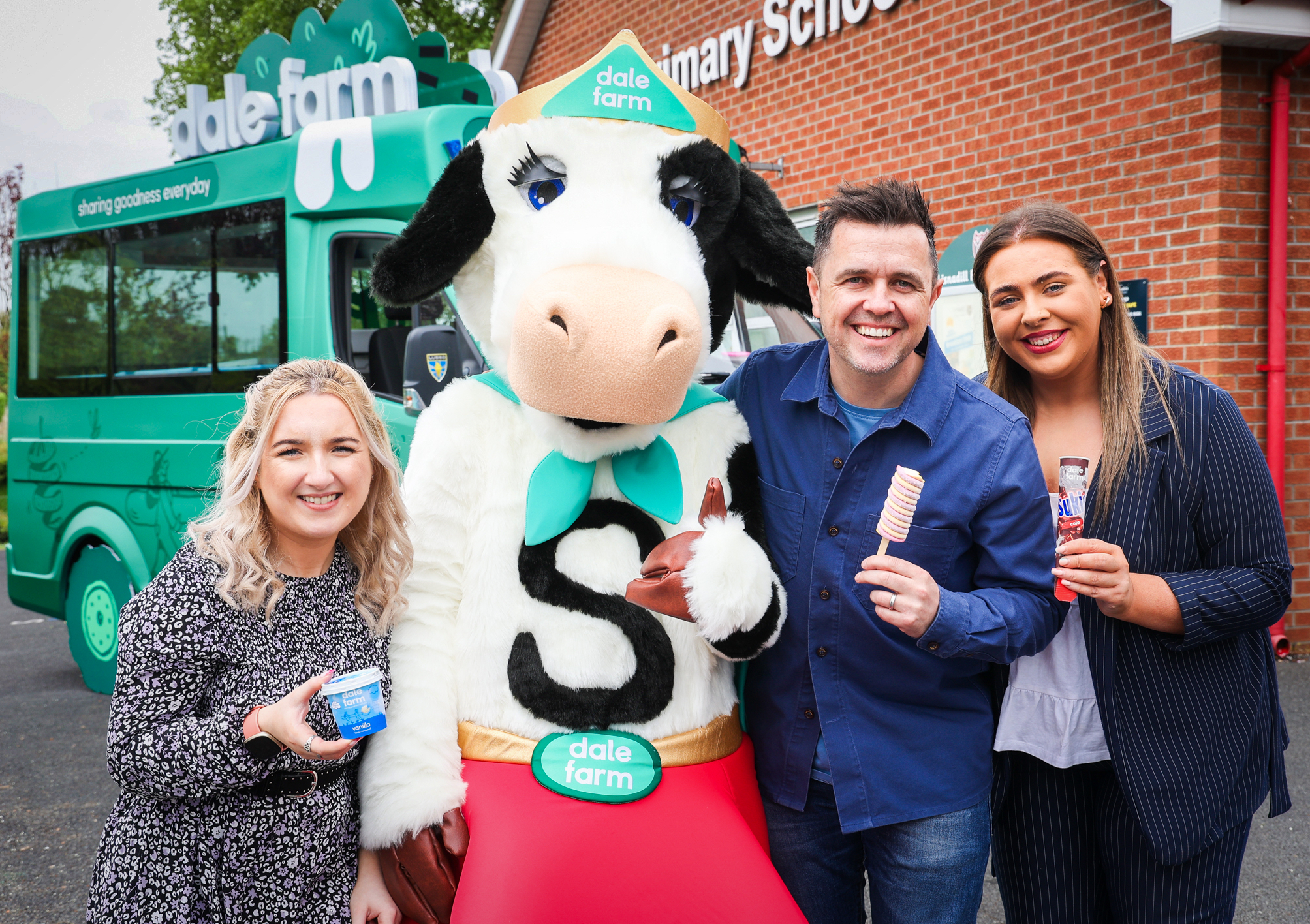 Getting to work with some of Northern Ireland's most iconic brands is just one of the perks of being part of Team Morrows – and we just love getting to bring creative, fun campaigns to life to tell their stories!
Over the past few months, we've been assisting our client Dale Farm with an exciting competition for primary schools across Northern Ireland, featuring their legen-dairy Supercow mascot!
Dale Farm challenged local primary school children across the country to take Supercow on the ultimate adventure that brought her superpowers to life, all fuelled by the power of dairy goodness through delicious Dale Farm milk.
We teamed up with the one and only Pete Snodden from Cool FM to help us spread the word and deliver the winning prize!
Following three exciting weeks of social content and PR activity, we saw over 1,000 school pupils across Northern Ireland submit comic book style stories taking Supercow on lots of different adventures, from flying across the country to saving lives and battling crime!
Following a difficult decision for the judges given the range of fantastic entries, Rachel Broomfield (P7) from Lisnadill Primary School was the chosen winner. Her story brought Supercow to life, telling school children all about the goodness in Dale Farm milk before enjoying a well-deserved Dale Farm ice cream in the lush green fields she calls home.
Rachel's winning submission secured her a supersized framed print of her story, presented to her in her school assembly by Pete Snodden and Supercow herself! Rachel's class also got to enjoy an exciting day out at Streamvale Open Farm to visit the new look Dale Farm Milking Parlour and learn about the journey Dale Farm milk takes, from farm to fridge!
Primary 6 Jessica Lundy from St Mary's Primary School and Primary 5 Trevor Hutchinson from Tullygally Primary School were the runners up; both submitting their own legen-dairy comic book stories. They also received a class trip to Streamvale Open Farm and a supersized comic strip – result!

From creating the idea and delivering the promotion to managing social posts and media coverage, this competition is just one of the ways we're connecting Dale Farm to families across Northern Ireland this year. Keep an eye on Dale Farm's social channels for more adventures!