'Super 8' Win at CIPR Pride Awards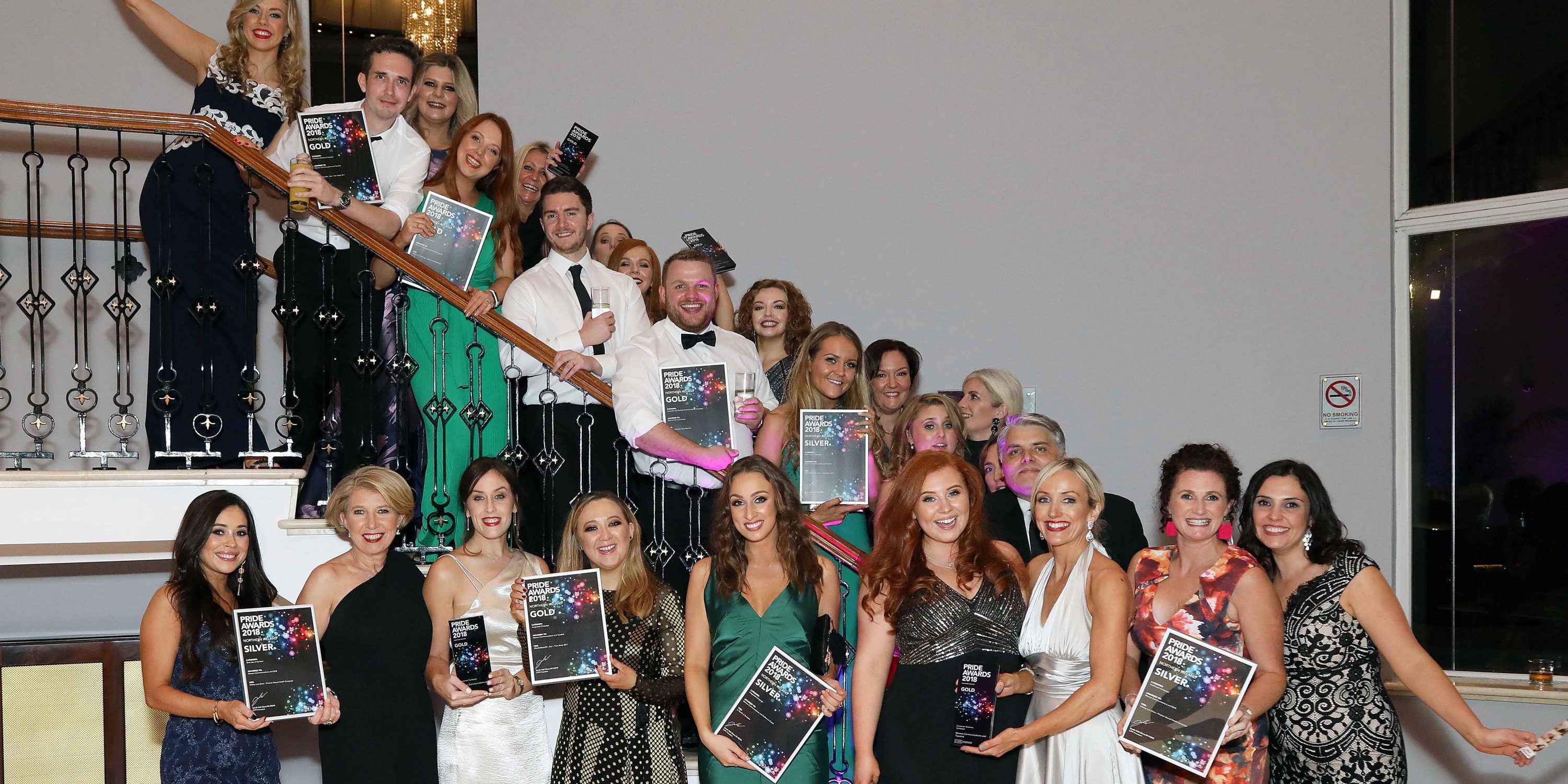 We were thrilled to top score at the 2018 CIPR Northern Ireland PRide Awards ceremony at Belfast's Culloden Estate & Spa recently, picking up four Gold and four Silver awards in recognition of our client work.
We collected two Gold and one Silver for our work alongside Translink around #GetOnBoardNI, Bus & Train Week including 'Best Consumer Campaign' and 'Best Integrated Campaign'. We also picked up 'Best Corporate and Business Campaign' for our support of international tech company Neueda and 'Best Not for Profit Campaign' for the #MoveIt4Mencap campaign for Mencap NI. Two silver awards were also received for our work with Queens University Belfast School of Nursing and Midwifery on an educational campaign designed to improve the sexual health of young male prisoners in Northern Ireland. The final Silver award was in recognition of our integrated campaign for Dale Farm's Mullins Ice-cream – 'A Month of Sundaes'.
We are delighted to receive this latest recognition from our peers across the UK and are especially pleased that it represents success across so many categories and clients. We are hugely proud of the team here at Morrow Communications, who continue to show their unwavering commitment to the highest standards and creativity in support of our clients' communication needs. We believe these awards are the result of combining the best talent in the local industry with great clients and matching sound strategic thinking with creative delivery.  We of course also know how to party and had an enjoyable evening until the wee small hours. For some colleagues, their dedication was tested with an early Saturday morning start for our next great project for Sprucefield Centre.