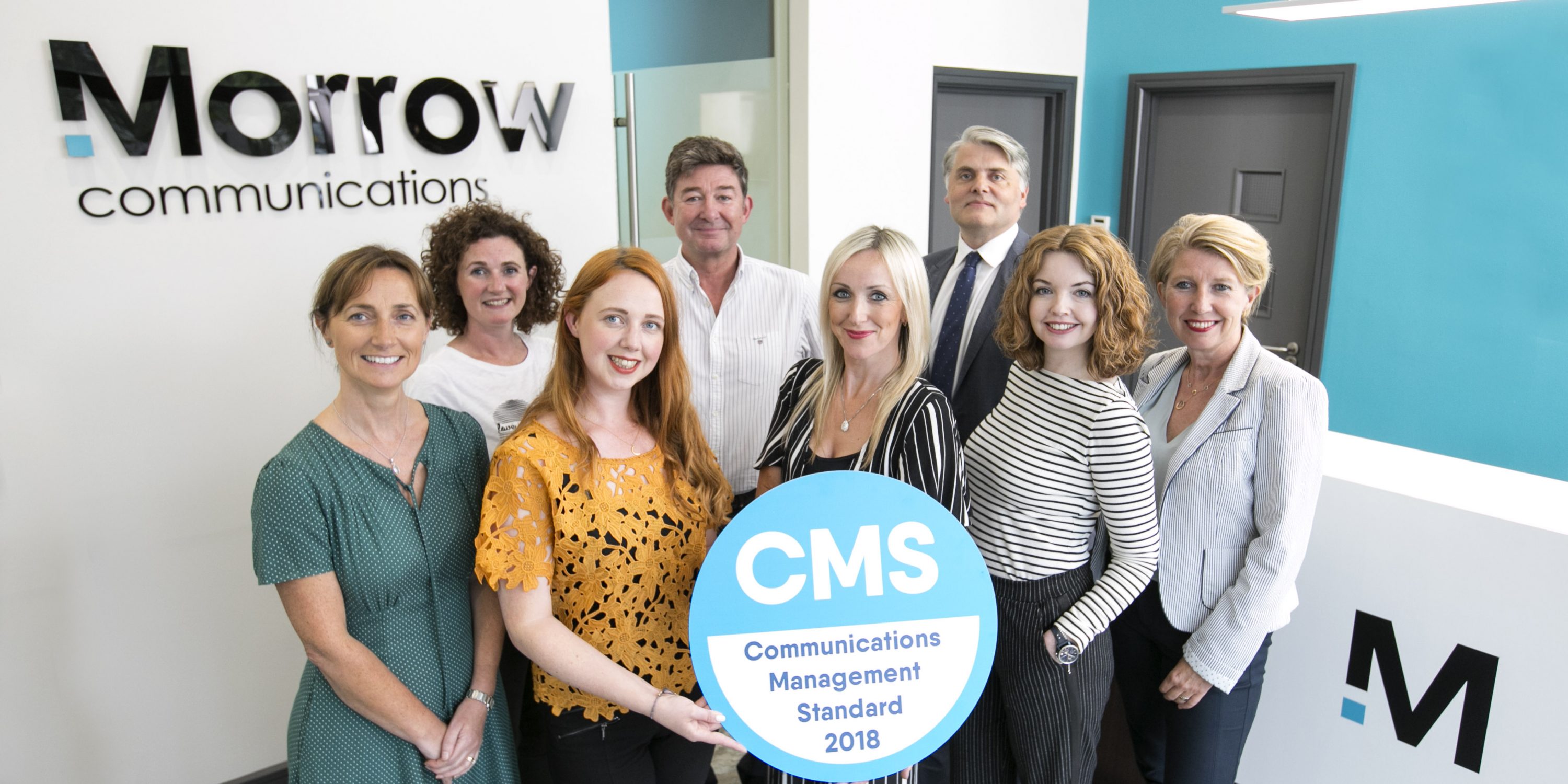 The corks were popping at Hanwood House when we found out that we had been re-accredited with the Communications Management Standard (CMS), the internationally recognised hallmark of excellence within the PR and Communications industry.
Awarded by the Public Relations Consultants Association (PRCA), we are the only independently owned communications consultancy in Northern Ireland who currently holds the accreditation, which certifies excellence across all aspects of the company and acts like a quality mark for our work. We had previously been the first NI company to achieve the Standard and have since been re-accredited following a recent update to the process by the PRCA. Importantly, the CMS process combines elements of the international standard ISO 9001 and Investors in People with criteria specific to a PR and communications consultancy.
To achieve the standard, we were put through a rigorous assessment by PRCA across all elements of the business, ranging from our business planning processes to client satisfaction, campaign management and our approach to diversity, to financial management, leadership and communication. Achieving this is the result of our continued focus on maintaining the highest standards across our business – from the services we provide to our clients through to how we support our employees.
As our services and client base continue to grow throughout Ireland, the UK and beyond, we are committed to retaining a strong ethos of professionalism and integrity. This latest accolade demonstrates that commitment to our clients and partners and we hope that it will help us attract and retain the very best  communications talent.
Now, pass the bubbly !