Setting the Stage for Seedcorn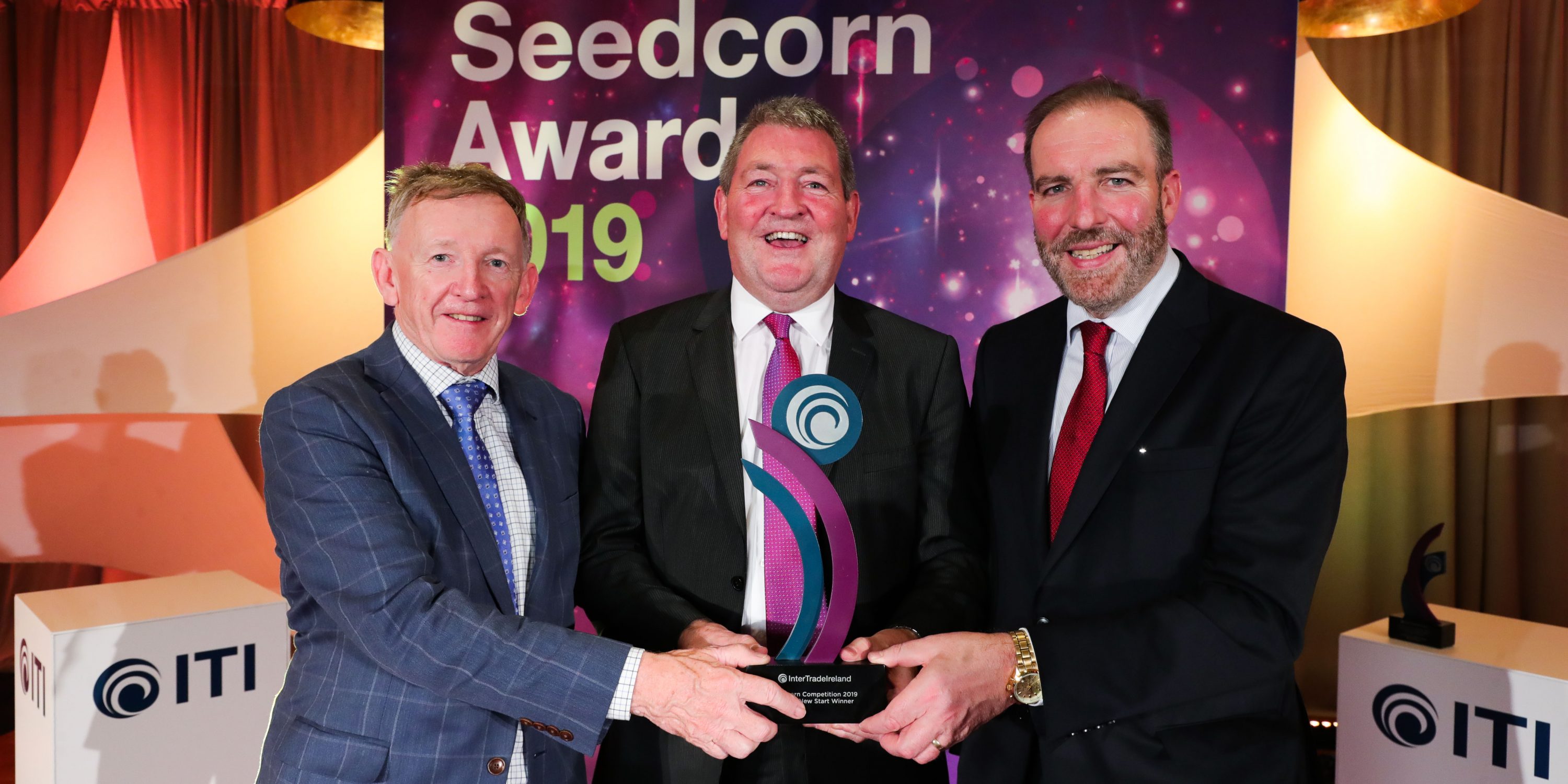 2019 marked the tenth occasion that Morrow Communications has had the pleasure of delivering Ireland's biggest investor readiness awards on behalf of InterTadeIreland.
The 2019 All Island Seedcorn Competition culminated in a special awards ceremony last week in the iconic Guinness Storehouse,  Europe's busiest tourist attraction and of course, the home of the Black Stuff. An evening with a difference, there were no black ties in sight – perhaps only our host, well-known broadcaster Mark Simpson, came close in his usual dapper style!
Each year, our events team aim to raise the bar on event production, creativity and innovation – they never shy away from 'doing something different' and this year was no exception.
Working with one of our trusted AV suppliers, Avcom, the Guinness Storehouse was transformed to create the feeling of a TV studio, delivering an immersive experience for the guests.  Working with the design team in Morrows, we created a stylish combination of fixed and floating creative assets, installed from floor to ceiling in the room, creating a dramatic effect which had never been done before in the venue.
Adding to the unique layout, we installed rich draping, stretch fabric sails, freestanding and hanging banners. Along with the static and moving production lighting, light-up LED letters and branded award plinths, we created a stylish and modern space.
The pièce de résistance, which complemented the 'studio' feel was the diamond-shaped stage in the middle of the room, allowing guests and presenters to feel part of the action. In keeping with the authentic and modern concept, the lack of lectern for speeches was completely intentional and added to a relaxed ambience throughout the night.
The largest competition of its kind in Ireland, Seedcorn offers a total cash prize fund of €280,000. Since its inception in 2003, the total awarded to innovative companies stands at €4.5 million. As well as a substantial cash prize fund, participants benefit from business planning workshops and mentorship support throughout the competition. Regional heats take place in from early November across two categories, the winners of each heat, then go forward to compete in the All-Island final on the day of the awards presentation. Take a look at this year's regional winners videos here.
A favourite in the Morrow Communications calendar, we are proud to also deliver all the Design, PR and Production support for the Awards.
Congratulations to Tracworx from Limerick who has been named the overall winner of this year's awards. Tracworx has developed a patient tracking system that uses only the existing Wi-Fi networks in a hospital, allowing them to automate their data collection and to generate reports using real-time data. Atlantic Photonic Solutions was the other main winner on the night. APS has developed a harmless fish-friendly light that aims to remove sea lice from farmed salmon. They, together with all the other regional winners, are ones to watch!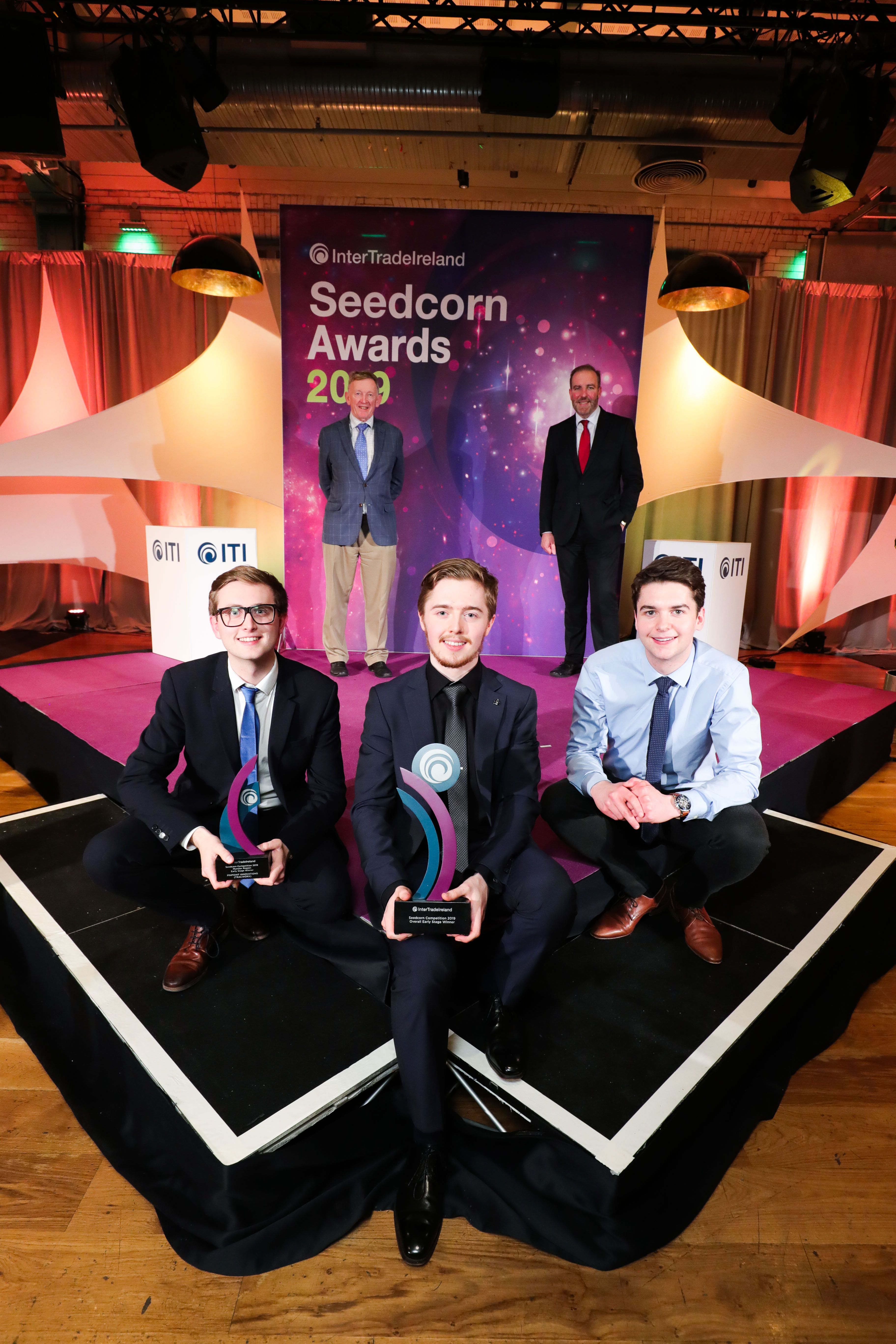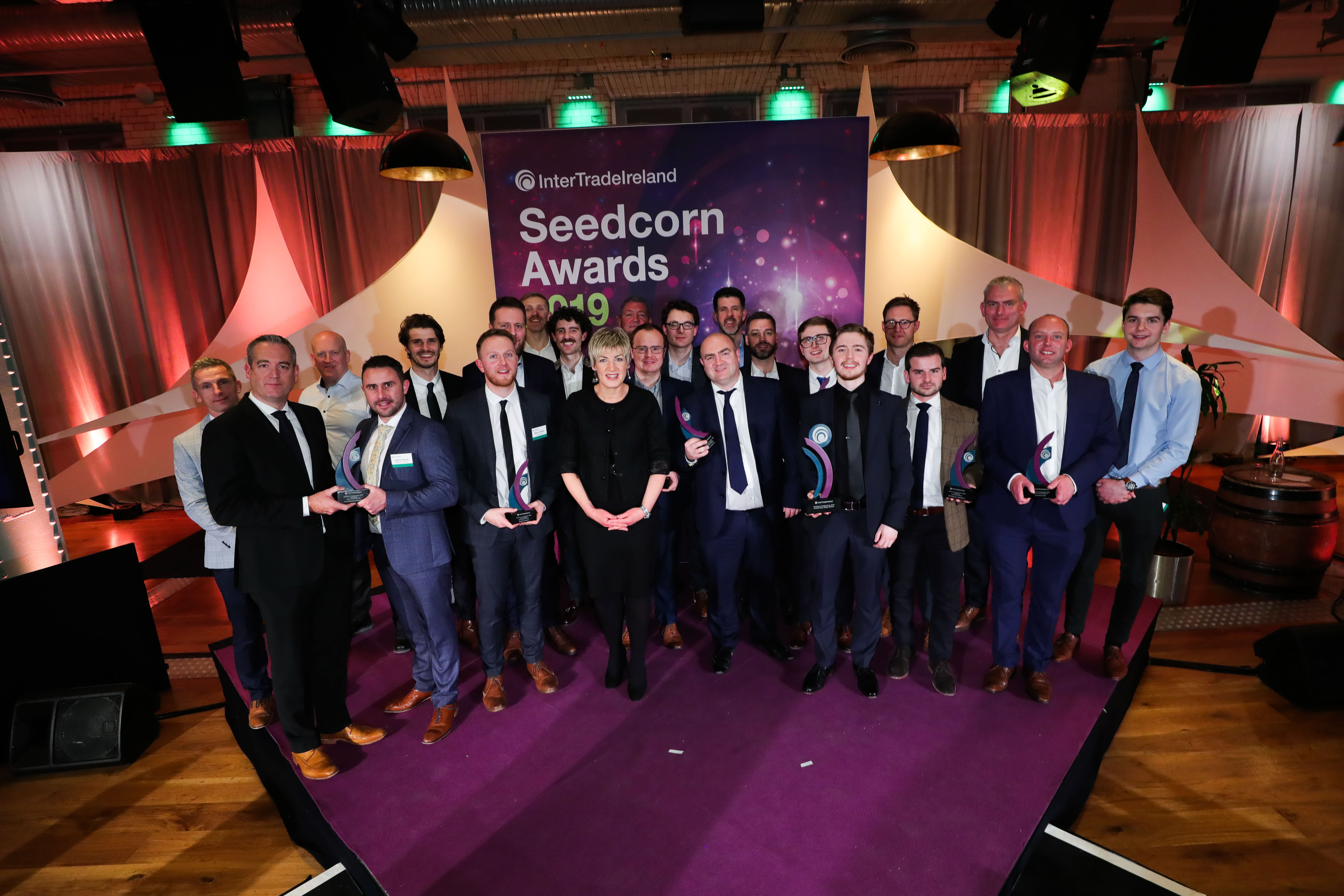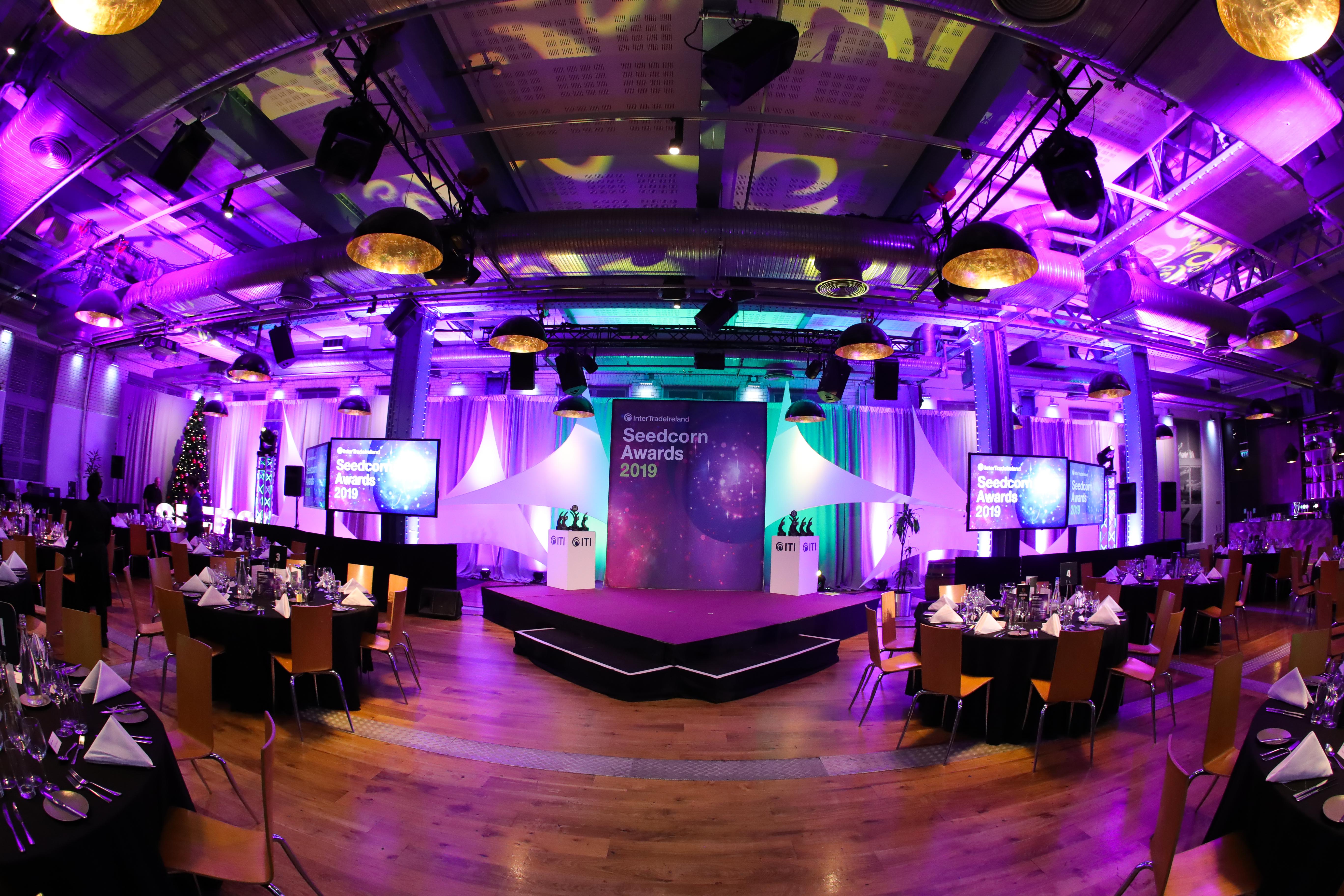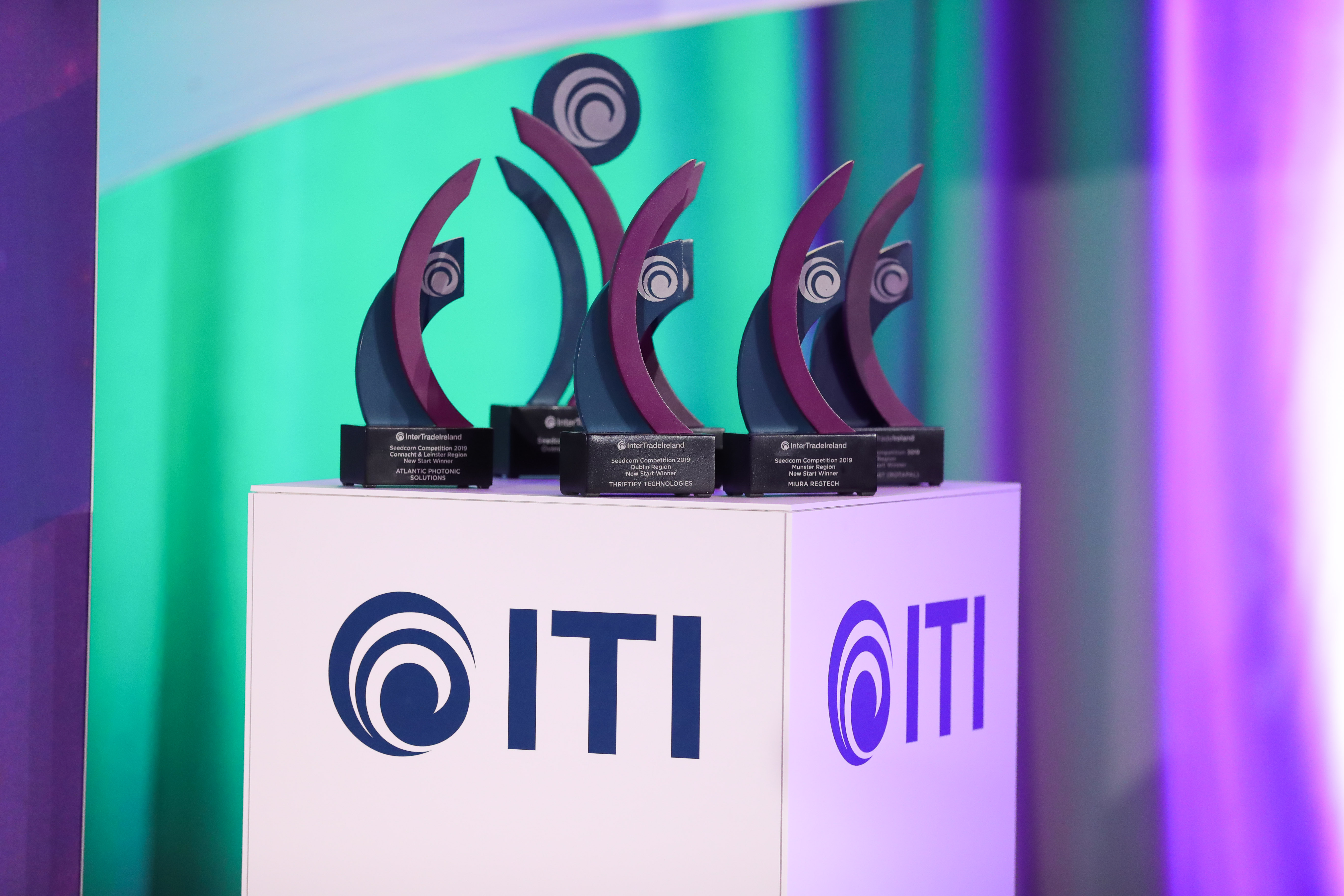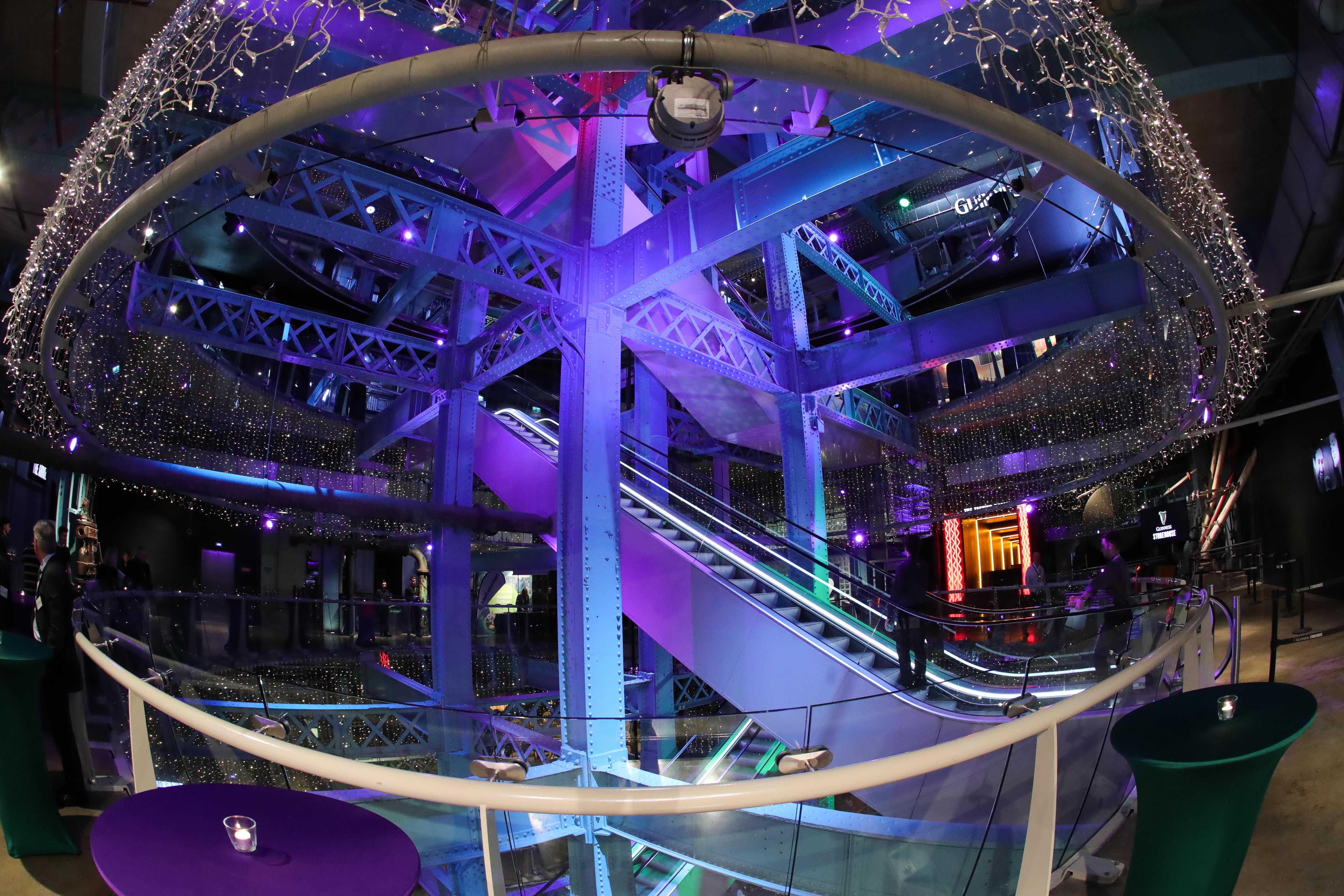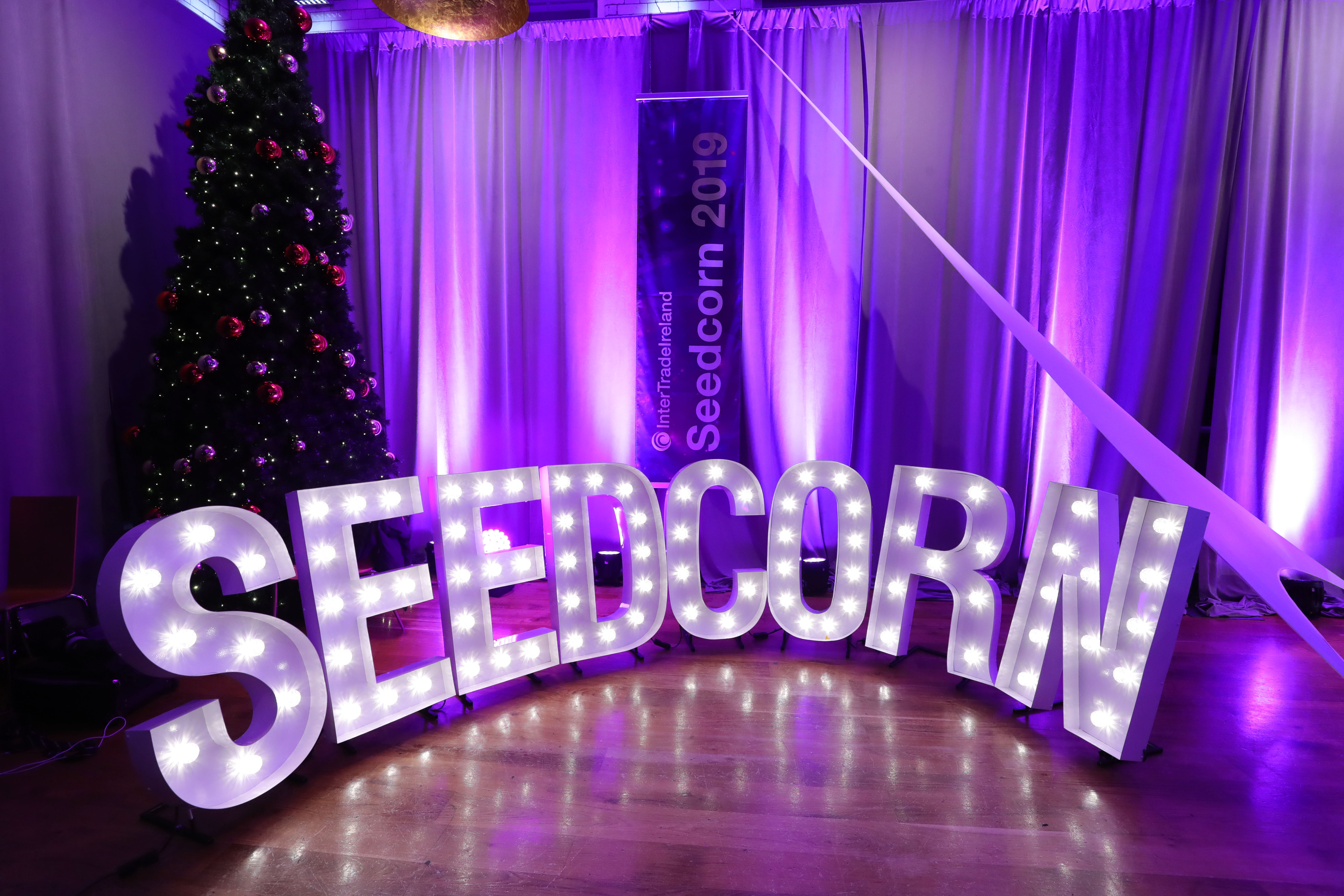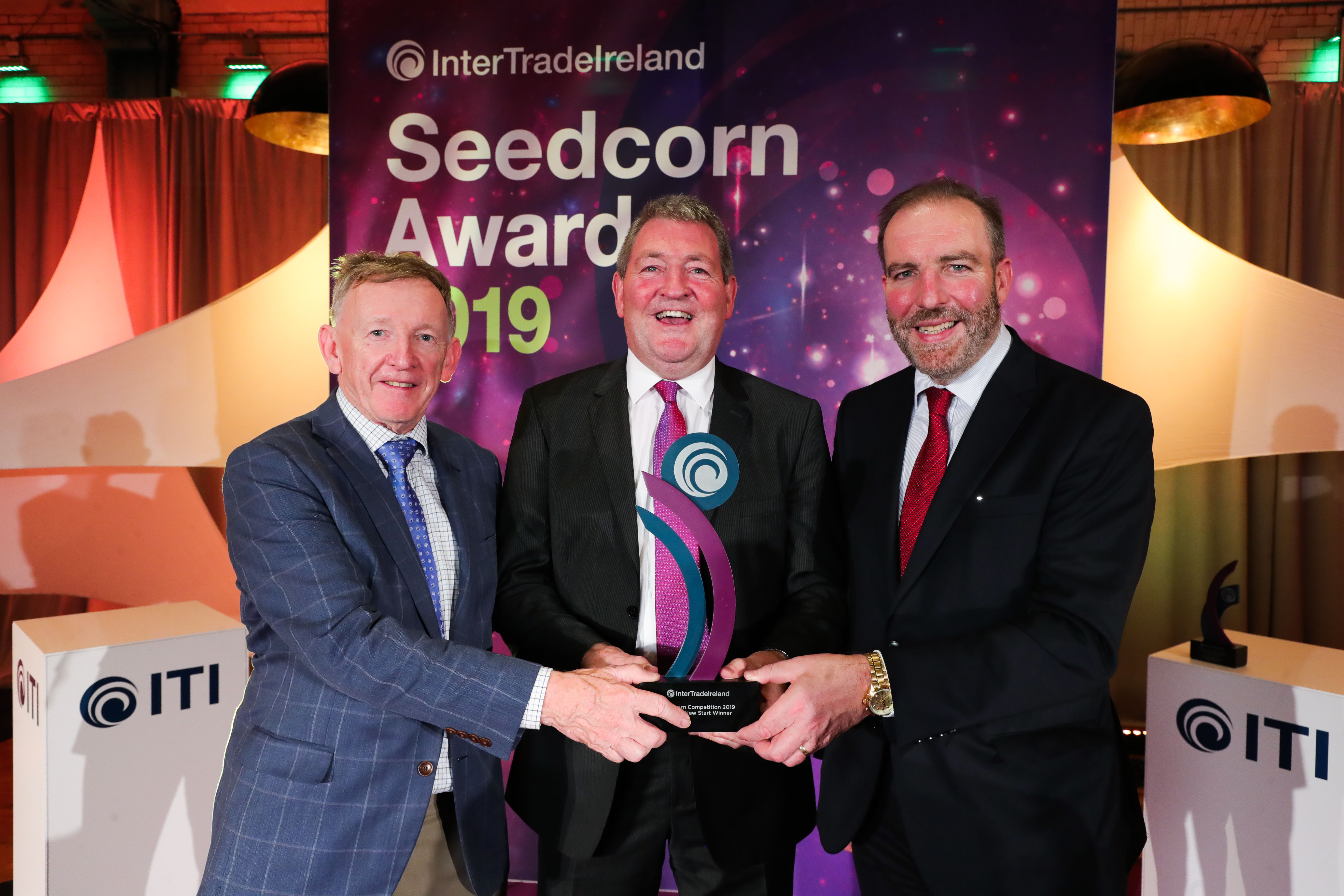 Seedcorn - Arroll Suite Venue Dressing
InterTradeIreland All Island Seedcorn Investor Readiness Awards 2019 at the Guinness Storehouse, Dublin
InterTradeIreland All Island Seedcorn Investor Readiness Awards 2019 at the Guinness Storehouse, Dublin
InterTradeIreland All Island Seedcorn Investor Readiness Awards 2019 at the Guinness Storehouse, Dublin
Atlantic Photonic Solutions