Say Cheese ! MasterChef 2016 winner champions Fivemiletown Cheese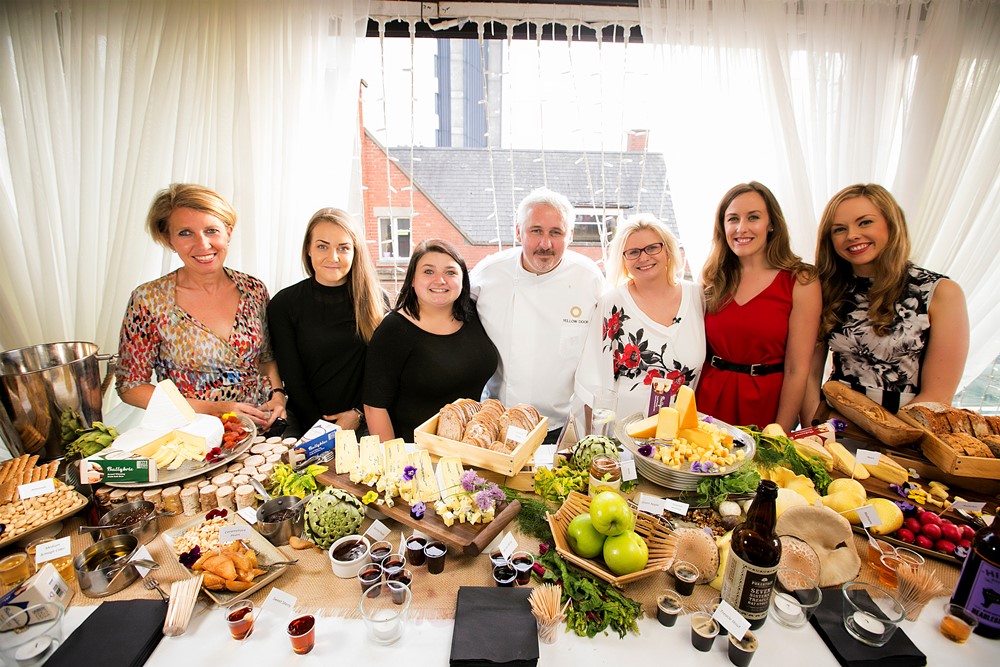 Team Morrows were out in force last night to help Dale Farm celebrate the re-launch of Fivemiletown speciality cheese at The Merchant Hotel.
With delicious dairy as far as the eye could see – guests at the event were treated to a unique interactive tasting session with none other than MasterChef 2016 champion Jane Devonshire, and Simon Dougan, Yellow Door Owner and Chef, introducing fresh flavour combinations to pair with the Co. Tyrone craft cheeses.
For MasterChef fanatics (including our very own Robyn McMurray) it was an honour to listen to the inspirational cook from Hampshire. Jane discussed her journey on the show and her love for Fivemiletown cheese, which she described as 'an amazing Northern Ireland product with real history'.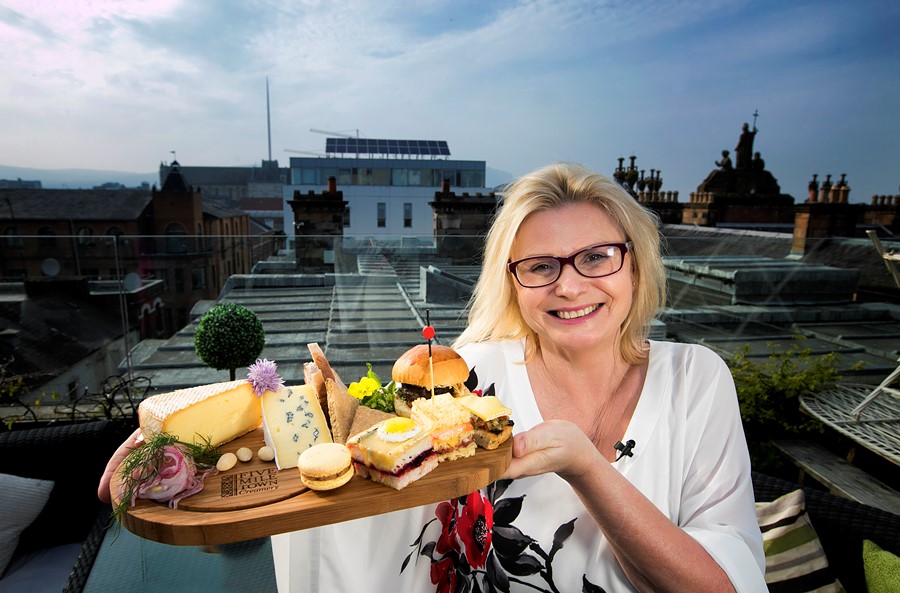 Jane said, "The heritage, care and attention spent making these cheeses is so apparent when you eat them. I can honestly say they are utterly delicious. Someone asked me recently what my desert island food would be and I said cheese, of course. So to Dale Farm for 'pairing me' with Fivemiletown cheese – thank you – I am a huge fan."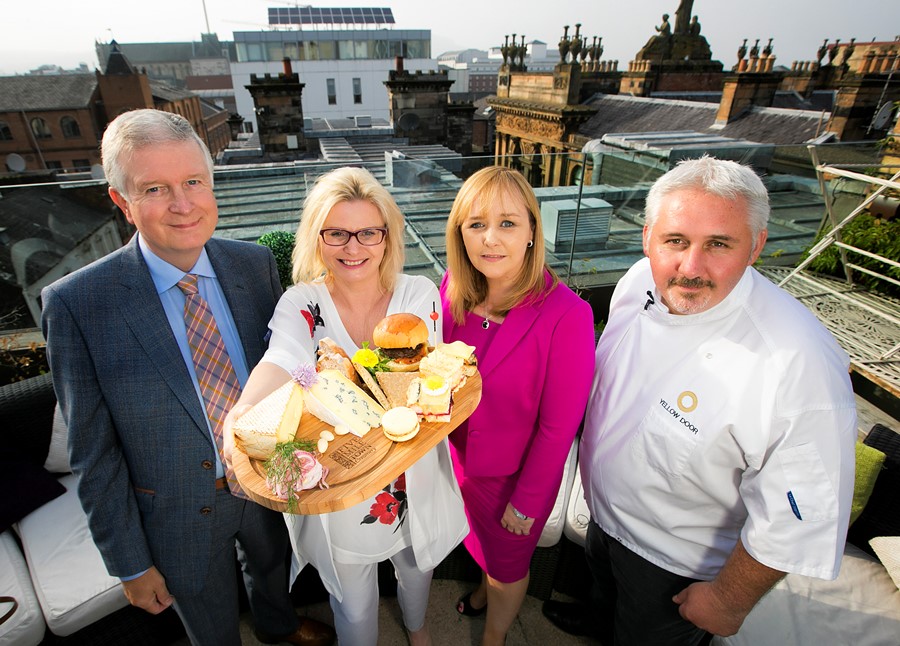 Dale Farm Group CEO, David Dobbin talked to guests about his longstanding admiration for the creamery and how its purchase demonstrates the company's strategy to support local dairy farmers and grow its branded portfolio of quality consumer products. And the great news…since joining the Dale Farm family, the creamery has boasted improved sales and growth.