How risky are your social media posts ?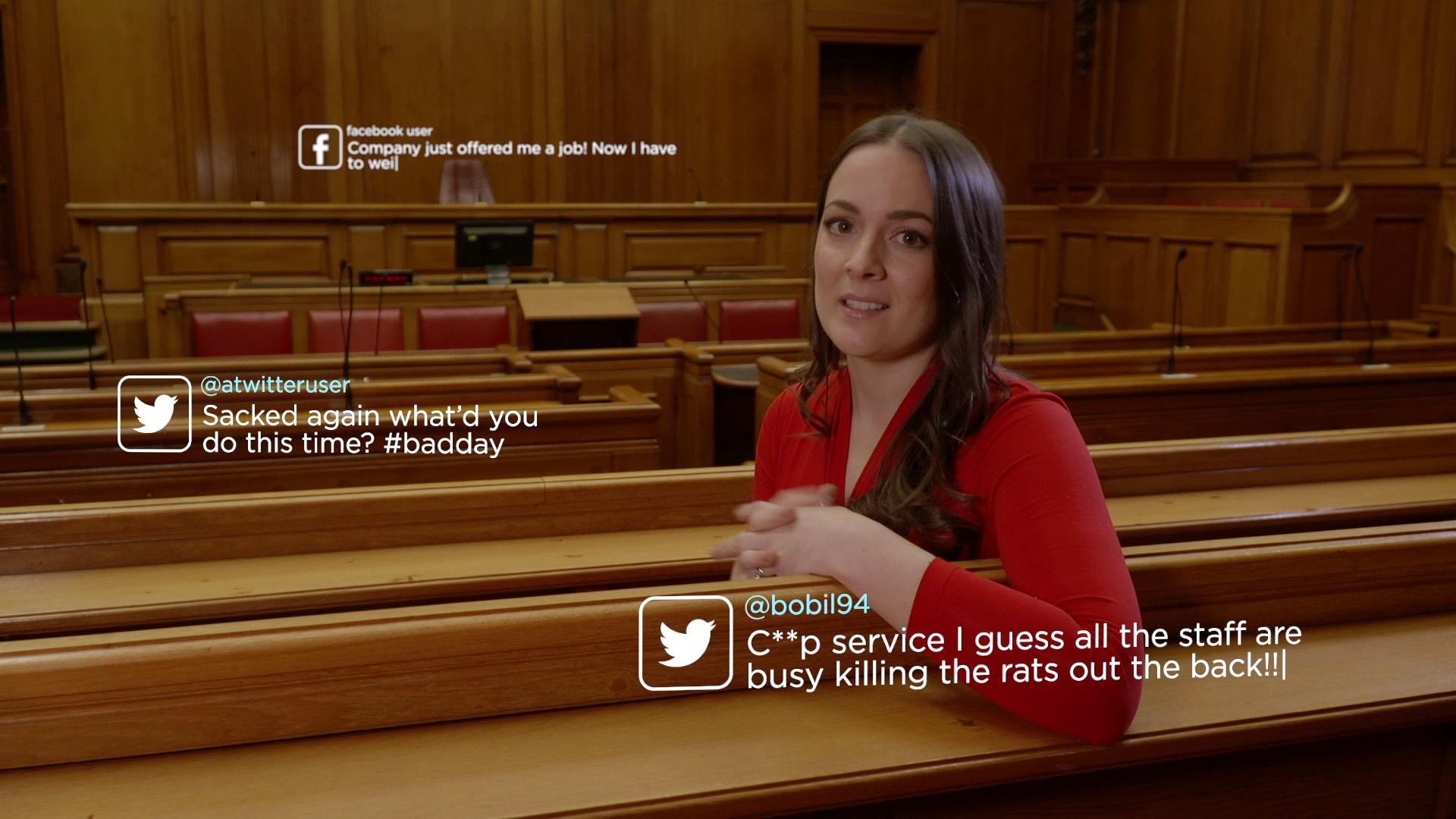 Whether it's a review, a blog, a tweet or a Facebook post, what you write online has the potential to reach an audience of thousands or even millions – but it is important to remember that with great power comes great responsibility!
Anything you write online is considered publishing and as such is held to the same legal standard as a newspaper.  Your online persona is often your first impression, so would you say face to face what you write online?
These questions have been the subject of out latest multimedia production for BBC iWonder – featuring an  on-line interactive guide entitled –  'How risky are my social media posts? You can see it here. This is our 4th production for the BBC iWonder resource.
Psychologist Nathalie Nahai explores why we take risks online that we wouldn't in person and looks at examples of how one post can change your life. You can even take a test which will help you become more aware of the legal and practical consequences that can be faced as a result of posting material online. Worth doing if you intend engaging in social media either as an individual or as an organisation.