It's a Quiz Jim but not as we know it…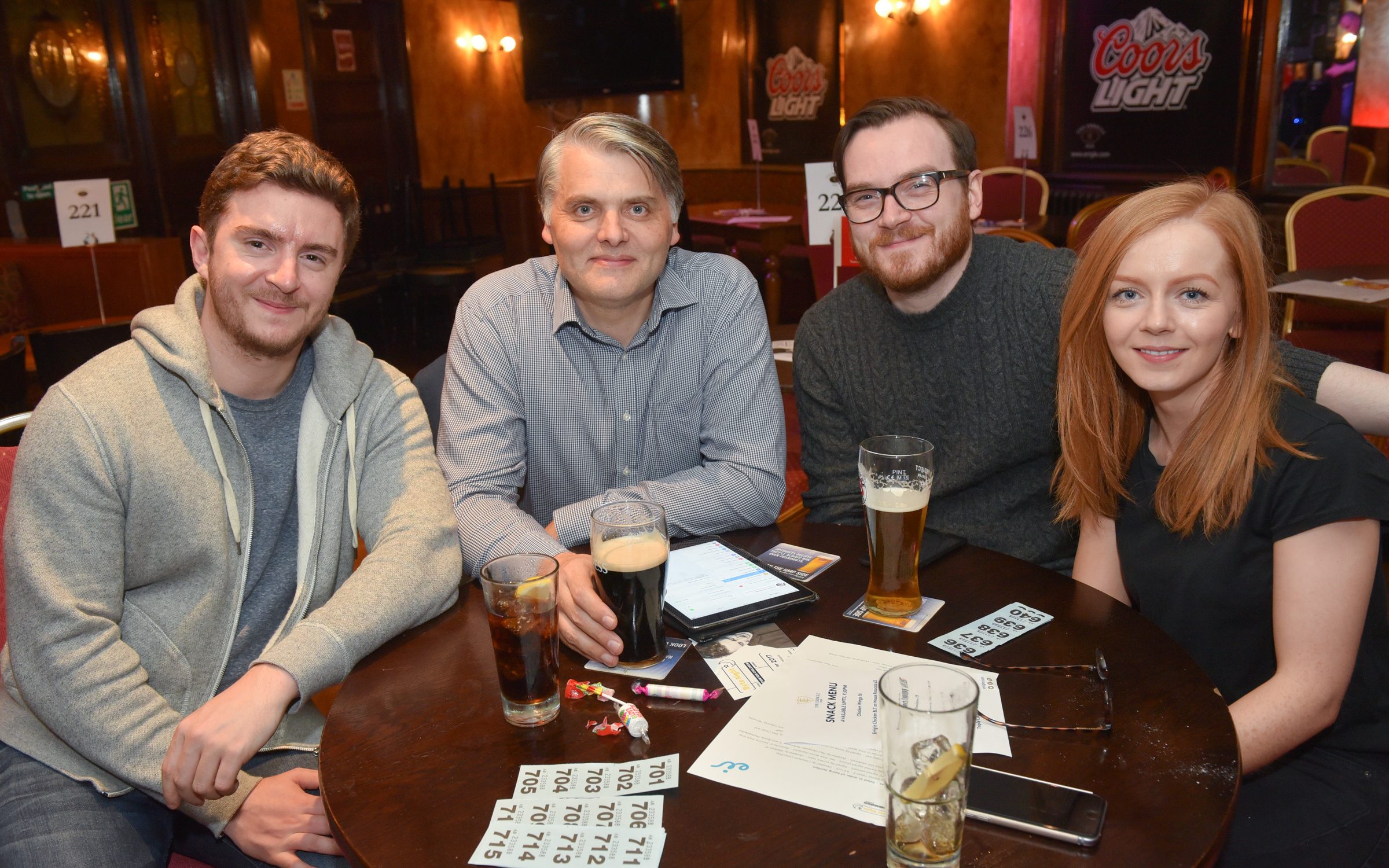 Team 'MC Squared' had a winning night at the recent eir Business NI quiz night in aid of Action for Children NI which took place at the Errigle Inn, Belfast.  We pitted our wits against leading business brains from some of NI's best-known companies – including Capita, Hastings Hotels, P2V, HP, Talk Talk and Chain Reaction Cycles and were not found wanting. One thing is clear since we last fielded a Morrows team…Pub quizzes have been brought kicking and screaming into the 21st century  – this particular one using the latest online speed quizzing app technology. This move has not only done away with 'google it' cheating in one fell swoop but also rewards speed of thought, dextrous fingers and nerves of steel,  alongside the traditional general knowledge of course. Between the combined brainpowers of Clare Daly, Michael Magill, Kieran Donnelly and our guest ringer Mark Elliott, some fastest finger first moments and a bit of luck, we came home with the Quiz Champion title and some welcome bottles of bubbly.
The annual quiz forms part of eir Business NI's fundraising campaign for Action for Children NI ahead of the charity's technology-inspired 'Byte Night' sleep-out event which aims to help combat youth homelessness. A great night was had by all and a shed load of money raised for a very worthy cause. It was well worth the shattered nerves brought about by the frantic and ever-changing nature of the technology interface. Quizzes will never be the same again !