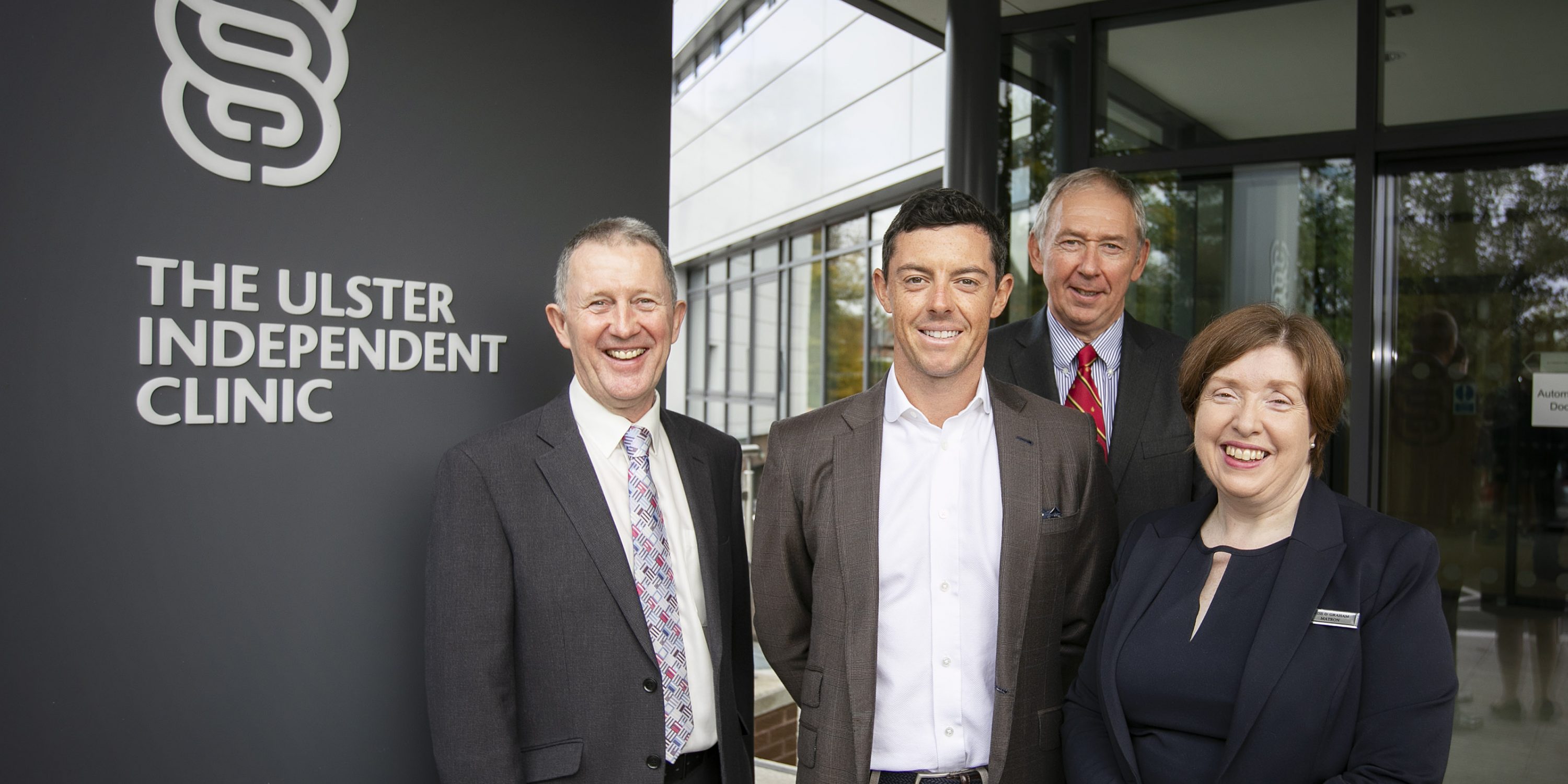 Sport was very much the theme this week as we supported two clients as they played host to a range of NI's top sporting talent.
Fresh from his recent Ryder Cup success we had Rory McIlroy perform the official opening of the new £8.2m Outpatients Department at the Ulster Independent Clinic in Belfast. Rory has previously used the facilities at the Clinic and through his Rory Foundation, alongside the Mary Peter's Trust, delivers a programme to help up and coming athletes from different sports to recover from their injuries. With the specialist support of the Clinic this is designed to speed up diagnosis and to get the future stars back to the top of their game as quickly as possible.
As well as performing the official opening, Rory spent lots of time meeting staff and patients at the Clinic and even recounted some of the stories behind Europe's recent Ryder Cup success. You can see more from the video our team captured here…
Ulster Independent Clinic Outpatients Department Opening from Morrow Communications on Vimeo.
We also supported Dale Farm in its recent sponsorship of the Elite Athlete Programme and leading Queen's GAA teams,  as it hosted a Performance and Nutrition breakfast in Riddel Hall, giving students the opportunity to learn from international sports stars and respected professionals in the field of nutrition.
BBC NI Sports Presenter Thomas Niblock hosted the morning with Daniel Davey, Performance Nutritionist at Leinster Rugby and Dublin GAA, taking to the stage offering students practical advice on consistency, nutrient timing and preparation. Up next, was a panel discussion with Ulster Rugby players Chris Henry, Rob Herring and Will Addison, alongside Northern Ireland Netball International and All-Star Armagh Ladies' Gaelic footballer, Caroline O'Hanlon
Throughout the morning students were treated to a three-course breakfast, a key ingredient being Dale Farm's range of high protein products. Only the best for the 'cream of the crop'!
As part of its sponsorship Dale Farm is now the Official Dairy Supplier to Queen's Sport with Dale Farm Protein Milk now a firm fixture on the nutritional programme for athletes.
For us, we were just exhausted listening to the exploits of these high performance athletes.