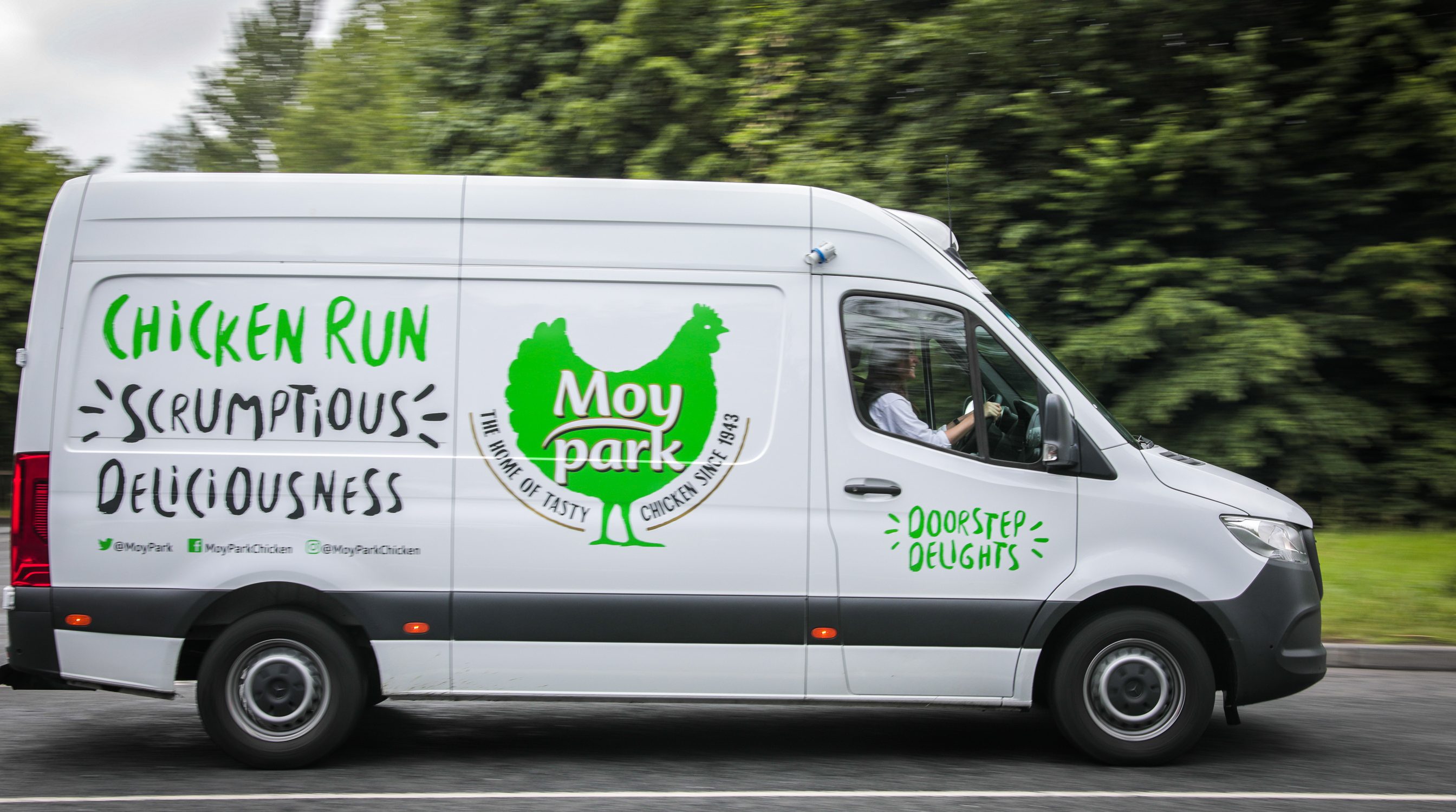 In celebration of community spirit, our client, food producer Moy Park, took to the road on a 'Chicken Run' – delivering its products to doorsteps across Northern Ireland and the East Midlands.
From press activity, graphic design and animation creation, to photography for posts and Facebook and Instagram story content, Morrow Communications worked on the project with Ireland's number one poultry brand from initial concept, idea generation, to delivery.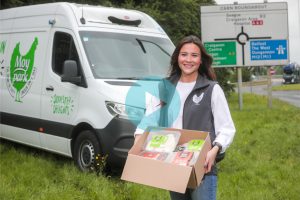 To show its support for key workers, the elderly in the community and those most affected by the Covid-19 pandemic, the initiative was activated through Moy Park's Facebook channel, with the company calling on people to nominate someone they knew deserving of a visit from the 'Chicken Run' van. The winning nominees then received a food box with enough Moy Park chicken to make six meals for a family.
As well as the doorstep deliveries, Moy Park's 'Chicken Run' also supported six charities from the local area around its sites in Northern Ireland and England.
Moy Park received hundreds of nominations from family and friends, keen to reward their loved ones. It was inspiring to hear people's stories of those close to them who have gone above and beyond to support others during lockdown, as well as the kindness and compassion on display in our neighbourhoods. With 1.5 million impressions on Facebook, we were proud to help Moy Park showcase and reward community spirit across Northern Ireland and England.