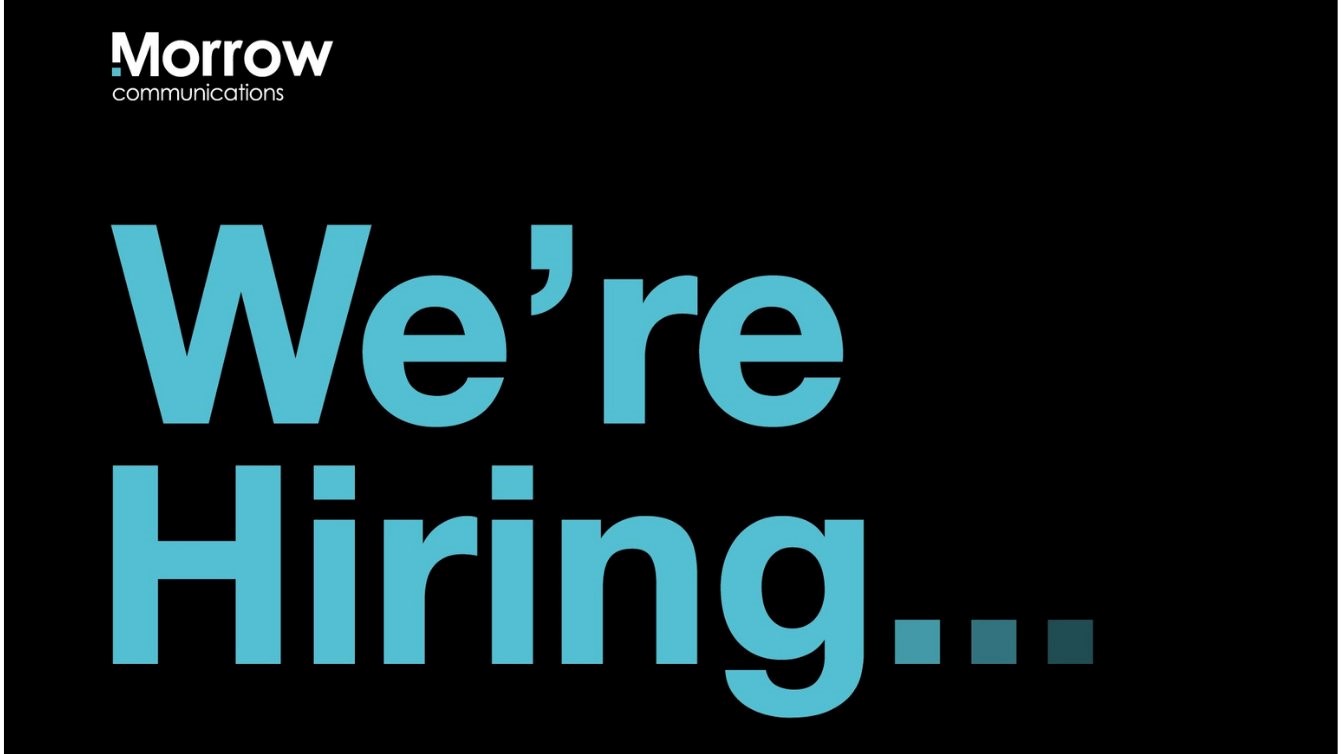 As we head towards 2023, we are seeking a range of new talent to join our award-winning integrated communications team. If you are after a new challenge for the New Year or feel that you need a change then watch this space. Here's something to mull over at the Christmas dinner table.
As a starter, we currently have a role for a new Producer/Director to join our Creative Services team. The successful candidate will help produce high end, creative video productions and online content focused on delivering clear and compelling messages for a wide variety of clients across all sectors. You can find out more and apply here before the deadline of 18th January 2023.
https://uk.indeed.com/cmp/Morrow-Communications-1/jobs?jk=05322bff539c647e&start=0&clearPrefilter=1
For the main course, we are expanding our integrated PR/Comms team and will be looking for talented communicators at a variety of levels with a range of experience, expertise and skills to help our clients tell their stories. Our client base is growing and adapting to new challenges and exciting opportunities and so are we. In the New Year we will require additional support for several of our key blue-chip accounts at a senior, middle and junior level and where digital communication is increasingly critical as part of our integrated comms solutions.
And for dessert, we will very soon be offering a maternity cover opportunity for a talented Graphic Designer to join our Creative Services team where you will work with a team of graphic and digital designers, art directors, animators, editors and producers to help deliver creative campaigns for our impressive client portfolio. More details to follow about this role in early January.
So why not take the opportunity over the Christmas break and in between the turkey comas to dust down and polish up your CV/portfolio and get ready to tell us why you are the must-see candidate for these different roles. We can promise you a fast-paced, rewarding role with a competitive salary and plenty of opportunities for career growth, all provided in an open, friendly, and supportive environment with relevant training and professional development.
Make 2023 a year to remember. If you can't wait and think you'd be the perfect fit for any of these roles, please feel free to send us your CV and portfolio to: jobs@morrowcommunications.com