Morrow's World is Expanding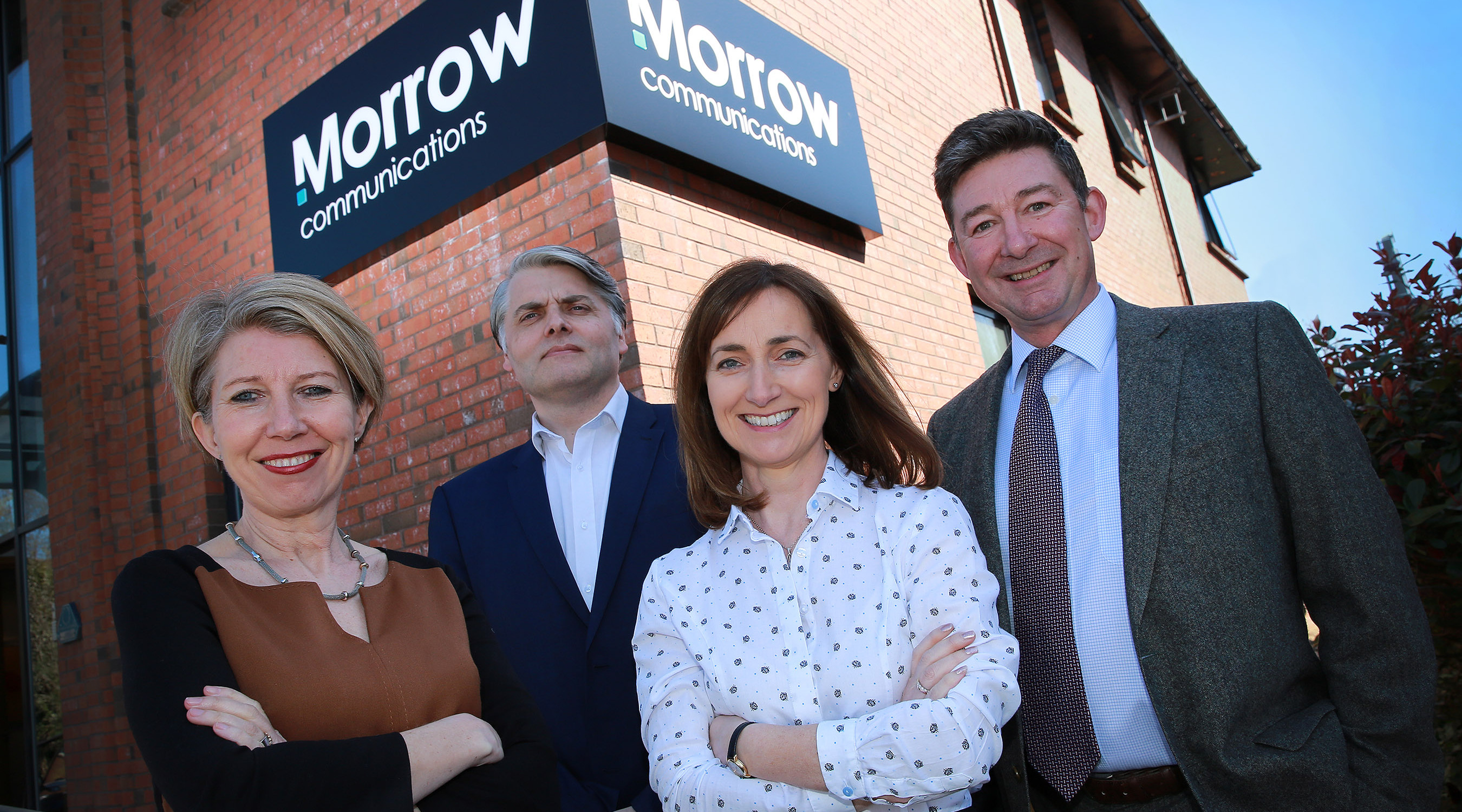 Upwards and outwards…We're delighted to have announced plans to invest £500,000 to further expand our services and export potential over the next three years. The investment, which has been supported by Invest Northern Ireland, will create at least seven new jobs, increasing our workforce to over 30 as we seek to double our export business by 2018.
Offering a wide range of strategic communications support including public relations, digital marketing, event management, video production, on-line learning content, advertising and graphic design, this expansion programme is responding to a growing demand for specialist communications services across the UK, Ireland and further afield.
Celebrating 30 years in business this year, we recently unveiled a new brand identity and website, and plans are well underway to redevelop our offices to cater for the business expansion.
To further support our growth strategy,  we have also appointed leading corporate governance and leadership consultant, Joy Allen as non-executive director and chair for a three year term.
Speaking about the growth plans, Managing Director, Peter Morrow said:
"Northern Ireland is an exporting region – be it in food and drink, ICT, engineering, business services or wider manufacturing – and this is a reflection of our client base. We have a very talented team of people and we are proud to have been able to assist many companies from these sectors to develop and grow their domestic and export sales, extending our service capabilities along the way. We are now seeing increased scope for our integrated approach from the wider Irish and GB markets, and we feel confident that our investment will help us capitalise on these opportunities, positioning us as players on a substantial export market stage and adding to our already strong local market presence."
Well said that man !