Line Up, Line Up for Bathline!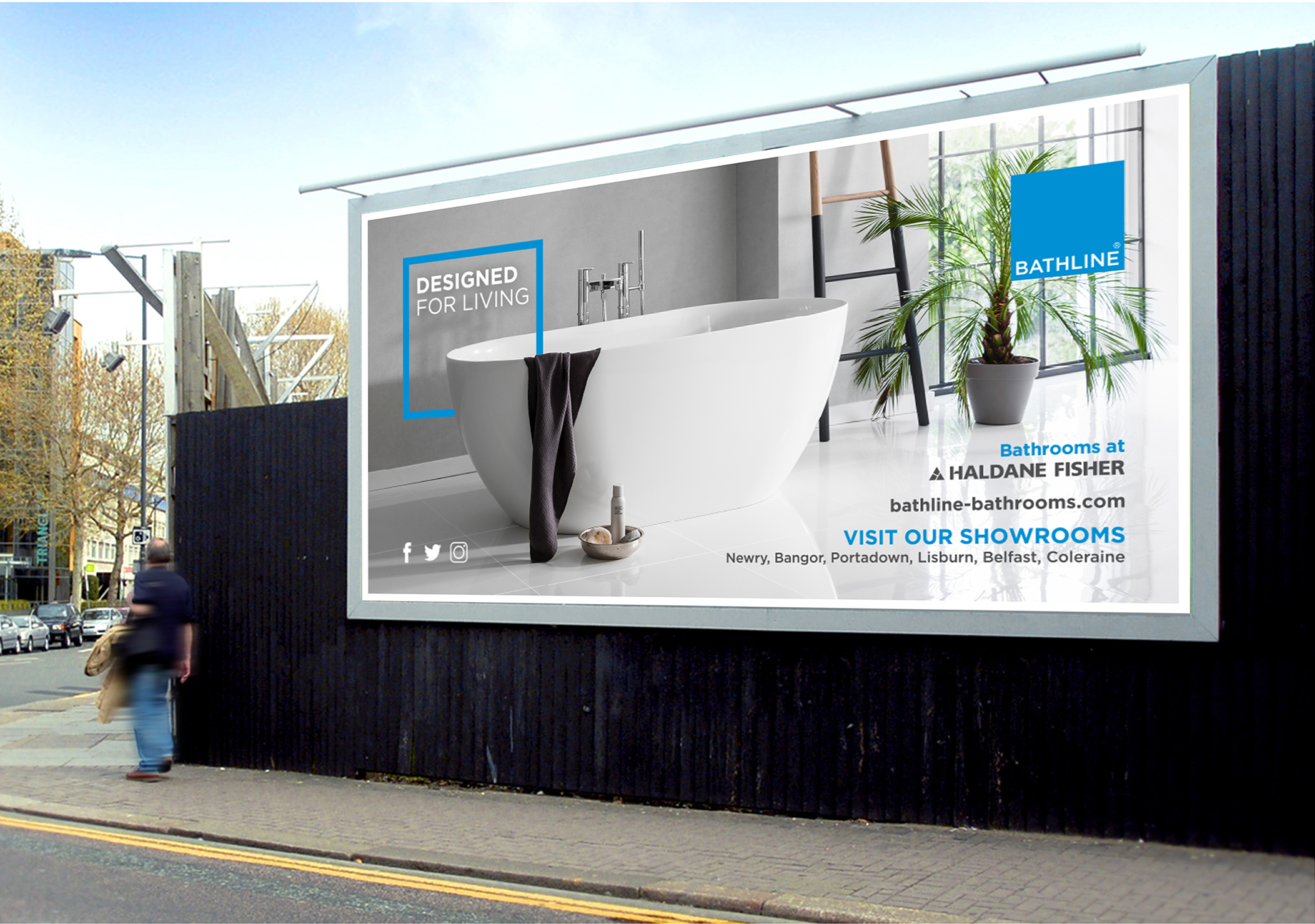 Our creative and video production teams have been 'flushed' with success, working with Haldane Fisher to launch its new bathrooms brand, Bathline.
The brand launched earlier this year with an outdoor, print and digital campaign, showroom point-of-sale and video content featuring local boxing legend Carl Frampton – all created by Morrows. Our copy-writing team also developed brand messaging and copy for the new Bathline website.
Bathline is part of family owned Builders' Merchant Haldane Fisher and has six bathroom showrooms across Northern Ireland. Bathline offers a complete bathroom design service combining quality design, expert advice and exceptional customer care – all core values of the brand.
Bathline has been 'bathed' in glory since its launch and we're delighted to continue working with its talented team to develop creative for its spring event and exciting upcoming promotional campaigns.