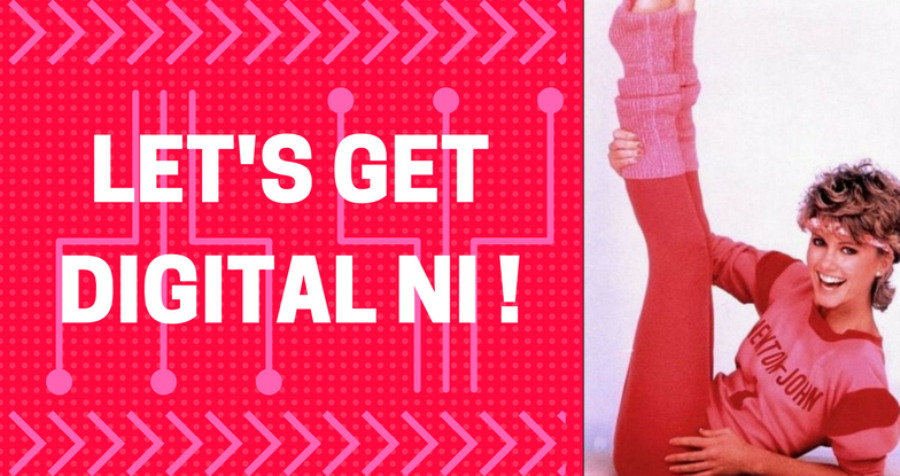 That was the call to action for Northern Ireland businesses and brands to embrace the benefits of digital communications as part of their communication mix at the recent launch of the PRCA Digital PR and Communications Report 2016.
We were delighted to Chair the evening which was attended by over 50 representatives from the local communications industry, agencies and in-house. Our colleagues in the PRCA presented key findings from a UK-wide survey of in-house and agency communications experts. It revealed the latest developments and trends in digital communications across the UK and largely pointed to a sector that now sees and understands the true value of digital communications as part of an integrated offering. This was followed by an insightful discussion from a panel of experts and the audience – who discussed the changing media landscape, the increasing importance of video content and the rise in importance of social influencer outreach.  It also focused on the importance of ongoing skills development and education around digital given the fast changing nature of the digital world.
Thankfully the evening confirmed that we have clearly entered the third stage of digital communications evolution. Now that the often aimless 'gold rush' type fever that surrounded digital has receded, we have reached a more mature phase. During the 'gold rush,' there was far too much focus and attention on the 'how' of digital marketing and communications and not enough on the 'why'.
In Northern Ireland, we have adopted a more cautious approach to digital with some companies and brands only recently beginning to dip their toe in digital waters.   Who knows, maybe this isn't a bad thing and by biding their time they may be well placed to learn from the mistakes of others on how best to strike gold with digital comms. That only works though if they do indeed learn and go one better, but there is no doubt it does present a significant opportunity for companies and brands if they approach it in the right way.
Importantly, digital channels are now increasingly being assessed on their merits, what they can do and what they can't and not simply adopted because they are the next 'must have' fad.  The fact that average digital marketing spend has increased proportionately by 9% of overall marketing spend since last year does, however, show a direction of travel. The report also suggested a drop in the lack of understanding from the boardroom about digital/social media, which might point to an acceptance of the value of such spend. That said the main reasons flagged for not using digital/social more frequently are a lack of budget (46%) and lack of staff (32%)
As communications consultants, we have always seen our role to firstly challenge our clients brief and to better understand what they hope to achieve from their communications and marketing strategies before we start doing things and that requires us to now understand the opportunities which digital offers. But we find ourselves having to remind some clients that digital marketing is still marketing. Digital Communications is still communications.  Experience and expertise in both still count. Branding and messaging matters as much as it did before. Shiny and new doesn't always equal smarter and better. Integration was always important but with the growth of digital, it is even more important than it was before.