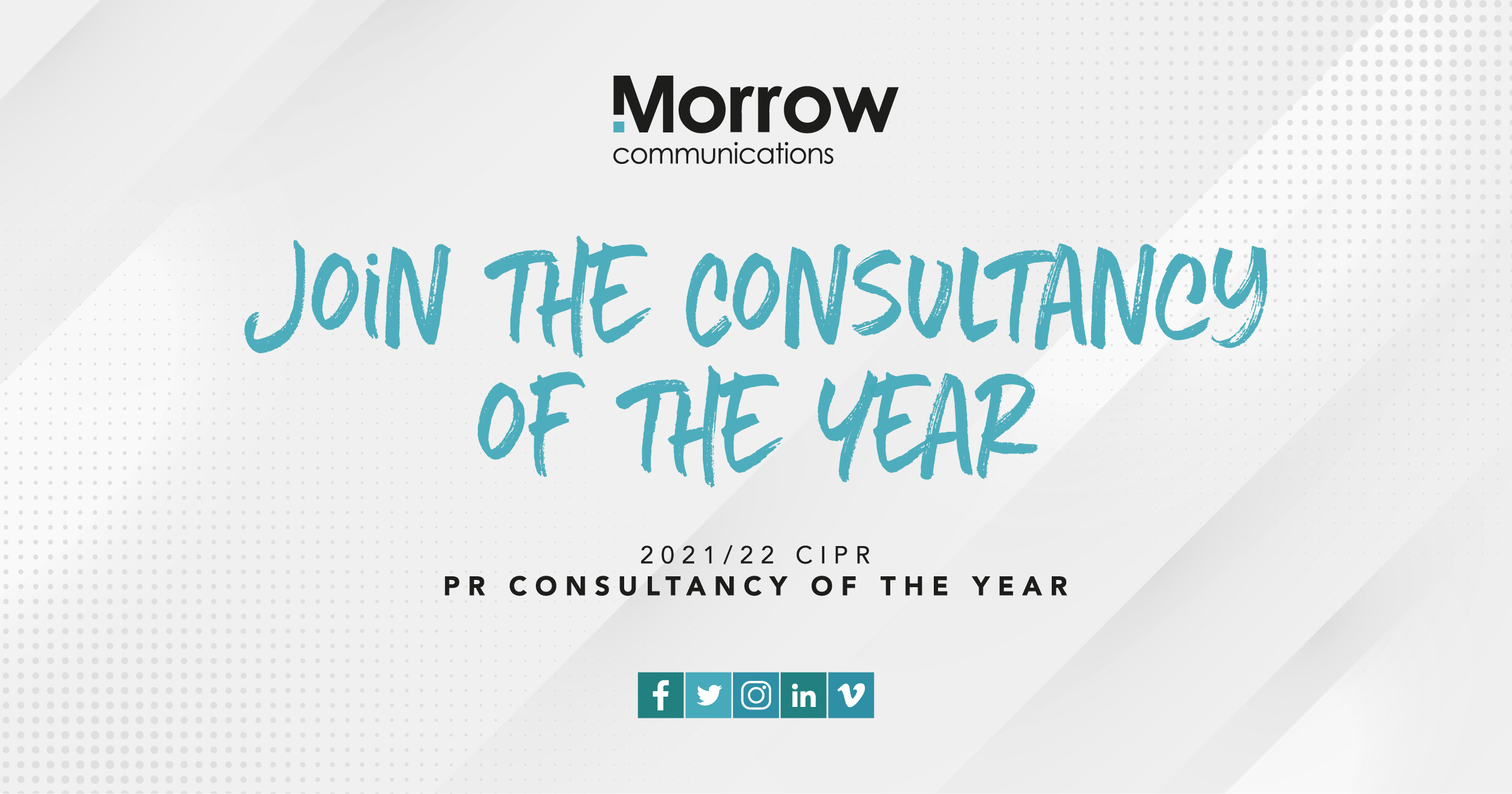 As current CIPR Consultancy of the Year 2021/22  we are looking for a number of experienced and enthusiastic communications and event professionals to join our award-winning PR & Communications team.
We currently have a number of opportunities for:
Snr Communications Manager (SCM)
Events Coordinator (EVC) 
Our client base is growing and adapting to new challenges and exciting opportunities and so are we.  We now require additional support across our services to meet growing client needs. Successful applicants will work as part of core client teams and bring energy and experience to the respective roles.
In return, we will offer a fast-paced, rewarding role with a competitive salary and plenty of opportunities for career growth. This will be provided in an open, friendly, and supportive environment with relevant training and professional development.
More details about the roles and how to apply can be found below.
Events Coordinator Job Spec -Jan 2022
Snr Comms Manager Job Spec -Jan 2022
The deadline for applications is 5pm on Friday 28th January. Email applications via Indeed or directly to jobs@morrowcommunications.com