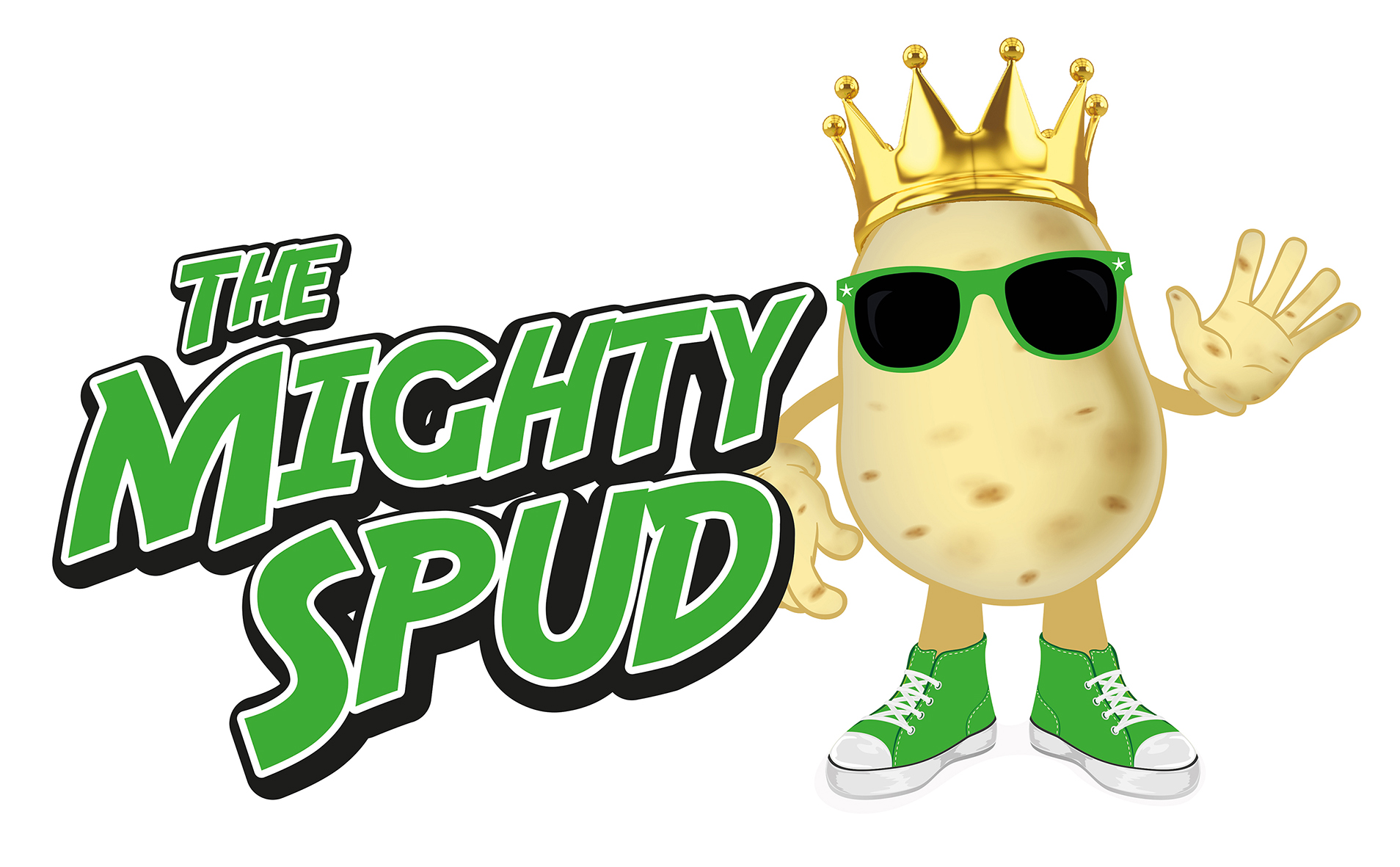 Imagine life without the potato. No creamy mash, no crisp roast tatties on a Sunday evening, no baby boileds dripping with butter? Surely a world too wrong to picture! But you may be shocked to learn that potato consumption in Northern Ireland has actually declined with rice and pasta elbowing their way onto our plates. When we were contacted by a group of potato growers, processors and packers to right this wrong – how could we say no? Our goal was simple; to re-establish the potato as a mealtime must-have and to give its humble image a 'mighty' makeover.
Since we launched The Mighty Spud campaign we have spent the past eight months building up a strong social media following by showcasing the endless ways we can use potatoes, the impressive nutritional creds they hold (who knew a potato has more potassium than a banana?) and by partaking in a lot of potato based craic and humour! We've also worked hard to shout about the great work the Northern Ireland Stakeholder Potato Promotion Group (NISPPG) is doing in keeping our potato tradition alive.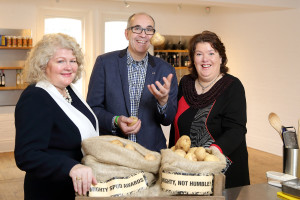 As part of the campaign, in January, Chef Paula McIntyre led the search for the best potato dishes that Northern Ireland has to offer in the inaugural Mighty Spud Awards 2016. The public were called upon to nominate restaurants, takeaways and pubs that should be recognised for their culinary expertise when it comes to the 'spud'.
Now we knew that Norn' Ireland was passionate about the 'spud' but even we couldn't predict the response we received. Thanks to some great coverage in the Belfast Telegraph , BelfastLive  and Farming Life  to name a few,  hundreds of you had your say on what makes the perfect crispy yet fluffy chip and more importantly who sells it!
The entries were shortlisted by a judging panel made up of Paula at the helm, Michele Shirlow (Food NI), Michael McKillop (Glen's of Antrim Potatoes) and Angus Wilson (Wilson's Country Potatoes) who then visited venues across Northern Ireland for a week of tasting (tough life…eh) before selecting the winners. The final four champs stood out for their mighty taste, quality and ability to push the boundaries when it comes to the humble spud.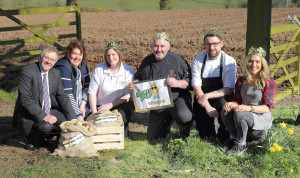 The Mightiest Chip in Northern Ireland was awarded to Mortons, Ballycastle who were a standout in the category, The Hillside Bistro, Hillsborough won Mightiest Mash, Tony and Jen's, Belfast picked up the accolade for Mightiest Healthy Potato Dish and The Yellow Door, Portadown was honoured with serving the Mightiest Innovative Potato dish in the province.
The talented production team at Morrows (they aren't humble either) created this short video to give you a glimpse of the potato genius unearthed in the 2016 Mighty Spud Awards.
All hail the spud. To learn more about the campaign visit www.mightyspud.com or join the conversation on Twitter @MightyNotHumble