Ground breaking first at Morrow Communications!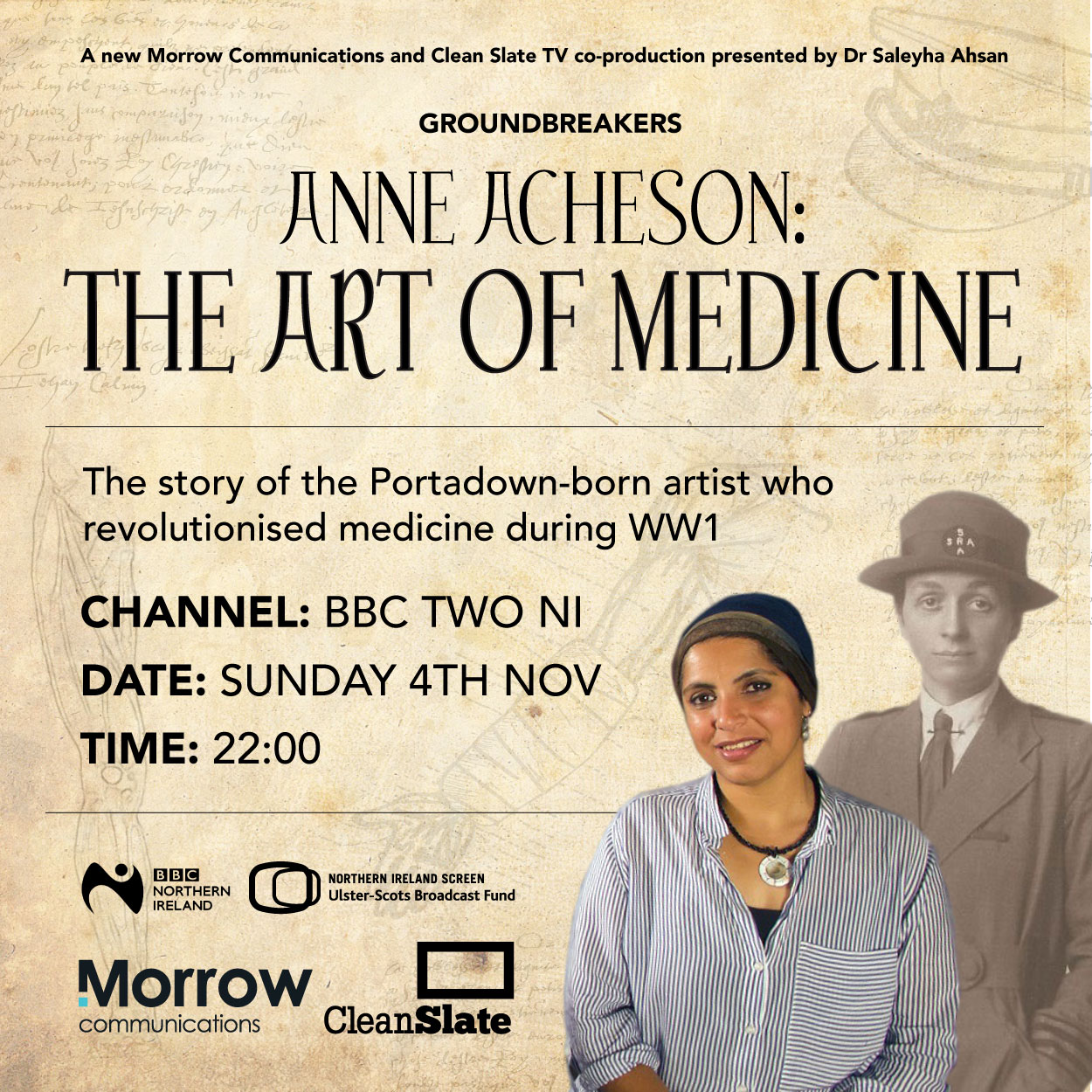 Plaster of Paris being used to help heal a broken bone is a fairly typical sight. But did you know that we have a Portadown-born sculptor to thank for it?
Our first ever television documentary tells the story of a pioneering Ulster woman, Anne Acheson, who developed medical innovations during WW1 that are commonplace in hospitals even to this day.
Co-Produced by Morrow Communications and Clean Slate TV, 'Groundbreakers: Anne Acheson: The Art of Medicine' will be broadcast on BBC Two Northern Ireland this Sunday 4th November at 10pm.
I first came across the remarkable story of Anne Acheson as part of our research for a comprehensive online educational resource, 'Our Artists: An Ulster-Scots Legacy'. Anne's incredible innovations, her work ethic, determination and the contributions she made to medicine during WW1 were a story that fascinated me, and I was amazed to find that it was relatively unknown.
I felt that is was a story that deserved to be told, and after contacting Anne's relative Neil Faris, I knew that it was a story that really could be told given his vast family archive which including reams of correspondence between Anne, her siblings and a large amount of family photographs.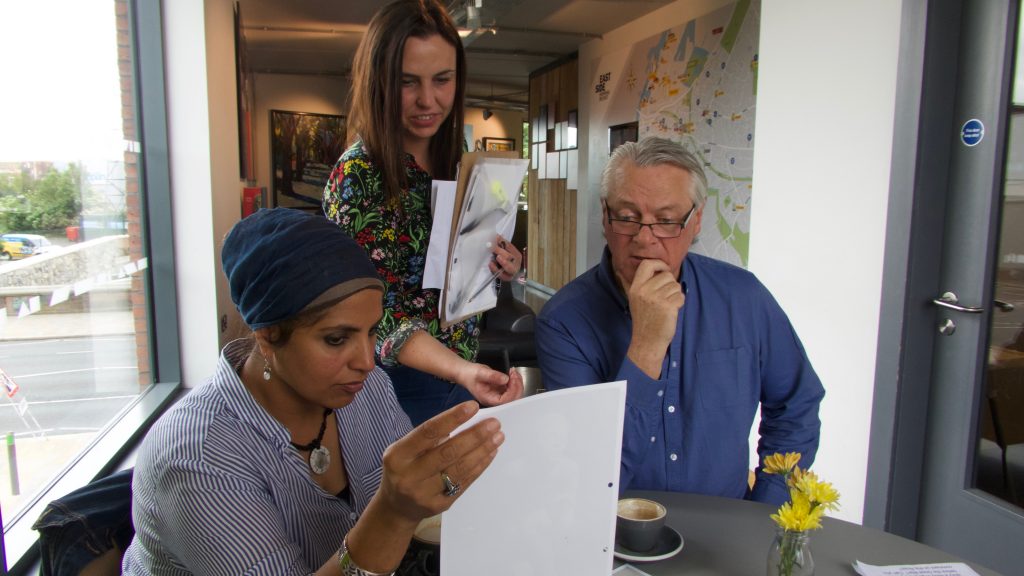 We were delighted that BBC Northern Ireland were also excited by the project and from collaborating with local television production company Clean Slate TV, Morrow Communications got the green light on our first local television documentary thanks to the support of Northern Ireland Screen's Ulster-Scots Broadcast Fund.
Filming took place both here in Northern Ireland and in Anne's adopted home, London. We met and worked with fascinating characters and the more I learnt about Anne Acheson, the deeper my admiration for her grew – an experience I believe was shared other members of the production team and our documentary presenter, Dr Saleyha Ahsan.  Dr Ahsan has worked on the front line both as a Doctor and as a member of the British Army, she felt a real connection to Anne's story, both as a medic and as a woman.
After many months of hard work, we are proud to present the untold story of one Ulster's heroic and innovative groundbreakers, Anne Acheson. Be sure to tune in this Sunday, BBC Two Northern Ireland at 10pm. The programme will then be available on BBC i player under the Ulster-Scots section.
Aisling Gallagher, Producer, Morrow Communications