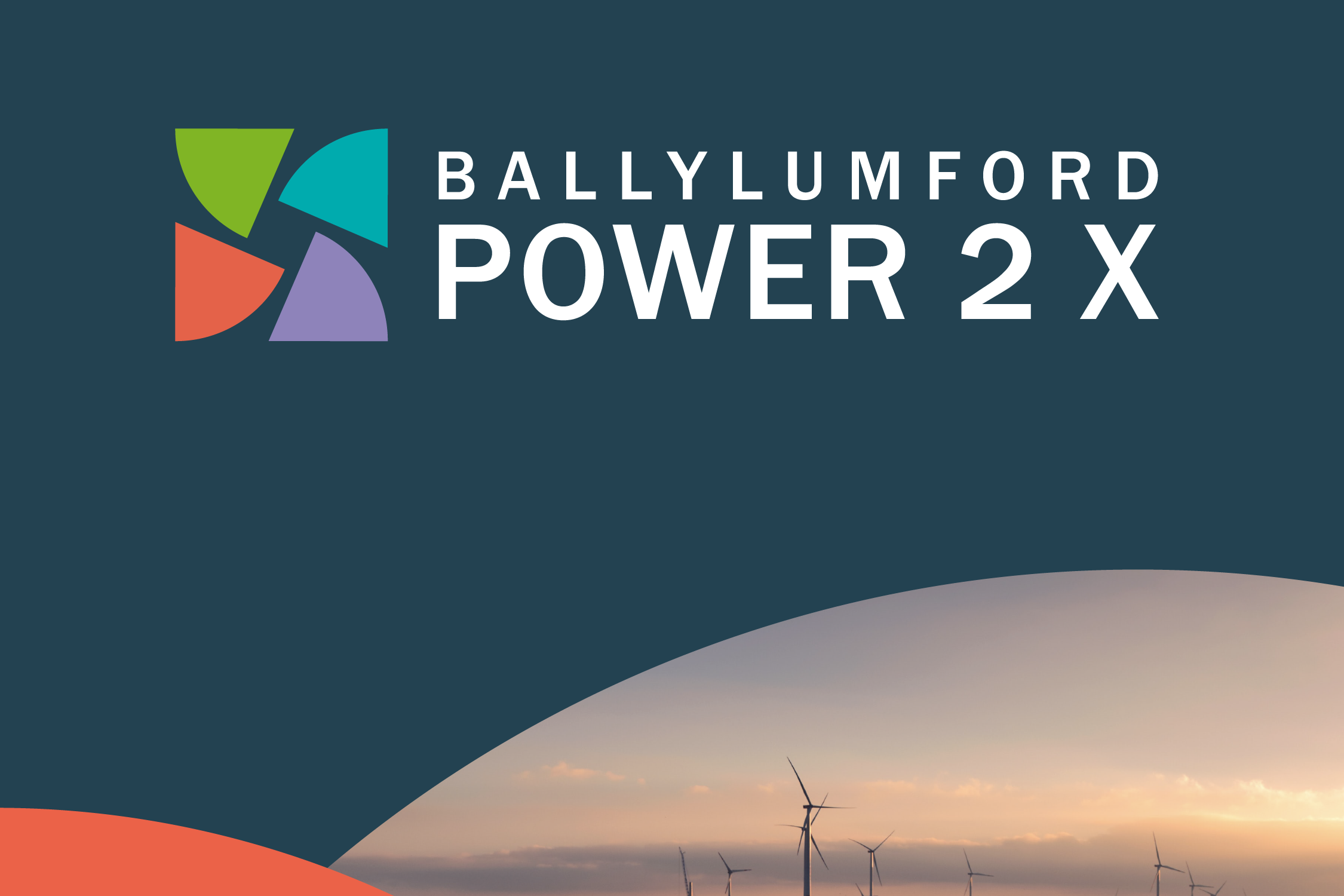 It's no secret that the road to Net-Zero is one of the most important journeys for a business to take, but how do you bring people with you on this voyage?
We've been delivering communications strategies within the energy sector for over 40 years, and we are proud to have a growing specialism and client base in the important renewables and sustainability sector.
The past year has not only seen a collaboration between multiple partners to roll out a pioneering green energy project here in Northern Ireland – but a collaboration across our integrated teams at Morrows to deliver it to the public.
The Ballylumford Power-to-X project was established to investigate the potential of delivering a fully green hydrogen gas network in Northern Ireland and its benefits and challenges. Spoiler – it can happen! Our task was to create awareness and understanding of hydrogen technology, the project itself and its milestones, and build advocates on this journey towards green energy.
From brand and web creation, animation production, creating content, establishing and growing a media presence to securing media opportunities and stakeholder engagement – it's been quite the year and team effort here at Morrows HQ.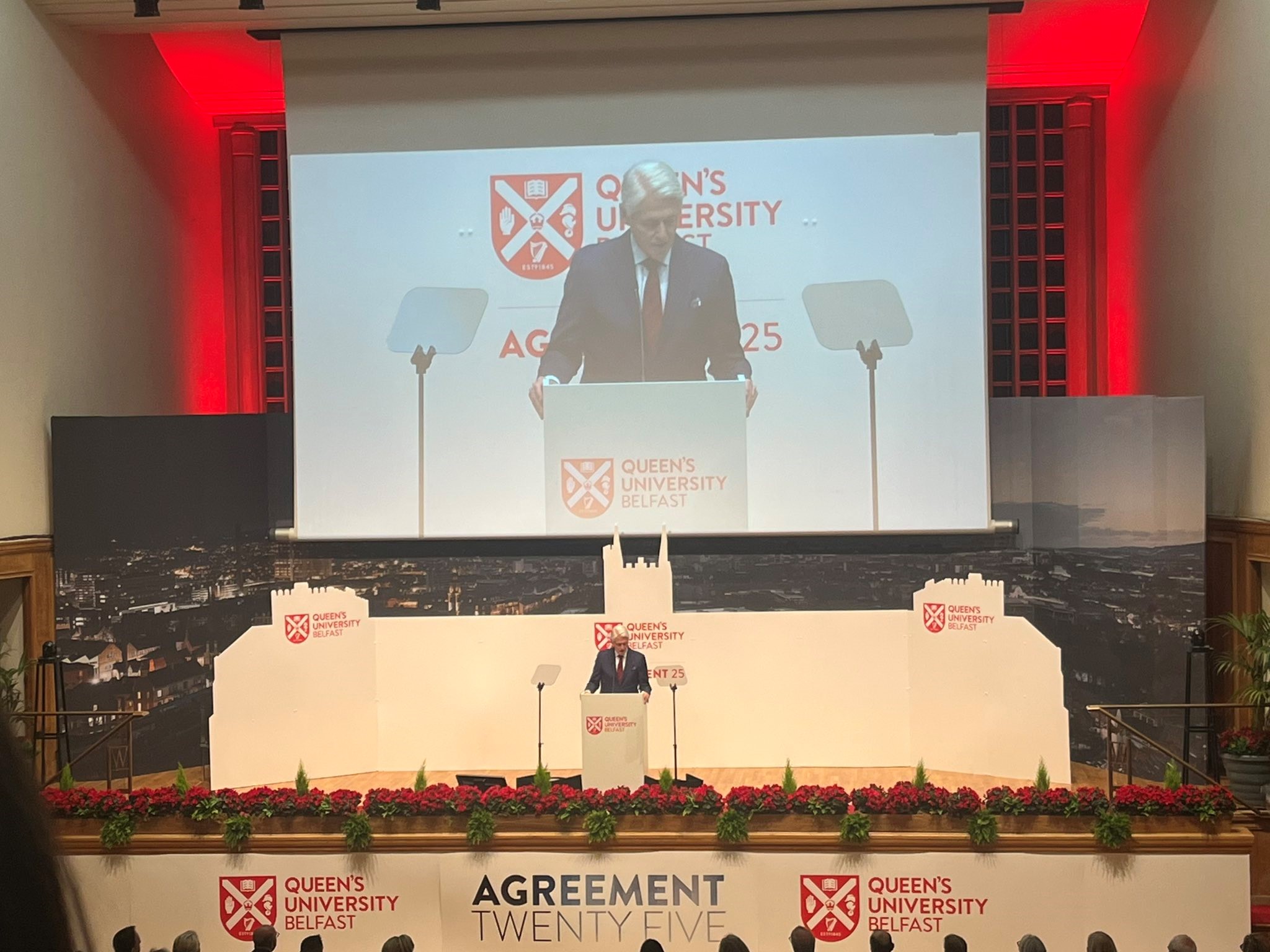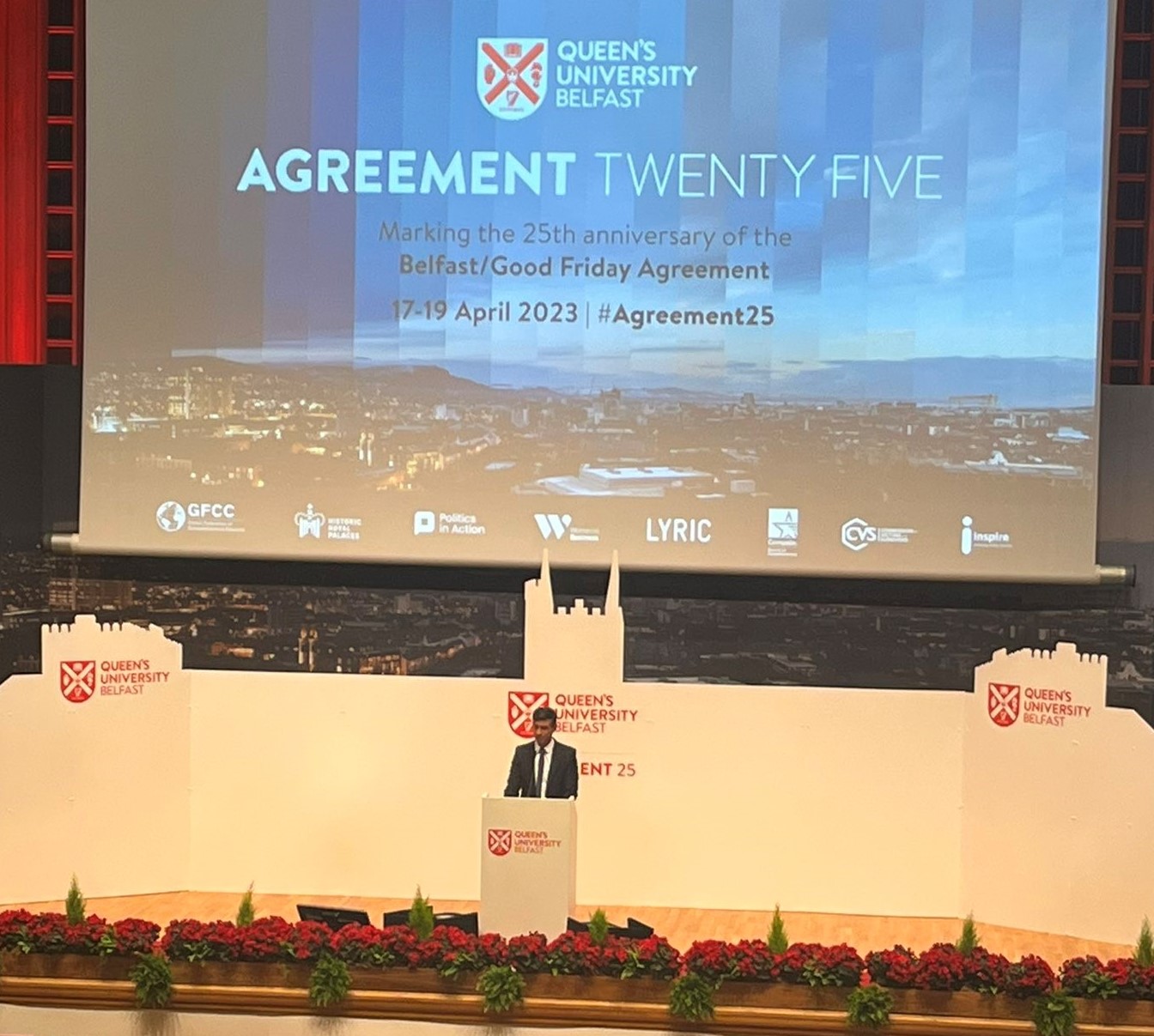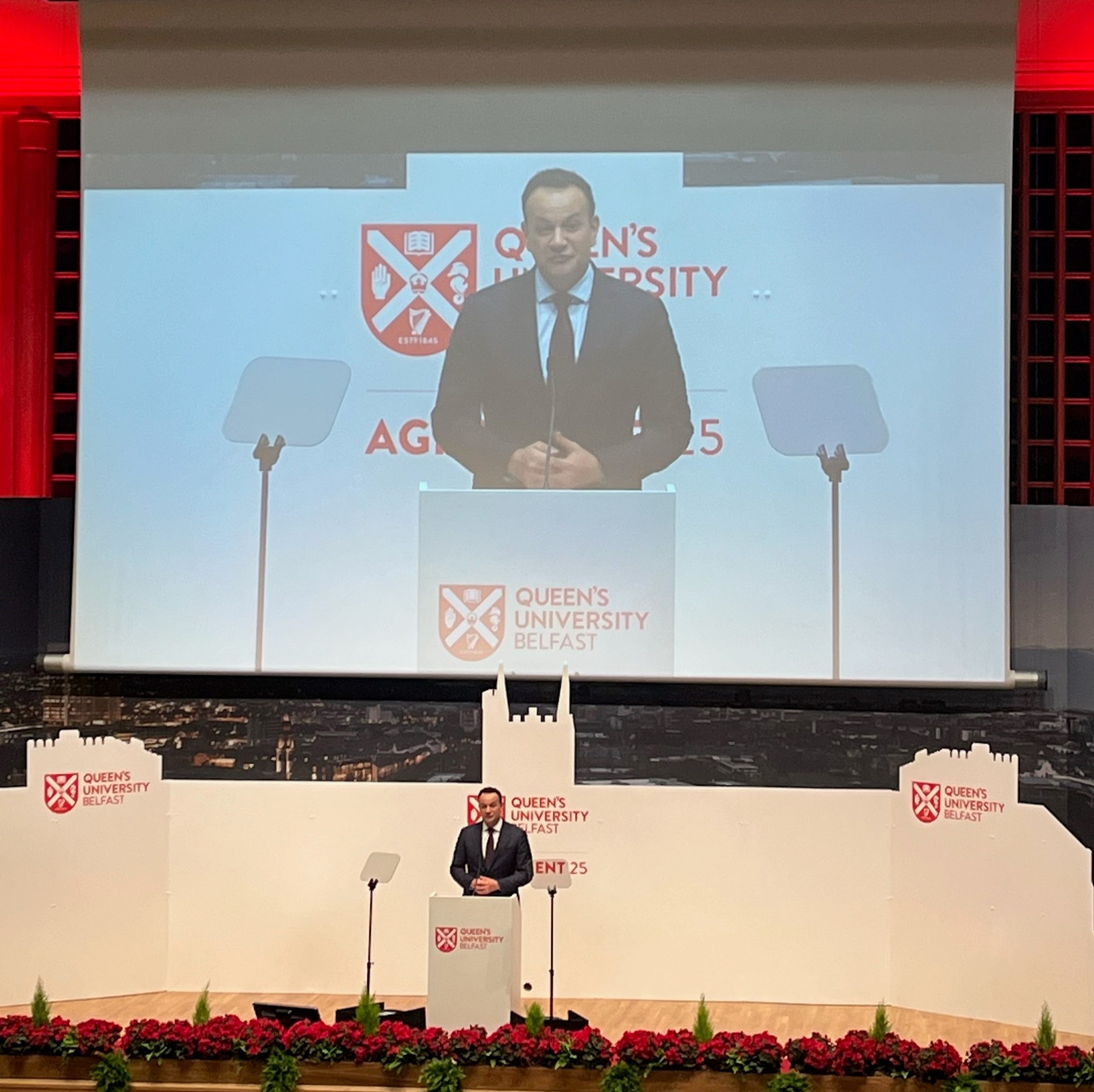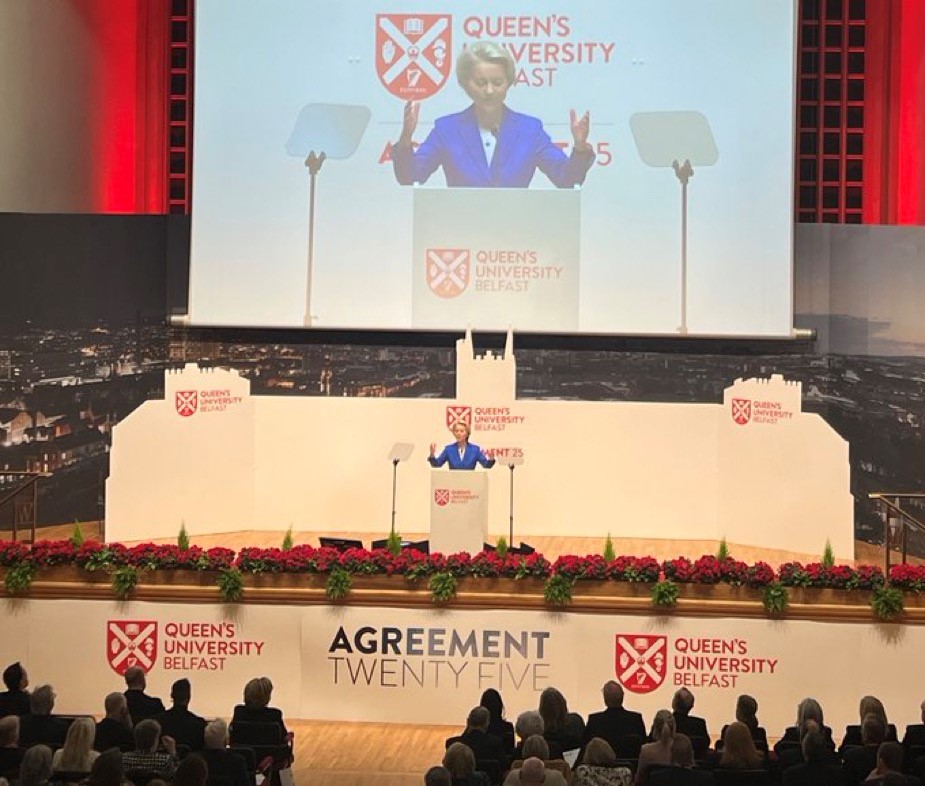 A brand, new look
With four key partners, a plan but nothing physical or visual to show, we needed to create a brand to bring Ballylumford Power-to-X to life. The project is dynamic, modern and the brand needed to compete but also stand out among a traditionally green heavy visual often seen in the energy sector.
We created a logo that incorporated the four outputs of the Power-to-X process – hydrogen, oxygen, heat, and power – coming together in a strong graphic identity, also showing the four partners coming together to work as one.
The blue and green colours represent the partner brand identities and the orange and purple give a fresh and confident feel as well as adding differentiation. You can see the how this vision came to life in the project website we created.
Ensuring a cohesive brand look and feel, we also produced a range of design assets including information stands, infographics, PPE, photo props and branded presentation materials.
Sparking imagination
A consortium of engineers creating a blueprint is one thing but translating that into easily understood information to secure stakeholder and buy-in is another!
To help showcase the power of hydrogen we developed an easy-to-understand animation that lay out the Power-to-X process. The scripting and storyboarding went through rigorous feedback to ensure accuracy and to ensure it was engaging and easy to understand.
We leaned into the graphic flat icons of the brand, using simple, elegant shapes to ensure a clean, flat and colourful look. This was then housed on the website, used on social media and in presentations, as well as rolled out at key events. You can see the animation below.
Keeping current
Since its inception in March 2022, we've managed the project's communications in Northern Ireland and the rest of the UK. Key has been making it and the technology easily accessible to a wider audience, highlighting the potential project benefits as part of the UK's wider decarbonisation challenge.
We designed and implemented a successful comms strategy, developing key messaging to educate, engage and generate support from political and business stakeholders as well as at community level. This included press releases highlighting project milestones as well as securing key radio interview slots to help explain the project simply to a wide audience. We also facilitated site visits for stakeholders to show them the importance of Ballylumford as a strategic energy location.
The bytes and the buy in
Support from a range of stakeholders was a key outcome for this project. To launch the project, we hosted a successful business breakfast event at Magheramorne Estate. A venue with proximity to the project and key partners, with views overlooking the Ballylumford site itself – meant the right people were in the room at the right time. Presentations and a Q&A followed by an opportunity to network proved this.
As the project delivered its findings toward year end – things had moved on, the message was that this project had legs, but needed stumbling blocks removed to enable it to run. We chose Belfast as the ideal wrap location to close the project, and a full house of political and sector experts attended The Europa Hotel as event host Wendy Austin navigated the project team's findings, steering the conversation to what needed to happen to make this project a reality.
As the Ballylumford Power-to-X project proves, collaboration is key to success, and as a fully integrated agency here at Morrows, we couldn't agree more.