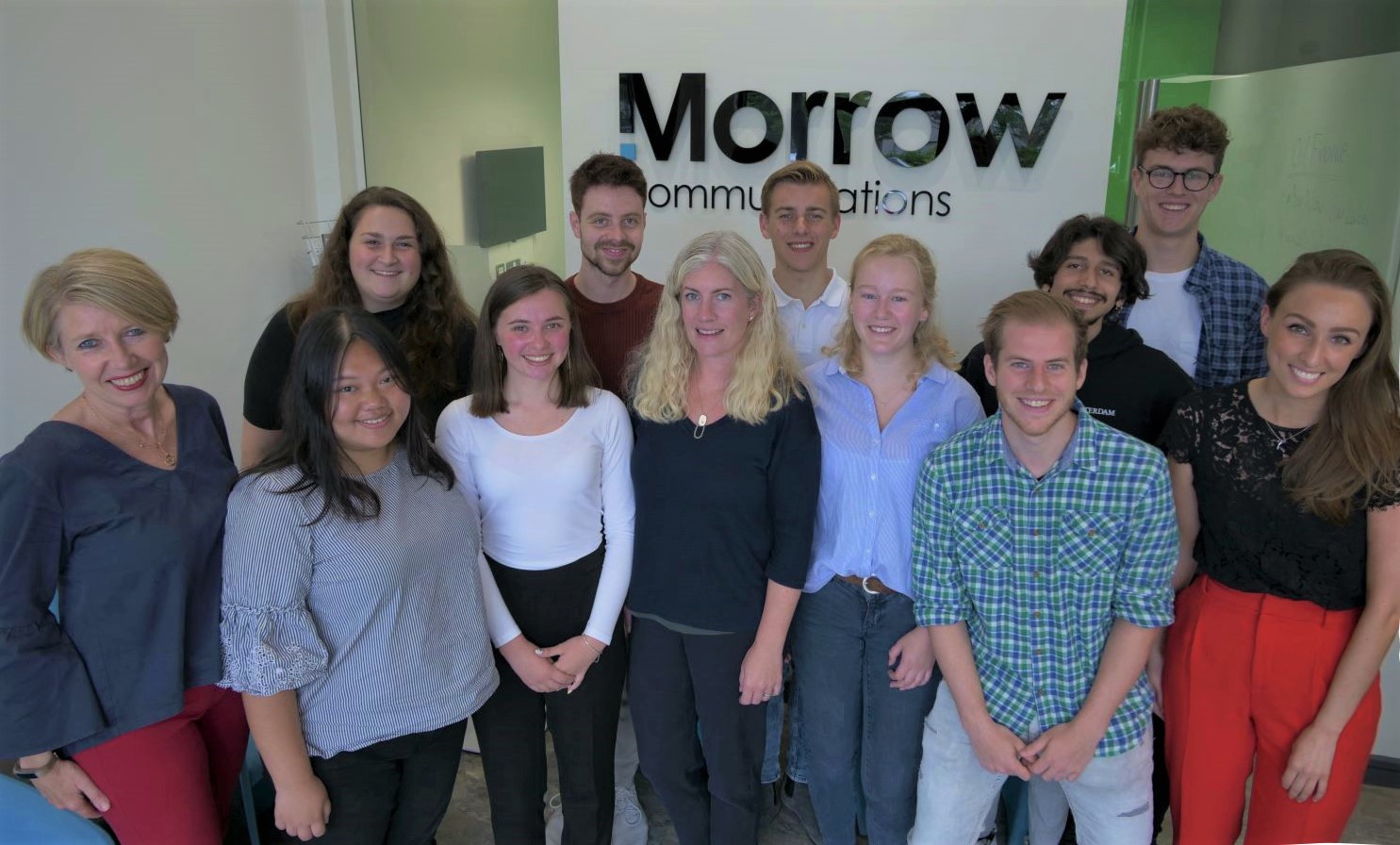 We recently said 'Hallo' to nine communication science students from the University of Amsterdam who paid a visit to Morrows HQ whilst on a recent study trip to Ireland.
Swapping Holland for Holywood, the students took a break from soaking up the local culture to spend time with the Morrows team and learn more about how creative communications operates in the UK and Ireland.
Keen to learn more about how businesses and agencies communicate while facing into noisy headwinds like Brexit and ongoing political wrangling, we gave the students a taste of a number of recent campaigns from clients including Translink, Dale Farm and Asda. Showcasing our methodology to reach target audiences, we emphasised the importance of strategic planning and knowing your key pillars – from initial market research and messaging to campaign execution and post campaign analysis.
Obviously, Social Media Influencer (SMI) Marketing is not unique to the UK, so the group was also keen to learn more about we help businesses activate and track marketing success from such activity. Having worked across a wide variety of SMI campaigns – for clients ranging from Fivemiletown Cheese to George at Asda – there are commonalities in each successful collaboration. An effective, measurable partnership can only come from careful strategic planning, and setting clear KPIs that align to overall business objectives is the first step.
Clearly this topic really resonated with our visitors, as Kelly Nieuwenhuis, Chair of the University's Travel Committee shared her thoughts on our discussions on her own blog here.
It was a pleasure to host such interested and engaged young people from our European neighbours and see their passion for Northern Ireland having already visited all the popular tourist hotspots. We were delighted to share our experiences and hope the trip was beneficial to the students' studies.