From the Big Screen to the Small Screen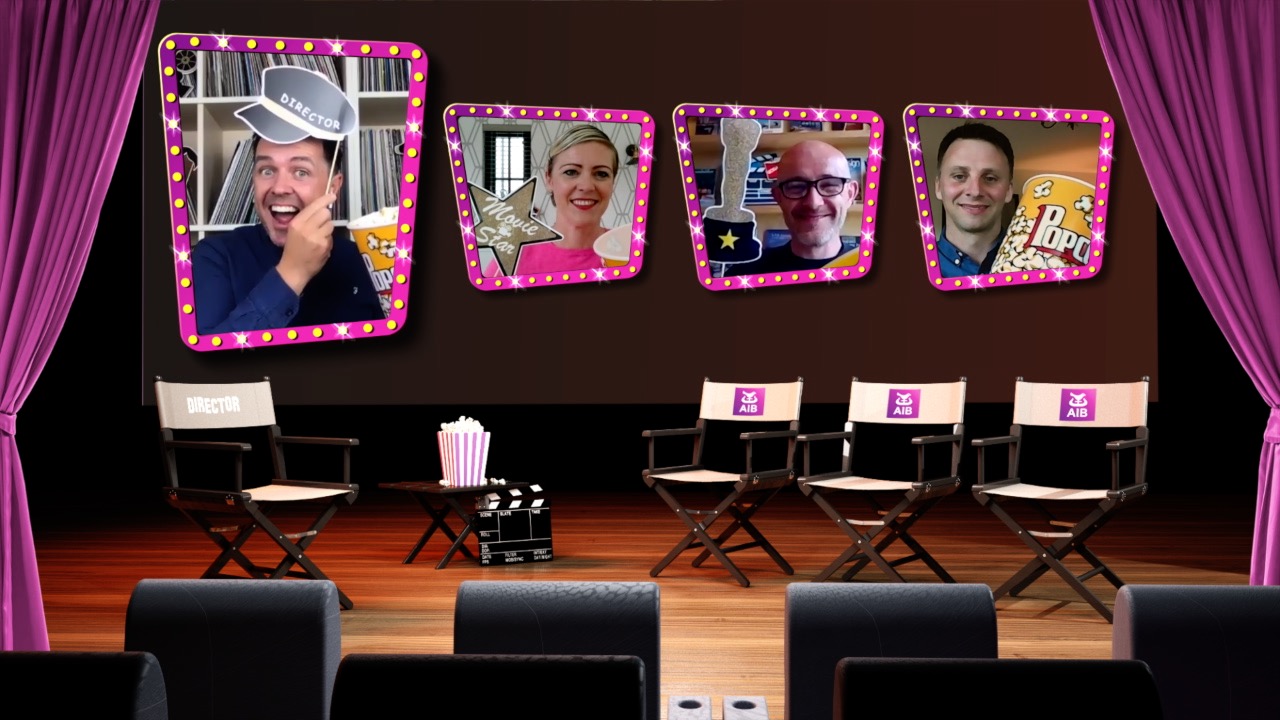 Cinema outings weren't the only thing put on hold over the past number of months. Many people who were planning on building their own home found themselves in limbo as land services and contractors were forced to scale back operations.
Given the restrictions in place as a result of Covid-19, AIB was keen to find a way for aspiring self-builders to get top tips and expert advice on the self-build process from the comfort of their own homes.
Together with award-winning local architect Patrick Bradley – winner of the Channel 4 Grand Designs Anniversary Award – the bank launched 'Movies and Mortgages', a 4-part web series sharing advice and support for people keen to build their own homes.
The episodes which aired weekly on the Cool FM and Downtown Radio websites, followed a successful series of Movies and Mortgages events held by the bank in cinemas across Northern Ireland last year. This roadshow, attended by hundreds of hopeful homebuilders, recently won a prestigious PRCA DARE award for 'Best event, launch or stunt' of the year.
Virtually hosted by Cool FM presenter Pete Snodden, viewers benefited from Patrick Bradley's years of architectural and personal home building experience. They also received valuable insight from AIB Mortgage Advisor Michael McClements who demystified the financial process. Guest star Elaine Donaghy, better known as blogger Elaine Roves 'n Troves joined the panel for episode 4, sharing advice on how she made her award-winning home a reality.
Recording the episodes remotely, Morrow Communications acted as director, producer, scriptwriter and runner, helping the expert panel get 'Zoom ready'. Informative, interesting and in typical Northern Ireland fashion 'good craic', the series has been a smash hit with over 50,000 views for the teaser trailers alone. Watch below to see why!
Episode 4 Teaser: