Celebrating the Life of Robin Morrow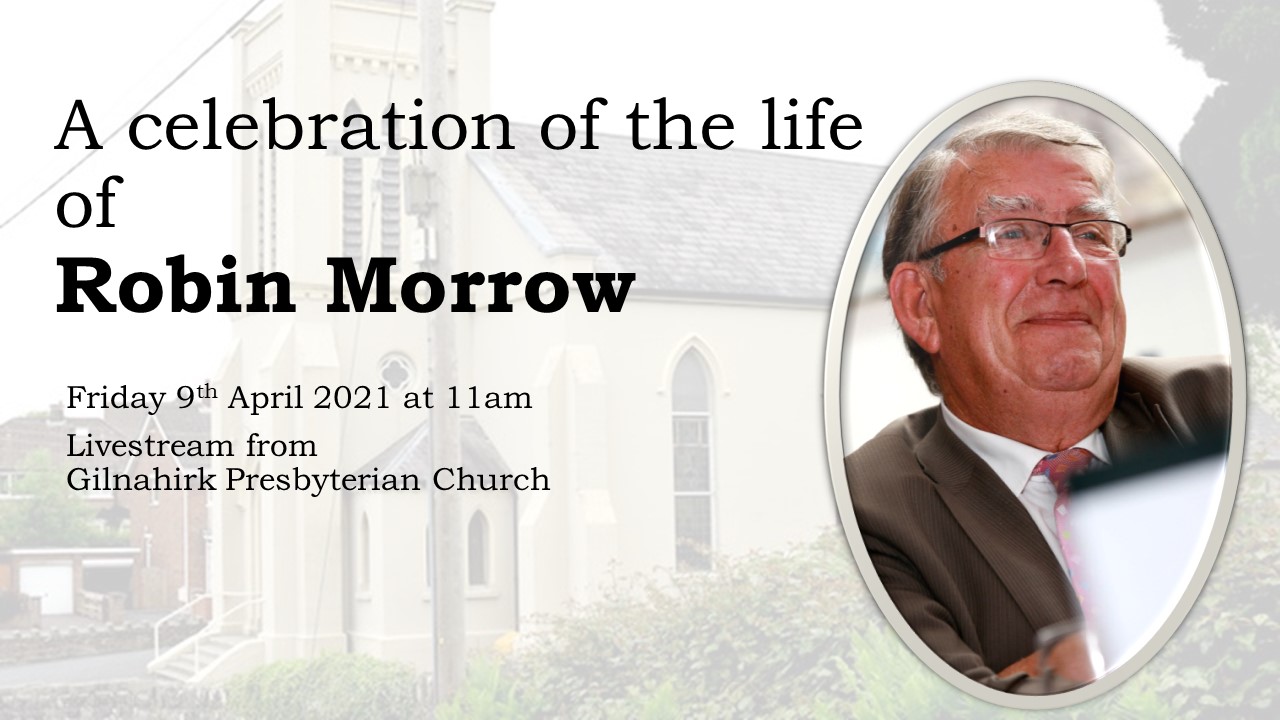 A message from the Morrow family…
The funeral of William Robert Morrow CBE (Robin) will take place on Friday 9 April 2021.
His remains will leave his home at Ben Vista, 54 Ballyhanwood Road at 9.30am, turning right and travelling down the Ballyhanwood Rd, turning left onto the King's Road, and then turning left onto the Gilnahirk Road, passing Cherryvalley, Gilnahirk Primary School and.Gilnahirk Presbyterian Church. The cortege will proceed along the Upper Braniel Road, passing Hillmount Nursery, arriving at Roselawn Cemetery for a private service (family only) at 10am.
This will be followed by a Service to Celebrate Robin's long and very happy life at Gilnahirk Presbyterian Church at 11am. Due to Covid-19 restrictions the Service will, by necessity, be family only but we have arranged for it to live streamed. It will be accessible from 10.45am via the following link  https://vimeo.com/event/871456/c1ca2f9054 The Service will start at 11am sharp.
We would be grateful if you could share this link with anyone who may be interested in being part of this occasion – everyone is so welcome as that's what Dad would have wanted. Following the service, the funeral will also be available to view online.
We would like to take this opportunity to thank everyone for their support and best wishes throughout what has been a challenging time. All being well, Mum (Frances) will be able to attend the funeral but she will have to return to hospital after the service. While we are so sad that we cannot join together to raise a glass to Dad, we know mum will need your support throughout her recovery process. She will welcome the opportunity to reminisce with you in the days and weeks ahead.
Thank You.
The Morrow family.