Celebrating leadership success at Morrows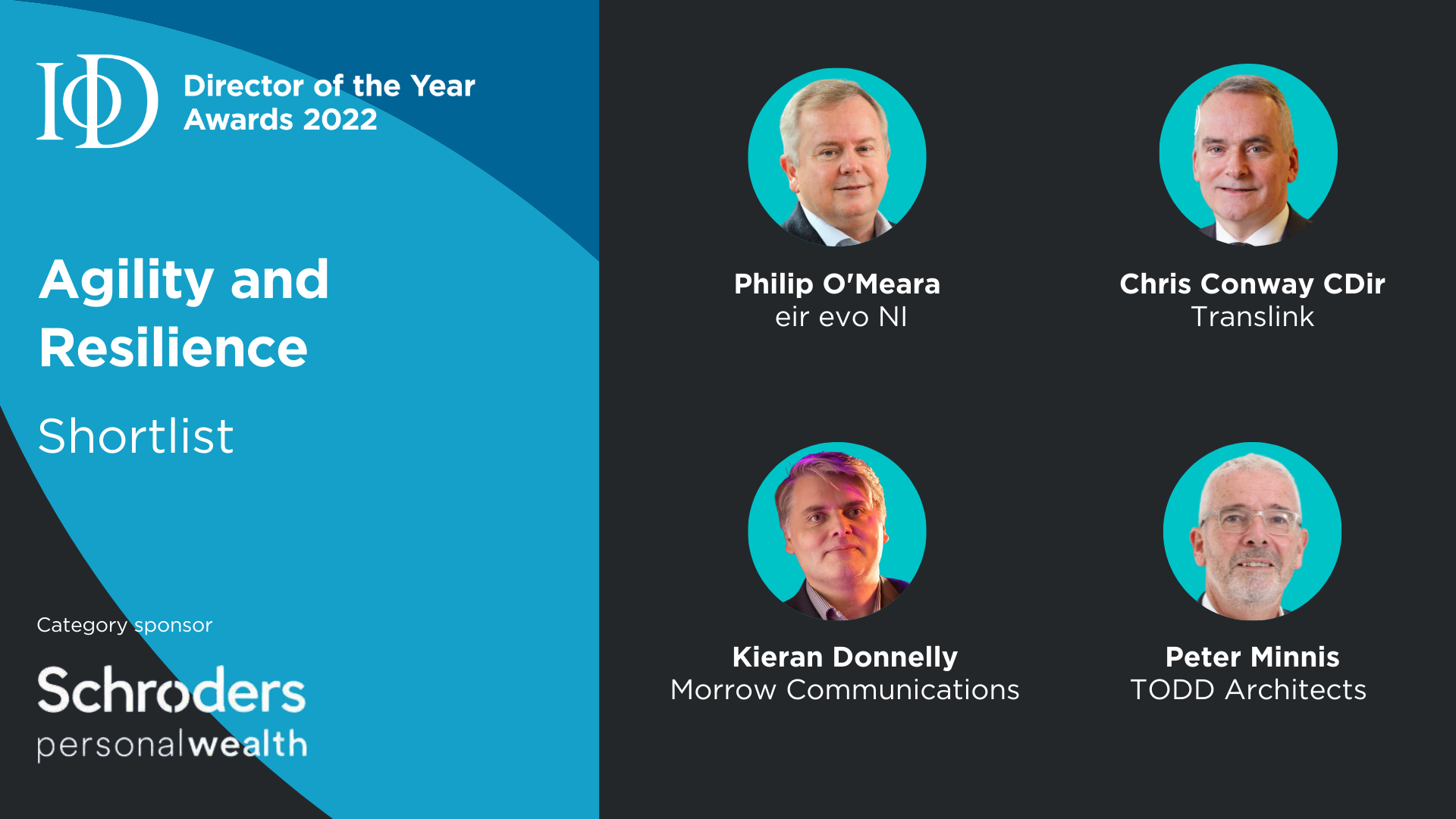 We are delighted that our own Kieran Donnelly and non-executive director, Joy Allen have been named as finalists in the prestigious 2022 Institute of Directors (IoD) Northern Ireland Director of the Year Awards.
Kieran, a stalwart of the communications industry who has been a driving force at Morrow Communications for over 20 years, is a finalist in the 'Agility & Resilience' Director category.
Nominated by colleagues, this award recognises those leaders whose efforts to tackle continuous challenges go 'above and beyond'. An Armagh man who never takes his eye of the ball, Kieran has championed our drive to be fully integrated and totally 'professional'. Thanks to KD as he's known in the team, we've achieved the internationally recognised Communications Management Gold Standard – the first NI-based PR consultancy to attain this level.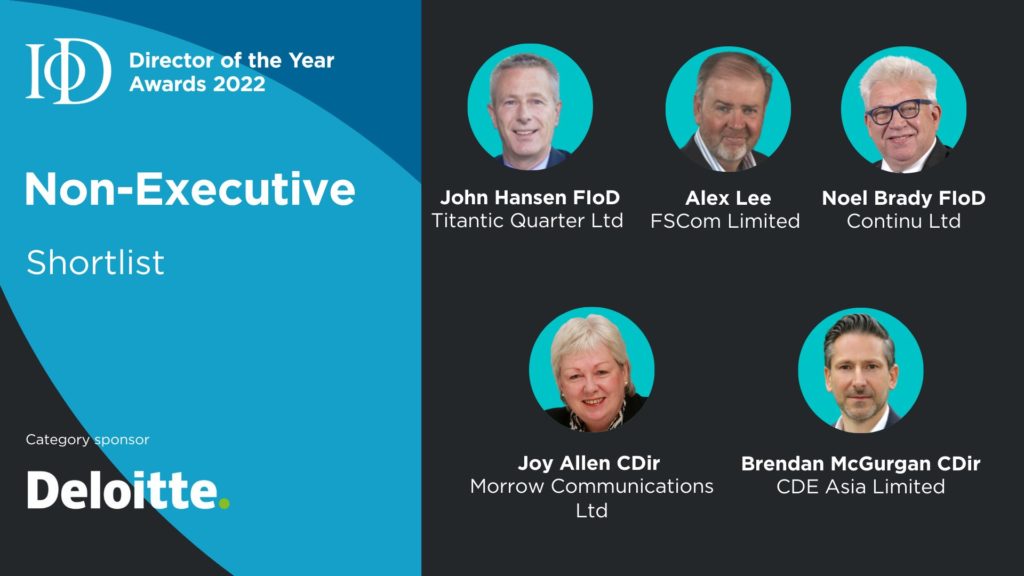 Joy Allen, who has chaired the Morrow Communications board for eight years, has been shortlisted in the 'Non-Executive' Director category. This celebrates those leaders who bring exceptional value and creativity to an organisation, providing independent oversight and constructive challenge. As a pioneer of good governance Joy has ensured our leadership team operates with clarity, strategic direction and total integrity.
Joy and Kieran are in great company on the IOD shortlist and that includes a number of current and past clients of Morrows who we have had the great pleasure of working alongside. We offer our heartiest congratulations to all those shortlisted on their respective achievements.
Recognising Kieran and Joy's success, our MD Peter Morrow said; "What a fantastic honour to have two of our talented leaders recognised in this way alongside the cream of Northern Ireland's leadership crop.
"At both client and company levels, Kieran has always embodied the values of agility and resilience. And never more so than over the past two years when he balanced the demands of his 'work' family, against the most challenging time for his 'real' family. We will never forget the day he received the brutal news that his daughter Lucy had been diagnosed with a brain tumour. Set against the backdrop of Covid, Kieran never once dropped his guard and Lucy's journey to recovery speaks volumes for his leadership skills."
"Joy's ability to keep the board focused and purposeful has enabled us to hone our strategic thinking and stretch ourselves beyond our comfort zone. We're living proof that external expertise is critical to board success and we're so proud to see Joy's passion for good governance recognised by the IoD.
"Together, with the rest of our board team, Kieran and Joy have contributed strongly to a vibrant, thriving, people-focused company culture at Morrows."
We are very proud of Kieran and Joy and wish them the best for the awards ceremony in The Merchant Hotel, Belfast on Friday 9th December. Given the ceremony will be followed by Morrows' famous Christmas Party, it's the perfect occasion to toast our phenomenal team.