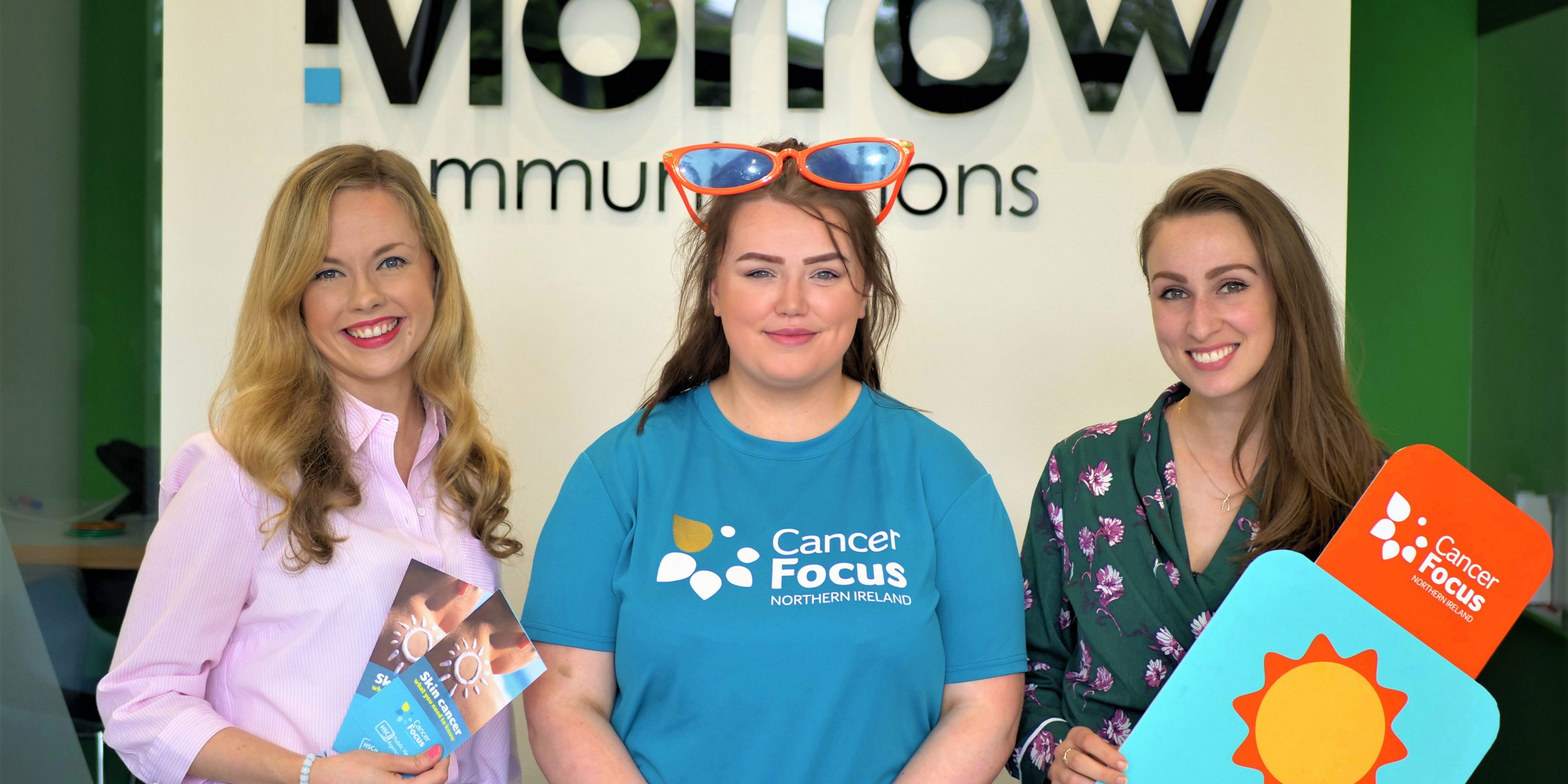 As part of our commitment to Corporate Social Responsibility, we recently invited Cancer Focus NI into the office to educate the team on how to take 'Care in the Sun'.The partnership came about through work carried out for our client, The Lost City Adventure Golf.
Last August, we suggested The Lost City celebrate World Orangutan Day at Cityside Belfast in honour of its mascot, Ollie – with redheads, whether they be natural, dyed or a wig, offered free entry to the adventure golf course.To build on activity this year, we pitched the idea of incorporating a sun safety message through a charity partner – an idea which was embraced by The Lost City team!
We first met Cancer Focus NI Skin Cancer Prevention Officer, Bernadette Miller, at the launch photocall at The Lost City. The charity provided free UV wristbands and information leaflets to visitors of all hair colours to advise on how to protect their skin from UV damage. The Lost City complemented these assets with a free round of indoor golf on Monday 19th August – World Orangutan Day – as a reminder for everyone to take care in the sun.
Following the success of this activity – particularly on The Lost City's Facebook page – we invited Bernadette into the office for an educational talk on how to stay safe in the sun, and to use the charity's skin scanner.
Many of the team were brave enough to check their faces for UV damage using the scanner, which shows the damage sun has already done. Staff also received a UV bracelet to track when UV levels are at their highest throughout the day, along with a series of information assets.
A big thanks to Bernadette and the Cancer Focus NI team for their support on these potentially life-saving initiatives. We look forward to working with the team again in the near future!
For more information on Cancer Focus NI's Care in the Sun programme, please visit https://cancerfocusni.org/cancer-prevention/care-in-the-sun/ or contact Cancer Focus NI on 029 9066 3281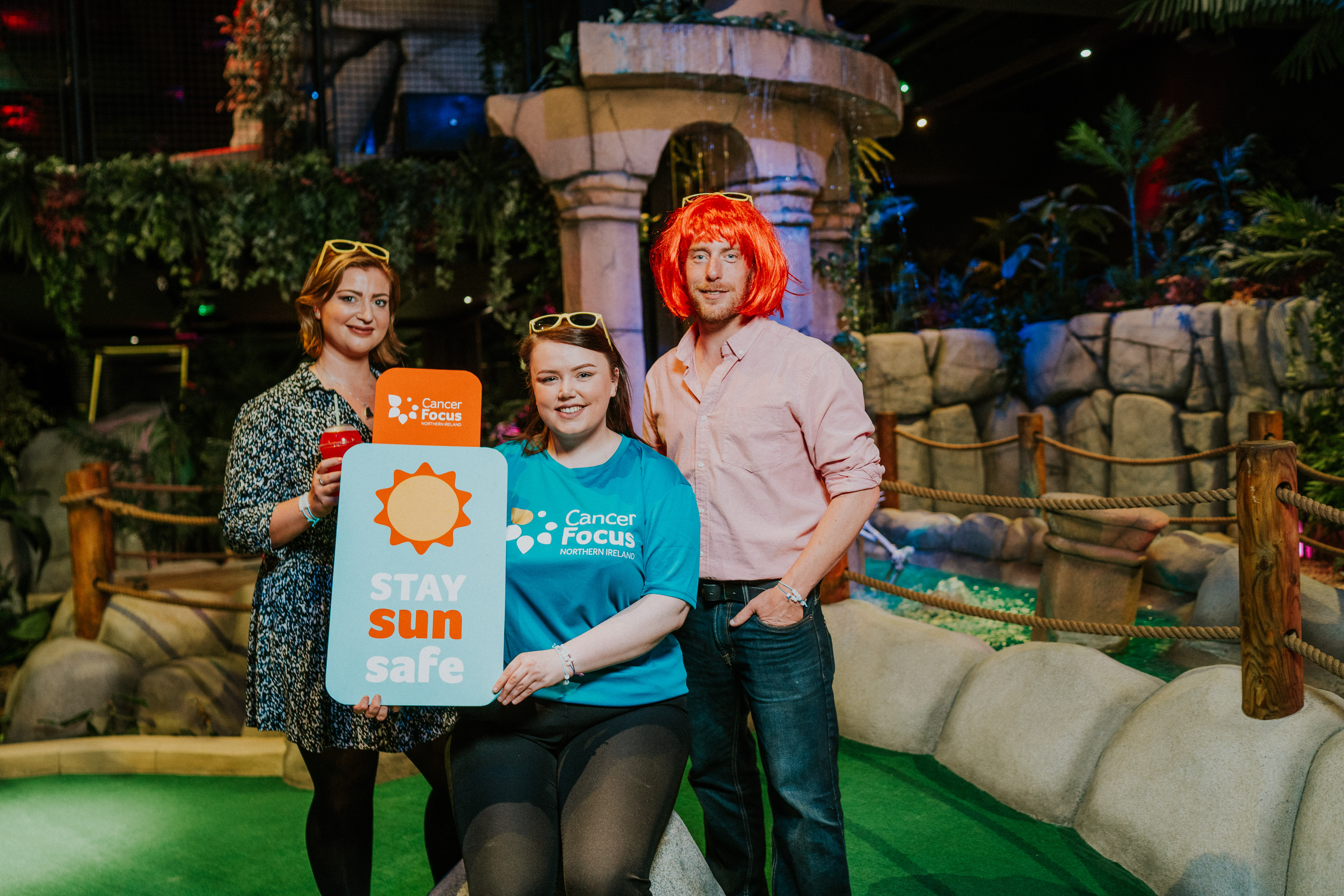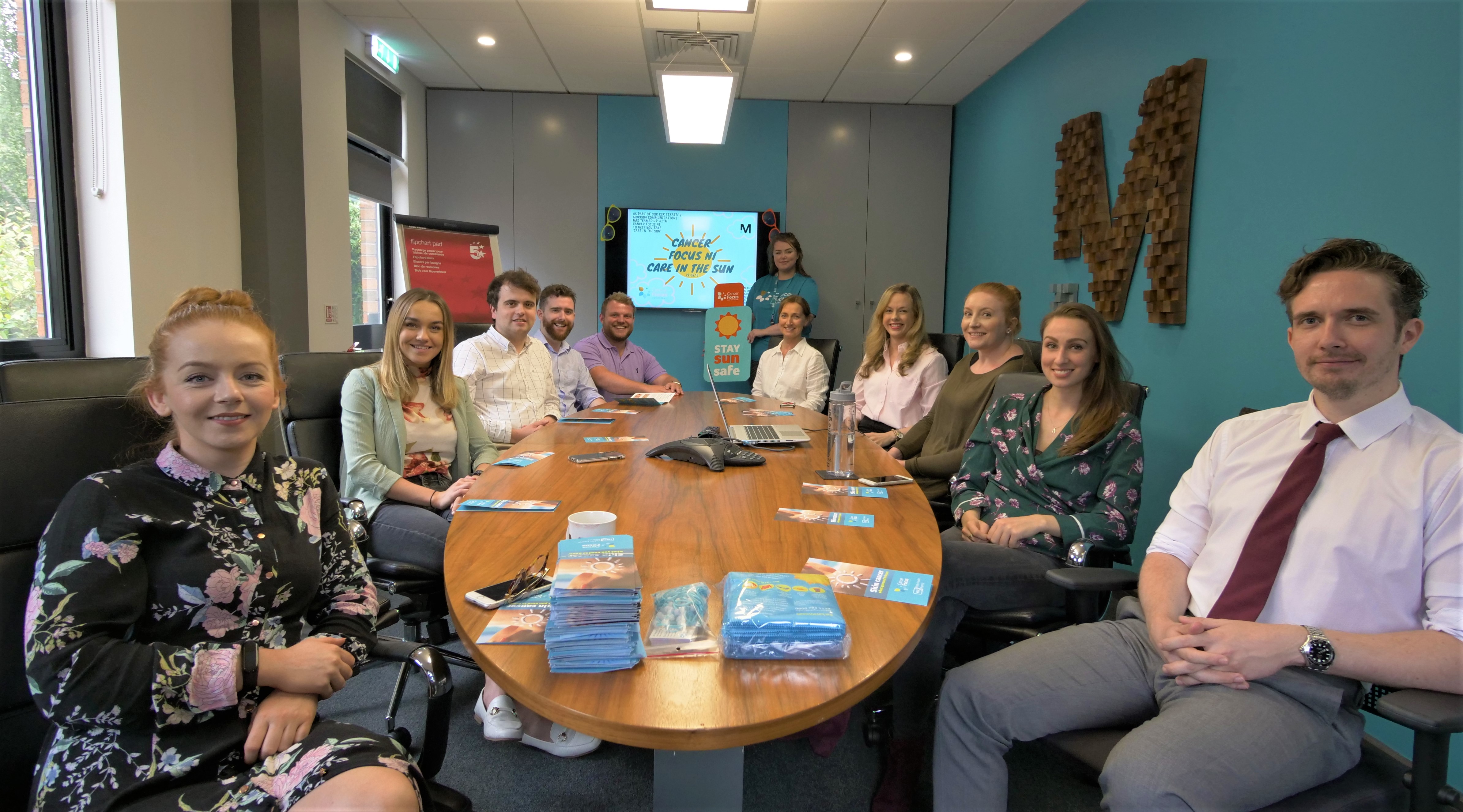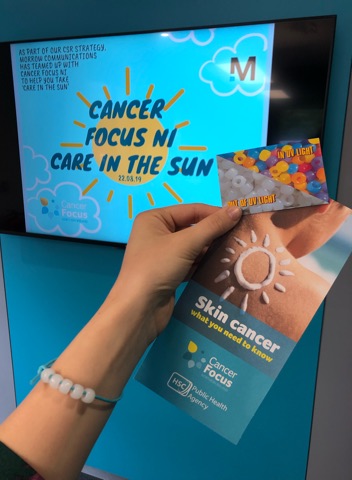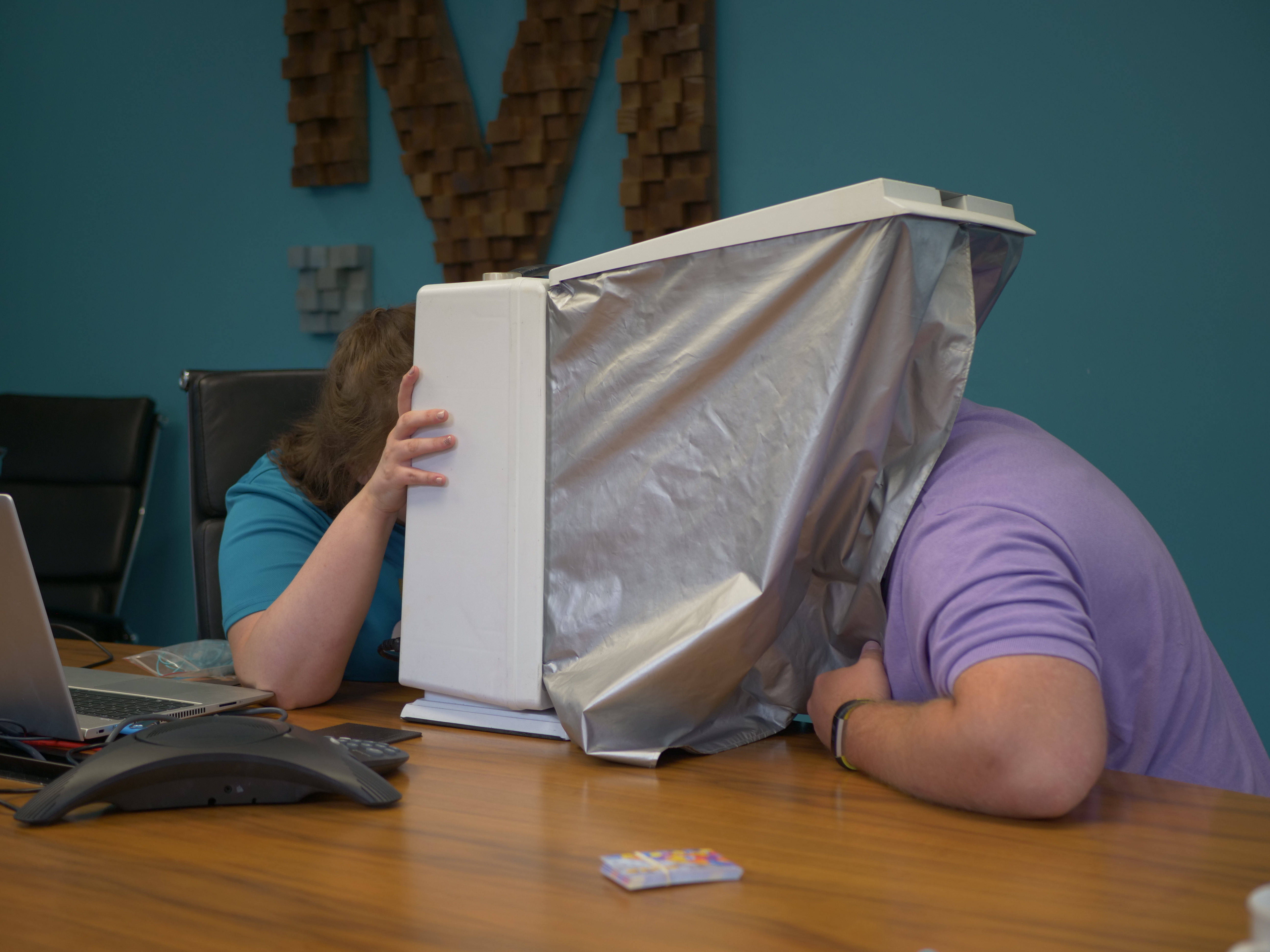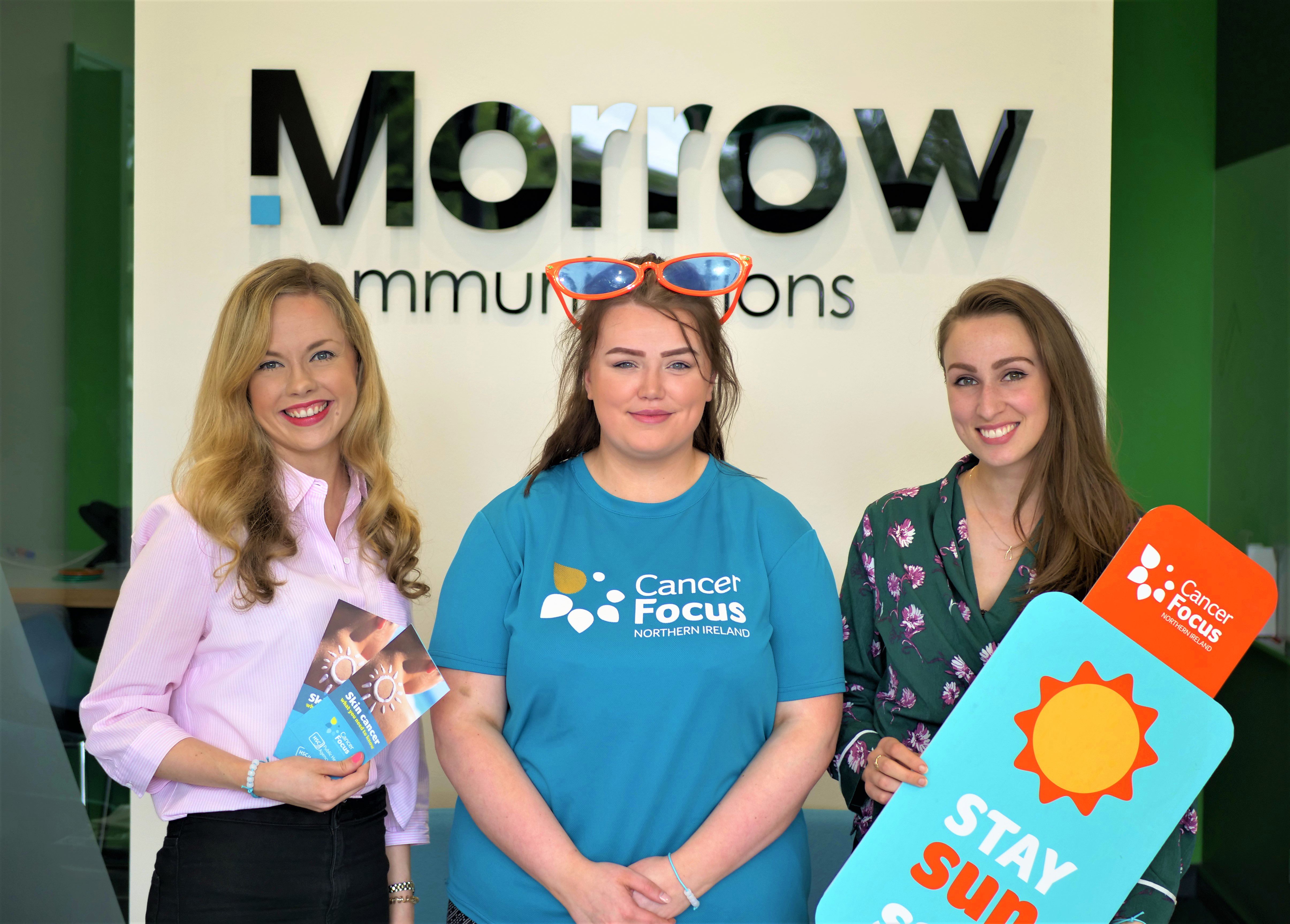 TLCAG - Cancer Focus NI - Image 1
Morrow Communications - Cancer Focus NI - Image 5
Morrow Communications - Cancer Focus NI - Image 4
Morrow Communications - Cancer Focus NI - Image 2
Morrow Communications - Cancer Focus NI - Image 1