Calling Comms Professionals!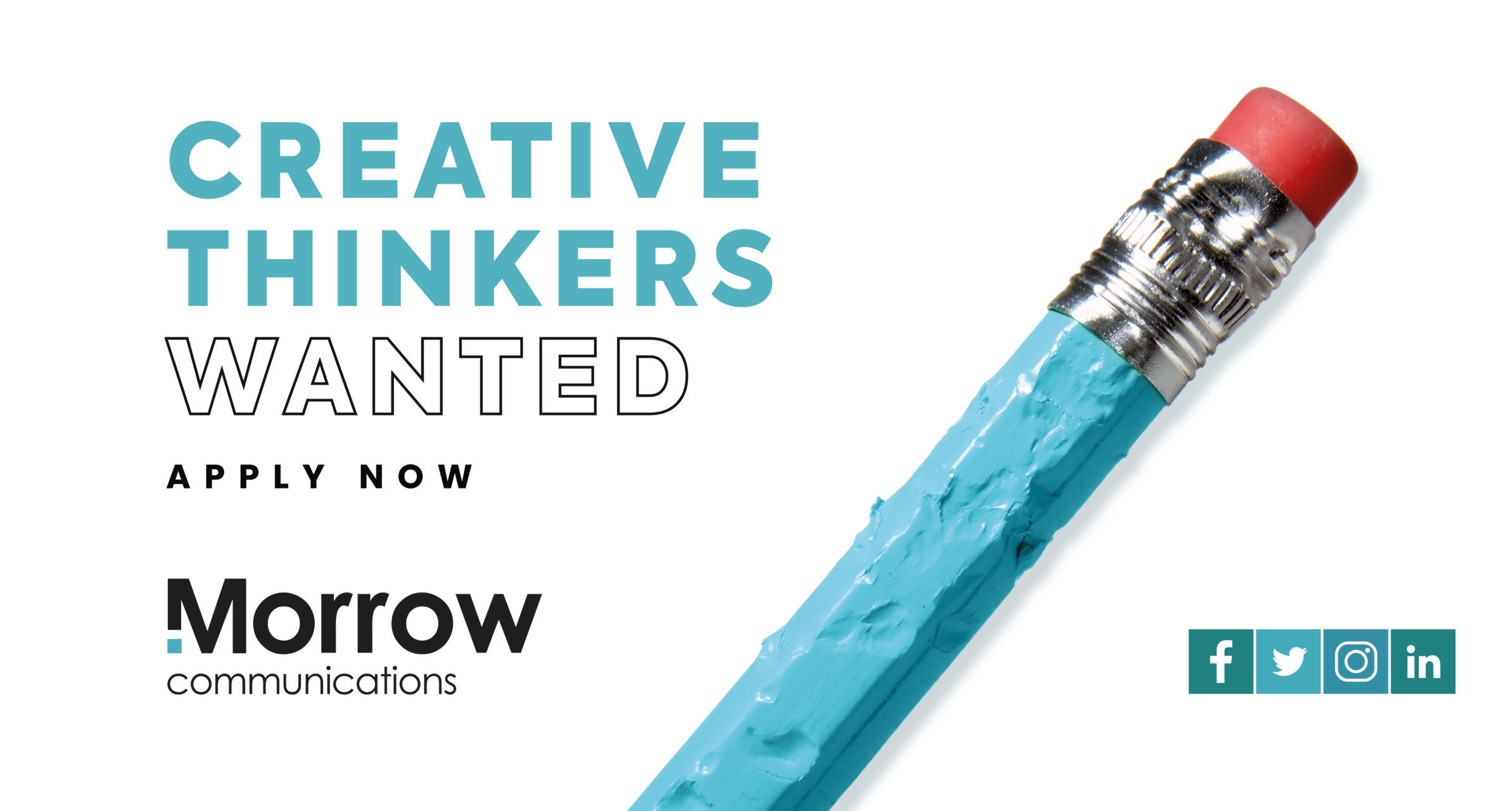 Our client base is growing and adapting to new challenges and exciting opportunities and so are we. We are therefore expanding our award winning integrated PR/Comms team and are seeking a number of talented communicators at a variety of levels and with a range of experience, expertise and skills to help our clients tell their stories.
If you are after a new challenge or feel that you need a change of direction then look no further.
The current roles we have available include Communications Director and Communications & Digital Manager. You can find out more details about the positions and how to apply below.
Email applications (including CV and Elevator Pitch) by 24th February 2023 directly to jobs@morrowcommunications.com or alternatively send via our Indeed company page here.