Business But Just Not As Usual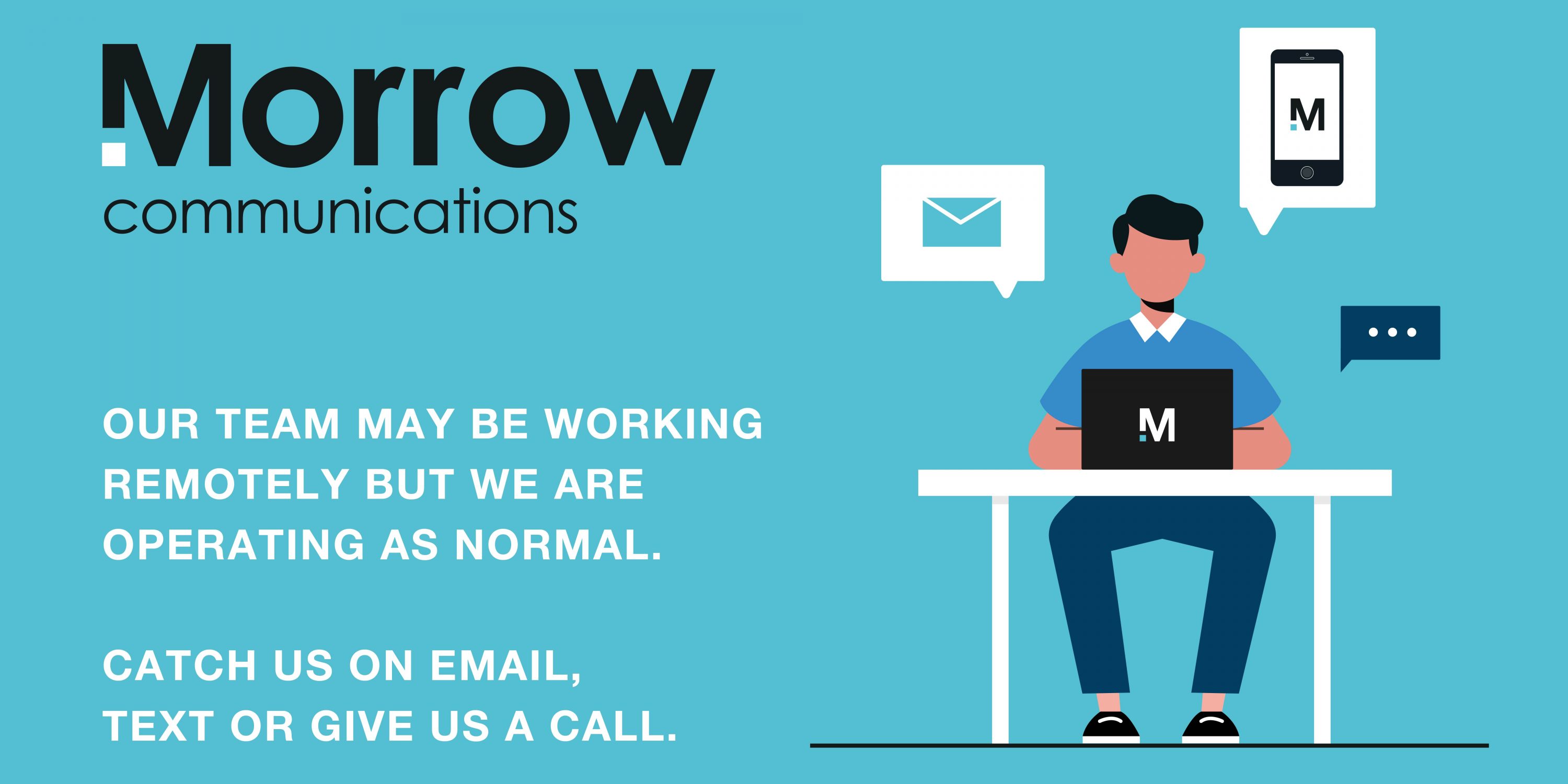 Given these strange and unprecedented times, while our team will be largely working remotely we otherwise are operating as normal. We've never had more means to contact each other so catch us on email, Microsoft Teams, Text, our social media channels or if you just want to talk call us on the landline or mobiles.
We understand these are incredibly difficult times. If we can lend our expertise in any way or you are looking for innovative ways to communicate with your audiences, please get in touch.
+44 (0) 28 9039 3837
@MorrowComms