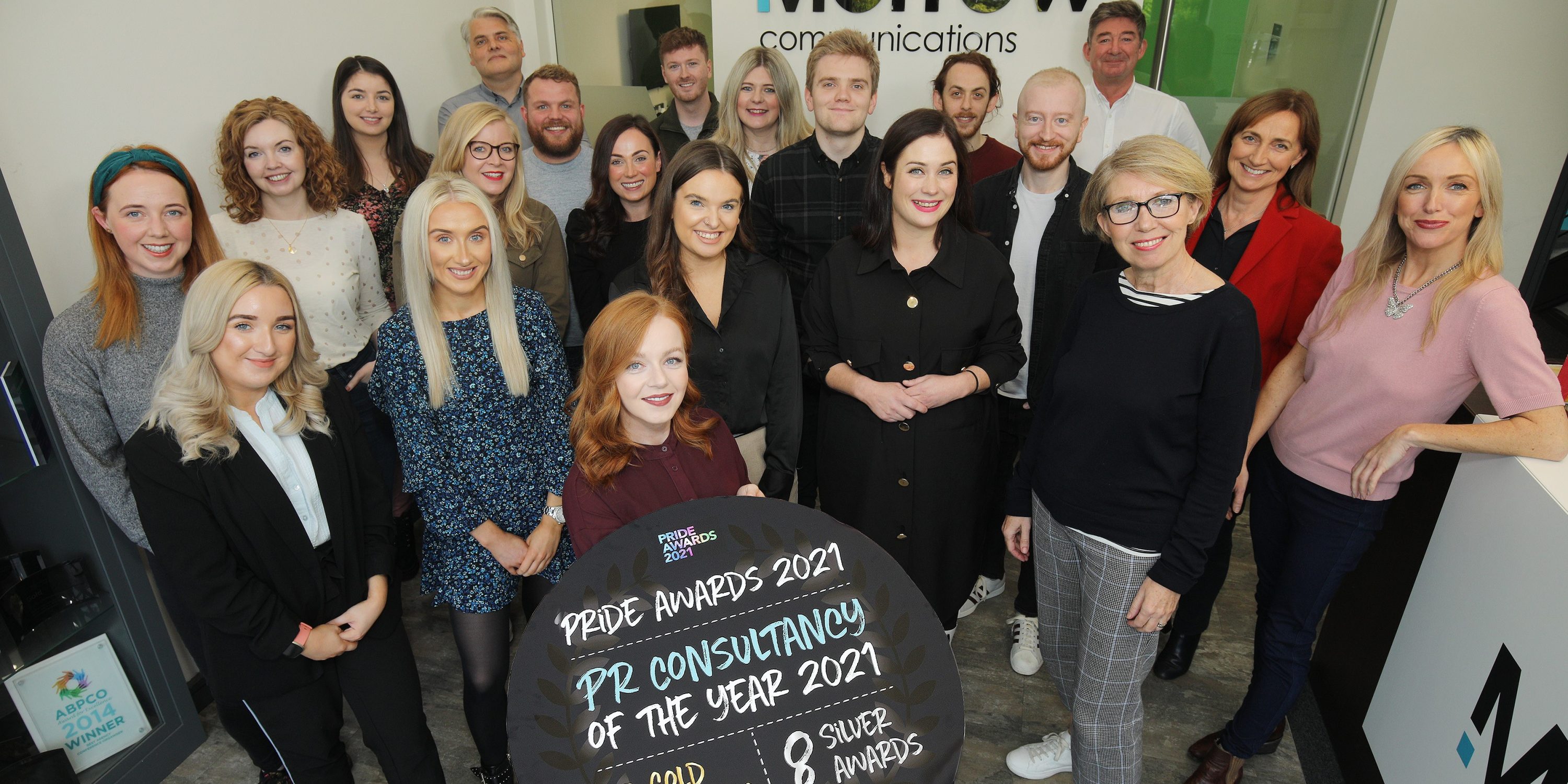 We were thrilled to be recognised as 'PR Consultancy of the Year' at the recent CIPR Northern Ireland PRide Awards ceremony held online and presented by BBC broadcaster, Louise Minchin. The only problem was not being able to celebrate the way we normally would, but we will no doubt make up for it further down the line.
In total, we picked up 13 awards (5 Gold awards and 8 Silver awards) in recognition of our client work over the last two years and specifically through the pandemic period. This included 'Best Consumer Campaign' for our AIB Movies & Mortgages campaign as well as, 'Best Integrated Campaign' and 'Best Travel, Leisure and Tourism Campaign' for our Translink Rainbows and Trainbows covid response initiative. We also won 'Best Healthcare Campaign' for our work on the Cross-border mental health programme for CAWT (Co-operation and Working Together).
Speaking about the achievements Kieran Donnelly, Director, Morrow Communications said; "We are delighted to receive this latest recognition from our peers across the UK and are especially pleased with the overall 'PR Consultancy of the Year' title. The last year and a half has been very challenging for everyone and has tested our adaptability, creativity and resilience like no other. Our team rose to that challenge superbly and these awards are a testament to that effort and to the trust our amazing clients have placed in us to help them navigate through these uncertain times.
"The quality of work on display across all the other winners and entrants clearly shows that the communication industry in Northern Ireland remains in very good health and continues to play a strategically important role in helping organisations deliver impactful communication programmes."