Big Award for a Big Step Forward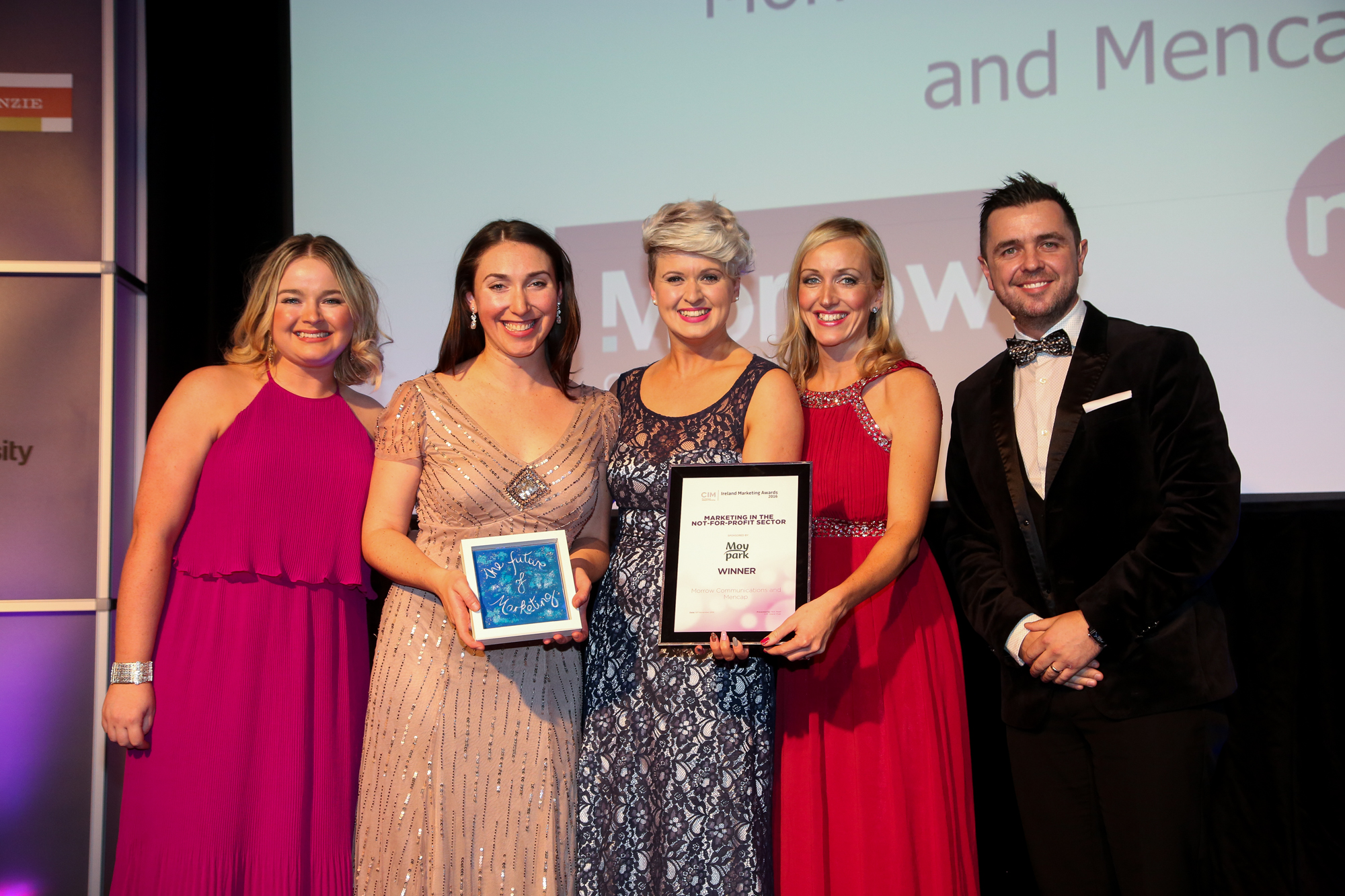 We are going to need a bigger awards cabinet as 2016 continues to be a great year for the Morrows award collection. We were delighted to win the latest addition for Best 'Marketing in the Not-For-Profit Sector' campaign at the CIM Ireland Marketing Awards held at the Europa Hotel last night.
Together with our wonderful client Mencap, the Big Step Forward Campaign outstepped the competition. Launched in October 2014, the public appeal was Mencap NI's most ambitious fundraising campaign to date. The charity needed to raise £1.7million to help build the Mencap Centre, which would serve as a new model for early intervention services across the UK and Ireland and provide much-needed support services for families and young adults with a learning disability.
To help Mencap accomplish this goal, we launched an integrated communications campaign combining targeted communications about the importance of Mencap's services in Northern Ireland and the critical nature of the new centre. This was backed by wider media relations, online communications, video content and a tactical advertising programme to reach and influence potential wealthy donors, companies and the broader Northern Ireland public.
The appeal was a great success, raising more than £2 million for the new centre. The campaign led to more than 250 media hits, an ongoing partnership with Rory McIlroy's Rory Foundation and an increase in Mencap volunteers from 495 in 2014 to 1,673 in 2016.
Thanks to the success of the Big Step Forward campaign, Mencap has become a 'charity of choice' in Northern Ireland and the official charity of the Deep RiverRock Belfast City Marathon for 3 years.  We can't wait to watch the charity continue to grow and reach even more people with a learning disability in Northern Ireland.
We continue to work with Mencap ahead of the 2017 Belfast City Marathon  and we'll be even be running in the relay this year in support of the charity. We would encourage everyone to join us to  #StepUp4Mencap !