Always in a Month of Sundaes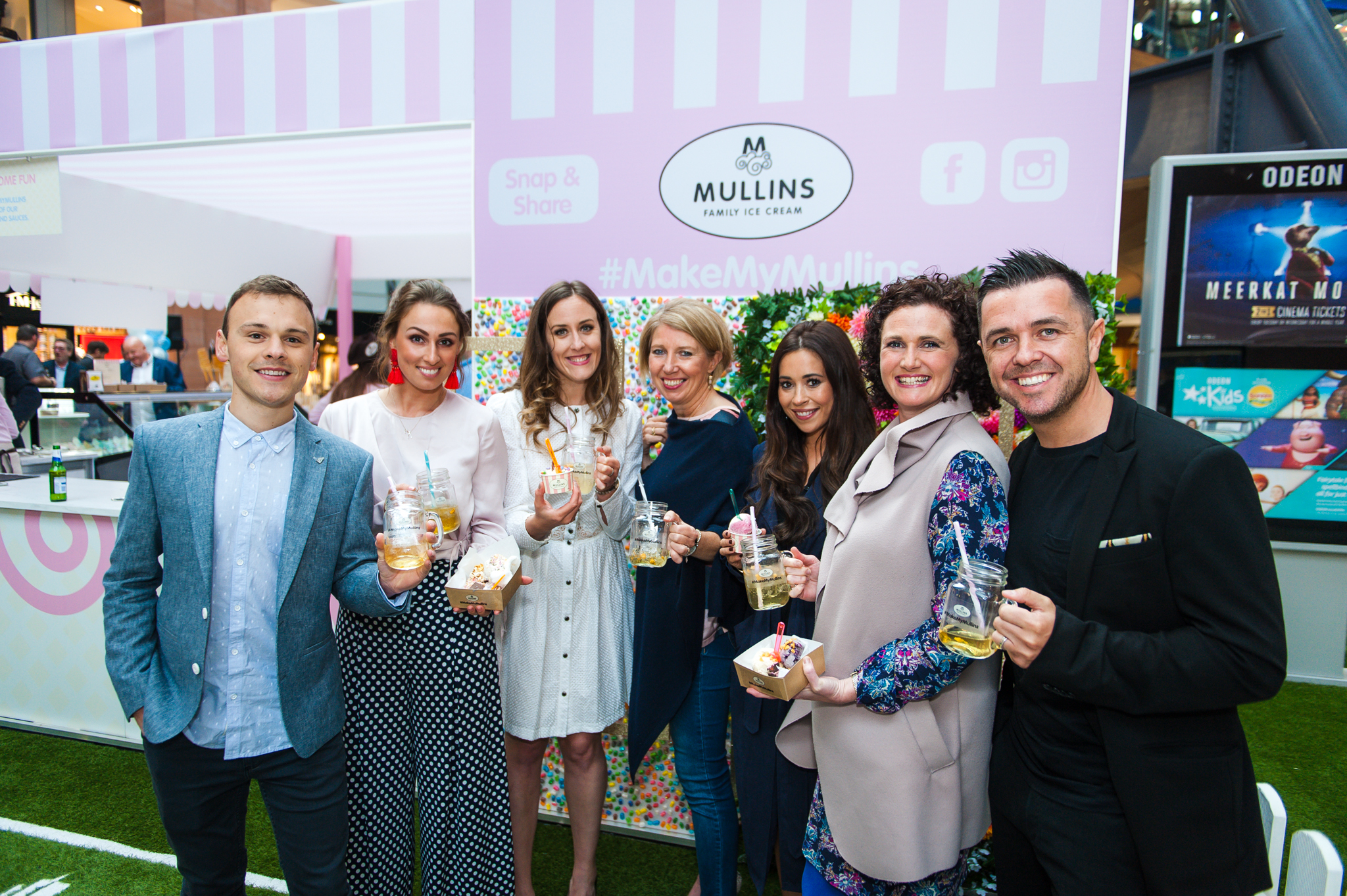 After months of deliberation on flavour combinations and sprinkles for our scrumptious client Dale Farm, the night finally came when we launched Mullins hotly anticipated pop-up ice cream parlour!
We spent a couple of weeks teasing people, with cryptic tweets and delicious launch event invites packed with Mullins toppings before the grand unveiling of the ice cream parlour of dreams in Victoria Square, Belfast. Located on the lower ground floor outside House of Fraser it is impossible to miss with its iconic Mullins candy stripe awning, surrounded by a picket fence and summer garden. Hearts will melt as the pop-up stays throughout July for our first ever 'Month of Sundaes'.
Ahead of the launch evening, Mullins had invited Victoria Square and The Cool Breakfast Show team – Pete, Paulo and Rebecca to visit the factory in Kilrea and create their own unique ice cream flavour. Victoria Square opted for delicious Blueberry Muffin Crumble, and the DJs concocted what else, but 'Cool Caramel'.
The parlour has a decadent ice cream bar with limitless flavour combinations where customers can personalise their own ice cream treats with tantalising toppings, from candy floss to caramel popcorn, all served on top of a chocolate cookie or a sugar-dusted doughnut – it truly is the ultimate indulgent ice cream experience.
As is typical for July in Northern Ireland, the sun didn't shine for our launch event, but it didn't stop the party as guests enjoyed live music from the talented Callum Stewart whilst enjoying their ice cream – and the cherry on top of the evening, the bespoke Mullins inspired cocktails; Jawbox gin and Ginger Ale, sprinkled with the magic ingredient, Mullins handmade honeycomb.
Ice cream, there was a time when people screamed for it, now they prefer Instagram.  Special guests shared their Mullins experience on Instagram, snapping photos of their own bespoke ice cream creation at the summer inspired Instagram Wall. The eye catching installation is the perfect backdrop for a photoshoot featuring vibrant flowers and sprinkles; Instagram was alight with colourful #MakeMyMullins posts from Belfast's blogging community.
After many months of hard work, the team let their hair down and clinked honeycomb gin glasses toasting the success of Mullins in what we hope will be the best National Ice Cream month yet!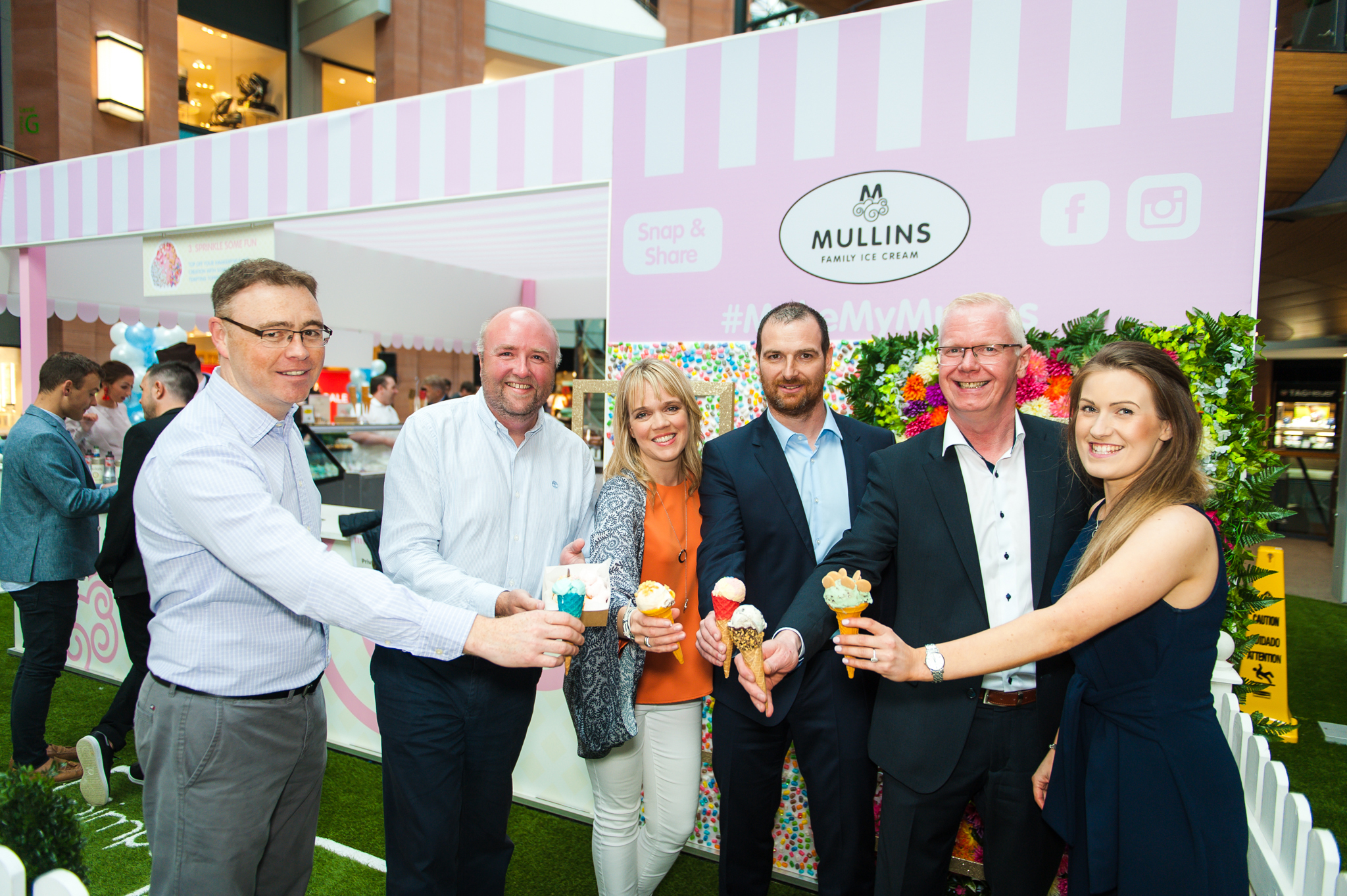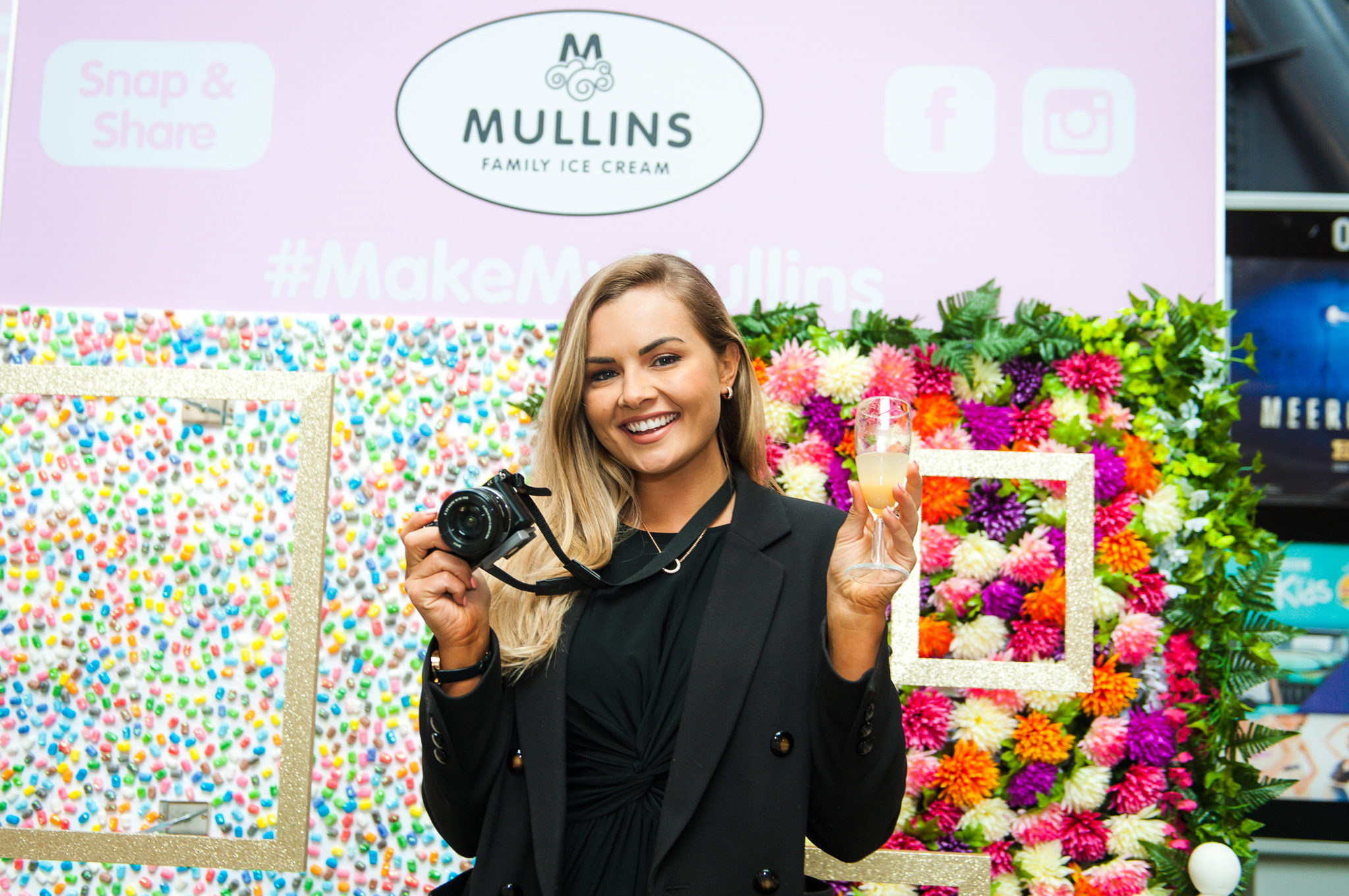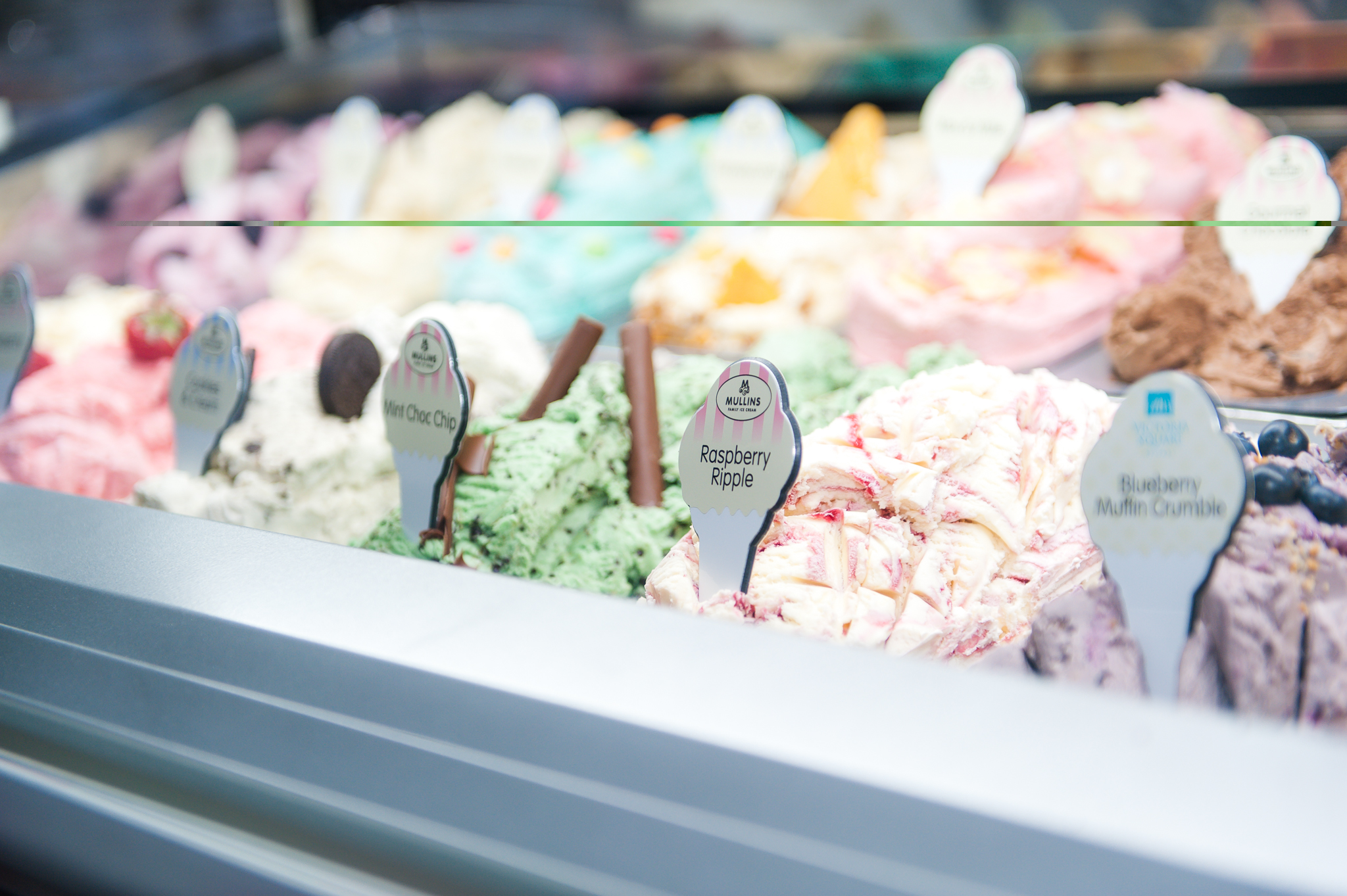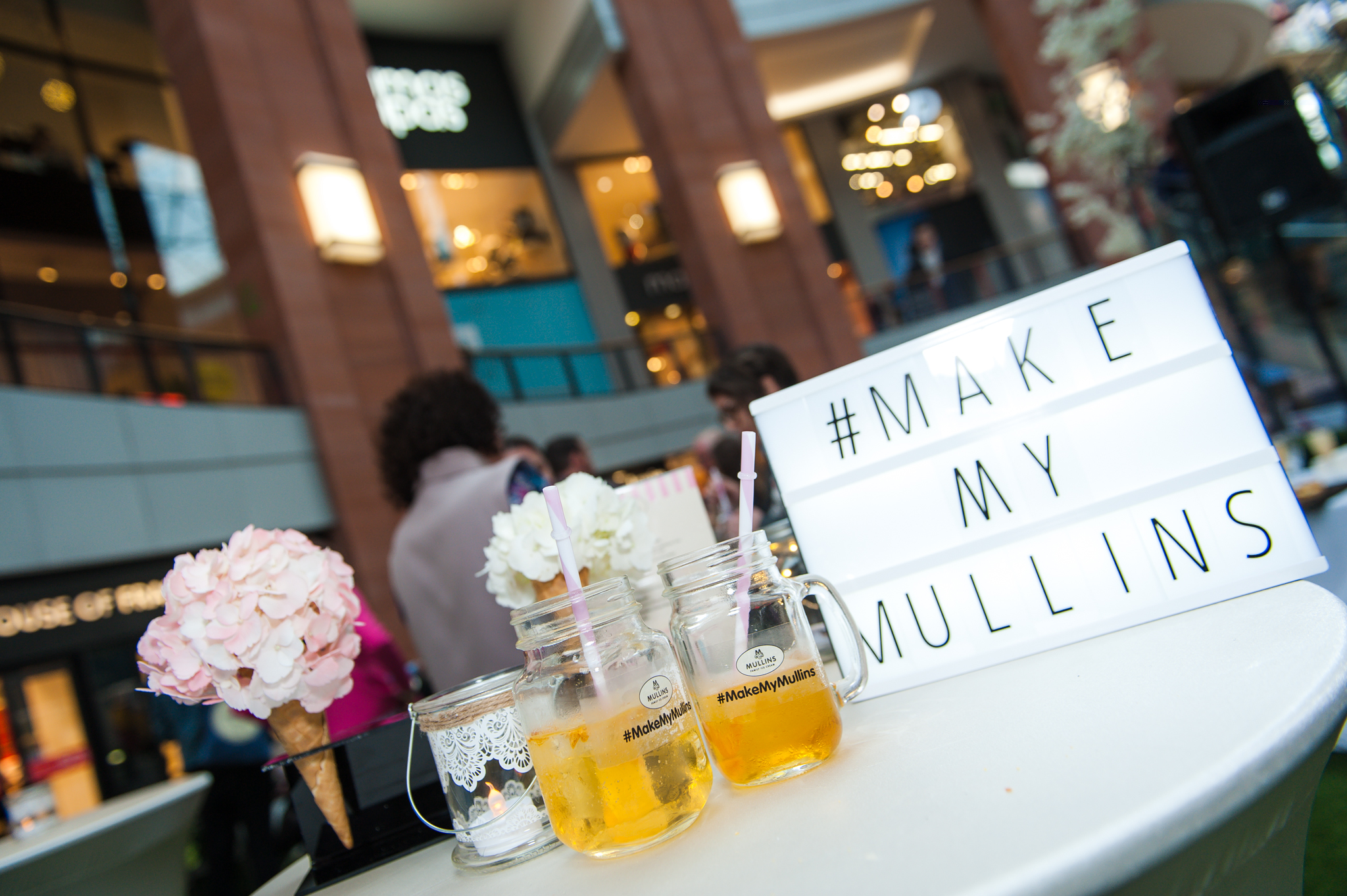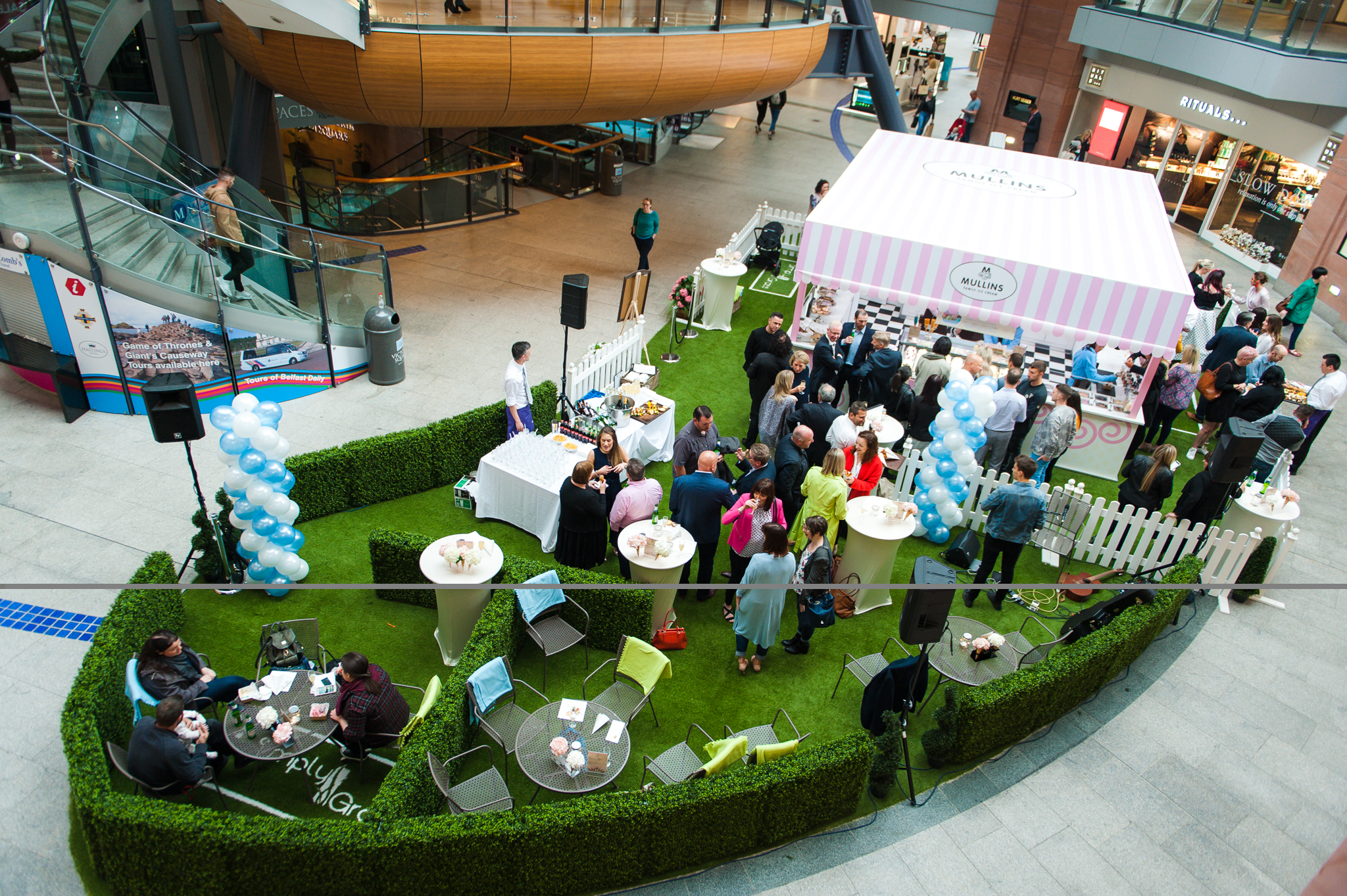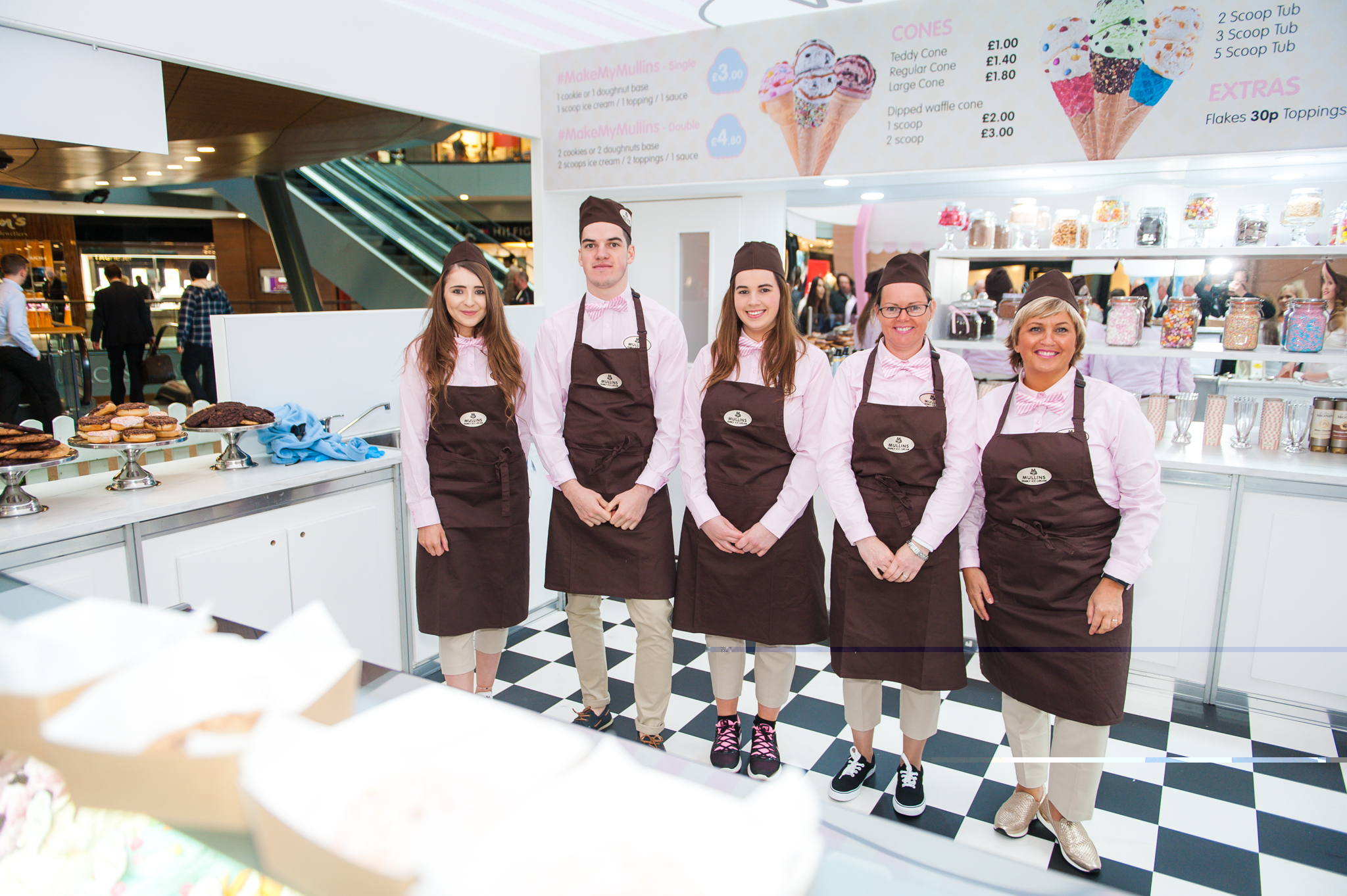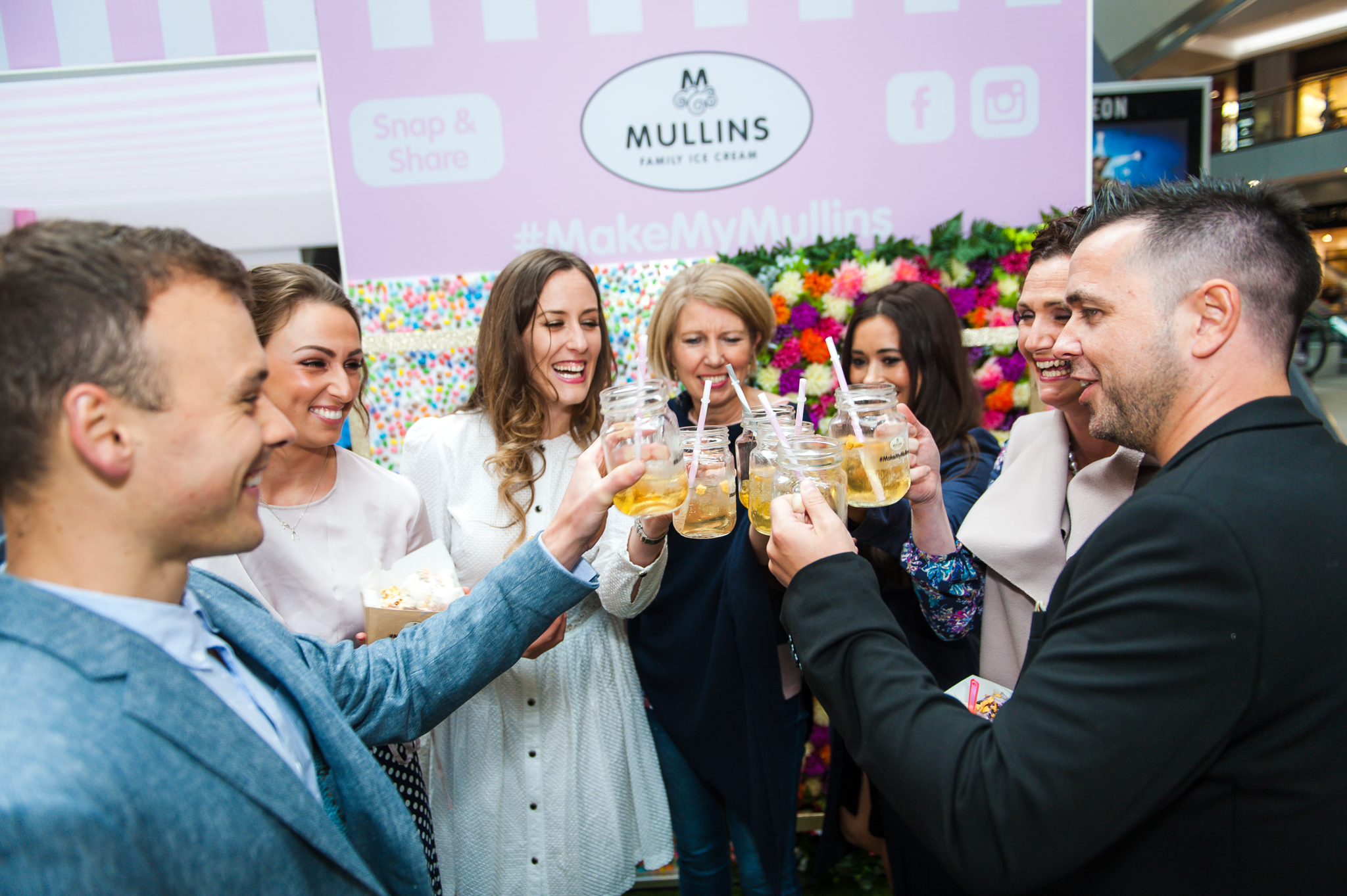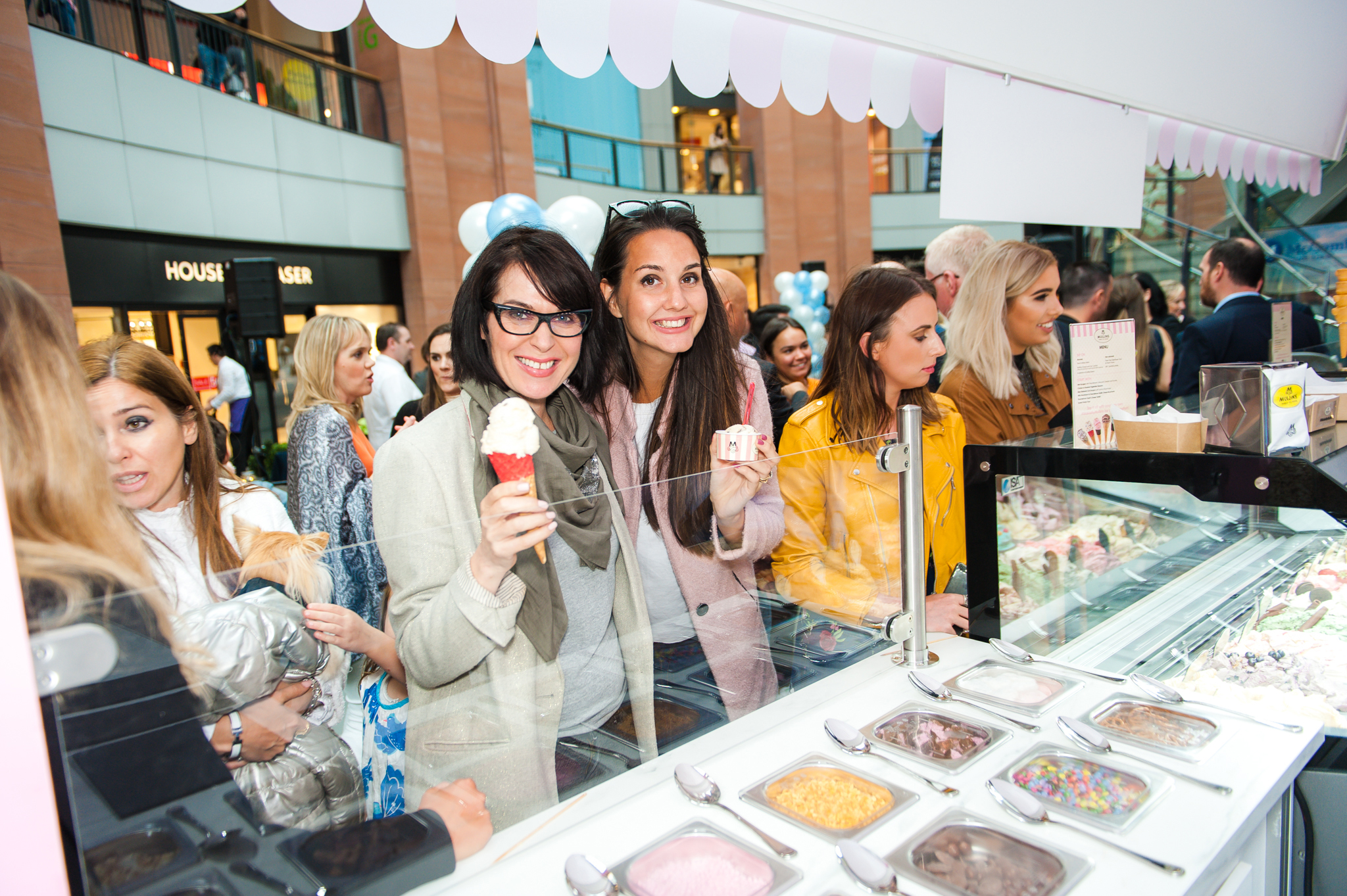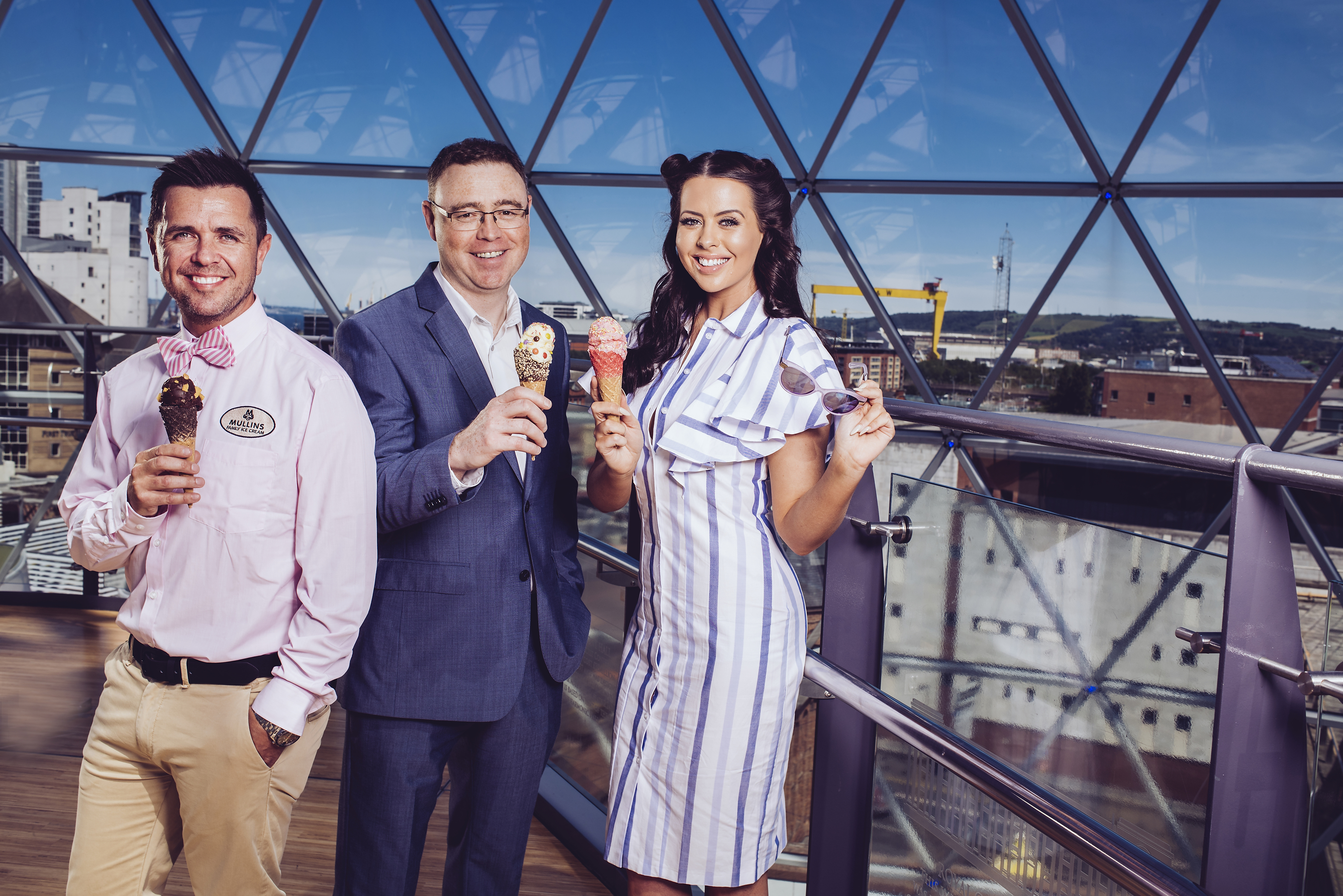 (L-R) Nigel Cairns, Jason Hempton, Caroline Martin, Stephen Margey, Peter Lynn and Claire Cuthbertson (11)
Mullins Ice Cream flavours
Mullins Ice Cream Parlour, Victoria Square
Mullins Ice Cream Parlour Staff
(L-R) Paulo Ross, Fiona Anderson, Annette Small, Claire Bonner, Lauren Huston, Jane Watson and Pete Snodden from Cool FM and Morrow Communications (5)
(L-R) Nuala Meenehan and Rebecca Rodgers