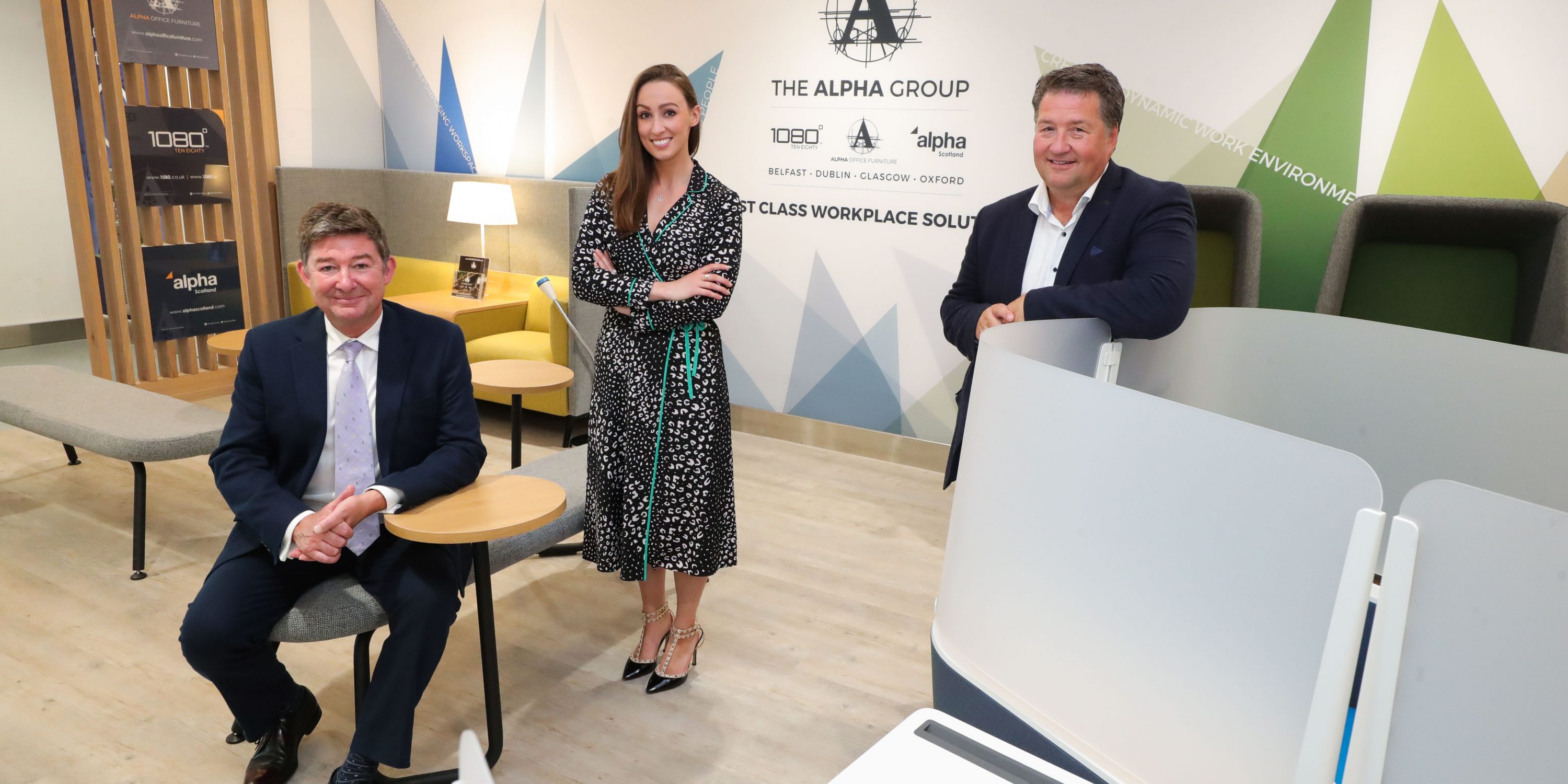 We were delighted to support the launch of brand new 'business class' facilities in Belfast City Airport's departures lounge, available free to use for all passengers thanks to office furniture specialists, the Alpha Group.
Morrows identified Belfast City Airport as an ideal brand partner for the Alpha Group, with around 1.4m business passengers travelling through the airport each year – thus the idea for a brand-new experiential, luxury seating hub at the airport was born!
When your client has a flair for design and a reputation for innovation, it's a great opportunity to 'stretch your wings', employ some 'blue sky' thinking and help a creative marketing campaign 'take off'!
Alpha has transformed part of the main departures lounge with comfortable, ergonomic, stylish furniture more often seen in leading workspaces, significantly enhancing the airport's offering to its travellers. The Alpha Hub offers charge points, improved lighting and more private seating options for passengers who are seeking quiet spaces to work or simply relax in before travelling.
Supporting on all aspects of the project from the initial idea, to the look and feel of the space and the launch event, Morrows worked closely with the client and Belfast City Airport to develop the project from concept through to reality. With such large numbers of business passengers travelling through the airport on a daily basis, the new hub will significantly enhance the Alpha Group's brand visibility amongst their key target audience. What better way to showcase what Alpha can do, than to give customers the opportunity to experience its furniture and office design concepts first-hand while they await their flight!